After 18 Year Run, Harrah's Casino Tunica Closes in Mississippi
Posted on: June 3, 2014, 05:30h.
Last updated on: June 3, 2014, 02:02h.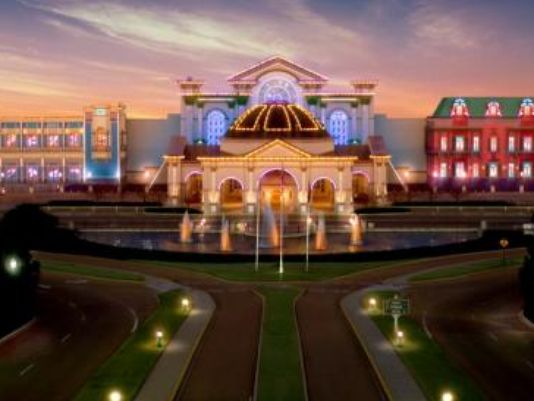 These seem to be the days of endless casino expansion. Everywhere you look, operators want to open more and more casinos, fighting to build fabulous resorts that they hope will generate billions of dollars in revenues for them. But while it may sometimes seem like casinos are simply a license to print money, things don't always work out quite that well.
Such has been the case for the Harrah's Casino Tunica, the largest of Caesars Entertainment's holdings in the Mississippi gambling hub. On Monday, the property was closed for good, ending an 18-year run as one of the most popular resorts in Tunica.
Declining Player Base, Flood Damage Contributed to Closure
While the closure will be a shock to the local economy and the nearly 1,000 individuals who are likely to lose their jobs, it isn't really coming as a surprise. The decision was first announced in March, and comes as Harrah's Tunica has seen its customer base decline by half in the last six years – from a height of 3.4 million in 2007 to just 1.7 million in 2013.
The fatal blow, however, may have been the major flood that caused the casino to be closed for nearly a month in May 2011. Flood waters blocked the casino doors, and dwindling resources were required to repair the facility. In the end, it was just too much for the casino to come back from.
The decline of Harrah's was part of a larger overall drop in casino revenues across the region. In April 2009, casinos in the Mississippi River counties collected $112.5 million in revenue. Five years later, the 18 casinos in the region brought in less than $80 million.
Increased Competition Hurting Regional Casinos
Nine casinos are still located in Tunica Resorts – the new name for the community which was once known as Robinsonville. For a time, it was the third-largest casino location in the United States, trailing only Las Vegas and Atlantic City.
But increased competition – among other factors – has now chipped away at the money being generated by the casinos there. And that has scared many locals who have seen the casinos bring economic development to an area that had long been left behind.
"I'd love to be able to sit here and spin that this is something good," Tunica Convention & Visitors Bureau president and CEO Webster Franklin told The New York Times. "But this is not good."
Many locals are hoping that another casino operator could jump in and take over the property. But R. Scott Barber, Caesars' regional president for the area, says that a sale is not imminent, and that the company has been looking for a buyer for four years. Caesars, he said, had to eventually close Harrah's Tunica because the operating losses were just too much to continue bearing.
The closure of Harrah's Tunica may be a sign of oversaturation in the gambling industry. With the majority of states now featuring Native American or commercial casinos, and more venues opening every year, it's possible that new resorts – especially those in areas that are already served by other casinos – are fighting for the same revenues rather than drawing in new ones.
"There's gambling everywhere," Mississippi Gaming Commission Executive Director Allen Godfrey told The New York Times. "If you just want to gamble, you don't have to go very far to do it."
Similar Guides On This Topic