11 Years Later, Macau Health and Education Catching Up to Casinos
Posted on: September 30, 2013, 05:30h.
Last updated on: September 27, 2013, 04:16h.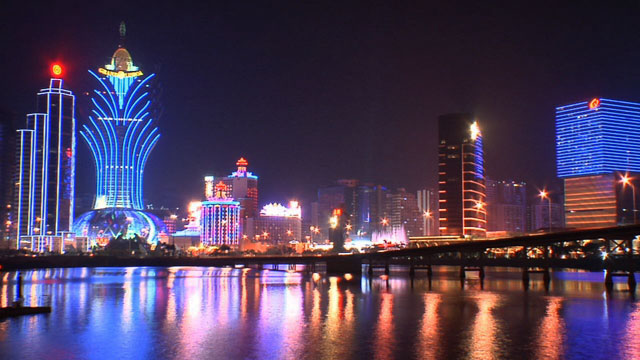 Over the past decade, Macau has become the undisputed leader in worldwide gambling as far as revenues go. The casino hub brings in six times as much revenue as Las Vegas, and exploded after the former Portuguese colony was opened to foreign casino operators in 2002. The move was a resounding success, as Macau's economy has grown by an average of 14% each year over the past decade – making it the fastest-growing economy in the world.
Infrastructure Was Lacking
It sounds like an incredible success story – and in many ways, it has been. But with all of that growth centered in the gambling industry and coming at a rapid pace, the rest of Macau – yes, it exists outside of casinos – didn't have much of a chance to catch up. Infrastructure lagged behind, hurt by decades of insufficient spending by colonial powers and an inability to get projects done.
There are a number of projects that sound great on paper that have simply failed to materialize so far. Things that we in the West might take for granted – things like a mass-transit system, a renovated ferry system, public housing projects and hospitals – have all been delayed, meaning they are still years away.
"We have the money, but we don't have the welfare," Macao Polytechnic Institute associate professor Larry So told the Wall Street Journal. "If you get sick in Macau, everybody knows it's better to go to Hong Kong.
New University Welcomed
That's why the opening of a beautiful new campus for the University of Macau has been hailed as a major step for area. The new $1.3 billion campus is hosting students for the first time this year, and was built almost entirely with tax revenues that came from casinos, as 83% of all tax revenues now come from the casino industry.
The university also received a $135 million commitment from Wynn Resorts which is meant to support the Asia-Pacific Academy of Economics and Management. That donation was scrutinized by the U.S. Justice Department, but Wynn says his company did nothing wrong, and the Securities and Exchange Commission has since stopped what was only an informal investigation into whether the firm was trying to influence public policy in Macau.
The campus is just one part of Macau's response to calls from China for the territory to diversify its economy. That's why spending in social welfare areas such as health care, housing and education increased by a massive 74% in 2012, and is expected to continue to rise in the coming years.
It's also a sign of the unique relationship shared between Macau and China. While the territory was returned to China 14 years ago, it will remain self-governed (with China overseeing its defense and foreign affairs) for at least 50 years. The university campus is actually located just over the border in China, as Macau has little room for massive building projects at the moment. However, the campus will still be considered as part of Macau, with fences and a moat (but presumably no alligators) separating it from the rest of mainland China.
"This campus shows that the one-country, two-systems policy actually has a lot of potential," said Zhao Wei, the top academic official at the University of Macau.
In addition, the new campus should help Macau retain more of its own high-performing students. Up to 40% of Macau's high-school graduates have been going abroad for college each year, simply because the territory did not have a high-quality university to offer as an alternative.
Similar Guides On This Topic