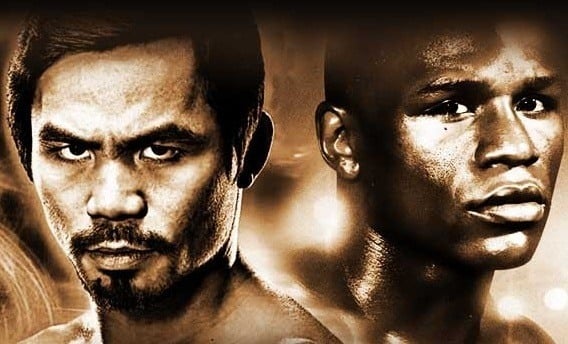 It has been years in the making but finally the "Fight of the Century" has been confirmed with Floyd Mayweather set to go toe-to-toe with Manny Pacquiao at the MGM Grand Garden Arena in Las Vegas on 2nd May, 2015.
As expected with such a high profile fight, the interest from the betting market is astronomical with bookmakers already offering odds on the bout. It is anticipated to be one of the highest grossing fights in history, predicted to hit the $400 million mark, and is set to attract millions of bets from punters.
The fight is such a talking point that even celebrities are weighing into the discussion with their thoughts on who will win. US rapper 50 Cent even went as far as stating he would bet $1.6 million on a win for Mayweather.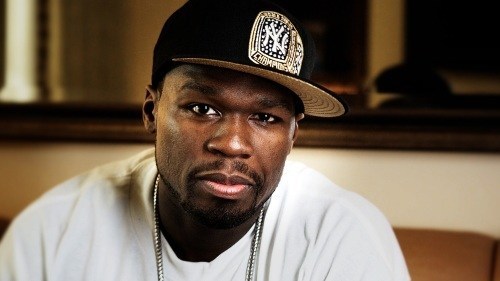 It has been confirmed that both fighters will put their belts on the line with Mayweather currently holding the Unified WBA (Super) and WBC Welterweight belts and Pacquiao in possession of the WBO Welterweight belt.
Mayweather is the current 4/9 favourite with most bookmakers. He has built a brand on being undefeated and that winning streak stands at 47 wins with 26 of those victories coming by a knockout. Pacquiao is listed as the 15/8 outsider possessing the slightly less prolific record of 57 wins, 2 draws, and 5 defeats. He has won by virtue of knockout 38 times.
A win for Mayweather by decision or technical decision is on offer at 4/7 with a win for Pacquiao via the same method is available at 5/1. However, Pacquiao is being favoured to win by knockout with bookmakers at 9/2 whereas a knockout win for Mayweather is only listed at 13/2. The odds on a draw or technical draw are ranked at 22/1.
Bookmakers are fully expecting the fight to go the distance with the majority of bookmakers offering 1/3 on the fight lasting the full 12 rounds. Odds of 9/4 are being listed for the fight to finish before a judge's decision is required.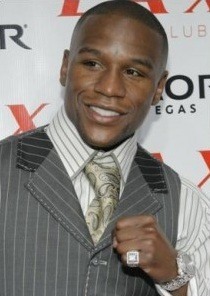 The momentum of betting on the market is suggesting favour towards Mayweather to prevail victorious on points at 4/7. Pacquiao to win on points is the next best priced standard of victory at 11/2. Punters can find odds on a Mayweather or Pacquiao win during a specific round available between 33/1 and 100/1 with the latter rounds linked to the lower odds.
A range of specials have also been added to the betting market ahead of the fight. Odds on either fighter deciding to retire within one week of the fight taking place are available with a yes decision listed at 5/2 and a no decision priced at 1/4.
Other bookmakers are also offering wider odds on how the fight will end without an allocation towards a fighter. These include a unanimous decision at 4/6, technical knockout at 7/2, split decision at 5/1, knockout at 6/1, majority decision at 15/2, disqualification at 11/1, and technical decision at 13/1.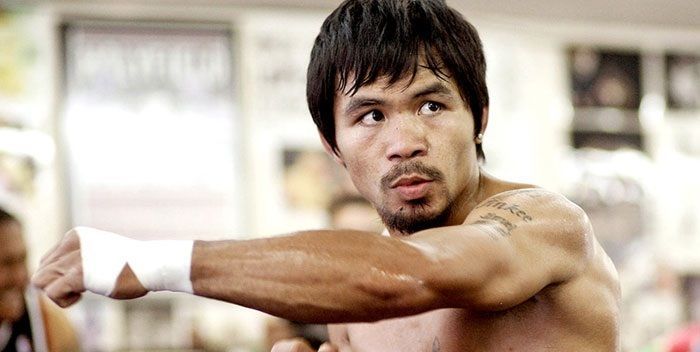 The fight will be the most hotly anticipated clash since Muhammad Ali took on Joe Frazier back on 1st October, 1975 in the historic Thrilla in Manila match up. On that occasion, the favourite Ali won by TKO in the 14th round.
Critics are backing Mayweather to maintain his undefeated record against Pacquiao with some suggesting that had the fight taken place when negotiations had initially begun back in 2009 then Pacquiao may well have been considered the slight favourite. However, Pacquiao has suffered two defeats in his last five fights and has received criticism of his performances with his activity in film and politics over the past few years believed to be a negative influence on his boxing career.
Mayweather has also seen his career caught up in controversy over recent years. In 2012, Mayweather was forced to serve an 87 day jail term at Clark County Detention Center in Las Vegas for domestic abuse. He was released after serving two months of his sentence. He has since enjoyed four victories since including defeating Argentine talent Marcos Maidana twice.
Ticket prices for the fight in May are ranging from $3,500 to $250,000 and boxing fans are already making their predictions about who will win the "Fight of the Century". Mayweather appears to be the early favourite with the bookmakers but only a fool would rule out a boxer as talented as Pacquiao as the underdog.