The Viral Wembley Stadium Lasagne Prank Brought To Life – Full Recipe Inside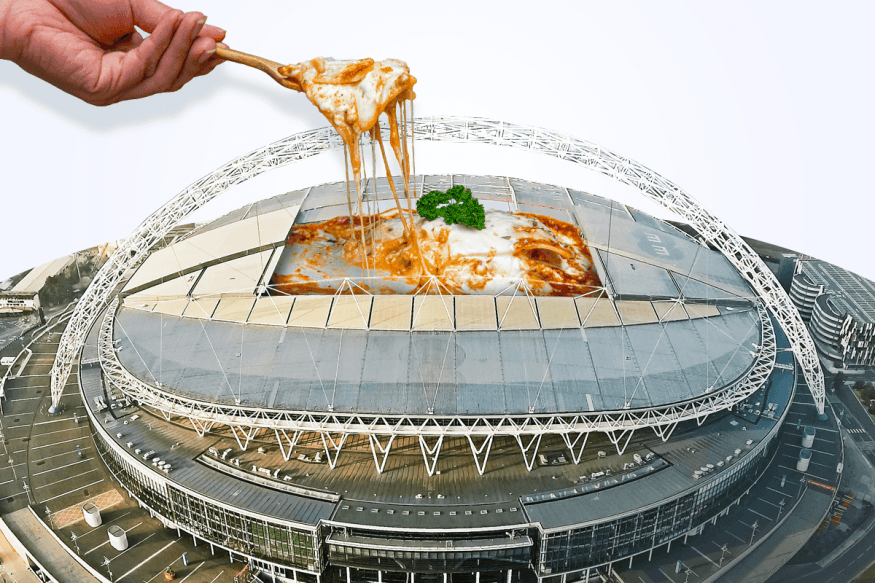 When 29-year-old Billy Mclean sent a voice clip with bogus inside information to his football WhatsApp group about how Wembley Stadium is going to be cooking a "massive lasagne", he never thought it would go viral.
The voice clip has been heard over a million times on Twitter alone and has thought to have been shared by thousands on WhatsApp. His prank serves as a warning to watch out for the fake news that has been circulating during the outbreak of the coronavirus.
Casino.org caught up with the Gillingham fan to ask him a few questions and get his culinary expertise for our recipe.
Just to clarify: Wembley stadium isn't being used to make a "massive lasagne" but if it was…
Here's How Many People It Could Feed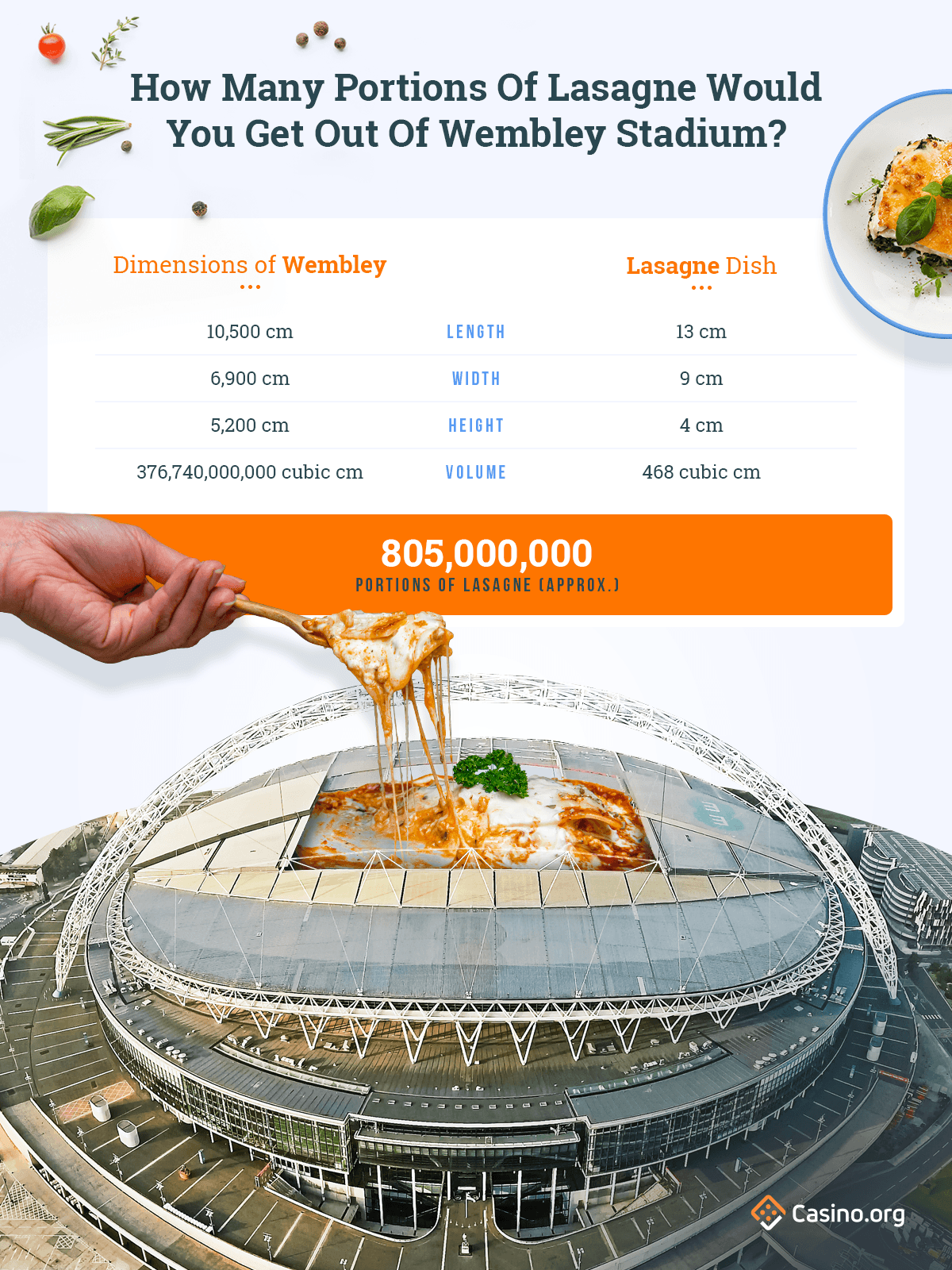 Oh Sheet – That's a Lot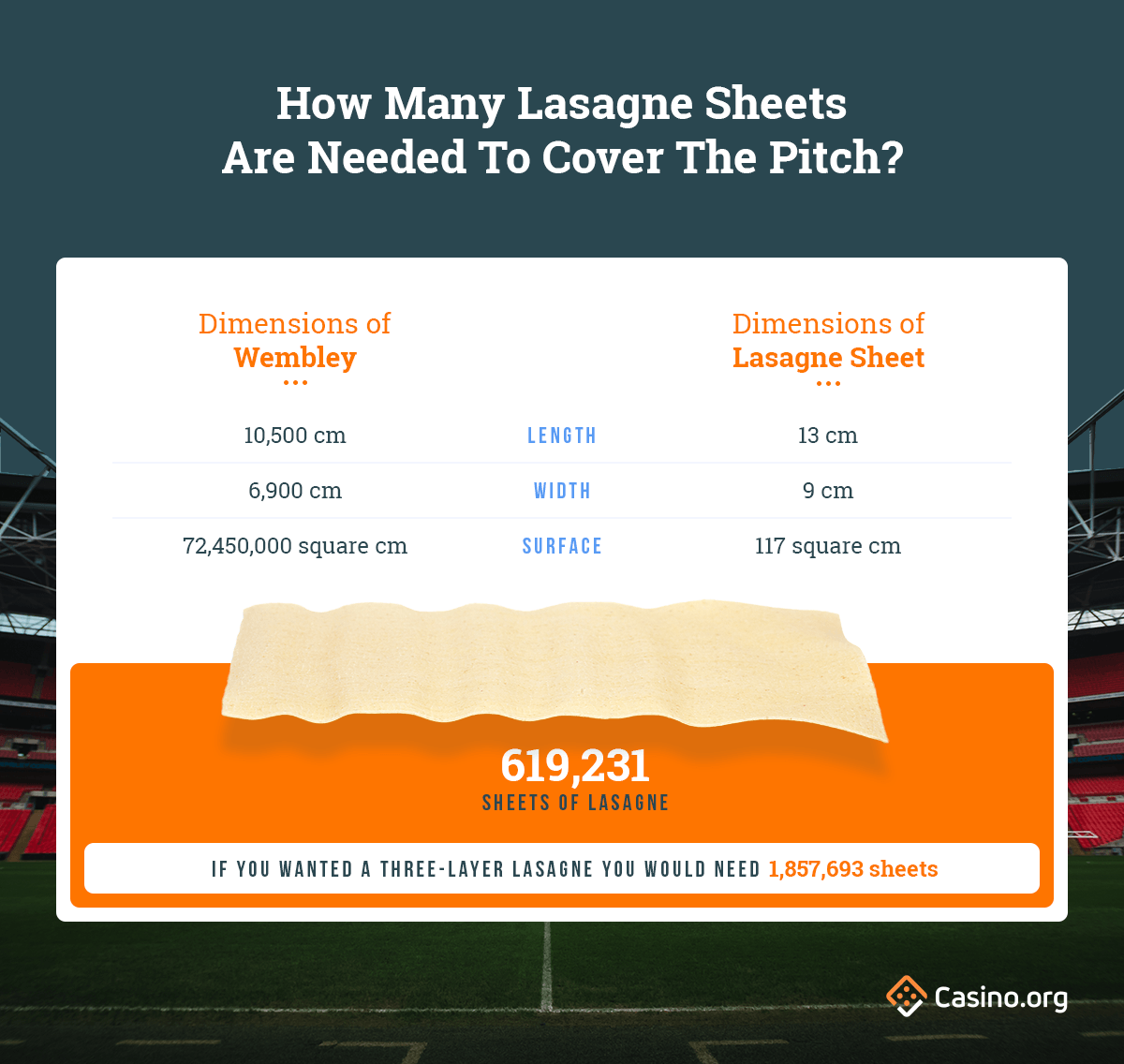 Anyone Getting Hungry?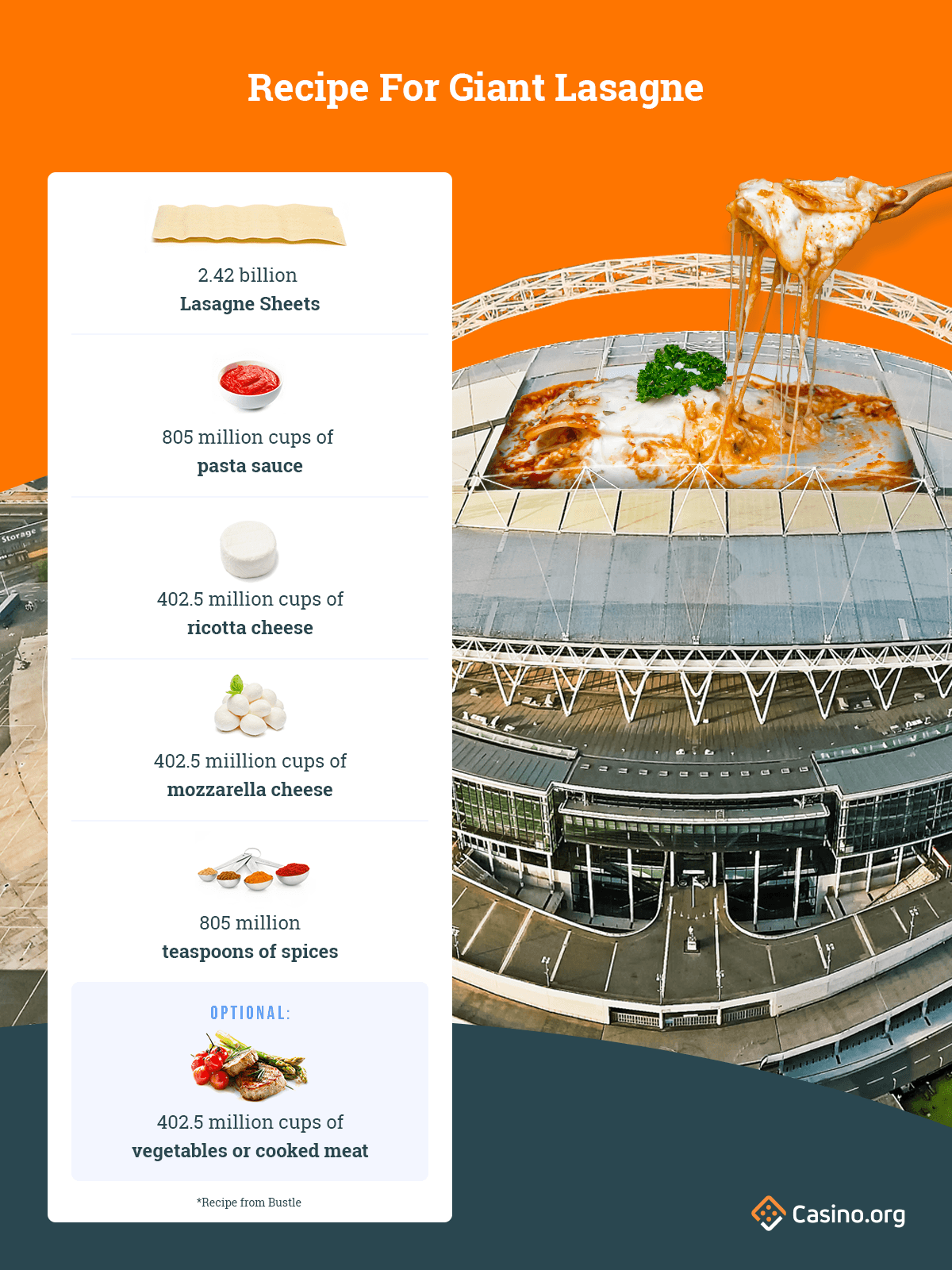 And For The Calorie Counters: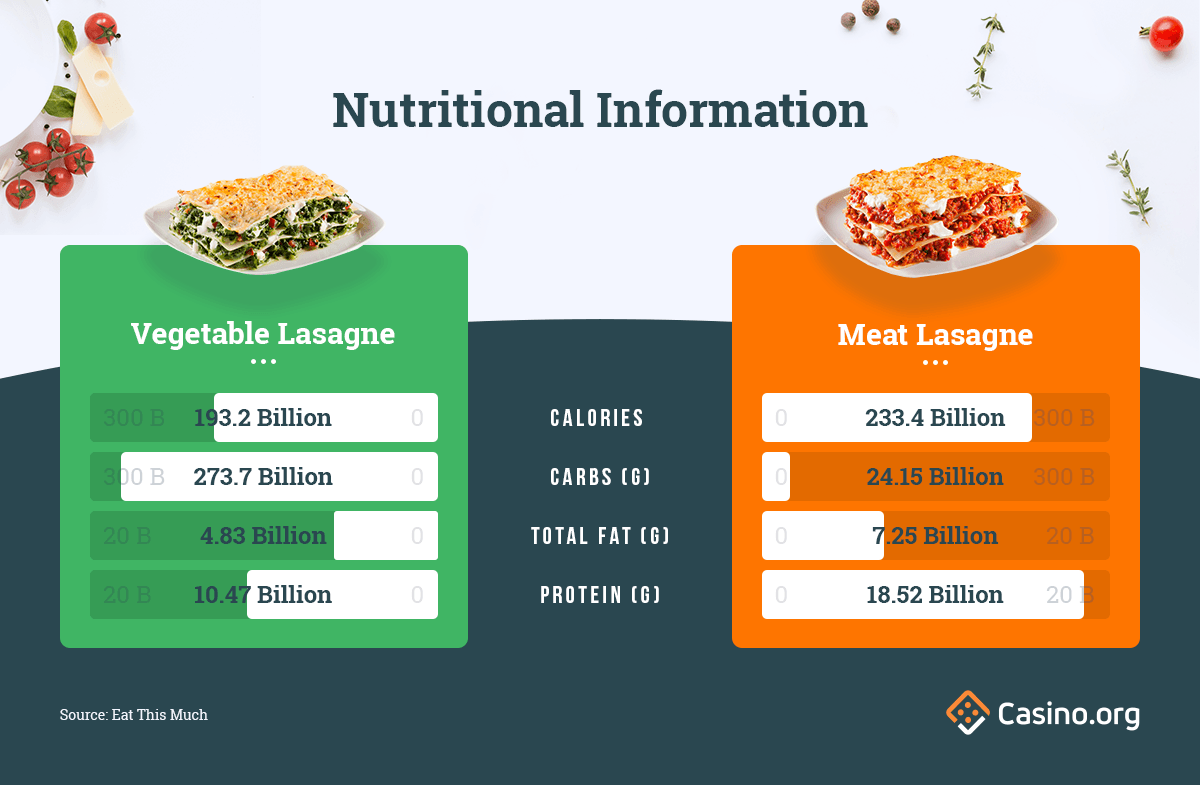 5 Minutes With The Lasagne Man Himself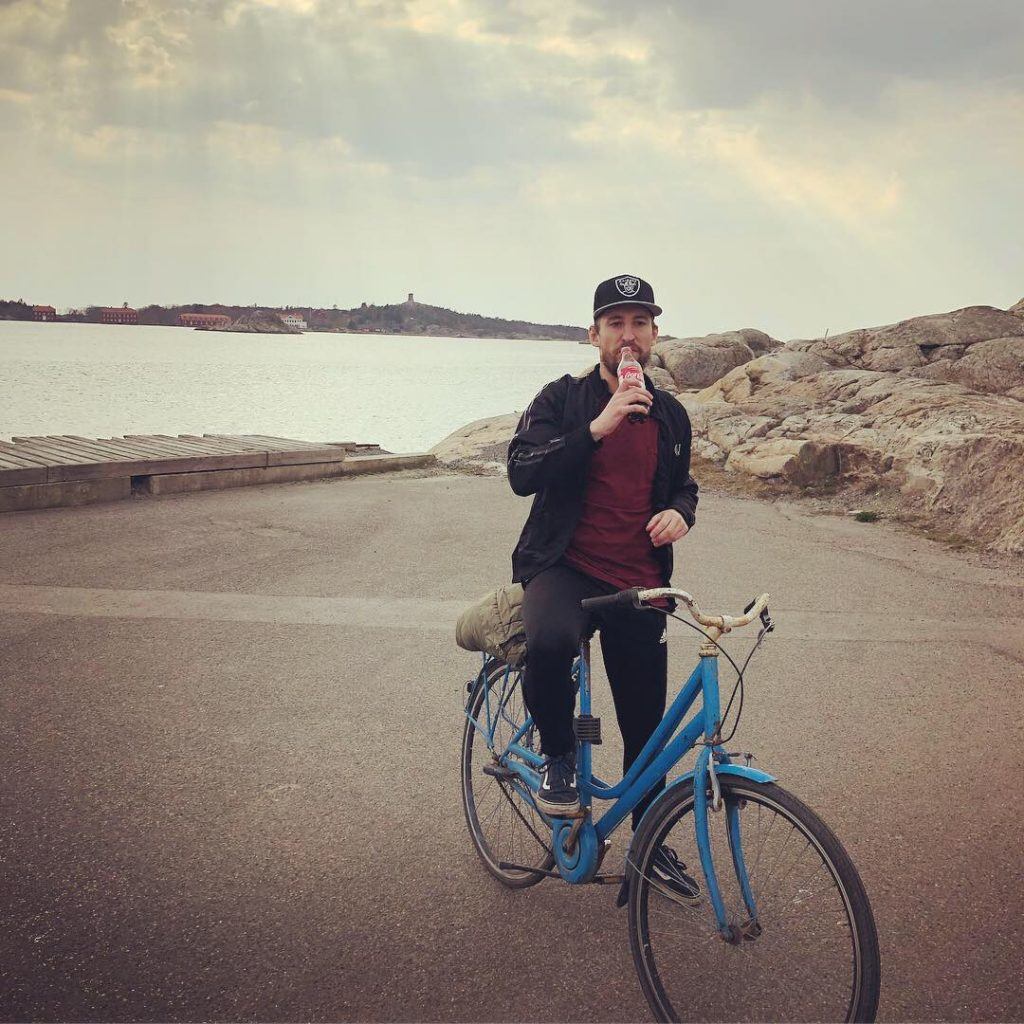 Why a lasagne?
It was one of those weekly dinners that my Mum would make. Heated up after football practice or sitting down with my brothers and sisters. Proper easy for a big group to prepare and chuck in the oven.
Did you think it would go viral?
Absolutely not – it's mad.
Have you got anymore rumours in the pipeline?
The Premier League have decided to hold a referendum (because they are always a good idea) on whether Liverpool should be named as League Champions.
Veggie or meat lasagne?
Meat, for old times' sake.
Best lasagne you've ever had?
Pellicci's in Bethnal Green, my Mum's is a close second.
Please talk us through best lasagne etiquette.
No more than two layers of pasta, must have sun-dried tomatoes and mushrooms (cut up small as they should never outshine the mince) and as much cheese as you can get your hands on (minimum of two varieties, like mozzarella and a naughty cheddar).
What should you serve with a lasagne?
I won't eat a lasagne without chips. Got to soak up all that sauce with something baby.
How much would someone have to pay you to eat the whole lasagne in the stadium?
Are you joking? I'd pay for that. It would be like Ballie Ballerson but in Béchamel.
The Clip
If you have no idea what the hell we're on about, where have you been? Here's the voice clip that went viral:
You can follow the lasagne man on Twitter and Instagram. We'd recommend keeping an eye on his pages because he's going to be offering a £200 giveaway for one small business that has been affected by COVID-19. If you'd like to nominate one, you can do so by tweeting him @billyjmclean.
Want to share this story? That's great! We just ask that you please link back to the original article, so your readers don't miss out on any of the key ingredients.
Images:
Shutterstock, Billy Mclean
Sources:
https://www.eatthismuch.com/food/nutrition/vegetable-lasagna,128112/
https://www.eatthismuch.com/food/nutrition/lasagna-with-meat-and-sauce,92263/
https://www.bustle.com/p/this-lasagna-recipe-for-one-is-a-cheesy-slice-of-heaven-you-can-keep-all-to-yourself-2924515
https://en.wikipedia.org/wiki/Wembley_Stadium
https://www.amazon.co.uk/Invero®-Stoneware-Rectangular-Coloured-Casserole/dp/B074TJP5M3/ref=sr_1_2?keywords=single+lasagne+dish&qid=1584980646&s=kitchen&sr=1-2
https://www.telegraph.co.uk/sport/2313407/Wembley-Facts-and-figures.html