The Weirdest Items Found in Stadiums
Sports stadiums are a hub of passion as fans come together to support their teams. This can result in some very emotional behaviour. It can also mean a number of society's stranger characters congregating in the same place. A side effect of this can be some very bizarre items being left for others to discover in the stadiums.
Here's a selection of some of the weirdest and most entertaining lost property.
A Scooter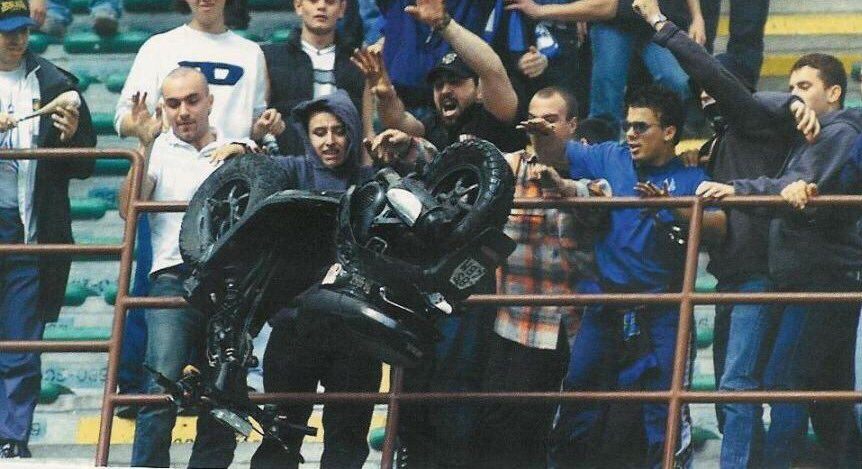 Yes, you're going to a football match between Serie A rivals Inter Milan and Atalanta in 2001. Emotions are running high. Fans are keen to do whatever they can to get inside the opposition's head.
Well, one Inter fan decided it would make sense to steal a scooter belonging to an Atalanta player.
The fan then casually took the scooter into the stadium, attempted to set it on fire, and, when this failed, proceeded to dump it onto the lower tier and just walk off leaving it for the stadium staff to recover.
Bet their parents are proud!
A Wheel Barrow
Wheel barrows are often found in back yards and construction sites all over the world but in 2004, some football fans got creative at a Copa Libertadores match between America and Sao Caetano.
At the end of the heated game, fans from both sides became embroiled in an all-out brawl. Things reached another level of intensity when one player for America got involved, after sitting in his team's dressing room after a red card and hearing the fight kick off.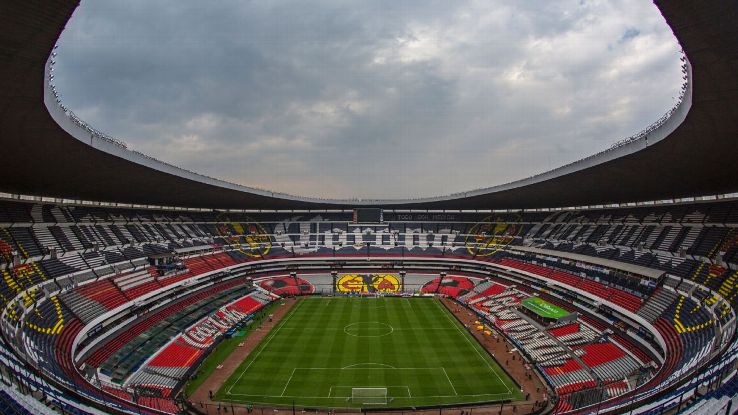 The outrageous turned into the surreal when one supporter somehow got their hands on a wheel barrow. It's uncertain what they planned to do with the wheel barrow. Using it as a weapon would have been borderline insane.
The reality was that they simply dumped the wheel barrow onto the pitch and left it there. At least the Estadio Azteca groundsman gained something out of the notorious fracas.
Plastic Rats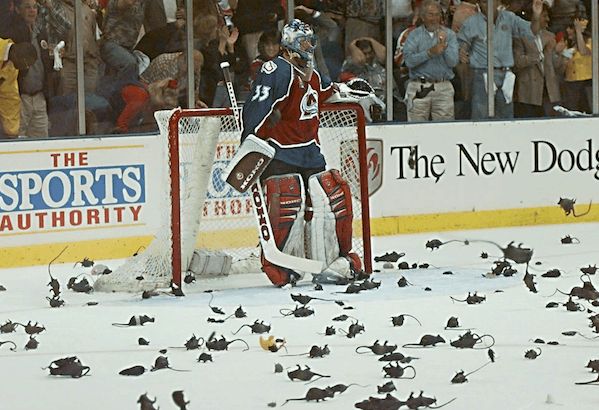 Florida Panthers Scott Mellanby became a man of legend during the 1995/96 NHL season.
During one game, it was rumoured that Mellanby had killed a rogue rat that had entered his team's dressing room with one puck shot.
At the time, he had already scored two goals in the game. Panthers goaltender John Vanbiesbrouck dubbed the killing of the rat as a "rat trick".
To celebrate the moment, Panthers fans decided to bring plastic rats to a play-off game. When the first Panthers goal went in, the ice was pelted with thousands of plastic rats.
As a result, disowned plastic rats were found all over the Fleet Center by staff over the following days.
Pig Head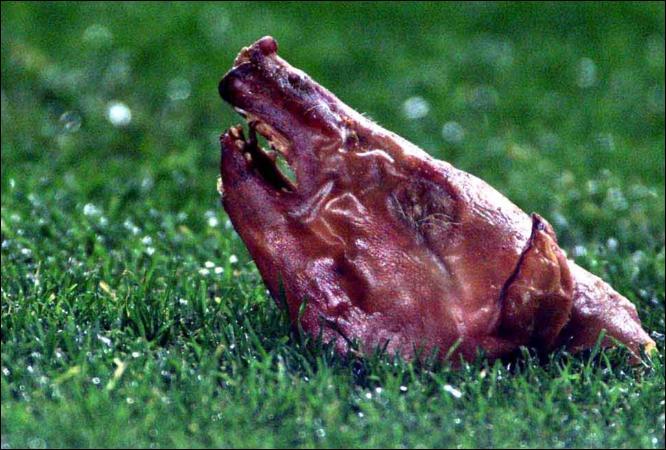 One of the most infamous moments of a fan 'losing' an item in a stadium came in El Clasico between Barcelona and Real Madrid in 2002.
Real Madrid attacker Luis Figo had made the controversial switch from Barcelona in the summer of 2000. In one visit to the Nou Camp, home of Barcelona, one fan in the home end threw a pig's head onto the pitch.
It was an iconic moment that captured the intense rivalry between the two La Liga clubs. The owner of the pig's head has never been found and is still at large.
A Shark

You have read that correctly. Somebody, somehow, not only came up with the ingenious idea of taking a shark to an NHL ice hockey game. That's crazy enough. However, they also somehow managed to slip it past security and find the opportunity to throw it over the screening and onto the ice.
Don't worry. It's not anything sinister. We are not talking Jaws here. It was a small shark. Like a large trout.
In fact, it was a supporter for the San Jose Sharks who was responsible for the prank.
It appears they were trying to get something unique and special that would relate to their team name. Well, it didn't really work. The shark just lay there… on the ice… deceased.
Cleaners eventually dealt with it but it's far from the first thing you would expect to see launched from the crowd.
Lemons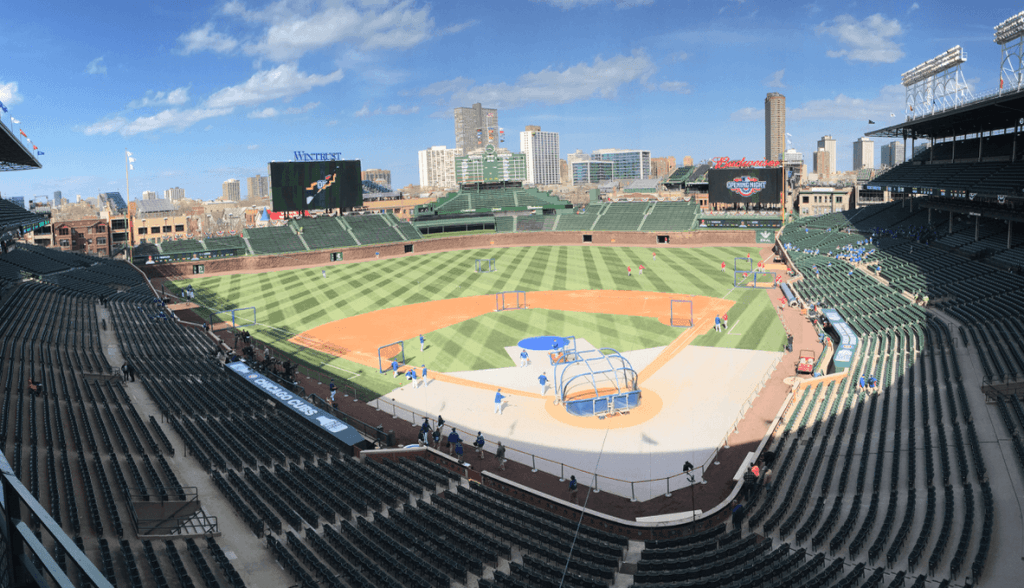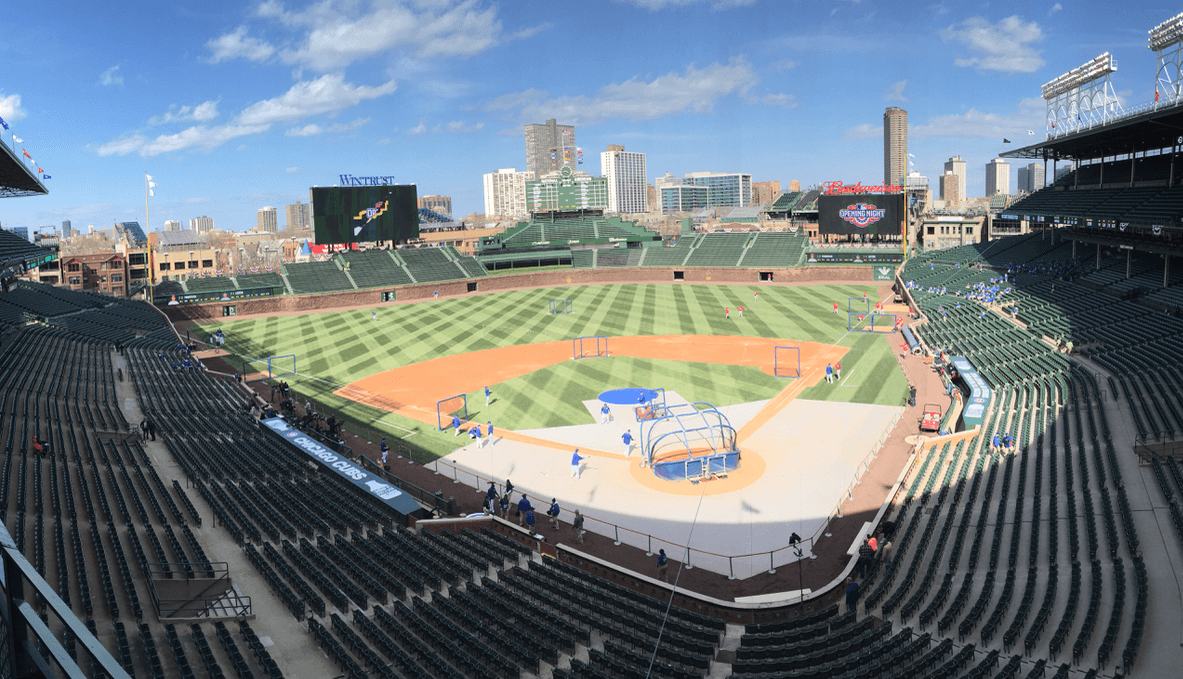 "When life gives you lemons, make lemonade", that's the well-known proverb made famous by author Dale Carnegie in his book published in 1948. That is all very well and good but what do you do when it is sports fans in their thousands throwing lemons at you in a stadium?
In the 1920s, Chicago Cubs fans would often pelt infielder Rogers Hornsby with lemons. It was a fad initially started by New York Yankees fans who would toss the lemons at the legendary Babe Ruth.
It has never really been identified why the fans do this. It appears to be an act of endearment. Maybe it is a sacrificial offering of citrus fruits? Maybe they just want the players to top up on their vitamin C? Why lemons and not bananas, or oranges, or apples?
Who knows. It leaves a big mess for the stadium staff to clean up though.
Teddy Bears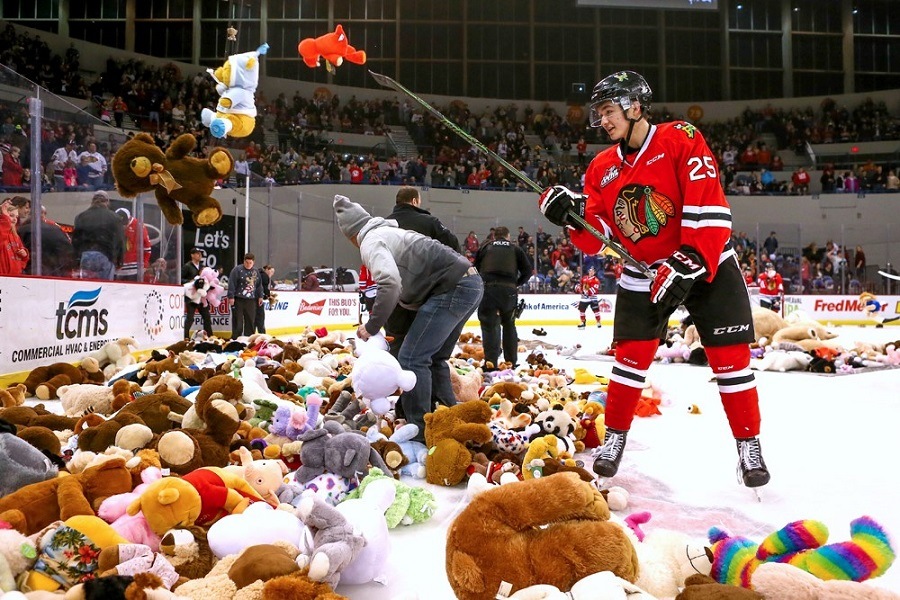 The Great Teddy Bear Toss is an annual event that a large number of sports teams now participate in. The idea behind it is that fans bring a teddy bear that will be donated to a child in need over Christmas.
In the 2006/07 season, ice hockey team Portland Winterhawks witnessed their fans take it to the next level. A total of 14,361 teddy bears were tossed onto the ice during one game.
That means some poor arena staff member actually went around, picked them all up, and counted them all. Well, it was probably more than one staff member but still.
Nevertheless, that is still not a world record. That was achieved in 2016 when almost 24,000 teddy bears were thrown onto the ice at a Calgary Hitmen ice hockey match against the Lethbridge Hurricances at the Scotiabank Saddledome.
What a mess… at least it was all for a good cause.