US Election Betting Tips – Predictions For The Result, Margin, States And Senate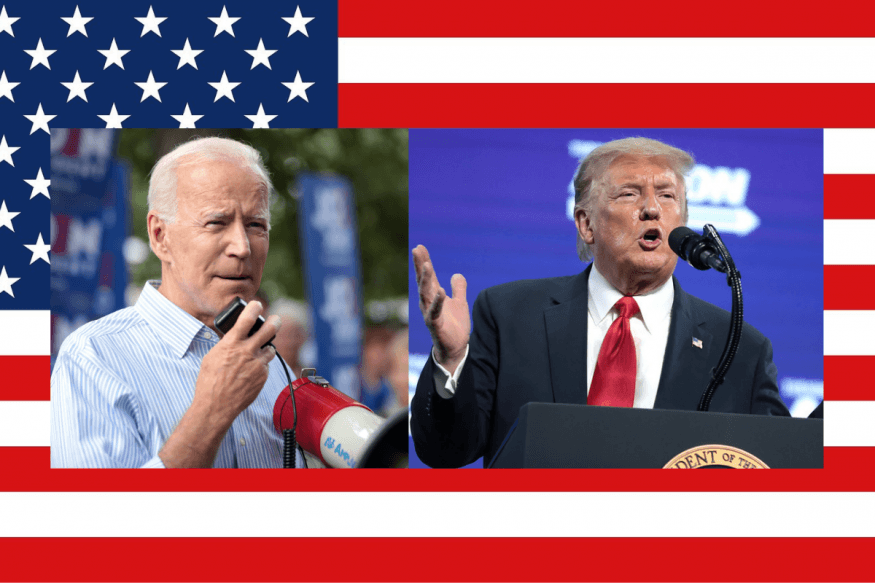 Political Betting Expert Paul Krishnamurty's Recommended Bets (All with Betfair)
Joe Biden to become Next President @ 1.54 
Joe Biden to win the -63.5 Electoral College Handicap @ 1.9
Joe Biden to win Michigan @ 1.4 
Joe Biden to win Texas @ 3.6
No Senate Majority @ 2.9
Get set for the biggest single betting market of all-time.
Trump vs Clinton propelled interest in US politics like nothing before.
According to Betfair, volume rose six-fold between the 2012 and 2016 elections. The sequel involving Joe Biden is on course to comfortably beat those records.
More than $500K will be traded on their market to be next president.
Likewise, the US scene has grown exponentially with the advance of the PredictIt exchange. They offer hundreds of great markets covering every possible angle in these elections.
Whether that be side bets relating to the presidency, Senate races or House districts.
Here's my portfolio.
Back Biden!
Any readers of my Casino.org articles over recent years will not be surprised to learn I am on Biden.
I've been opposing Trump for this ever since he was elected and feel vindicated by the current one-sided polls. The odds – 1.54 on Betfair equates to 65% – are not even close to poll estimates around 90%.
Bettors understandably, but wrongly, worry about a repeat of 2016.
Remember the specifics of that result.
2016 was an odd election. The two least popular candidates in history.
Up to 20% undecided or backing third parties in September and a much higher than usual 5.4% share for the latter.
Pundits, including me, misread how that 20% would break, especially geographically.
Trump was able to lose the popular vote by 2.9M yet win the electoral college by a wafer-thin 77K margin across three states.
Conditions are fundamentally different. There is no strong third party and very few persuadables.
This election is a referendum on Trump rather than a choice between two damaged candidates. He isn't an exciting outsider anymore.
He has a record in office, whether strong on the economy or poor on Covid.
Trump's Numbers Are Remarkably Consistent
Trump's style has never changed, in opposition or government.
He is intentionally divisive, always energizing his supporters and alienating opponents in equal measure. Hence why his numbers are so consistent. Opinion on either side is polarised and entrenched.
That was the case before Covid.
For many world leaders, the crisis presented a rare opportunity to capitalise on a 'rally around the flag' effect.
But Trump didn't try the unity message, let alone sober, serious management. His approvals on Covid management are even worse than usual yet he chooses to double down, holding maskless 'super-spreader' rallies.
This is clueless strategy when a clear majority are against you in approval rating polls dating back five years.
He's also trailed Biden by large margins throughout that period, whether as a potential rival in 2015 or as an actual opponent now. Trump also trailed alternative Democrats by similar margins.
Clinton always fared worst among those Democrats – he got lucky with that opponent. Biden isn't damaged, under investigation, and has positive, rising approvals.
Every logical indicator points to him winning big.
Biden To Beat Handicap Target
Winning requires a majority in the electoral college.
Here, states award a set number of votes to their winner. The total up for grabs is 538, so 270 is needed for a majority. Trump won 306-232.
Biden has multiple paths, including one extremely likely one involving those three states where Clinton was narrowly defeated.
If he can win Pennsylvania, Michigan and Wisconsin, while holding all the states she won, he wins the presidency.
In fact, he could even afford to lose Nevada – Trump's likeliest pick up.
I'm extremely confident he'll win all three with plenty to spare.
Fundamentally, these are Democrat states. No Republican had won there since the eighties prior to Trump and he didn't hugely improve the Republican share.
He won with less than 50%, thanks to those third parties splitting the votes and weak Democrat turnout. At the mid-terms, all reverted to type.
Beyond that, I expect Biden to win Arizona and Nebraska's second district. Those five gains will take him to 290 electoral college votes, with six 'toss-up' states to resolve, all of which Trump is defending.
They are Florida, North Carolina, Georgia, Iowa, Ohio and Texas. Add the tight race for Maine's second district and they amount to 123 electoral college votes – making Biden's range 290-413.
None are sure things by any means but do expect Biden to take at least one.
North Carolina would take him to 305 or Florida 319.
He's ahead in both so it makes sense to take 1.9 about him getting 305. That bet can be made via Betfair's -61.5 handicap on the electoral college margin.
Texas And Michigan Picked From State Betting Options
Odds are available on each state. A long odds upset for Biden in Texas is a popular talking point and odds of 3.6 are fair.
This is the best way to back a massive Biden win.
The Lone Star State's 38 ECVs would be an essential part of any really big win, and he could theoretically win it despite losing more obvious, shorter odds targets. Early voting signals look positive for Democrats.
1.4 about Biden winning Michigan is the definition of a banker. He leads comfortably and the Trump campaign has been scaling back operations for months, focusing instead on more realistic targets.
The Democrat Governor has been targeted by armed militia and blames Trump for fanning the flames during a bitter, Covid-ravaged summer. Every indication is that a majority of voters are with Gretchen Whitmer, and Biden.
Democrats On Course For Senate But Check Settlement Rules!
There is also Congress to consider. In this case, markets and their rules differ between firms, so make sure to check.
Back in July, I argued Trump's toxicity would spell disaster for Republicans down ballot and take 2.62 odds advised then on Republicans getting fewer than 50 seats, down from 53.
This is now best-priced at 1.66 with WilliamHill.
It looks set to come down to three states, of which Democrats would need two. North Carolina, Iowa and Montana. They're odds-on for the first two but my even money bet on Steve Bullock winning the latter has gone backwards.
I'm sticking with both positions and adding one more on Betfair's Senate Majority market. In their rules, the two Independents who caucus with Democrats don't count towards their tally.
Therefore to win a majority, they'll need a net gain of six. Possible in a 'Blue Wave' scenario but no value at 2.66. Instead, take 2.9 about No Majority.
This would cover Republicans winning any of 48, 49 or 50 seats – very much the par range. In the first two scenarios, both the old position on Republican seats and this new one will land.
Image: Trump – Gage Skidmore, Biden – Wikimedia Commons, Flag – Pixabay