UK Gambling Regulation: Betting Regulation In The UK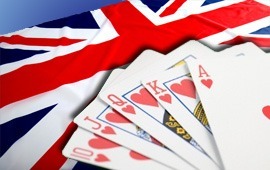 Gambling is seriously big business in the UK. In 2014, the industry generated over £2.5 billion in revenue, with the most popular activities being lottery and bingo. Experts are predicting this figure will climb higher still for 2015, as the explosive growth of online gambling continues apace and it becomes easier to place bets using mobile devices on the go.
The UK government benefits from hundreds of millions in annual tax revenue from the gambling industry, and there is also the upside of providing an estimated 100,000 jobs to the economy. Those two positives alone make gambling a worthwhile operation in the eyes of the UK authorities.
Is Gambling Legal in the UK?
Gambling for real money is completely legal in the United Kingdom and can be accessed at physical locations and online. Providing you're 18 or over (some venues may stipulate 21 or over), you can legally place a wager on such varied markets as the winner of a sporting event, the result of a general election and the identity of the next king or queen of England.
If something is happening and the result is uncertain, there's a good chance you can bet on it. You can also win money playing gambling games such as roulette, poker, bingo, lottery and slot machines, both in person and online.
How do People Place Bets in the UK?
Land-based gambling can be accessed in a number of different ways. The UK has traditional casino facilities, bingo halls, high street bookmakers and you can also bet at live sporting events. Horse tracks, greyhound racing tracks and football stadiums are among the sports venues that will typically have on-site betting kiosks available for use.
Online gambling sites are available in abundance for UK punters to choose from, with sites based both in the UK and operating overseas. Most offer welcome bonuses as incentives to get you playing. To bet online, you'll need to sign up and register for an account at an online casino or bookmaker. Online casinos offer video game versions of the games you would typically find the casino floor. Online bookmakers allow you to place bets on such markets as sports.
Who Regulates UK Gambling?
The UK Gambling Commission regulates all aspects of the gambling industry in the UK. The body is responsible for the eight identified sectors of the UK gambling industry, listed as follows:
Arcades (video games, slot machines)
Betting (horseracing, sports events etc.)
Bingo
Casinos
Gambling software
Gaming machines (video poker, video slots etc.)
Lotteries
Remote (online gambling)
The UK Gambling Commission license and police all the UK's gambling providers, ensuring they adhere to legal guidelines and strictly follow the rules as laid out in legislation. They deal with land-based and online gambling. The UK Gambling Commission was set up by the UK Government's Department for Culture, Media and Sport, in the wake of the Gambling Act 2005 – the passing of which signified a new dawn for gambling law in England, Wales and Scotland.
The UK Gambling Act 2005
The Gambling Act was passed in April 2005 and was the first piece of UK legislation to address the laws that should apply to Internet gambling. Moreover, it provided a clear outline of how all gambling in the UK should be licensed, with three main objectives at heart, as per the act itself:
Preventing gambling from being a source of crime or disorder, being associated with crime or disorder or being used to support crime.
Ensuring that gambling is conducted in a fair and open way.
Protecting children and other vulnerable persons from being harmed or exploited by gambling.
How does the UK Gambling Commission Protect Gamblers?
All companies offering real money gambling to UK residents must hold a valid license. To attain a license, a company must prove it is fit for business, has the requisite funds and that it meets the necessary requirements to be deemed a safe, trustworthy and transparently fair operation.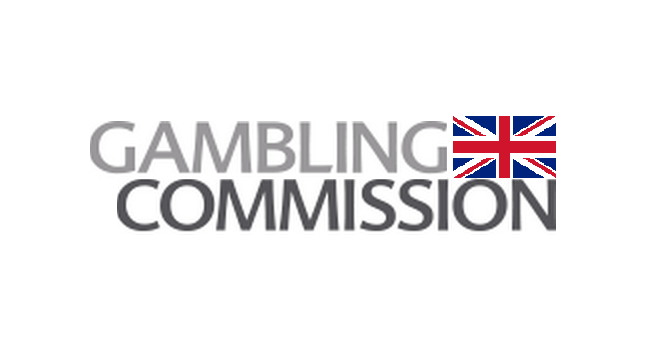 Once a license is issued, there is a review process in place to ensure the licensee maintains the standards necessary to deliver safe gambling. Those who flaunt the terms of their license are open to regulatory action that could result in criminal prosecution, or sanctions such as a license being revoked.
Does this Law also Apply to Online Gambling Sites Based in the UK and Abroad?
The Gambling Act 2005 only addressed online gambling companies based in the UK, but the recently-passed Gambling (Licensing and Advertising) Act 2014 has spread the net to cover online gambling all websites who have offices overseas yet offer gambling to UK residents. This law has far-reaching implications, as the UK Gambling Commission states "less than 15%" of such sites had licenses to operate in the UK before it was passed.
In What Other Ways are Gamblers Protected by Regulation in the UK?
The Gambling Commission has an intelligence department that is tasked with helping to achieve the three licensing aims set out above. Information is gathered in the name of preventing criminal activity in gambling, ensuring fairness and protecting those who might be exploited by the industry.
The Commission also regulates the advertising of gambling products and services in the UK. This power came to light recently when they stated that only betting companies with UK licenses would be permitted to engage in sponsorship opportunities with big-name football clubs.
Does the Gambling Commission Offer any Specific Advice?
Another great thing the Commission has done is published a reference guide to safe gambling for people in the UK. It's entitled "What to look out for before gambling." It offers some great advice, with some of the key areas outlined as follows:
Tips on how to gamble responsibly
Check that you've read the operator's terms and conditions
What to do if you experience problems with your gambling
Check that you know what happens to your funds if an operator goes bust
The UK is a great place to be in terms of safe, regulated gambling activity. Stick to licensed, trusted outlets and you should be guaranteed a positive experience. Should anything go wrong, you have an outlet to take your grievances to.