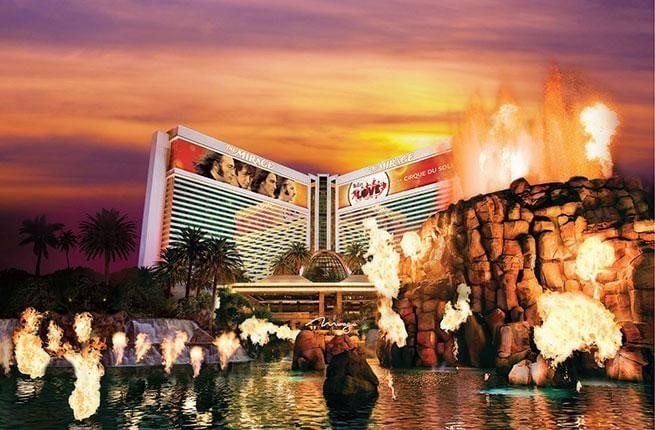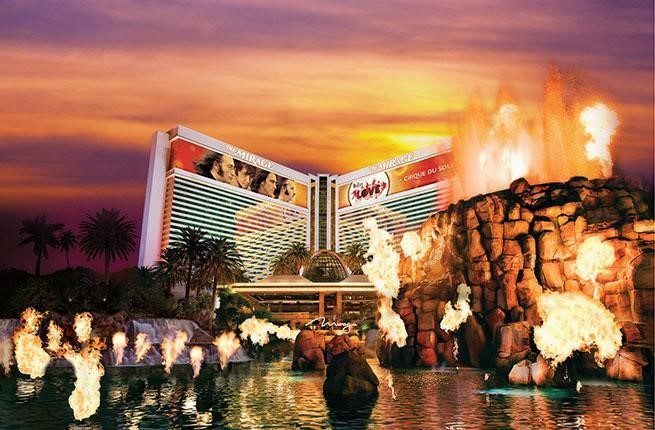 We guaranteed you'd get a few looks of confusion, maybe even of disapproval, if you were to tell your friends that you're taking your family for a vacation to Sin City.
Yet what many adults don't realise about fabulous Las Vegas, due to years of hearing about the gambling side of the city, is that it also features plenty of attractions designed to entertain the whole family if spending the day in casinos isn't on the cards.
Top 10 family attractions in Las Vegas
1 – The Mirage Hotel Volcano
The Mirage Hotel Volcano will surely beat another school experiment. This volcano has been dazzling spectators every night for nearly 25 years, illuminating the Strip at night with a spectacle of fire and water that shoot out of dozens of cannons up to 12 feet into the air.
2 – Pinball Hall of Fame
It isn't Vegas without the games so how about a visit to the Pinball Hall of Fame? This quirky exhibition space showcases a variety of classic pinball machines neatly arranged in rows across an area 10,000 square feet large. Visitors can try some of the games, with prices ranging from 25 to 50 cents a game.
3 – CBS Television City Research Center
At the CBS research facility, visitors get to learn about how a TV show is produced and are given the opportunity to view new and in-development productions and give their feedback in real-time. This is a truly unique opportunity for fans of the little box to voice their opinions and have an impact on what happens on the airwaves.
4 – Gregory Popovich's Comedy Pet Theater
This is probably the cutest show in town, with the Moscow-trained performer going through a variety of side-splitting routines with his feline and canine companions. Watch as the animals pretend they're passengers waiting for a bus or pupils inside a classroom. This show is a must-watch for animal lovers and will bring joy to adults and children alike.
5 – Tournament of Kings
Tournament of Kings is a medieval-themed dinner show which features jousting knights on horseback, court jesters and wizards. The diners are encouraged to behave just like they did in the Middle Ages so it's okay to eat food with your hand and bang your flasks on the table. This aspect of the show will surely go down a treat with children of all ages.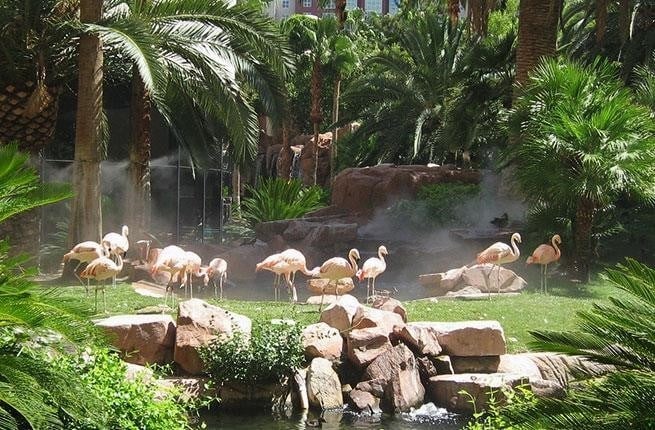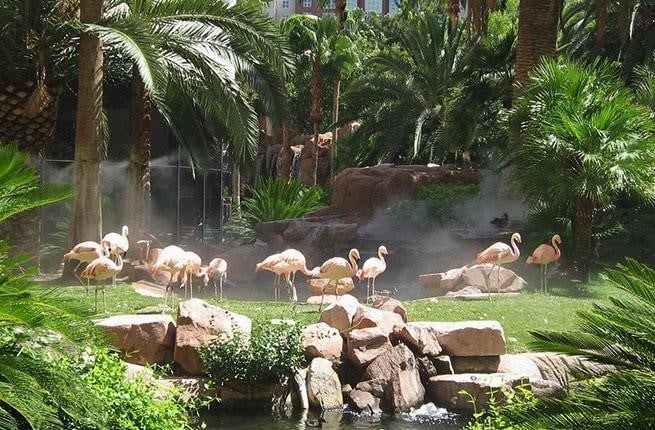 6 – Flamingo Wildlife Habitat
The Wildlife Habitat is a collection of rare birds and fish that is mainly known for its flock of pink flamingos. The place is bursting with the exotic colours of tropical flowers and the waterfalls complement the beautiful background perfectly.
7 – Aquarium at Silverton Casino
This massive aquarium houses thousands of fish species, including tiger sharks and stingrays. The aquarium holds over 110,000 gallons of water and you can sit on the benches along the tank to admire its vibrantly coloured inhabitants as they swim just a few feet away from you. On most afternoons, mermaids take a dip into the tank to delight the guests with their moves.
8 – Circus Circus Midway
Circus Circus brings acrobatic fun to the masses with daily performances featuring incredible physical feats by flying trapeze artists, jugglers and more. This free show also includes classic carnival games where you could win a soft toy that will remind you of this wonderful experience.
9 – Ethel's Chocolates Factory Tour
This famous factory produces some of the best chocolate in Nevada. Every day, visitors are invited to take a look at how the delicious treats are created by the expert chocolatiers and then take a tour of the adjoining cactus sanctuary.
10 – Fremont Street Experience
You can experience a touch of Old Vegas at Fremont Street every night as the neighbourhood comes to life with lights, music and plenty of outdoor entertainment and games. This family-friendly entertainment district is a far cry from the Strip, with a more laid-back atmosphere where people can enjoy events like the mesmerising light show which takes place hourly.
Time to start packing your suitcases
A vacation in Las Vegas with the family is possible and, most of all, it is a lot of fun! With a variety of child-friendly shows running all year there is no end to the entertainment potential, making a visit to Vegas a memorable holiday which all the family will love.