Top 10 Places for Christmas Dinner in Las Vegas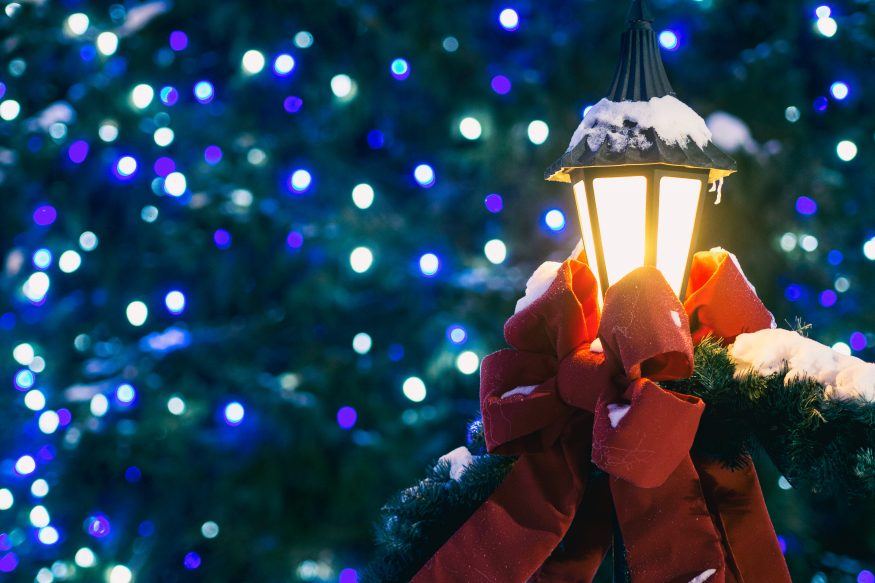 From upscale dining to casual fare, all-you-can-eat to Vegan meals, Las Vegas restaurants cater to every palate and budget. No matter what your perfect Christmas dinner looks like, these restaurants are prepared to give you exactly what you want this festive season.
View this post on Instagram
South Point casino might be located on the Las Vegas boulevard, but it's definitely not on the strip. Catering more towards locals and people in the know, this is one place you can guarantee a great meal for an even better price.
Where: South Point Casino, Las Vegas blvd.
Why: You get three courses, plus a cocktail or glass of wine, for a really good price.
How Much: $34
Ideal for: Casual diners, locals, and anyone looking to step away from the constant glitz and glamour of the "real" strip.
View this post on Instagram
This unique culinary experience combines nuanced, playful dishes and cocktails with a strikingly seductive setting. If you're planning on making this holiday season extra special, this might just be the place to do it.
Where: SLS Hotel and Casino.
Why: Dishes include canelones baked pasta with Iberico pork and foie gras.
How Much: $95
Ideal for: Sophisticated palates.
View this post on Instagram
As more and more people are turning to plant-based diets, we've included a tasty Vegan option for Christmas dinner. Most recipes at Simply Pure are gluten-free and there are raw options as well to appeal to all food philosophies.
Where: Downtown Container Park, Fremont Street.
Why: You can buy a whole Mama Mia Lasagna, which serves 8 people.
How Much: Approx $20 pp, depending on preferences.
Ideal for: Vegans, veggies or people with food allergies.
View this post on Instagram
SLS is also home to Northside, where you'll find familiar flavors with a unique twist – without breaking the bank.
Where: SLS Hotel and Casino.
Why: They've managed to turn eggnog into a cheesecake. Need we say more?
How Much: $35
Ideal for: Meat lovers looking for an affordable menu.
View this post on Instagram
Head north to Bistro 57, which has a unique relationship with the 57th wing of the US Air Force at the Nellis Air Force base nearby.
Where: Aliante Casino and Hotel, North Las Vegas.
Why: Because who doesn't like the sound of scallops in lobster sauce?
How Much: $55
Ideal for: The indecisive (there are only three options on the whole Christmas menu).
When you try to compare yourself to Cleopatra, you know that you are setting the bar high. And yet, Cleo is one of the most unique restaurants on the Las Vegas strip, offering a truly contemporary take on Mediterranean cuisine.
Where: SLS Hotel & Casino.
Why: The highly instagrammable setting.
How Much: $46
Ideal for: People who like lamb, because that's the only thing you can order for Christmas.
View this post on Instagram
Distill promises to be your local bar, even if you're not a Las Vegas local. If you want to feel like everyone could know your name, you can swing through here for Christmas dinner and have a great time guaranteed.
Where: Locations around Las Vegas, but Summerlin is super popular.
Why: No frills.
How Much: $16
Ideal for: People looking for a local watering hole.
View this post on Instagram
Their location in New York was notoriously impossible to get a reservation, but you can book at a table in Las Vegas without any hassle. The old-school vibe is strong here, as is the incredible Italian food. But it's up to you if you opt for the normal menu (like that amazing lasagna above), the Christmas Day specials, or the full Feast of the Seven Fishes.
Where: Caesar's Palace.
Why: Delicious fish in a legendary location.
How Much: Varies depending on your order.
Ideal for: Italian food fans, fish fanatics, or anyone who wants lobster for Christmas.
View this post on Instagram
If you love to taste lots of different things, particularly a range of meats and seafood, you'll need to head to this Brazilian-style steakhouse. The meat is carved at your table, including ribeyes, tri-tip, short ribs, leg of lamb, salmon, chicken, pork and more. Get the Sterling Dinner and try 21 different types of meat. Just be prepared to loosen your belt by the end.
Where: S Fort Apache.
Why: All. The. Meat.
How Much: $51
Ideal for: Big groups.
View this post on Instagram
Another piece of East Coast steakhouse tradition is preserved in Las Vegas with this outpost of the New York City landmark, The Old Homestead. You'll find dark woods, burgundy leather booths and sultry décor combined with fine cuts – ideal for a modern Christmas, filled with classic flavors.
Where: Caesar's Palace.
Why: Espresso crusted prime rib. Mmm.
How Much: $80
Ideal for: People who appreciate quality meat.