Top 10 Casino New Year's Eve Parties Worldwide
The best thing about New Year's Eve is having an excuse for a wild party. And when it comes to parties, casinos certainly know what they're doing.
Sure, you could go to a friend's house, or that random club down the road, but casinos know how to get a party started – and keep it going all night. If you're looking for the best casino parties for New Year's Eve anywhere in the world, these are the top picks.
View this post on Instagram
Thanks to the power of time zones, Auckland New Zealand's SKYCITY is one of the first casinos to celebrate New Year's Eve. Take to the streets to enjoy free entertainment and live music from acts such as Jetski Safari, Jupiter Project, Annie Crummer and more. Plus, you'll get to watch the first fireworks display of 2019 at midnight!
View this post on Instagram
Say farewell to 2018 from the Gold Coast, by enjoying the Aussie Christmas weather in the day and stunning fireworks at night. At Star Casino you can opt for the restaurant package at Garden Kitchen & Bar which includes a set menu, drinks for three hours, entertainment and access to festivities on The Lawn.
Meet up with 7 of your closest friends and split the bill for the $1,500 picnic package. You'll get a magnum of Veuve Clicquot Champagne along with a tab of $1,275 to spend on food and drink. DJs will keep you dancing, plus you'll get the best view of the fireworks over The Lawn when midnight hits.
View this post on Instagram
If you're going to be partying in London, you'll want to head to The Hippodrome where you can enjoy a special NYE menu at the Heliot Steak House, or visit the Boozy Tea Room for cocktails and snacks.
Dance the night away in the 7 bars, or even enjoy a special Magic Mike Live in the theater. Whether you're throwing dice or dancing at the Bond-themed party, you can look forward to the midnight balloon drop and a glass of champagne to start your 2019 off right.
View this post on Instagram
Whether you're a London local or just visiting for the parties, you can enjoy this thrilling black and white party. Entry is free, although you'll be expected to dress to impress. Starting from 8pm, you can capture the moment in the photo booth and even toast the New Year with a free glass of bubbly. Party into the early hours with the live DJ in Icon Balcony Bar to start enjoying 2019 from the very beginning.
View this post on Instagram
If you're a fan of Kesha, you simply must celebrate New Year's Eve at the epic party at Mohegan Sun in Connecticut. This headline act is sure to bring in the crowds, so you'll have no trouble finding someone special to kiss when the clock strikes midnight.
View this post on Instagram
Oklahoma is home to the largest tribal casino in the US, so it makes sense that it would also be home to one of the biggest New Year's Eve celebrations. Join Chris Young, Eddie Izzard, Steve Miller Band, Ron White and Lynyrd Skynyrd when you finish off your 2018 at this massive casino complex. Whether you want to drink away your sorrows from the past year, or simply rock out and dance until you can't feel your feet, you'll enjoy your ideal NYE at this top casino and resort.
View this post on Instagram
This club inside The Tropicana Casino is going all out for New Year's Eve. There will be sparkling Vegas-style show girls as well as noise makers, party favors and a champagne toast for everyone at midnight. Sign up for the 3-hour open bar package from 9pm until midnight and you'll get the very best that Atlantic City has to offer.
Sparkly silver clothing and platinum jewelry is expected at this shimmering hot party venue, especially as your ticket includes entry into the after party that continues until 7am. That's almost the time you need to start working on your New Year's Resolutions.
View this post on Instagram
If you're in southern California, you'll want to hit Palm Springs for your winning New Year's Eve event. Start the party by preparing to win up to $2,019 in free play at the casino, and then be transported back to the rocking 80s with this themed party at Agua Caliente in Rancho Mirage. Add the 80s styled party favors, as well as food and drink specials, and you'll be walking like an Egyptian into the New Year.
View this post on Instagram
This event sells out every year, so you'll want to book your tickets in advance. Top Las Vegas DJs join Lil Jon at this popular club in The Mirage. Get a 2-hour open bar from 9 until 11, then when it's time for the countdown, you'll be with Lil Jon himself, making it a New Year's Eve to remember.
View this post on Instagram
The exclusive, penthouse style nightclub at the top of The Palms' Fantasy Tower is 53 stories up. Not only will you be able to dance under the stars with the retractable roof, you'll get the best view of the fireworks on the Strip. Enjoy 4 hours of premium open bar service as you make the most of this truly luxurious way to end the year. For an even more impressive night, opt for a VIP package with your friends. Whatever you do, you'll start 2019 on top of the world.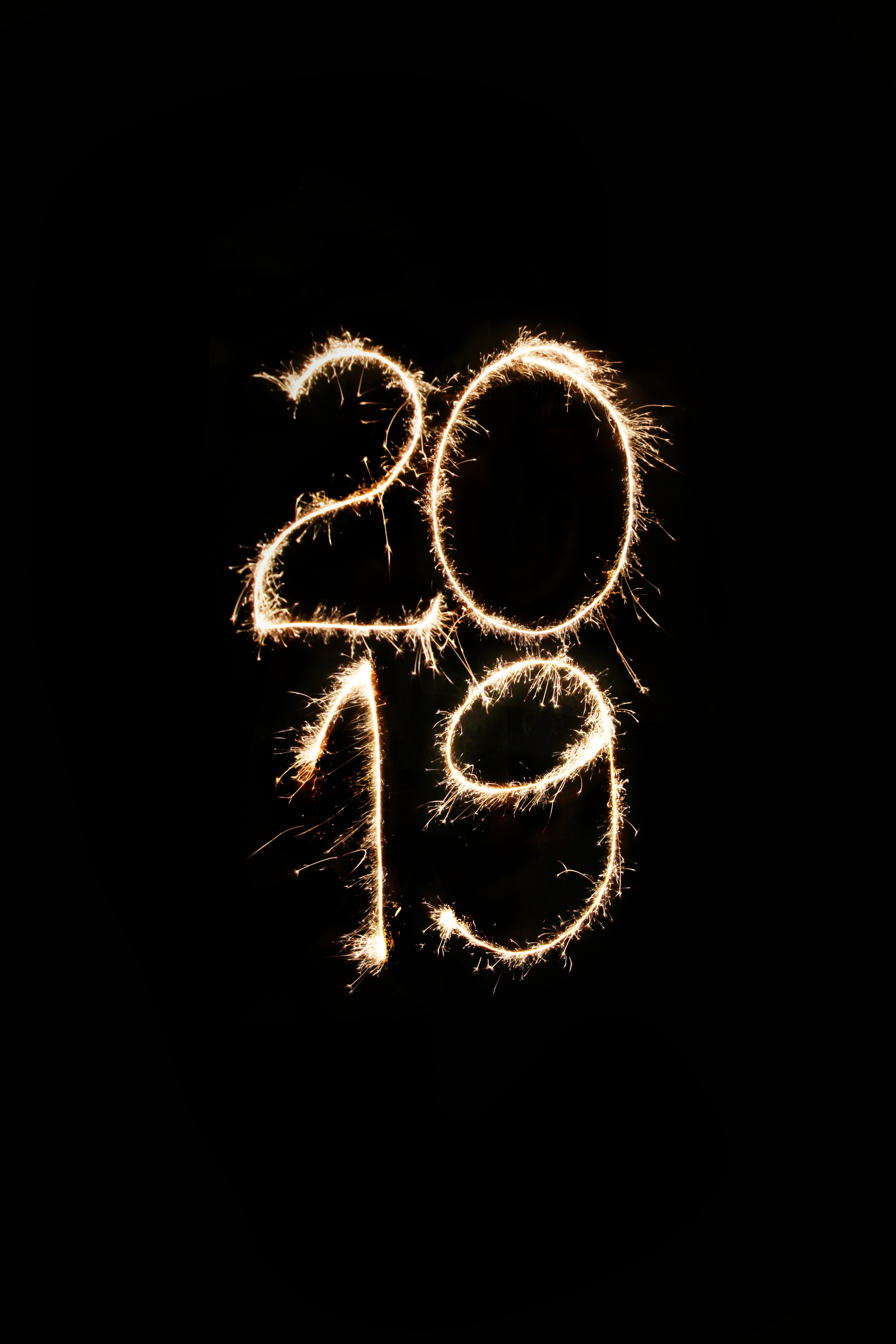 Happy New Year from the team at Casino.org!