Top 10 Airbnbs in Atlantic City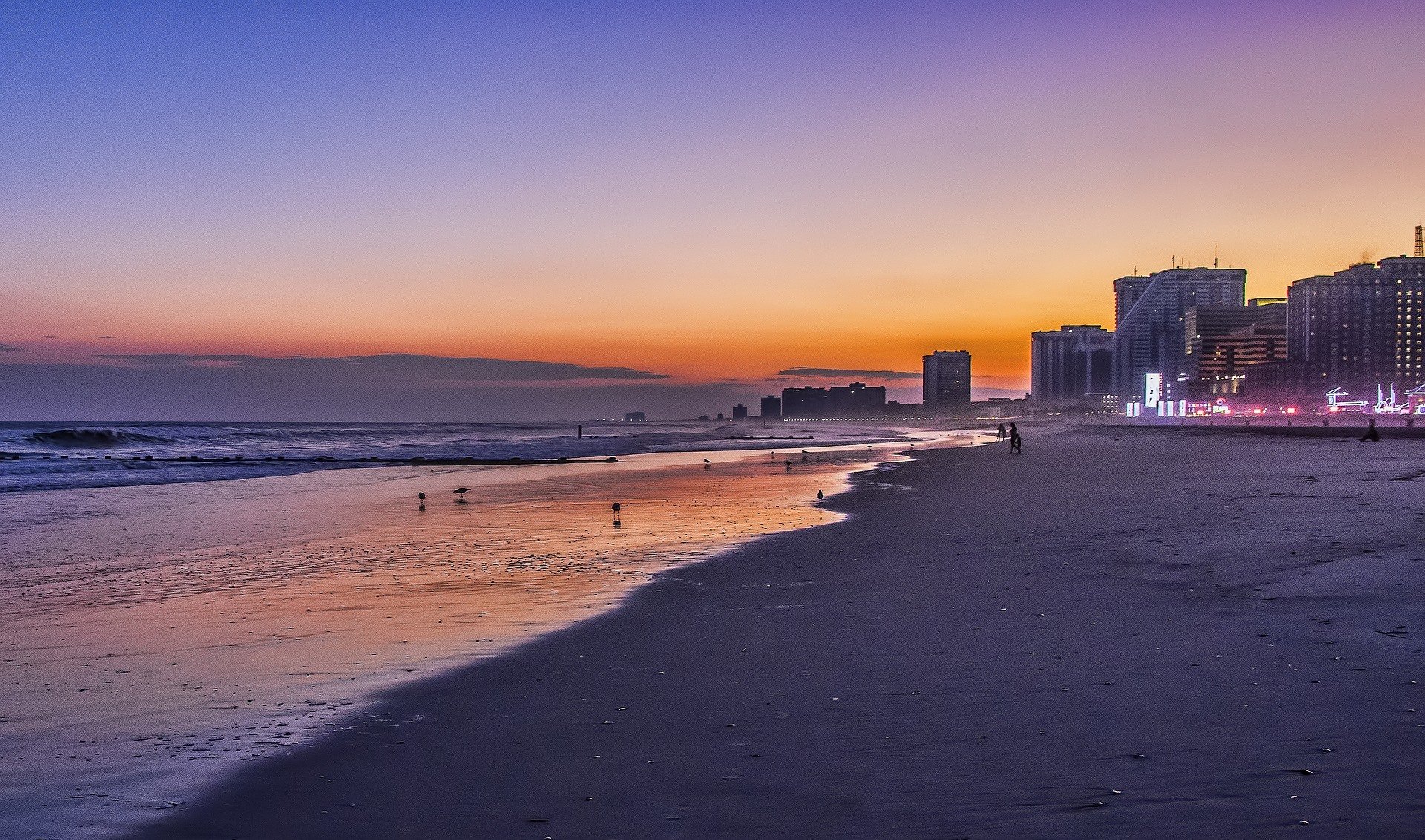 Ready to pack your bags for Atlantic City, aka 'America's Playground'? Also dubbed the 'Las Vegas of the East' thanks to its abundance of casinos and cool bars, the New Jersey icon offers entertainment by the bucketload.
Whether you've only got 24 hours to spend, you're looking for things to do with kids, or you're trying to cure your hangover while you're there, it's safe to say that there are plenty of options to explore.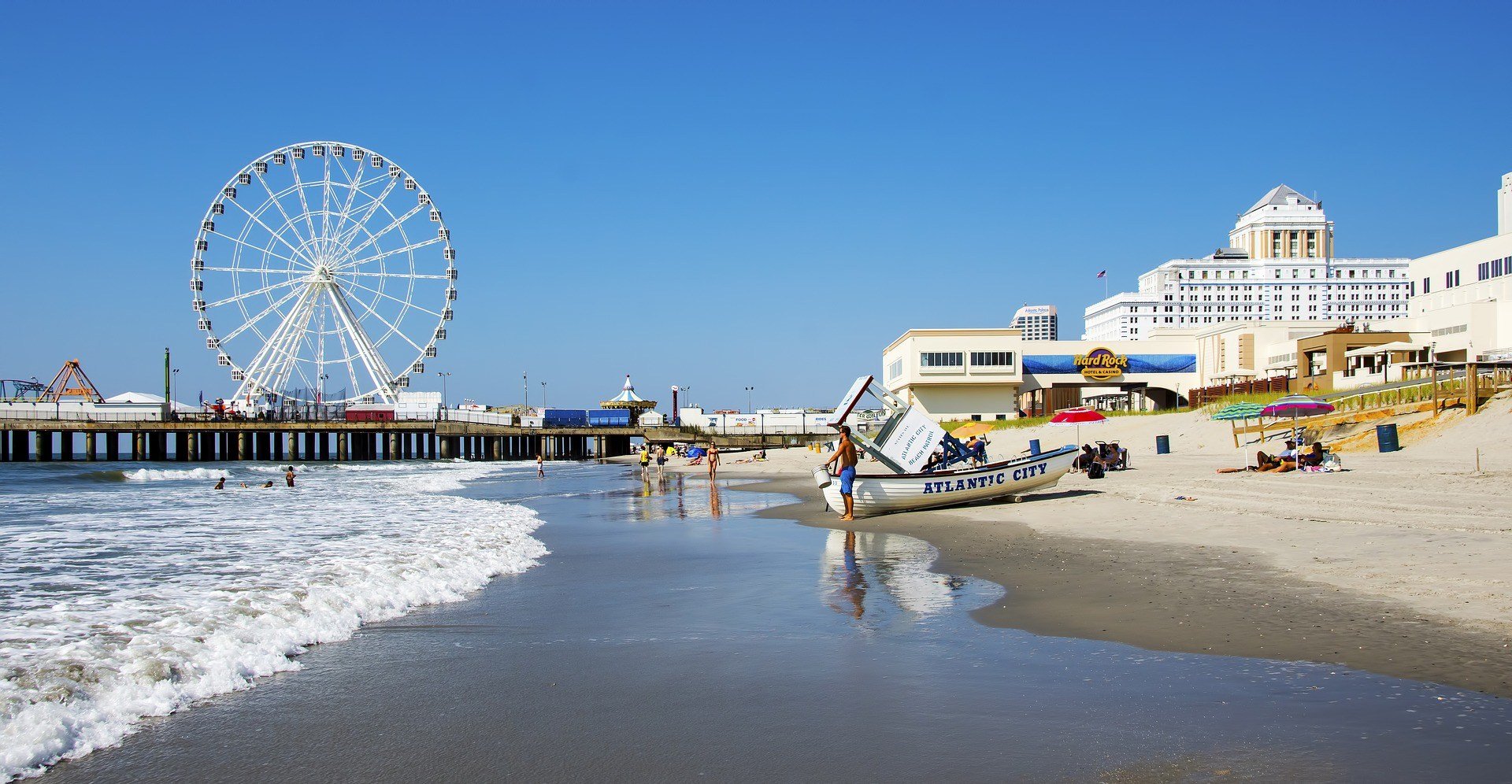 So, why blow all your budget on hotel rooms when there's so much fun to be had by the beach or the boardwalk?
Estimated by Forbes to be worth "at least" 38 billion dollars as of 2018, Airbnb has come a long way from its origins as just airbeds for rent on a living-room floor. There is a ton of reasons why travelers might plump for the platform over traditional hotels – from keeping vacation costs down, through to living like a local and booking a space to suit a diverse group.
Here are our top picks from some of the best Airbnbs in Atlantic City, including cozy rooms that will be kind on your wallet and lodgings that can provide luxury without the eyebrow-raising bills.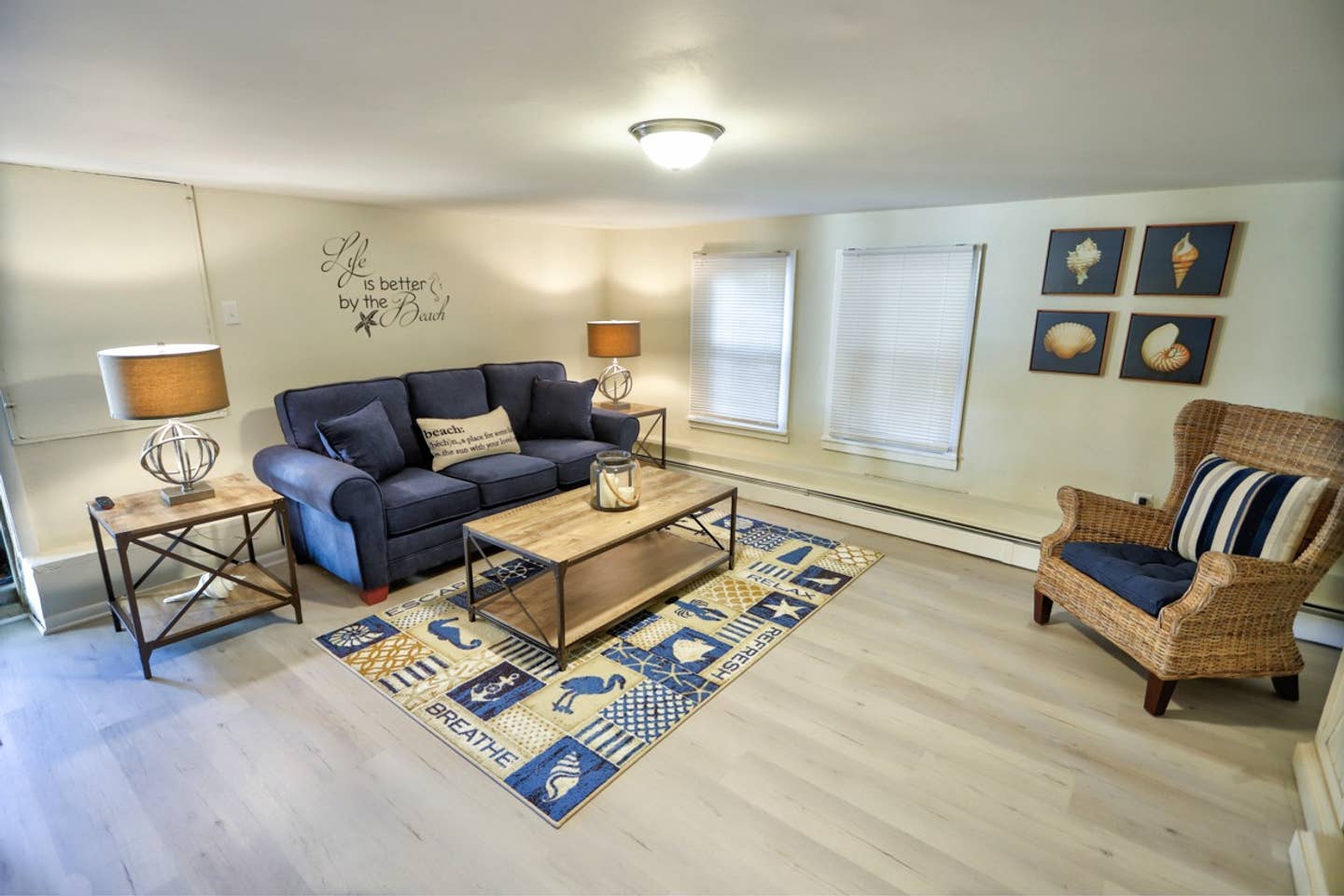 Best for: Small groups of friends and couples keen to hit the beach as well as the casinos, or families seeking a seaside escape.
At around $225 for a night here, you've hit the jackpot with this garden-level apartment that houses up to four guests. It's all about location, location, location at this quaint hideaway.
You'll be just steps from the ocean, boardwalk and nightlife – with free, off-street parking to boot. We also love the little touches: seaside-inspired decor, beach equipment, an outdoor grill and a kitchen that's perfect for rustling up a quick snack.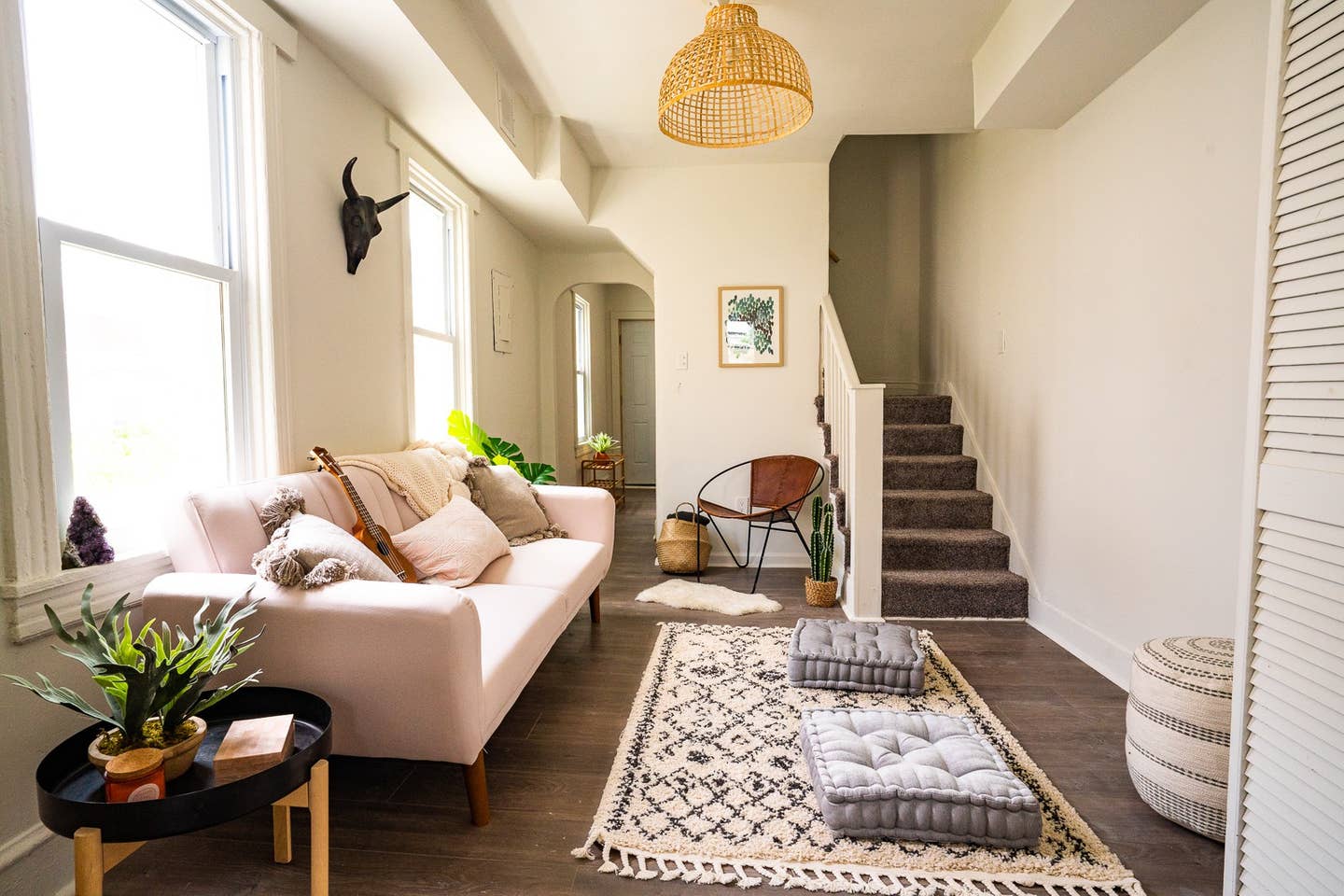 Best for: Budget-conscious groups that fancy a home-from-home feel, but still want to stay in the thick of the action.
For a basic rate of around $59 a night, you can snap up an entire house that's a five-minute walk from the famous Caesars and Tropicana casinos, as well as the boardwalk.
Cleaning fees and taxes hike up the price but, split across six guests, it's still a steal.
Pets and parties are allowed, while you'll also have access to a porch, washer/dryer and a full kitchen with a coffee-maker.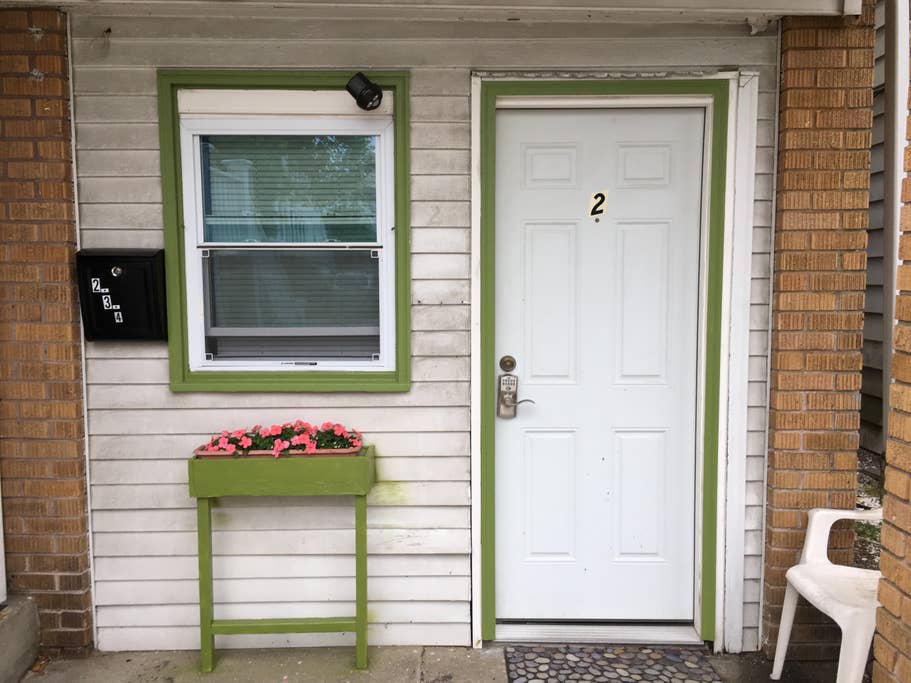 Best for: Couples or solo business travelers sticking to a budget but seeking a central location.
This comfortable studio apartment boasts one bed and one bath, making it ideal for use as a simple base – whether you're in town to work, revel or sightsee. A fully equipped kitchen, complimentary toiletries, free Wi-Fi, Netflix TV and a parking lot will help you keep costs wallet-friendly.
Being just minutes from the ocean and the iconic Tropicana casino is a real bonus – at a basic rate of around $119 per night, what more could you ask for?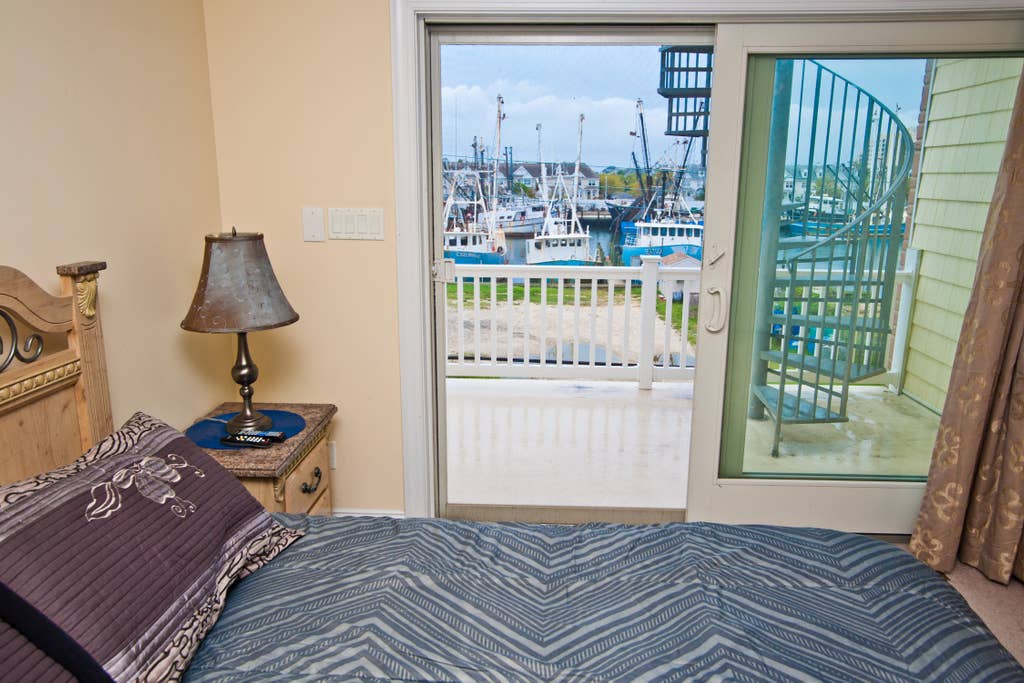 Best for: Large groups of friends, colleagues or family who want a place to themselves and a skyline view.
Get the whole gang together and explore AC from this luxury townhouse that sleeps up to 12 guests. Nestled in a quiet neighborhood but still close to major attractions, the beach and nightlife, it's perfect for a traveling party thanks to a nifty rooftop deck with seating, spectacular views and a barbecue.
Great for high rollers at $245 per night, you can split the bill among friends. You'll benefit from a Jacuzzi bath, walk-in shower, three bedrooms and three full bathrooms.
Best for: A family or friends' vacation on a budget. Ideally situated – whether you want to laze on the beach, roll the dice at world class casinos, or both.
You can book this entire four-bedroom, three-bathroom house for just $59 per night, before fees and taxes. There's modern decor and hardwood flooring throughout, plus a yard and bed space for up to 14 of your closest friends. It's a relaxing spot where you can chill out or simply retire after you've cashed out at the casino.
6. One-Bed Beachfront Studio Condo on the Boardwalk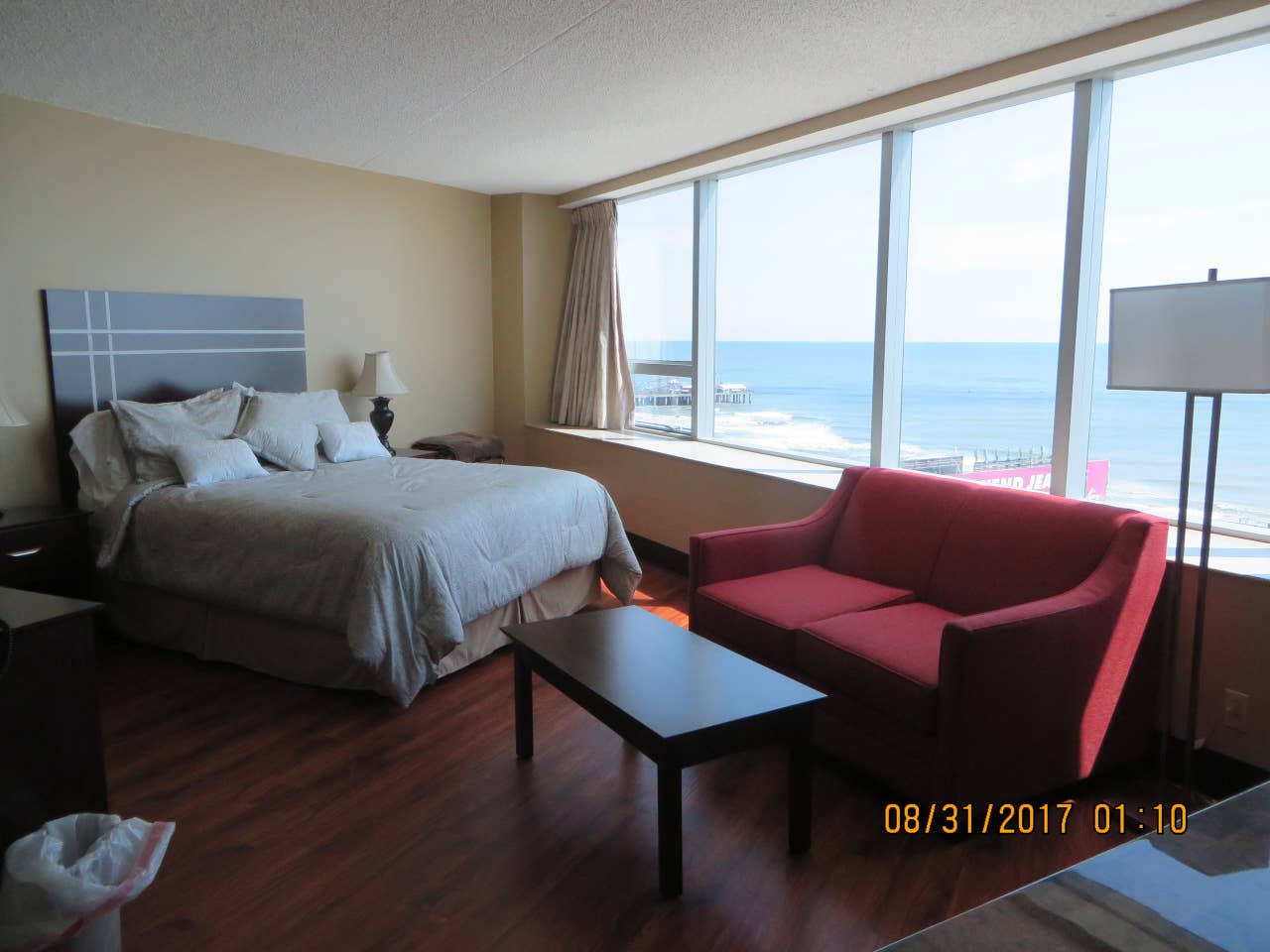 Best for: Whether you're visiting for business, an event or simply a weekend away, this condo is a great fit for couples and solo travel.
If you fancy splashing out for a few extras, choose this $228 per night studio for hotel-style amenities, 24-hour security and beautiful beach views.
Located in a time-share property, the 440sqft room has everything you'll need for a comfortable stay, including a king-size bed, kitchen and separate private bathroom. You'll also have direct access to the boardwalk, not to mention a public pool, Jacuzzi, gym, spa and games room. Living the dream.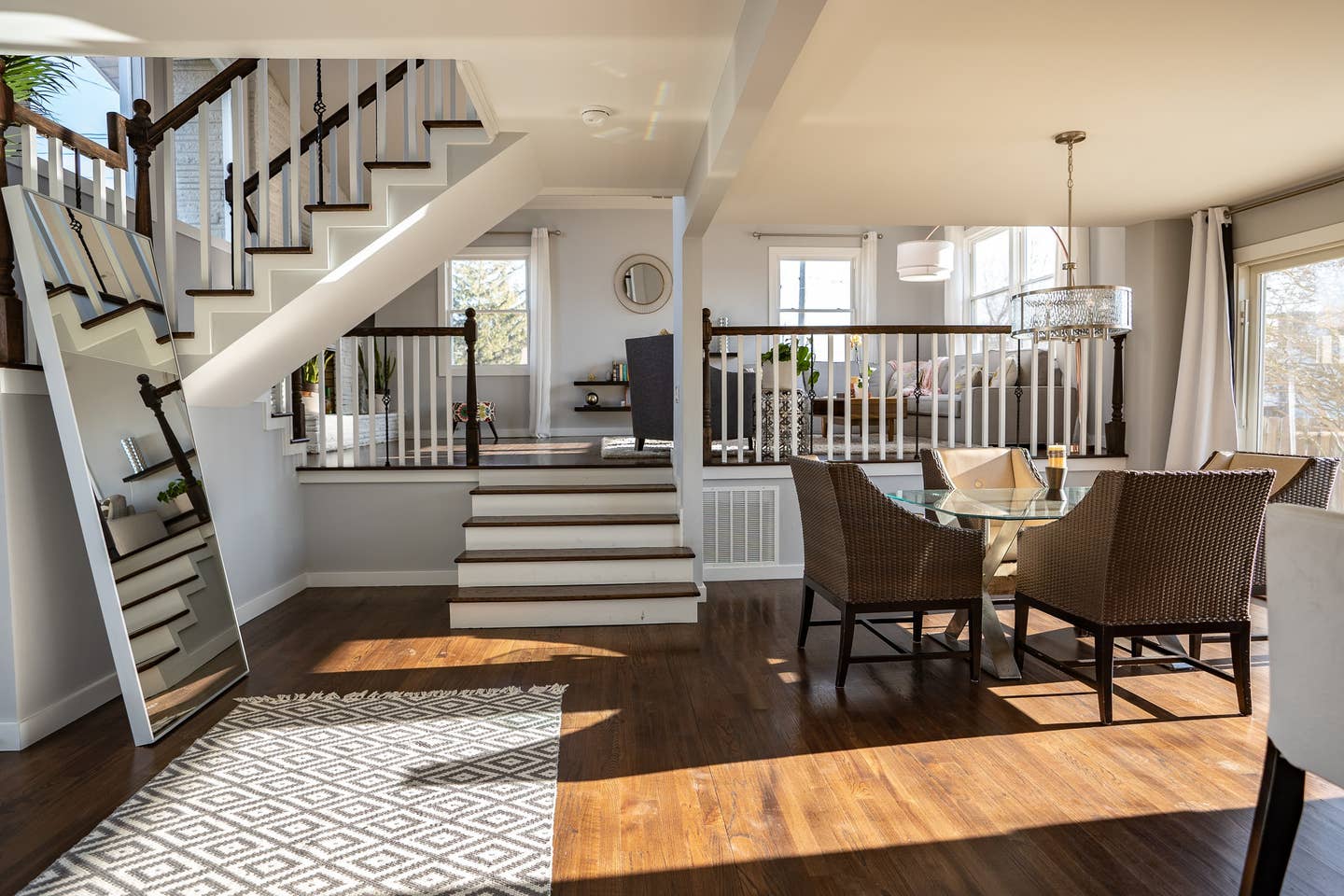 Best for: A large group getaway. Families, friends or convention-goers will love the chance to share a luxury living space in a great location.
A basic fee of $261 per night may seem a little steep – but this will bag you an entire house. The price can be split between up to 14 people.
With five bedrooms and three bathrooms you won't be short of space to relax in, and there's a kitchen with a dishwasher and an indoor fireplace for maximum comfort. You'll be tucked away in a peaceful neighborhood but there's free parking. An Uber will get you to a party, or a casino on the strip, in around five minutes. This really is one of the best Airbnbs in Atlantic City!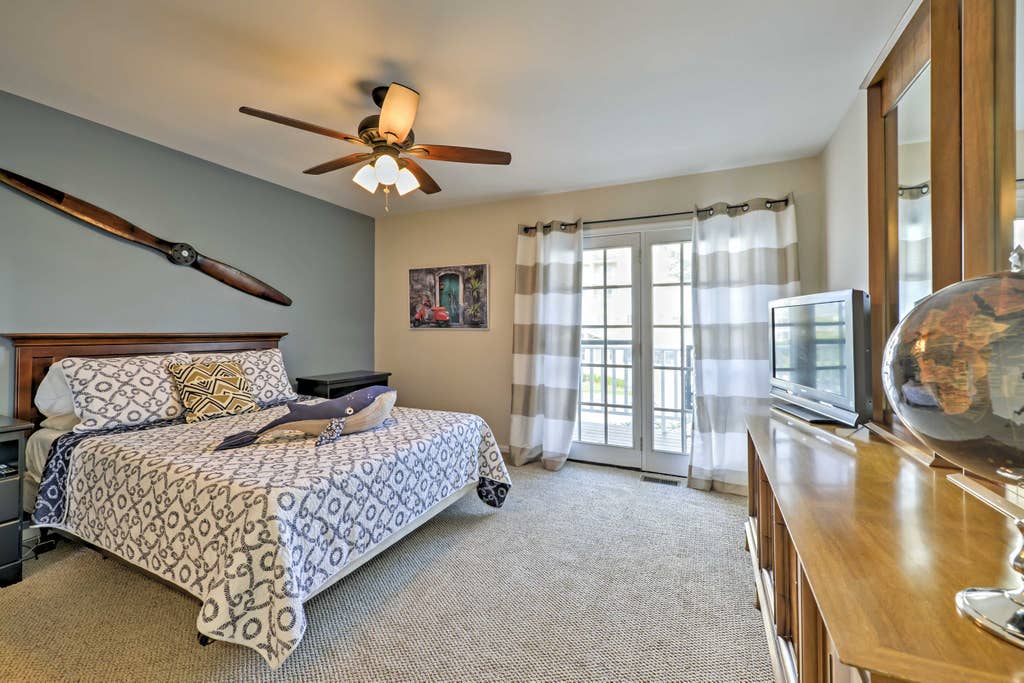 Best for: Beach retreats with close friends. Just a short Uber ride away from casinos and nightlife, but far enough away for those who'd rather relax.
We love the bright, colorful decor and the spacious living areas in this 1,329sqft townhome – and you can have the whole place to yourself at around $350 per night.
The three queen-bedded rooms, open-plan relaxation space, flat screen TV and private deck with ocean views make this a restful rental that's ideal for sharing quality time. The half-bath just off the living room – perfect for a post-beach cleanse – is an added bonus.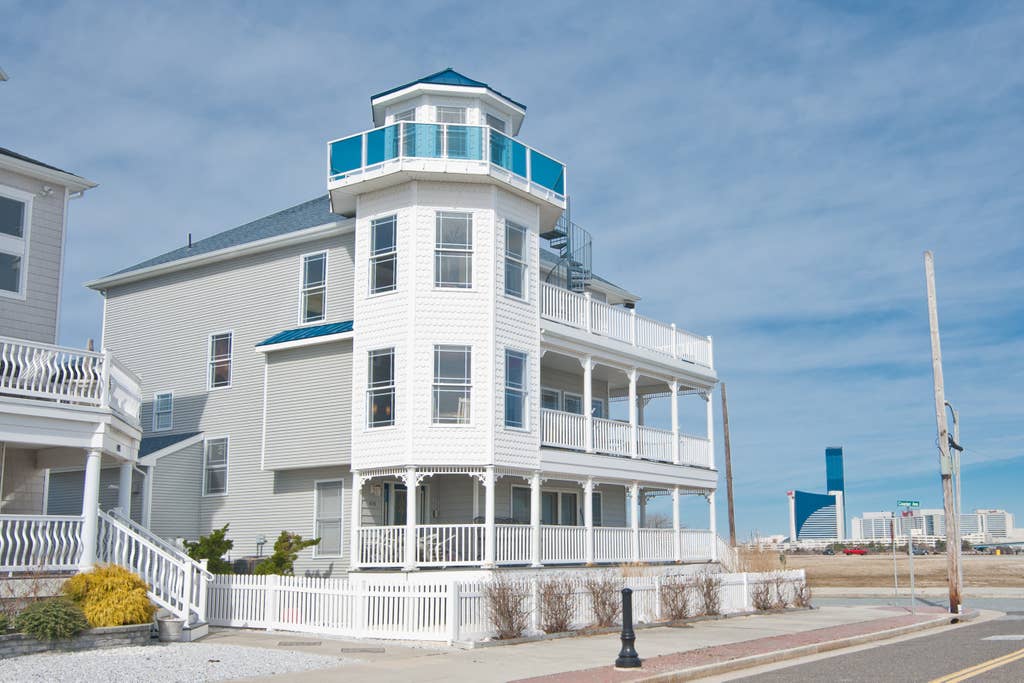 Best for: Large parties of family and friends looking for a unique rental. It has everything you'll need for indoor and outdoor fun.
Did someone say mansion? We're sold.
You'll fork out around $369 for a one-night stay but sharing the cost between up to 20 friends makes this much more affordable. Lighthouse features, huge rooms, five viewing decks, a Jacuzzi tub and steam shower are among the highlights, while casinos and nightlife are only a 10-minute Uber away.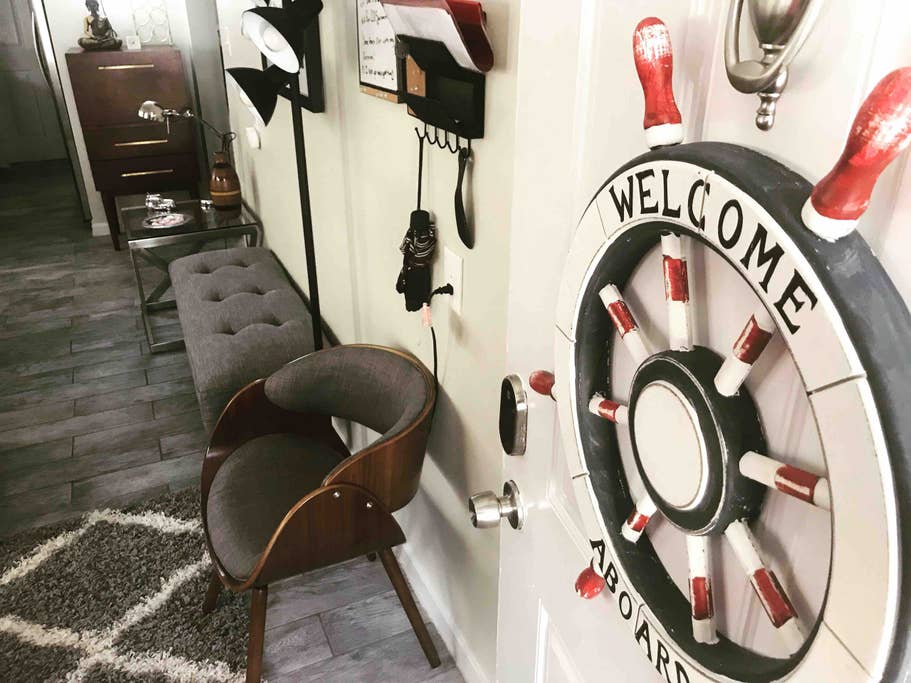 Best for: Business travelers, convention guests or a small group of friends. Whether you're seeking a quiet place to work, play or rest, this will be kind to your bank balance.
At around $148 per night, this first-floor, two-bedroom duplex near the beach, known as 'The Hidden Cove', offers great value.
Situated in Ventnor City, a 10-minute drive from Atlantic City's famous sights and casinos, you can get away from it all by borrowing the rental's beach accessories and heading for the sand. There's also a bar, as well as a multi-port charging station, fast Wi-Fi, library and a desk for those that work as well as play hard.
So there you have it! A list of the top 10 Airbnbs Atlantic City has to offer. Why not check out our list of the best Airbnbs in Vegas too?
 NB: The Airbnb prices and information listed are correct at the time of writing.