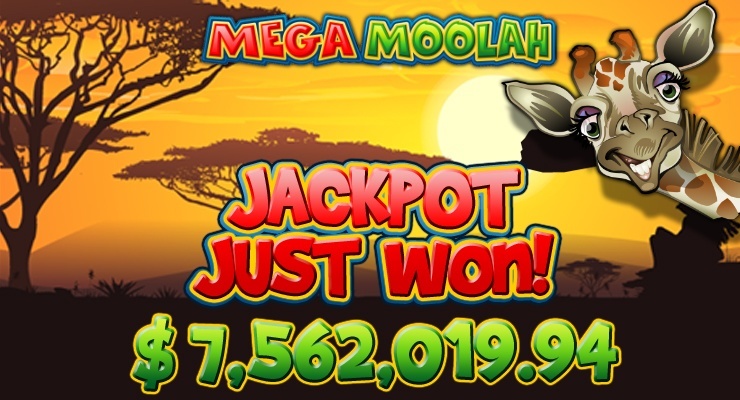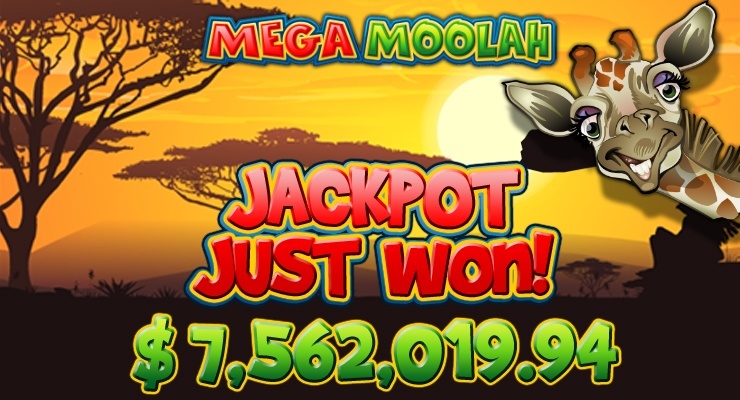 The world of online slot machines is a myriad of seemingly never ending reels, bonuses and jackpots; but which games top the list as the community's favorite? Over the years a variety of high profile slots have captured the imagination of the hungry spinner, but only a few have really stood the test of time.
Of course, no slot machine, online or live, really dies, but very few manage to remain top of the pops for a consistent period of time; therefore, the ones that do, really are something special.
In the rest of this rundown we've picked out some of the leading online slot games in the world and outlined exactly why they impress the masses time and time again.
Mega Moolah Virtual Slot Machine
When it comes to jackpots, few online casino slot games can rival Mega Moolah. Developed by Microgaming and release in 2008, the progressive jackpot slot regularly boasts prizes in excess of $1 million. In fact, over the last few years the game has created more online casino millionaires than virtually any other game.
According to the stats, Mega Moolah dispenses a significant payout every 12 weeks and the largest win in recent times is more than $8 million. Although this virtual online slot lacks some of the fancy features its younger peers offer, the amount of money up for grabs on a daily basis is something that gets every serious player's pulse racing.
The Dark Knight Rises Slot
Based on the popular Hollywood movie, this online slot tops the pile when it comes to interactive features and bonuses. Another Microgaming product, the most impressive feature, and the reason thousands of people ante-up in this game every day is its wild options.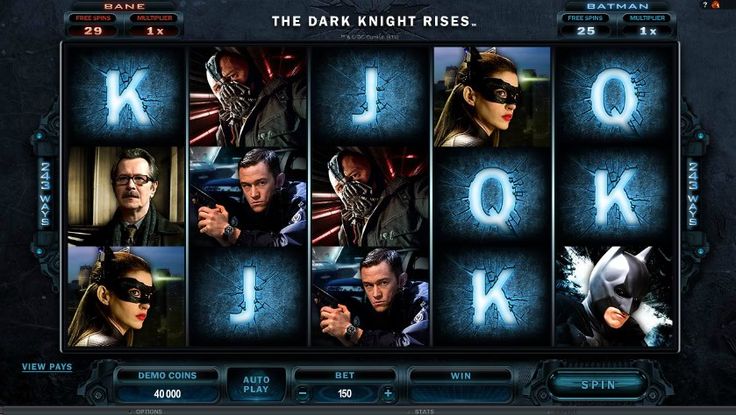 From Wild Blasts (the player chooses a high symbol to become a wild), to Heat Seeking Wilds (wilds can be split to create six-of-a-kind payouts) and Super Stacked Wilds (enhanced Wilds which span multiple reels at once), this game certainly bests its rivals when it comes to offering more Wild ways to win.
In addition to the Dark Knight Rises' wild side, this game is also big on dynamic symbols. Through its Symbol Scramble feature you can bank additional chances to win money by scrambling symbols at certain times.
This option basically rearranges icons on the screen into a different combination in order to increase your chances of winning; something that will improve your overall EV and bankroll.
The Avengers Slot Game
In the online slots world, bonuses are big business and there are few games that have the ability to match the Avengers. An offshoot of the popular comic book and movie series, this spinning sensation fuses theme structure to create a multifaceted bonus system.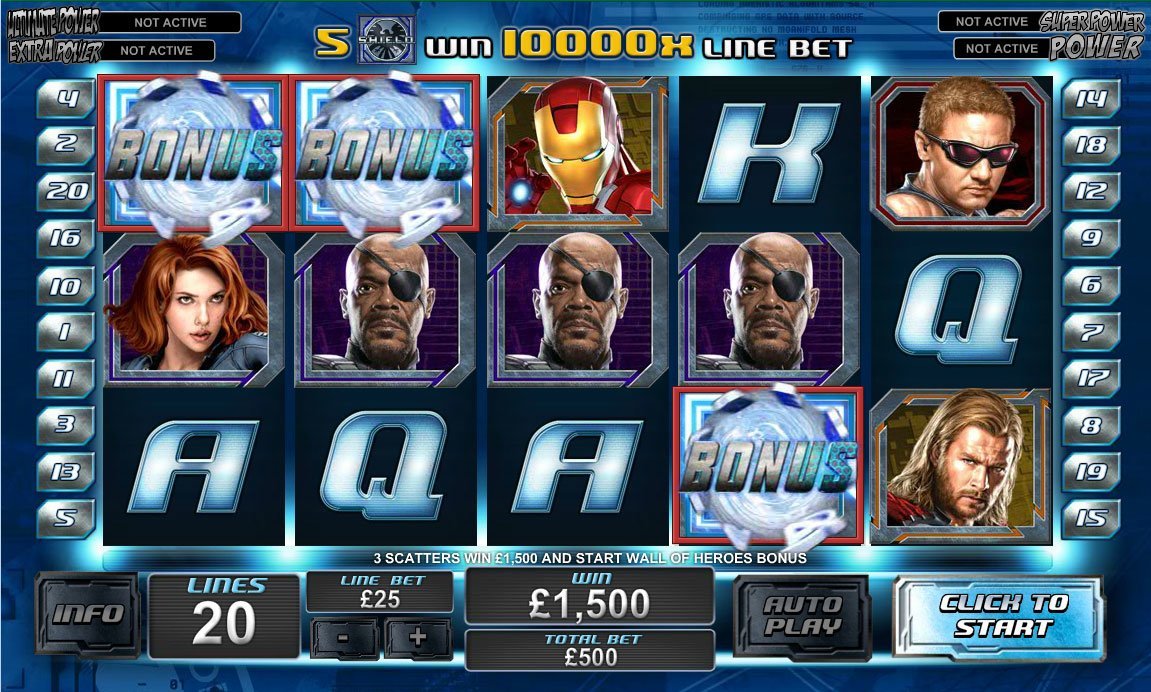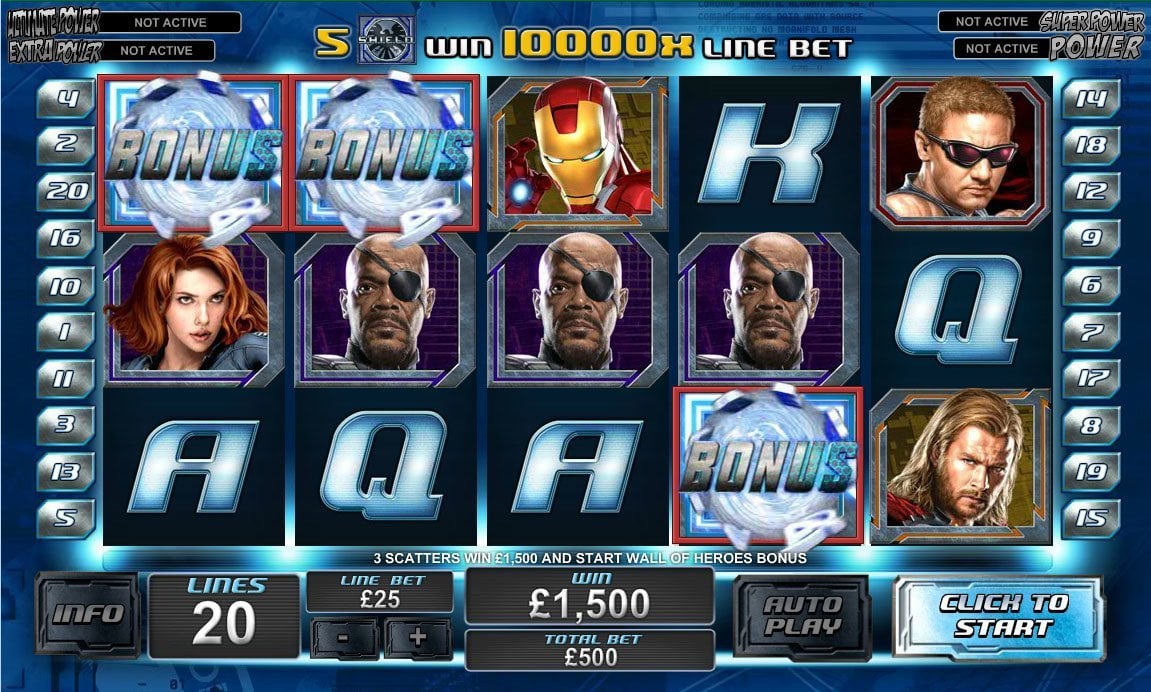 Naturally, more is more when it comes to money making options in the virtual slots world and The Avengers has embraced this mantra to the fullest with the following bonus rounds:
The Hulk: Nine free spins.
Captain America: Nine free spins and multipliers ranging from 2x to 5x.
Iron Man: Nine free spins + multiplier starts at 1x and going up by one after three free spins to a maximum of 3x.
Thor: Nine free spins + random symbols turning into extra wilds.
Honorable Mentions
Another important feature to take note of in the online slots world is aesthetics and styling. Although taste is a personal thing, there are some undeniably attractive games out there. Of course, you may disagree with our assessment of beauty, but we think the following options are the most attractive online slots in the industry: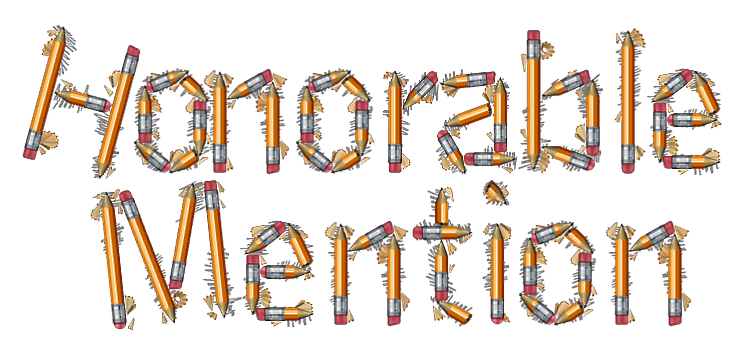 Iron Man: It's one of the biggest movie franchises in the world as well as the coolest and there's no doubt Playtech has managed to inject this into its series of games. Tony Stark, embedded video clips and swirling symbols all make this one of the best looking slots in the business.
Gonzo's Quest: One of the lesser known online slots but equally one of the more attractive, this game breaks borders quite literally. Instead of packing everything into rigid lines and boxes, Gonzo's Quest is a free flowing game where blocks move of their own according. Not only that, but the Tetris like theme means you can continue winning after you've spun in a win.
Game of Thrones: There's something about tales of legendary heroes and slot machines that just seems to work, and in recent years the Game of Thrones slot has stood out a shining example of the genre. Featuring all the familiar sights and sounds from the Game of Thrones, this game looks like a natural extension of the mythical show. One of the nicest things is the title in the music and embedded video clips. All these features add up to one of the best looking slots in the business.
The Best Online Slots
Choosing your favorite online slots game isn't easy, but we hope the options outlined in this article have given you some inspiration. Encompassing games with the best bonuses, biggest prizes and fanciest designs, our selections should give you everything you need to enjoy the full range of emotions in the online casino world.