The World's Biggest Gamblers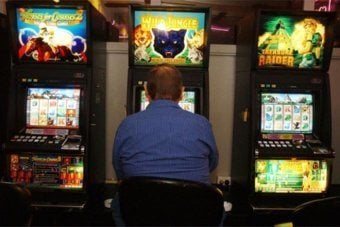 The USA has Las Vegas, the Kentucky Derby, and – if you live in the right state – legalized online poker.
Meanwhile, Macau is vying for the crown of 'world's biggest gambling mecca' and Australia is coming to terms with being the world HQ for pokie machines (slots).
And who can forget Spain's lottery, the UK's high street bookmakers, or Singapore's love of….well, anything that can be bet on.
So, who are the real big gamblers of the globe? Let's take a look at some of the league-toppers.
Australia
Population:  23 million
Games: Pokies, Horseracing
Despite its vast size, only 23 million people populate the gargantuan Australian continent. But despite the relatively low population for such a large country, there's a huge number of pokie machines (slots) in bars, clubs and casinos.
Australia is the pokies capital of the world with over 200,000 machines.  New South Wales has more pokies per capita than anywhere in the world outside Nevada, and in a state of just 7.4 million people, that's pretty insane.
In a report published in 2014, Australians were found to have spent AUD16.3 billion on gambling over the previous year. Of that, AUD9.8 billion was spent on pokies alone.
Meanwhile, a 2011 report by The Economist found that Aussies lost more per capita ($1,300) than anyone else, compared to just $400 for British gamblers. Fast-forward to this year, and a report by H2 Gambling Capital put Aussie bets at $1,600 per person.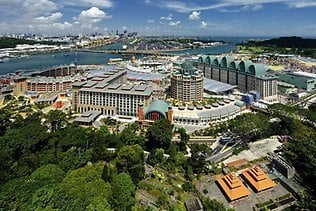 Singapore
Population:  5.3 million
Games: Casino (punto banco, roulette)
You might not think of Singapore as a hub of sordid gambling mayhem, but that's exactly what they are if reports are to be believed.
Let's take that Economist report again. While Aussie pokie slammers took the country's per capita losses to $1,300, Singaporeans weren't far behind on almost $1,200 per head.
Singapore overtook Australians last year before the Aussies retook top spot in this year's report by H2 Gambling Capital.
So, what causes Singapore's love of gambling – and losing, apparently? Well, the country is home to several mega casino-resorts. Where the country once had no casinos at all, it now boasts the Resorts World Sentosa and Marina Bay Sands, with around $6 billion in revenue generated every year.
With the exclusivity deal for the Marina and Sentosa casinos due to end in 2017, we could expect even more gambling establishments to open in the next few years. And when you consider how keen Asian countries are to get in on the gambling boom that's hit Macau in recent years, that could prove to be a big boom indeed.

USA
Population:  318 million
Games: Poker, casinos, sportsbetting, horseracing, lottery
Americans lost $119 billion on gambling in 2013, according to our friends H2 Gambling Capital. Las Vegas still (just about) leads the world in legalized gambling and despite the recession revenue in Sin City remains high.
Most states have some form of legal lottery and/or tribal casinos, with California, Connecticut and Florida among those who have very lucrative, legal poker rooms.
In 2015, Nevada, Delaware and New Jersey currently have their own legal online gambling sites available to residents, despite attempts by casino mogul Sheldon Adelson to have all online betting across the US banned outright.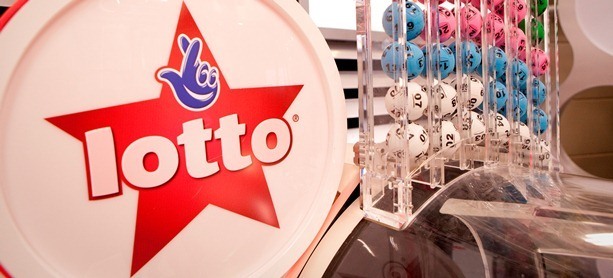 UK
Population:  60 million
Games: Sportsbetting, lottery, bingo, horseracing, casino
The UK has something of a pioneering attitude in Europe towards online gambling. It allows full Internet gambling to residents, including casinos, sportsbetting and bingo sites. According to the Gambling Compliance Research Services (GCRS), the UK online gambling industry will be worth around £2.8 billion by the end of this year and £3.2 billion in 2016.
Meanwhile, high street bookmakers – an ever-present for decades – now offer controversial 'FOBTs' (Fixed Odds Betting Terminals) to customers, with blackjack, roulette or video slots available straight off the street without any kind of casino membership.
However, compared to Australia, the Brits lose much less per capita on gambling, around $400. The gambling figures are perhaps a surprise when you consider that tax on gambling in the UK (for consumers, at least) was scrapped 10 year ago.
The National Lottery – introduced in 1994 – continues to be popular, as does the Europe-wide EuroMillions draw. In the year ending March 2015, operator Camelot said, £7.2 million worth of tickets were sold, with over half that (£4 million) dished out in winnings.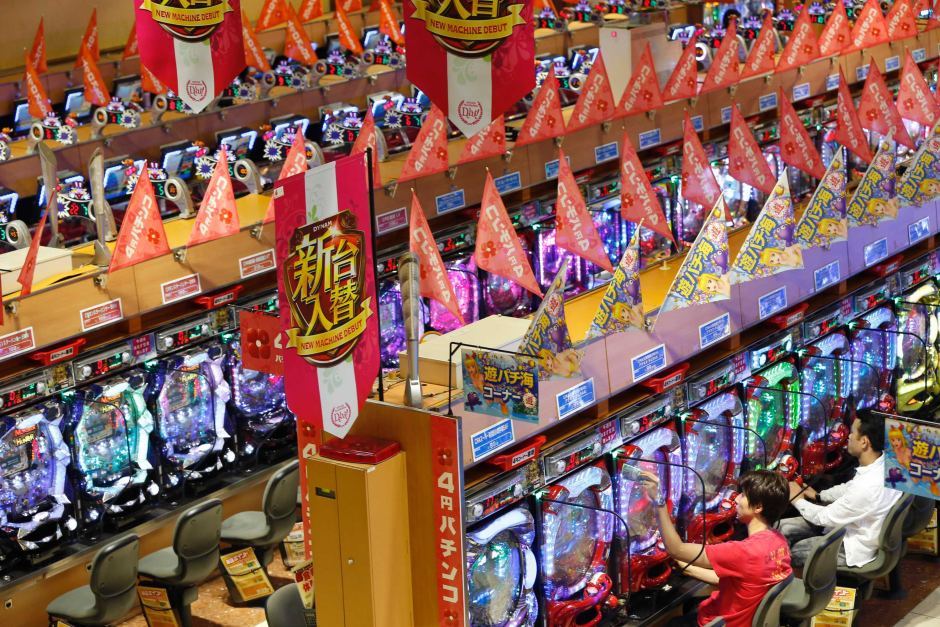 Japan
Population:  127 million
Games: Pachinko, horseracing, sportsbetting, lottery
The Japanese lost $31 billion through gambling in 2013, according to H2 Gambling Capital's report; that's a staggering amount for a country that is only just now starting to legalize casinos.
State lotteries – or Takarakuji – award millions of Yen in prizes, with top prizes of around 100 million Yen ($830,000) up for grabs.
Elsewhere, gamblers can bet on certain sports, including horseracing, speedway and bikes. Bookmakers are situated around sports tracks in the major cities.
However, it's Pachinko that perhaps encapsulates Japanese gambling so perfectly. A cross between a pinball machine and a slot machine, the game evades most anti-gambling laws on historical and cultural grounds.
Players don't win physical cash, rather gold tokens which can be exchanged for money later on. It's estimated that the Pachinko industry is worth billions of dollars in Japan.