The State of Student Gambling in the UK
As the controversy over fixed-odds betting machines takes center stage in the UK, so too has a recent report regarding the gambling habits of the nation's university students.
A recent study by the Gambling Commission revealed that 2 out of every 3 undergraduates, or about 1.2 million total, have gambled recently.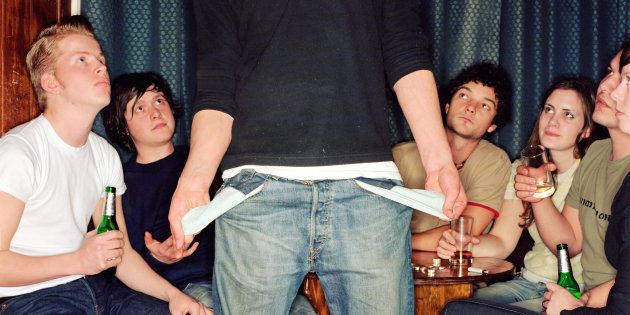 Given its ease of access and that the average student needs to come up with an additional £250 every month, gambling for extra income can seem like an appealing proposition.
Unfortunately, that proposition may be contributing more to the country's nearly 600,000 problem gamblers than it is to tuition.
How Many UK Students Gamble
The GC surveyed 1,000 undergraduates, chosen in an attempt to have accurate representation in regards to gender and course year. The survey was conducted online in August and about two-thirds of interviewees said they had gambled in the past month.
Perhaps more alarming were the incidences of those that said gambling had had some sort of negative impact on their life.
Of the respondents, 4% said they are in debt because of gambling and 1 in 4 said their gambling debt is in excess of £10,000.
Another 40% of students said gambling at one point or another made them feel guilty. Many of these presumably belonged to the 1 in 8 that said they missed class because they were gambling instead.
How We Got Here
With 16-18 being the minimum ages for most forms of gambling in the UK, gambling is very much part of the nation's recreational fabric at nearly all ages. At university, it's not uncommon for gaming operators like Gala Bingo to set up stalls at campus events. Games like FOBTs (which have taken an estimated £13.8bn from gamblers last year) offer the opportunity for extremely fast turnovers, making them understandably alluring to cash-strapped uni students.

Similarly, students with a boatload of new scholarship money and zero budget skills can fall prey to the ease at which gambling can be done from their laptop or phone.
Several students that recently spoke to The Guardian told stories of betting away their scholarship, skipping class, or even quitting their studies all together in part because of a gambling habit.
Online casinos running promotions that allow students to bet on their final degree classification presumably aren't helping matters.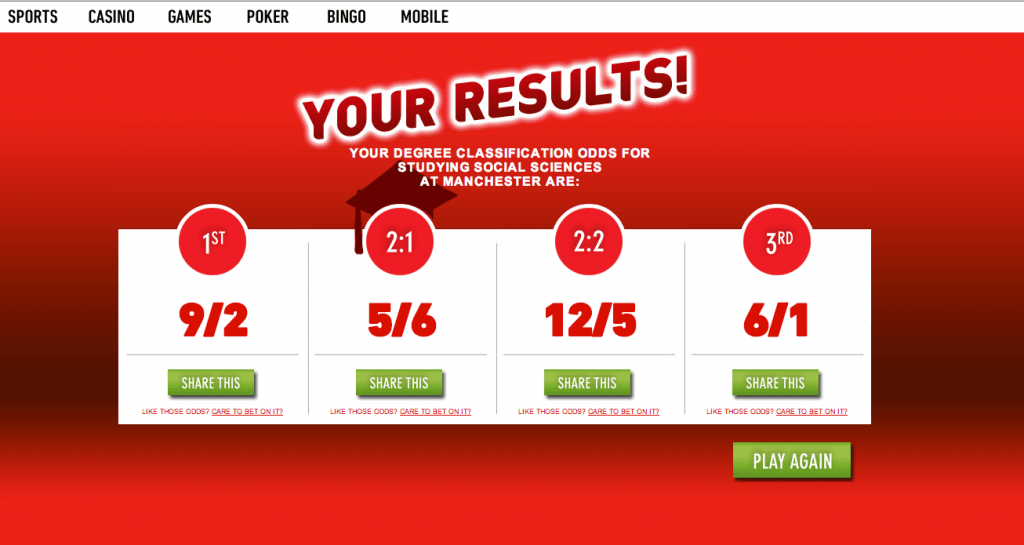 Given this, the crippling debt (84% of student respondents in a recent Save the Student survey say they worry about making ends meet), and a recent spike in gambling ads, it's seemingly been a perfect (or imperfect) storm causing so many more uni students to take up gambling as a means to an end.
Ways Students Can Gamble Safely
In an effort to see these numbers decline, the Gambling Commission has created a list of safer gambling tips for students.
The Commission has also called upon universities themselves to encourage the following of gambling best practices. Gambling Commission Executive Director for Research, Tim Miller, says that he hopes these tips serve as part of an effort to "encourage universities to provide the same level of information and support about the risks from gambling as they do for drugs, alcohol and safe sex."
Time Management Tools
The GC suggests that players regularly check their account page to see how much time they've spent gambling, on what games, and how much they've been wagering (online casinos are required to track this information).
Many online casinos even have an option to have an on-screen pop-up regularly, reminding the player about how long they've been at it.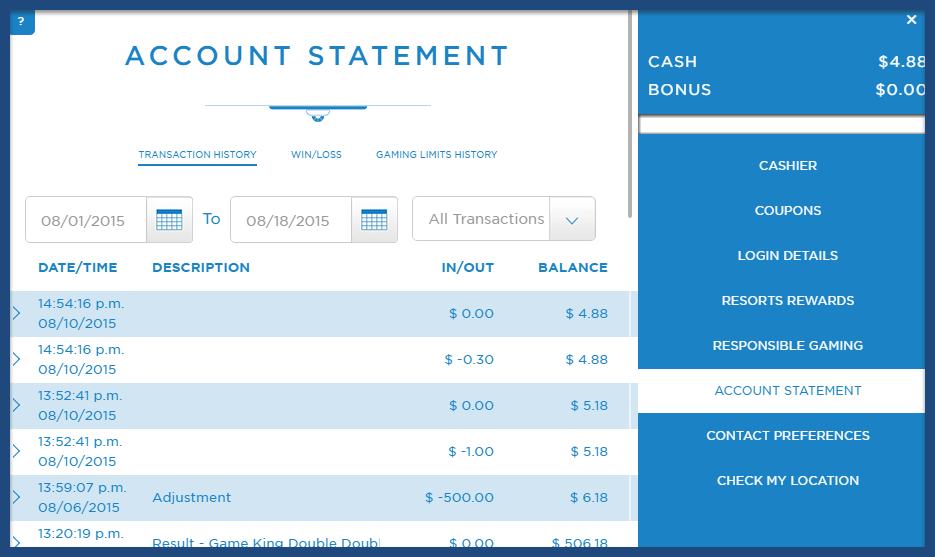 Setting Betting Limits
Similarly, the GC suggests that players set a deposit limit based around how much they are willing to lose. This is a feature at most online casinos.
Players can also opt into self-exclusion at land and online casinos, effectively barring themselves from playing there for a designated amount of time.
Research
Many of the other tips revolve simply around being a smarter consumer.
The GC states that only 20% of gamblers read a site's terms and conditions before signing up, meaning many are often surprised by the true conditions of the special promotions that lure many players in (such as needing to wager 60x the welcome bonus amount before being able to withdraw).
One way to follow the GC's advice is to research bonus offers at reputable sites where you can find all the information you need to make an informed decision.
They also suggest looking to see that a casino site carries a license from the Gambling Commission and that they describe exactly how their customers' money and information is being protected.
Getting Help
For those that feel like they have or may have developed a problem gambling habit, there are many free resources available that students (and everyone else) can seek help from.
Organisations like GamCare and BeGambleAware offer live chat and phone services most hours of the day, as well as self-assessments and other information about problem gambling.