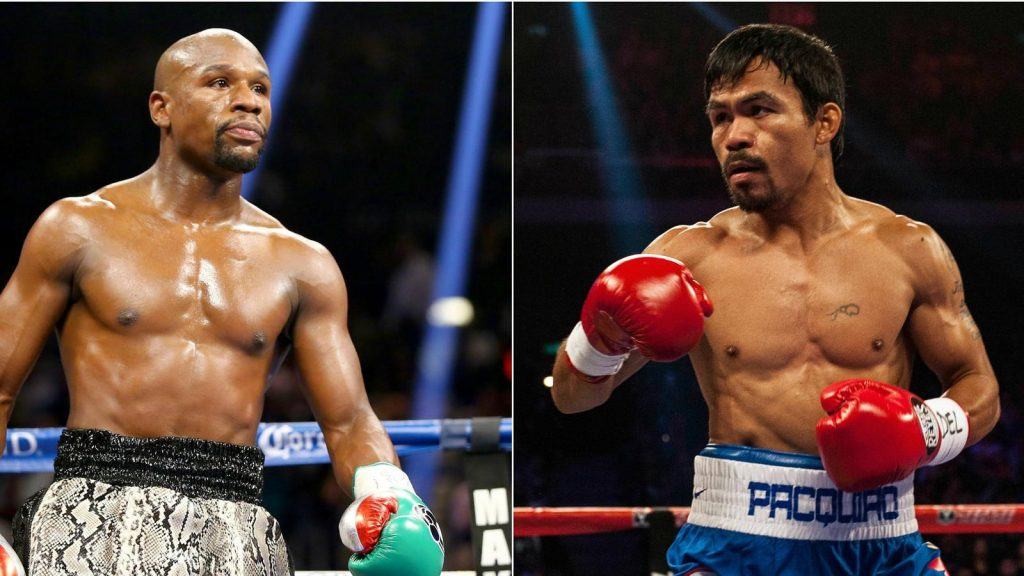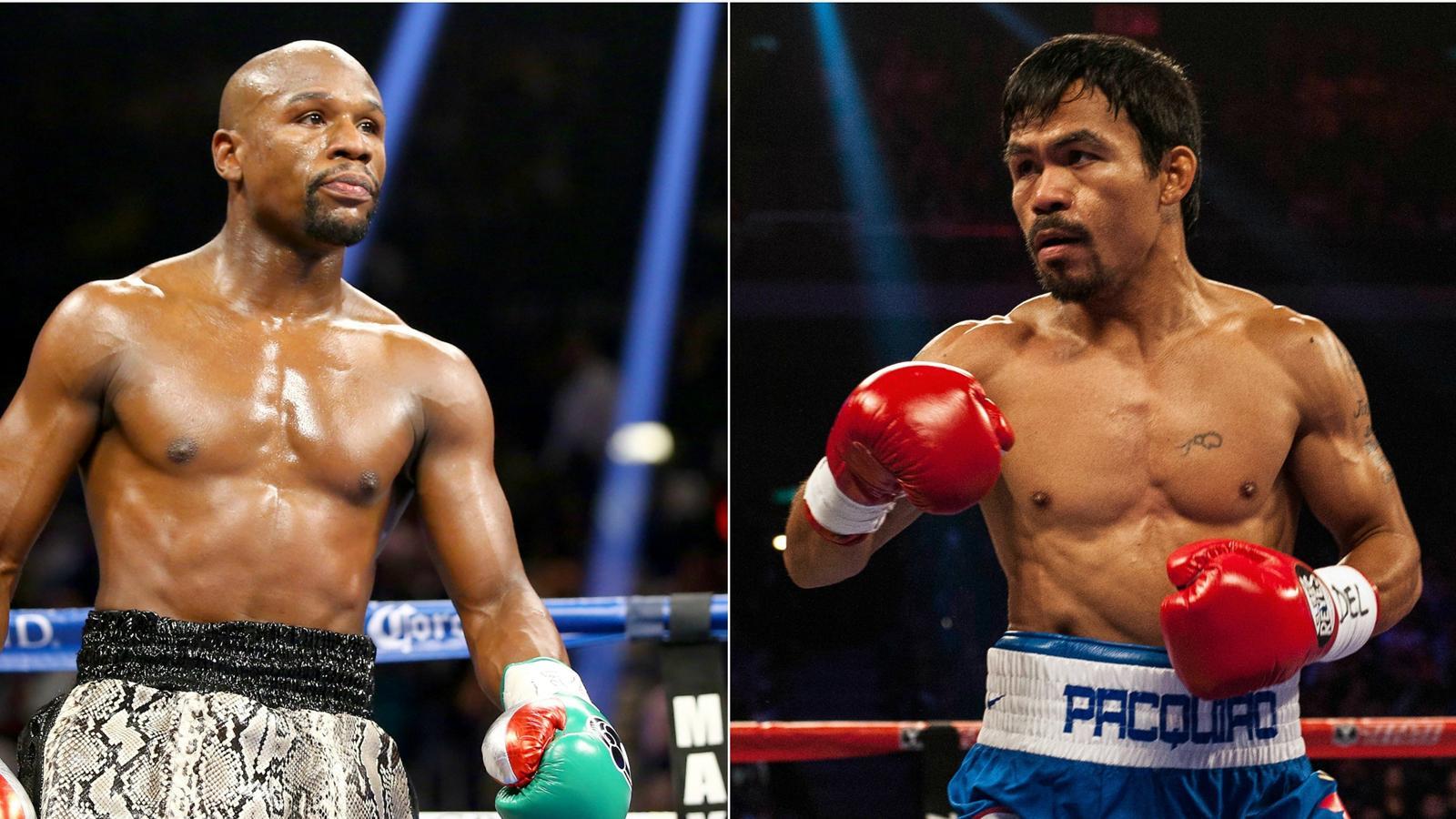 Roy Mayweather, father of Floyd Mayweather, perhaps the greatest boxer of his generation, has described boxing as a 'gambler's game' and that Floyd 'shouldn't be gambling too much."
But after Saturday's fight, taking place at Las Vegas's MGM Grand in what has been described as 'the Fight of the Century', will it be the gamblers smiling?
Although many accept the fight should have taken place years ago, it's finally arrived and the anticipation is electric.
Let's take a look at the various stats and try to work out who will prevail between the unbeaten American boxer, now 38 years old and boasting a 47-0 record, and Manny Pacquiao, the born-again Christian in search of redemption.
The Richest Fight In History
Mayweather vs Pacquiao takes place this Saturday, May 2, with titles and reputations on the line: Pacquiao's single WBO welterweight belt, plus Mayweather's WBC and WBA welterweight ones, as well as his WBC light-middleweight title. No wonder ringside tickets are being flogged for $140,000 a pop.
In what is being dubbed "the richest fight in history", the purse generated is expected to be in the region of $250 million. Compare that to the previous big money -spinner – Mayweather's fight against Saul Alvarez two years, which made around half that, and you have an idea of the cash involved.
And that's not even taking into account the astonishing pay-per-view revenue (around $400 million); someone, somewhere (not including the fighters themselves, who should pocket a few hundred mill each), is going to get very rich indeed.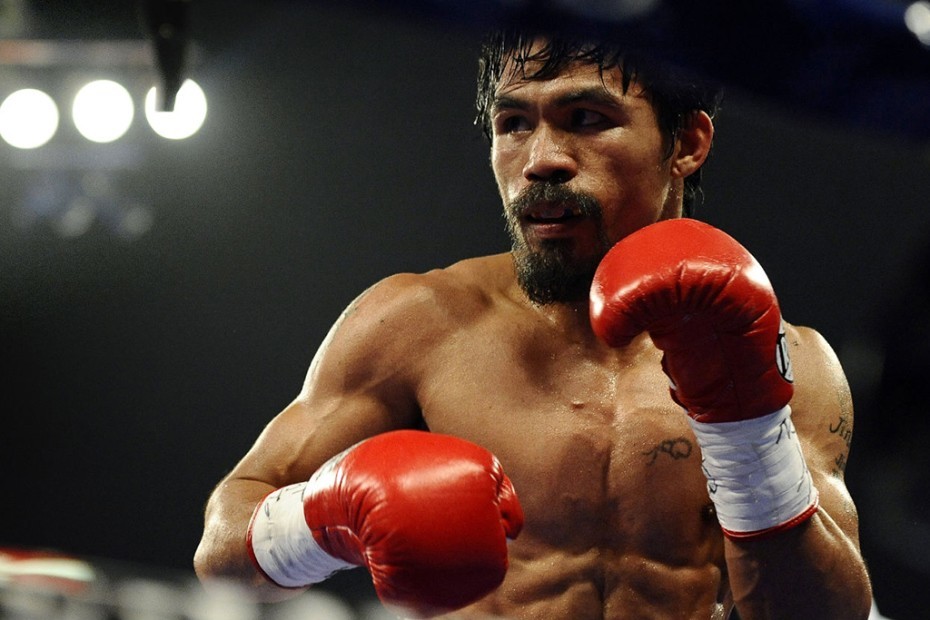 Will Age Have Improved The Fighters?
So, why is the fight generating such a buzz? Despite being at the age when most men are considering settling down to have kids and wondering where on earth that beer belly appeared from, Mayweather and Pacquiao are still (just) at the top of their game.
The 38-year-old American and the 36-year-old Filipino are considered to be two of the best boxers of their generation. Mayweather has never lost; Pacquiao has five losses among his 64-bout career to date.
Despite slowing down a little over the past couple of years, Mayweather still has it where it counts. In fact, it's been reported he's gone back to basics, chopping 700lb tree trunks, in order to develop something a bit special for Saturday night.
In comparison, Pacquiao was knocked out by Juan Manual Marquez in 2012 with a sucker right hand delivery. It was the first time the 39-year-old had defeated the Filipino fighter in four attempts.
Perhaps one reason the fight has generated so much buzz is that, for their own individual reasons, both fighters have significant weaknesses: Mayweather for his stamina and Pacquiao for having suffered the big knockouts.
But for sure, on Saturday night Mayweather has a better chance of maintaining his legendary defence rather than Pacquiao's knockout blows saving him in his hour of need.
Mayweather vs. Pacquiao: The Head-to-Heads

Age:   Mayweather 38;  Pacquiao 36
Current Titles: Mayweather WBC, WBA welterweight, WBC light-middleweight; Pacquiao WBO welterweight
Height:  Mayweather 5ft 8in;  Pacquiao  5ft 6in
Record: Mayweather 47-0 (26 KOs);  Pacquiao 64-5 (38 Kos, 2 draws)
Style: Mayweather – Orthodox; Pacquiao – Southpaw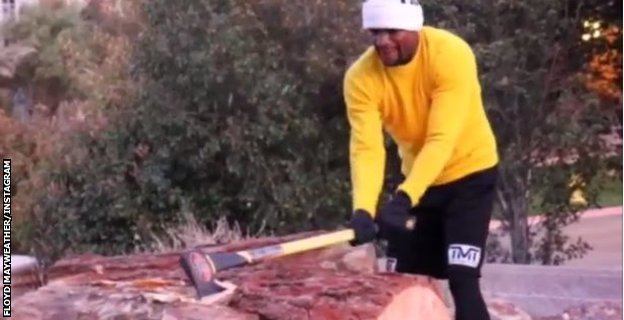 Assessing the Odds
So, where can each man prevail? Shane Mosley said on the BBC this week:
"Mayweather is going to be able to do all kinds of things and I just can't see how Pacquiao is going to be able to hit him.
"I believe Mayweather is just going to be the better fighter all round. Mayweather could knock Pacquiao out."
The tipsters say Mayweather on points, and there's certainly reason to think it will go the distance. Mayweather's last five fights went the distance, and eight of Pacquiao's last nine went the distance too.
In fact, Mayweather to win at all is a rather unappetising 8/15, with Manny at 2/1. Mayweather to win on points isn't much better, a 4/6 best shot, with Pacquiao 5/1 to edge it on a decision.
So, with our bulging wallets firmly in our pockets, we'll go with that – a sneaky couple of points on the 5/1 (6.00) for Pacquiao to cement his place in history and claim the lot.