What Are The Real Odds of Oprah Actually Becoming President?
It's crazy that this isn't even considered crazy anymore – Oprah as US President.
In a time when a television star with zero prior political experience has been elected to run one of the world's superpowers, the buzz another TV celeb is generating about that same political office now seems like a very real thing.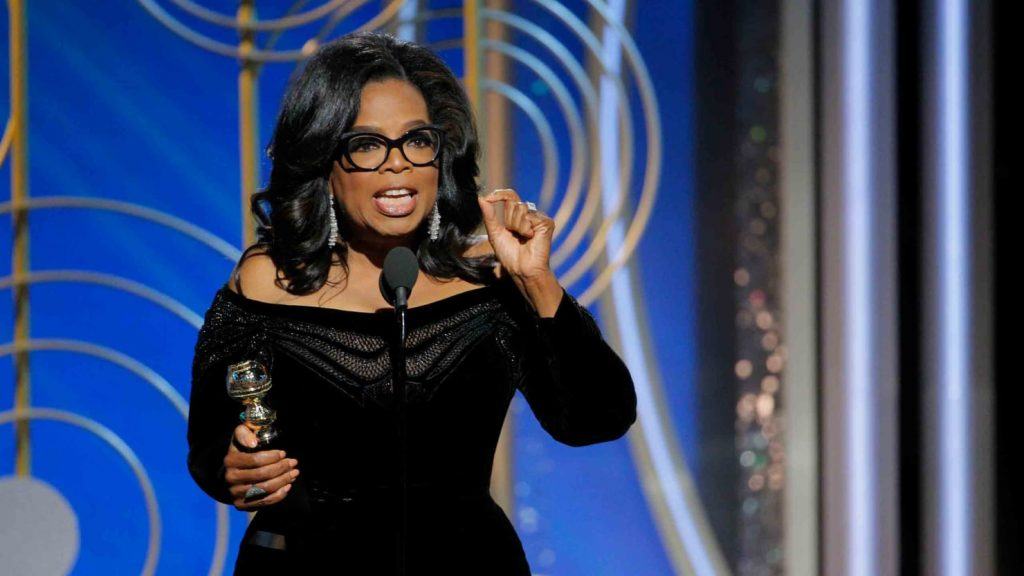 Following her rousing acceptance speech at the 2018 Golden Globes, rumblings grew into roars about the possibility of Oprah Winfrey running for President of the United States in 2020.
In the days that followed, everyone from Colbert to Saturday Night Live to President Trump himself had their take on the media tycoon and philanthropist's possible presidential candidacy.
Online sportsbooks reacted quickly, updating their odds of Oprah becoming the next POTUS: 8/1 at Skybet (second to only Trump) and 9/1 (tied for third best) at William Hill. Odds on simply whether Oprah will run (yes: +130) or not (no: -160).
Just like with actual sports, sportsbooks move their odds based on public perception and what they think will help generate more bets across all available options, not necessarily what they think will happen.
Although,the fact that these odds are rather short suggests that there is something to the possibility that Oprah might not only run in 2020, but potentially even win.
The Rise of Political Gambling
This of course isn't the first political matter to entice gamblers. There's evidence of action being placed on possible papal successors as early as the 1500s, and the biography of British statesman Charles James Fox reveals that betting on political occurrences in the late 1700s was not uncommon. And in 1964, William Hill offered odds for the General Election for the first time.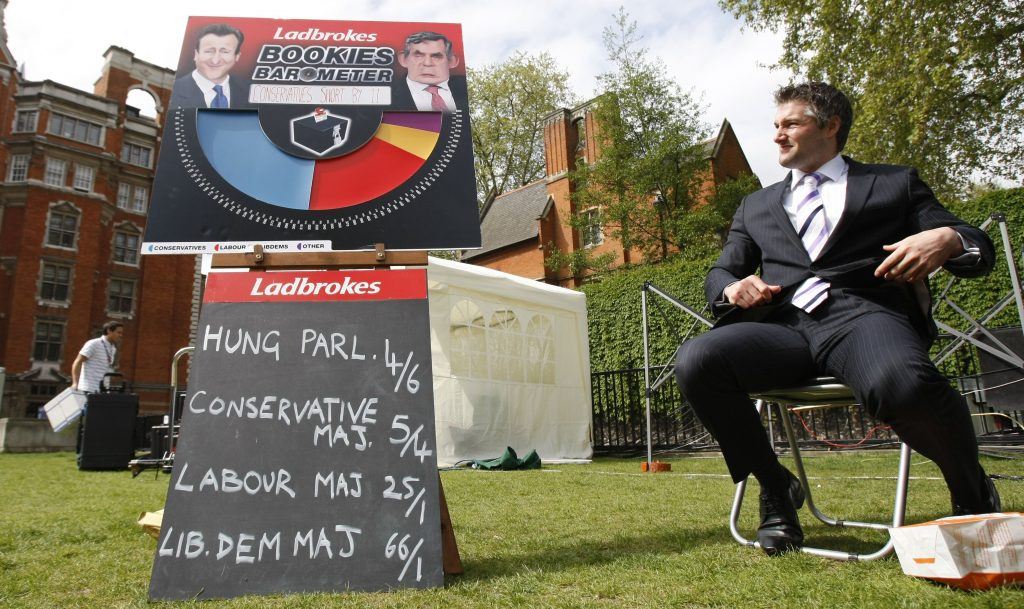 But modern political betting can be tied to the rise of Iowa Electronic Markets (IEM), a real money prediction market that allowed the ability to buy and sell contracts tied to the outcome of the 1988 U.S. Presidential election.
After the advent of the internet, soon came online betting and sites devoted to the coverage of political betting odds and outcomes (such as the aptly named PoliticalBetting.com) have been around as early as 2004.
Since then, political betting has seen a steady surge in popularity. Bookmakers called 2016's EU referendum the 'busiest political event in history', besting the €40 million wagered ahead of the 2012 U.S. Presidential Election.
That was the case at least until the 2016 U.S. POTUS election, which became the most wagered-upon political event in history (surpassing even Brexit) after nearly $250 million was bet on the race between Donald and Hillary.
It's important to note that that's only taking into account bets from the UK, as betting is currently legal in only a handful of U.S. states.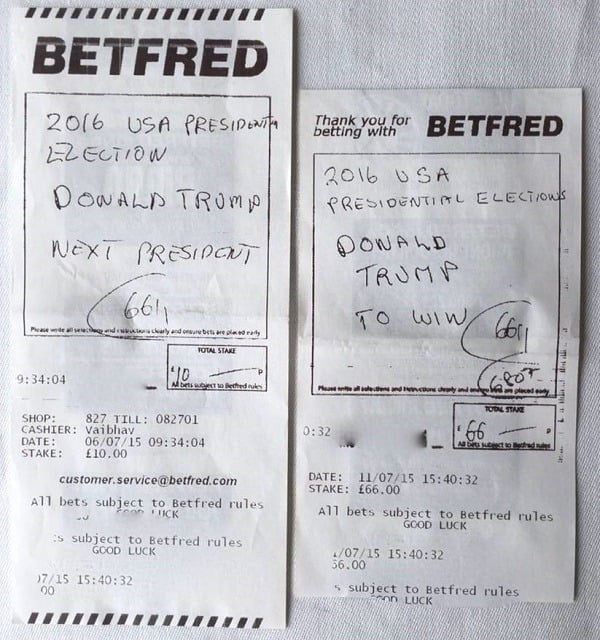 Trump's upset win hit some sportsbooks particularly hard: Irish bookmakers Paddy Power accidentally paid out $1 million to Clinton bettors before the election took place because they thought he had no shot.
But despite some of the big payouts the books had to make – such as a $1.5 million payout to real estate tycoon Vincent Tchenguiz – sportsbooks haven't shied away from continuing to offer political odds for everything from the next leader of the UK's major political parties, a potential Donald Trump impeachment or conviction, and of course the next U.S. Presidential Election.
An Old Trend Amplified
Obviously given who currently sits in the Oval Office, Oprah would be following a trend of celebrities entering high-level politics as opposed to creating one.
In fact, to call it a 'trend', would be to ignore history, at least in the United States: it was just 15 years ago that actor and bodybuilder Arnold Schwarzenegger was elected governor of California. In that same timeframe, Minnesota has seen a former professional wrestler (Jesse Ventura) and SNL cast member (Al Franken) serve as governor and senator.
Not two decades prior to that, a former TV and film star by the name of Ronald Reagan was elected President of the United States. Clint Eastwood, Alan Autry, and Sonny Bono also made successful transitions from the screen to political office at the mayoral and district levels.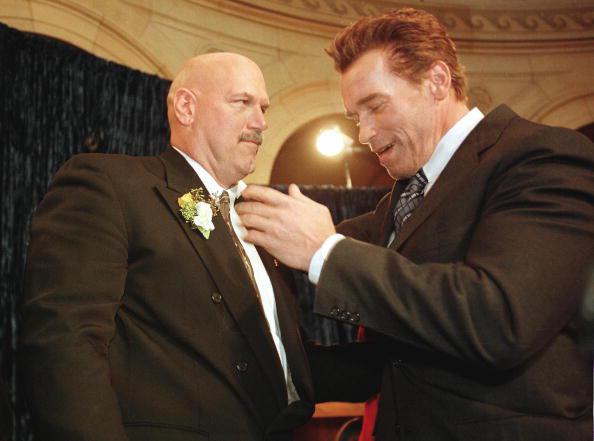 This phenomenon of celebrities running for office is far from an American-exclusive one, however you'll have to search hard to find one that has been elected to lead an entire nation.
One notable exception is Joseph Estrada, the star of over 100 movies that went on to serve as President of the Philippines from 1998-2001 before being impeached and thrown out of office.
In recent years, Thailand, India, and Sri Lanka have also seem former actors make it into high ranking political office.
The difference between most of these stars and Trump, Oprah, and other celebrities rumored to potentially run in the upcoming 2020 election cycle (like Dwayne Johnson, Kanye West, and Mark Cuban), is that they incrementally worked their way up the political ladder.
But that was then, and it's clear today that prior political experience has been moved from 'Mandatory Requirements' to 'Preferred Qualifications' on the POTUS job description. Any future race now truly seems to be anybody's.
Oprah's True Odds of Becoming President
Lost in all this excitement is the fact that the media maven herself has said very little about whether or not she is actually planning to run. And what she has said is contradictory at best:
A few months after Trump took office, Winfrey said in an interview on Bloomberg Television, "I never considered [running for POTUS] even a possibility. I thought, 'Oh, gee, I don't have the experience, I don't know enough.' And now I'm thinking, 'Oh.'"
However, she circled back later in the interview to say about the prospect, "No, that won't be happening. But – I mean I did used to think that you had to know so much more than I thought you have to know."
Two months prior to that, she more explicitly said in an interview with Stephen Colbert that she will "never" run for political office.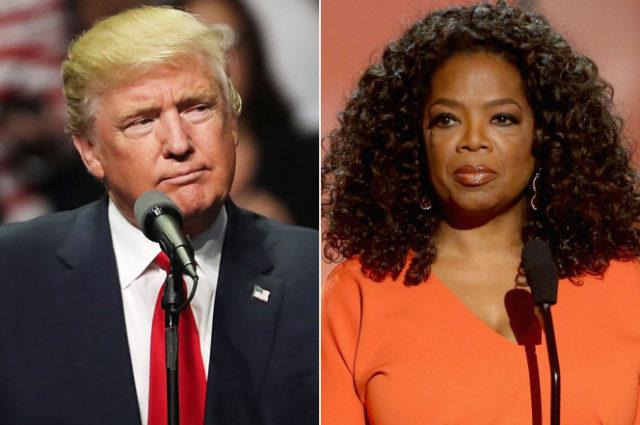 That hasn't stopped polling companies from trying to predict Winfrey's chances in a hypothetical 2020 election against Donald Trump.
Last week, Rasmussen Reports ran a telephone and online survey of 1,000 likely voters revealing that in a heads up race, 48% would vote in favor of Winfrey versus just 38% for Trump (14% were undecided). YouGov's poll produced similar results in the form of a slight 47%-43% margin in favor of Oprah, as did the Marist College Institute for Public Opinion (50% to 39%).
The Marist report also says that 65% of those Americans polled do not want Oprah to run or are unsure, causing program director Dr. Lee M. Miringoff to comment that, "Americans' message to Oprah is, 'We like you, we would vote for you over Trump, but we don't want you to run.'"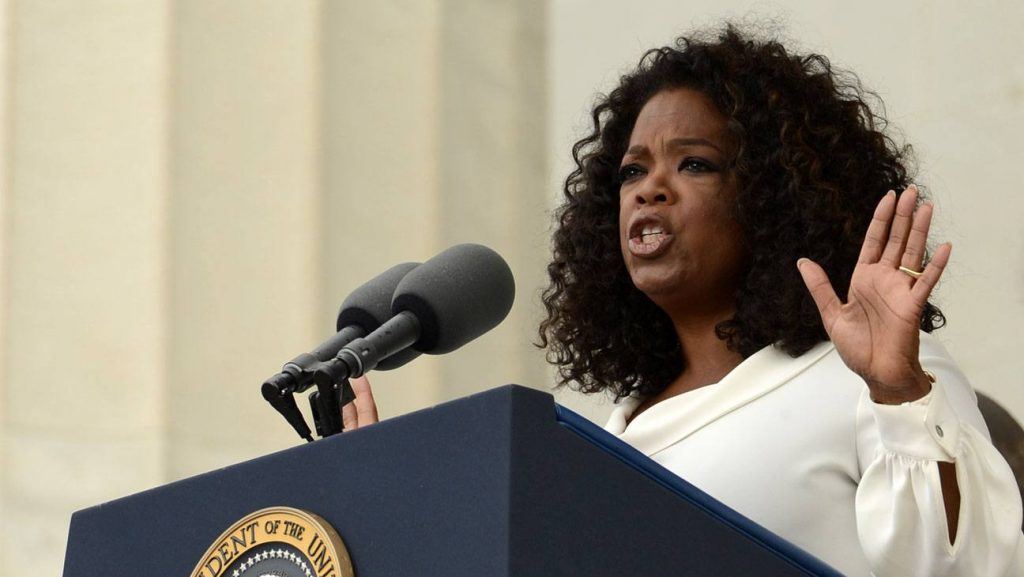 So, are the current betting odds an accurate barometer of Oprah's chances of becoming the next U.S. President, or just the sportsbooks cashing in on the #Hoperah fervor? The truth is they don't have a better idea than the rest of us.
Given those results and that she hasn't actually expressed interest in running, we think Oprah's true odds of becoming president are highly inflated.
If it were up to us, we'd list her odds around 90/1 or +6000. This would place her between others of her ilk (celebs with little to no political experience and no actual declaration of interest in the job) and many of the 'throwaway options' books like to offer for a laugh like Chelsea Clinton, Tom Brady, George Clooney, and Elon Musk (who is not constitutionally eligible to run).
Last election cycle, a surge in popularity from a relative latecomer with no political experience resulted in sportsbooks racing to lower their odds in case the unthinkable happened. And it eventually did.
So perhaps Oprah's current odds are just sportsbooks learning from the past. In regards to electing celebrities as President, only time will tell if America wants to repeat the past again.