The Qatar World Cup – How Will It Affect Gambling and Legislation?
The 2022 FIFA World Cup is still four years away but it has already become the most controversial showpiece event in sporting history. The bidding process, human rights, and scheduling has all been criticized but one aspect of the tournament remains shrouded in mystery.
How will Qatar approach the topic of gambling in an Islamic country?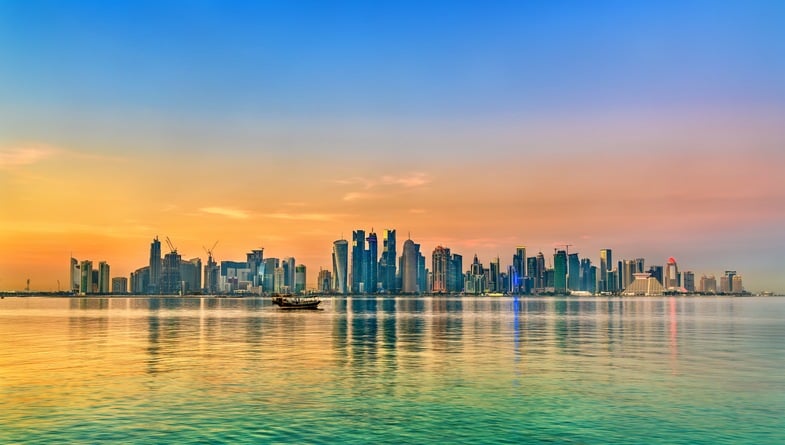 Farcical World Cup Bid Success
Qatar's successful bid for the 2022 World Cup has been clouded by scandal ever since the news was confirmed by FIFA back on December 2, 2010. It beat rival bids from Australia, Japan, South Korea, and the US.
If you missed the moment it was announced, you can catch the full presentation here:
Allegations of bribery throughout the bidding process were rife. These allegations have been denied by the Qatari government even though the 2015 FIFA corruption case proved that bribery was prevalent within the organization at the time of the bidding process.
Several FIFA members including former President Sepp Blatter have since been removed from their positions due to this investigation.
Further controversies surrounded Qatar's human rights record, extreme climate during the traditional northern hemisphere summer months, strict alcohol laws, social attitudes towards the LBGT community, political hostilities towards Israel, and anti-gambling laws.
It was the last of these that could rumble on for a while yet.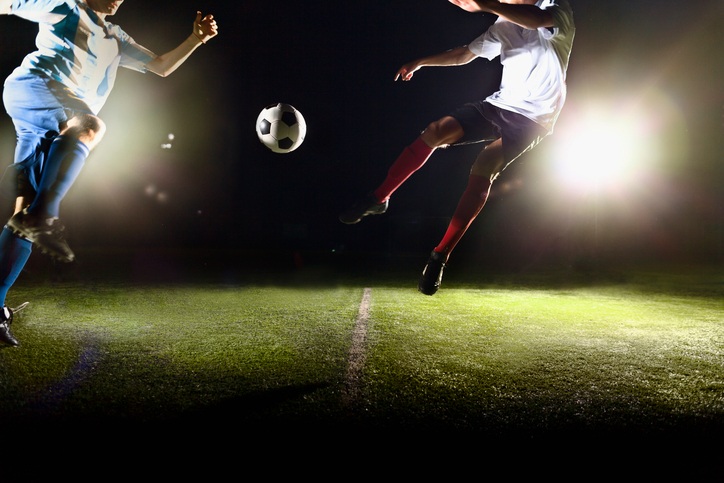 The State of Play
Gambling of all forms is banned in Qatar.
There are no betting shops, casinos, bingo halls, poker rooms, or online gambling operators within the country. It's what you would expect from an Islamic country in the Middle East.
That doesn't necessarily mean that gambling doesn't happen.
Citizens that are really keen to get involved in some gambling can do so illegally. Organized gangs and criminal syndicates operate illegal betting events where punters can bet on sports, play poker, or enjoy a cheeky game of bingo.
These illegal games are hosted in empty houses, usually of businessman that are either on holiday or away on a business trip. The criminal organizers bribe the necessary individuals to keep it on the quiet and then invite up to 25 people to take part in these events.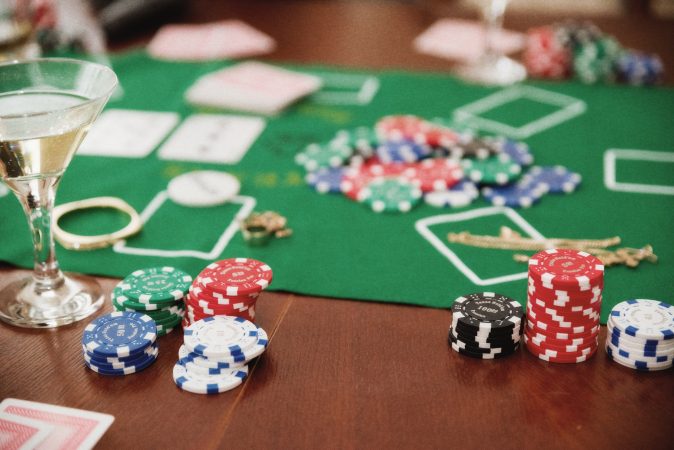 Camel Racing Controversy
Camel racing is a particularly popular activity with sports fans in Qatar. The sport can prove quite lucrative to those involved. A camel that is performing well can draw in a purchase fee worth six figures.
Due to the sport's popularity with Qatar's own citizens it means that when there is a controversial incident it is magnified. A large number of camel owners chose to use child jockeys as young as 4 years old to ride their camels in order to gain a weight advantage on their rivals.
This act was considered a breach of human rights by the international community. In 2003, a number of countries across the globe, including the US, threatened to cease trade relations with Qatar if it didn't stop using children as jockeys in camel racing. The use of child jockeys in camel racing was eventually banned in December, 2004.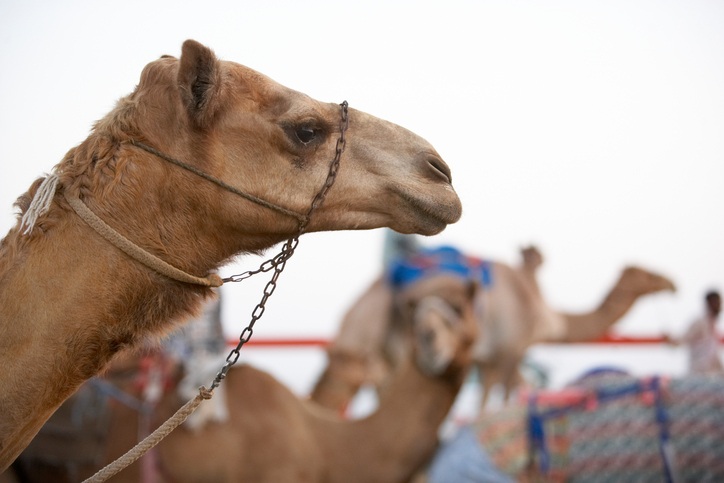 Deep-Lying Issues
The 2022 World Cup is fast approaching. FIFA has already confirmed that it will take place in the winter months of the northern hemisphere to allow for the cooler temperatures.
If FIFA is willing to make such a huge change to the global football schedule to accommodate Qatar's hosting of the event then will it let Qatar call the shots on other issues?
There are concerns that the country's policies on drinking alcohol, gambling, and homosexuality will not change – even temporarily as a result of hosting the tournament.
One key factor to remember is that FIFA essentially own the World Cup. Qatar can only host the tournament if it agrees to a number of conditions enforced by FIFA. These can include FIFA demanding changes to a country's legal system.
FIFA, and its commercial sponsors, are fully aware of how lucrative gambling can be when it comes to the World Cup. The 2018 World Cup generated €136 billion ($157 billion) in bets.
It would be a massive financial blow if Qatar's government refused to legalize betting within the country for the duration of the World Cup.
Designated gambling zones and restricted gambling operators have been suggested. No firm decision has been made so far. If history tells us one thing, it's that when it comes to money, FIFA is a hard-nosed negotiator.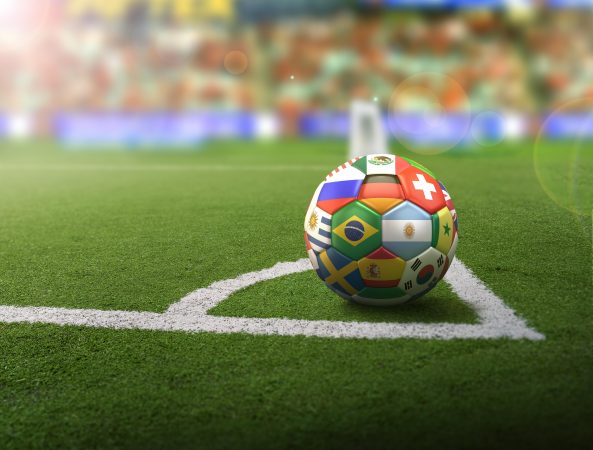 Will Change Happen?
Ultimately, FIFA holds the power on this.
It can take the World Cup away from Qatar at any moment. Dare it be said that FIFA President Gianni Infantino might even see Qatar losing its right to host the World Cup as a huge weight off his shoulders. A number of other countries such as Australia, England, Germany, and China have stated they would be willing to step in should Qatar lose the World Cup.
It seems inevitable that there are a lot of tough conversations and awkward topics to be discussed over the coming four years. Money talks. Even at the expense of religion.
Qatar is already showing it's not necessarily imposing the strictest of bans on gambling. For the sake of its image on the international stage Qatar may well see gambling during the 2022 World Cup as a necessary evil it will have to embrace if the international community is to ever embrace Qatar.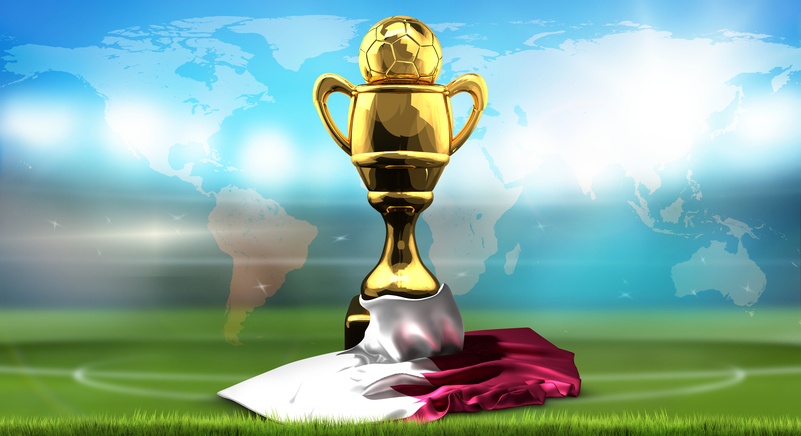 Sources:
https://en.wikipedia.org/wiki/2015_FIFA_corruption_case
https://www.nytimes.com/2004/12/30/world/middleeast/qatar-bans-use-of-children-as-jockeys-for-camels.html
https://www.lawinsport.com/topics/articles/item/qatar-2022-world-cup-laws-changes-and-legacy-benefits
https://gulfnews.com/news/gulf/qatar/gangs-run-card-gambling-dens-in-qatar-homes-1.253766 
https://smallbusiness.co.uk/inside-scoop-qatar-2533828/