The Best Vegas Music Performances of All Time
Las Vegas, as Sin City, is considered the ultimate destination for gamblers around the world, but it has far more than just casino floors to offer. Entertainment comes in all forms in Vegas, and the city has a long history of hosting some of the biggest artists in the music industry. It makes sense that a city filled with so many tourists, as well as people flush with cash and looking for a good time, offers almost every kind of entertainment, including some of the best musical performances in the world.
In fact, 65% of visitors to the city attend a show during their stay. Elvis notably became synonymous with Las Vegas, and the city continues to be filled with impersonators. Over time, the performers may have changed, but the grandeur and excitement has only grown. Here we look at the top 8 musical performances in Las Vegas of all time.
Sinatra
Often credited with making Las Vegas what it is today, Frank Sinatra was a regular at The Sands. He regularly sang in their Copa Room, and would bring other Hollywood celebrities along as well. The Rat Pack performed throughout Las Vegas with Sinatra, and his influence even led to the filming of Ocean's 11 in Sin City. Together, they brought a dashing sense of style, celebrity and vice to the dusty strip.
While he added a lot of glitz and glamour to Vegas, he was also a notorious trouble maker. When The Sands changed ownership, the new owners weren't quite so lenient with Old Blue Eye's debts in the casino, cutting off his infinite line of credit. The star threw a massive tantrum, climbing onto one of the tables and screaming. He then changed his Las Vegas haunt to Caesar's Palace, continuing his ongoing relationship with the city.
Elvis
These days, Elvis is almost synonymous with Las Vegas. With tons of impersonators and Elvis-themed hotels and wedding chapels, there are plenty of references to The King, and with good reason. His performances appealed to a new generation of Las Vegas visitors.
In 1969, he performed his first sold-out show at the International with fans all but throwing themselves at him. It was such a success that he was signed the very next day to play each February and August with a massive annual salary of $1 million. For the next seven years, Elvis ruled the strip with his dinner and midnight shows.
Even as he changed from hunky to obese and back again, he always drew a crowd of people with money to spend, even if they weren't the young hippies or rock fans of the time. More than that, he made it cool for performers to become artists in residence in Las Vegas, making for an easier schedule and more reliable lifestyle than touring.
Celine Dion
At first glance, it might seem surprising how successful Celine Dion has been in Las Vegas. Her record-breaking performances in the early 2000s and again since 2011 have brought millions of dollars into Sin City, employed literally thousands of people, and are sometimes credited with reigniting the Vegas economy following the financial crash of 2008.
So what makes her so popular? Some argue it's simply stability. Celine Dion might not be cutting-edge, but neither is Las Vegas. Instead, night in and night out, she's able to give a fun, entertaining and satisfying performance for almost two hours. You know that she will sing some surprising songs and some big hits, but mostly, you know that you'll hear "My Heart Will Go On" – just as sure as the millions will continue to go on pouring into the city.
Lady Gaga
Lady Gaga is an award winning musician who has brought her tour through Las Vegas on multiple occasions. With shows that range from the overtly sexual to those more focused on empowerment, her fans always adore her and she easily sells out packed venues. It made sense, then, that she'd be signed on to become another artist in residency, able to leave her heart on the stage every night for fans who travel from around the world to see her.
Whether you love her or hate her, it's easy to see why Las Vegas and Lady Gaga are such a great fit. They are both outrageous, larger than life and infinitely entertaining. Plus, with touring putting such a strain on Lady Gaga's physical and mental well-being, an artist in residency position might be just what she needs to continue to entertain people for years to come.
Cirque du Soleil
Does Cirque du Soleil count as a musical performance? Well, it certainly is a show that is just as centered on the music as it is on the incredible acrobatics, so why not! With some incredible sound design, these shows come to life and create stunning experiences for audiences, night after night.
In fact, Cirque du Soleil is so popular that it's available at a variety of venues. Whether you want to see Ka at the MGM Grand, Michael Jackson ONE at the Mandalay Bay or O at the Bellagio, there's an ideal performance for you.
Britney Spears
In the early 2000s, Britney Spears was one of the biggest performers in the world. But following a public meltdown, many wondered if she'd ever make a comeback. Well, she has, with Las Vegas being as good for her as she was for it.
Proving herself as one of the most bankable musical stars, her stint in Vegas had brought in $100 million by the end of 2017, and that was just the beginning. Interestingly, unlike Celine Dion, who regularly brings in an older crowd, Britney continues to lure in millennials and younger fans. Her strong social media following, particularly on Instagram, has helped to keep her relevant and attract ever bigger audiences. Plus, living in Vegas is said to be working well for her personally, as she can have a stable home life with her two sons.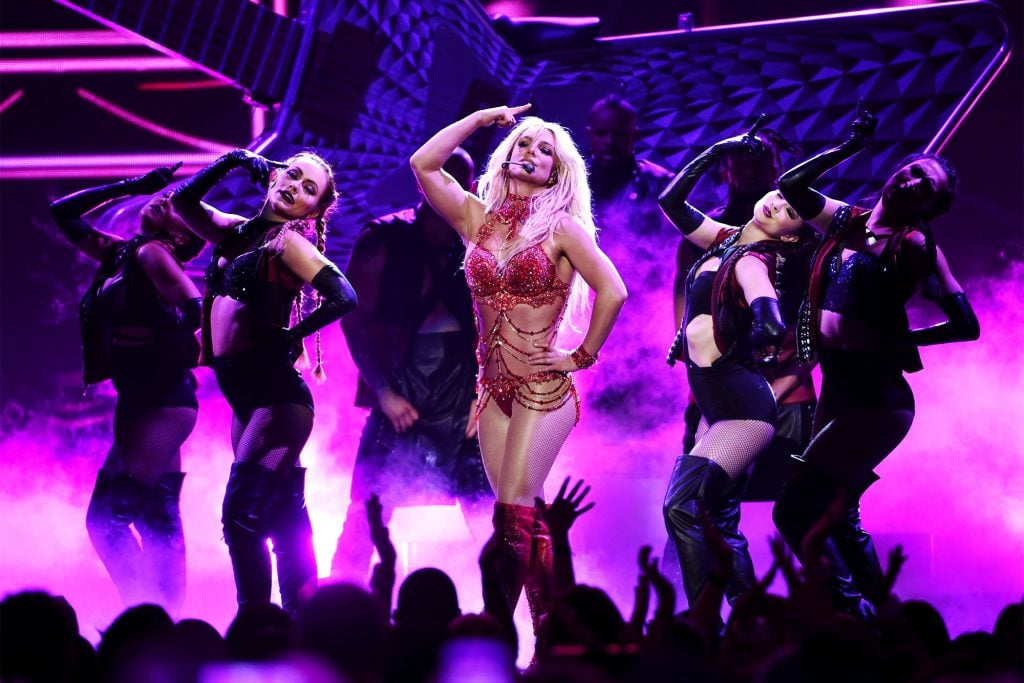 Backstreet Boys
What is this, the 90s? With Britney Spears and the Backstreet Boys doing well on the Strip, you might think that Las Vegas is stuck in the past. But fans are obviously looking for these experiences, with the Backstreet Boys residency setting a record for the fastest selling residency show in the city's modern history.
Of course, it was an easy bet that people would keep buying tickets, so the theater opened up even more seating. This led to the group performing to a record number of people, too. So whether or not you "want it that way", it's clear that Backstreet's back, alright!
Elton John
Elton John is said to have performed for over 1 million fans during his residency in Las Vegas. Performing hits including a cover of Pinball Wizard, as well as fan favorites Philadelphia Freedom, I'm still Standing and of course the show-closing Circle of Life, it's no wonder that this legendary musician has done well in Las Vegas.
Las Vegas's entertainment credentials began with the likes of Frank Sinatra, and it seems fitting that Elton John is continuing the tradition of bringing a classy kind of glitz and glamour to the desert of Nevada. With his charm, incredible musical talent and ability to appeal to older and younger fans alike, it's no wonder that Elton John and Las Vegas are good for each other.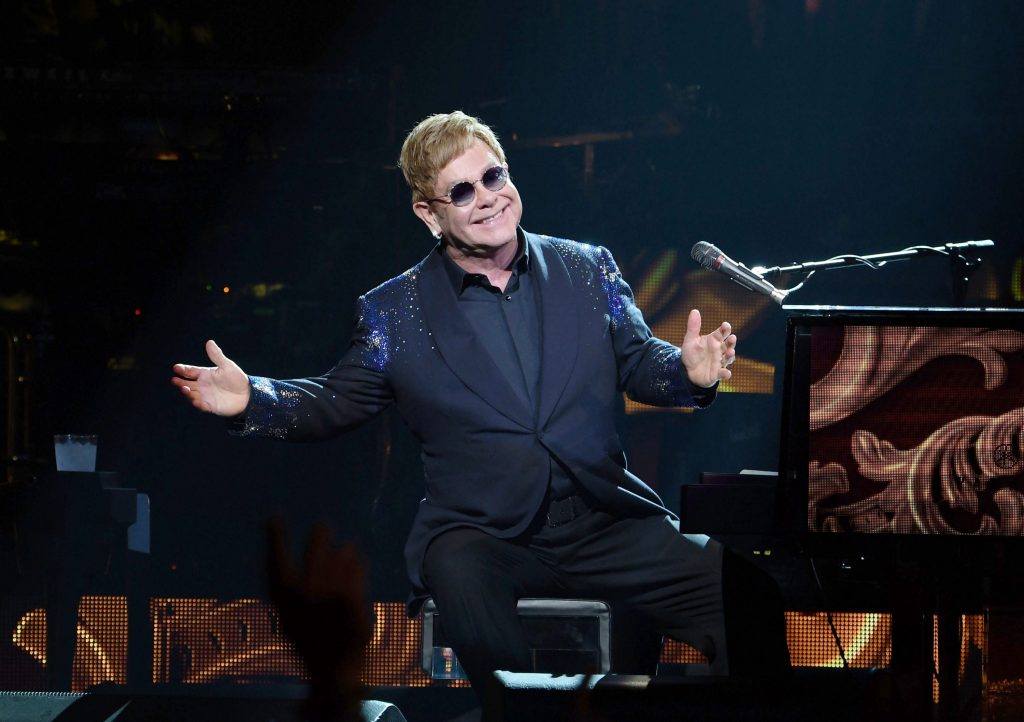 Sources:
https://vitalvegas.com/25-fascinating-facts-about-people-who-visit-las-vegas/
https://www.thedailybeast.com/how-the-rat-pack-brought-scandal-to-las-vegas-sands-hotel
https://www.billboard.com/articles/news/6495222/elvis-presley-las-vegas-history
http://articles.latimes.com/2011/apr/03/entertainment/la-ca-celine-dion-vegas-20110403/3
https://www.reviewjournal.com/entertainment/music/5-of-lady-gagas-most-memorable-las-vegas-performances/
https://www.forbes.com/sites/hughmcintyre/2017/02/07/britney-spears-las-vegas-residency-has-now-earned-100-million-and-its-not-done-yet/#4122aaec3fd3
https://www.vanityfair.com/style/2018/01/britney-spears-signs-new-deal-to-stay-in-las-vegas
http://ew.com/music/2017/03/02/backstreet-boys-las-vegas-best-moments/
https://www.reviewjournal.com/entertainment/music/elton-johns-las-vegas-residency-by-the-numbers/