The 5 Worst Hotels in Atlantic City
The success of our previous "5 Worst Hotels in…" series, which covered Las Vegas, has led us to move to the old gambling town of Atlantic City to uncover the worst hotel establishments in the city nicknamed America's Playground. Strap yourselves in; these hotels are set for a rough ride!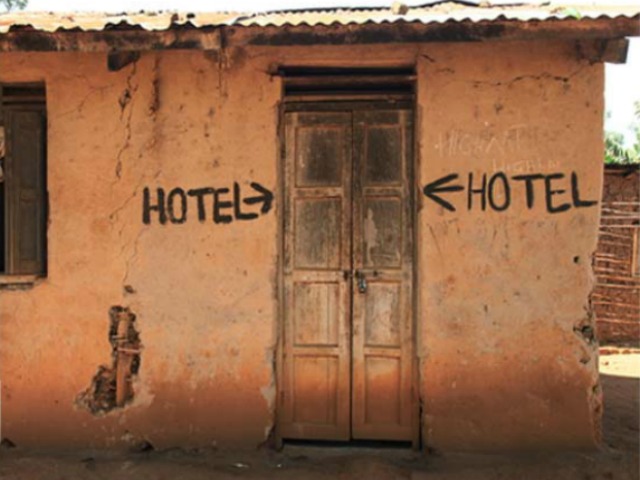 Bayview Inn and Suites
What a glorious way to start this edition of the series. Do you want poor customer service, rude managers, and bed bugs? No? Well, tough! Bayview Inn and Suites might sound like it belongs on the Golden Coast but be rest assured this place is more the stuff of American nightmares than American dreams.
One comment on TripAdvisor stated that "this place needs new management or tear it down and start again". It sounds more like a review of a nuclear power station that suffered a meltdown close-call. It really is hard to find a positive comment about this place. The fact it also resembles a local Taco Bell gives patrons absolutely no faith that the service delivered will be any higher than that you would expect from a 16-year-old social delinquent. No offence to Taco Bell employees! Judging by the reviews, trying to get a refund from any early cancellations that fall before the deadline is like getting Kanye West to go 24 hours without saying something stupid. Don't even bother!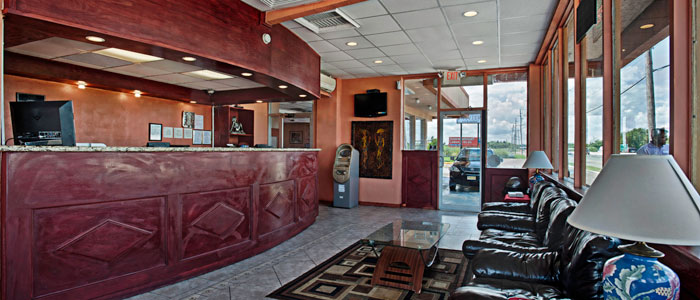 Super 8
Firstly, do not get excited. This is not a themed hotel paying tribute to the brilliant nostalgia fest movie of the same name directed by JJ Abrams that focused on a group of childhood film- maker friends, who discover a government cover-up in relation to an alien being. Yes, that would be a very awesome hotel to visit and we can all dream that one day that hotel will become a reality. Until then, you're stuck with Super 8 in Atlantic City… which appears to be anything but super… unless you label it as super bad.
You only need to take one look at the place to question whether you're staying in a hotel or a multi-storey car park. In fact, the car park comparison is probably flattering the place slightly. Even though the odd review does compliment the hotel (surely, it must be hotel staff fabricating reviews!) the vast majority of reviews are rather damning. One visitor wrote feedback stating "the worst hotel weekend stay I had by far!". Worn down rooms, hard beds, no sound- proofing, air conditioning and heating not working, rude and unprofessional staff are just some of the negative comments the hotel attracts. Apart from those issues, it doesn't seem too awful!
Knights Inn
To set the tone of the Knights Inn it is probably best if we use the comments of those that have reviewed the hotel. For example, "ignorants", "not the best option", and "nightmare" are just some of the words used in reviews to describe the hotel. Surely, all of those cannot be from rival competitors? Criticisms include the car park being a safety hazard, the staff being incompetent, and numerous code violations. That last criticism does sound like it was made by a member of the FBI!
Once again, the visual side of the hotel is seriously leaving a lot to be desired. The logo is dreadful and looks like it was made on Microsoft Paint. The noticeboard clearly hasn't been changed since the 1960s. The rooms themselves also feel like they were used for a scene in True Detective where Matthew McConaughey's Cohle and Woody Harrelson's Hart would have visited a prostitute or local drug dealer. It takes budget breaks to a whole new low. Just make sure you pack your needles and your medicine cabinet because when the addicts knock on your door at 3am they won't leave you alone until they get their hit.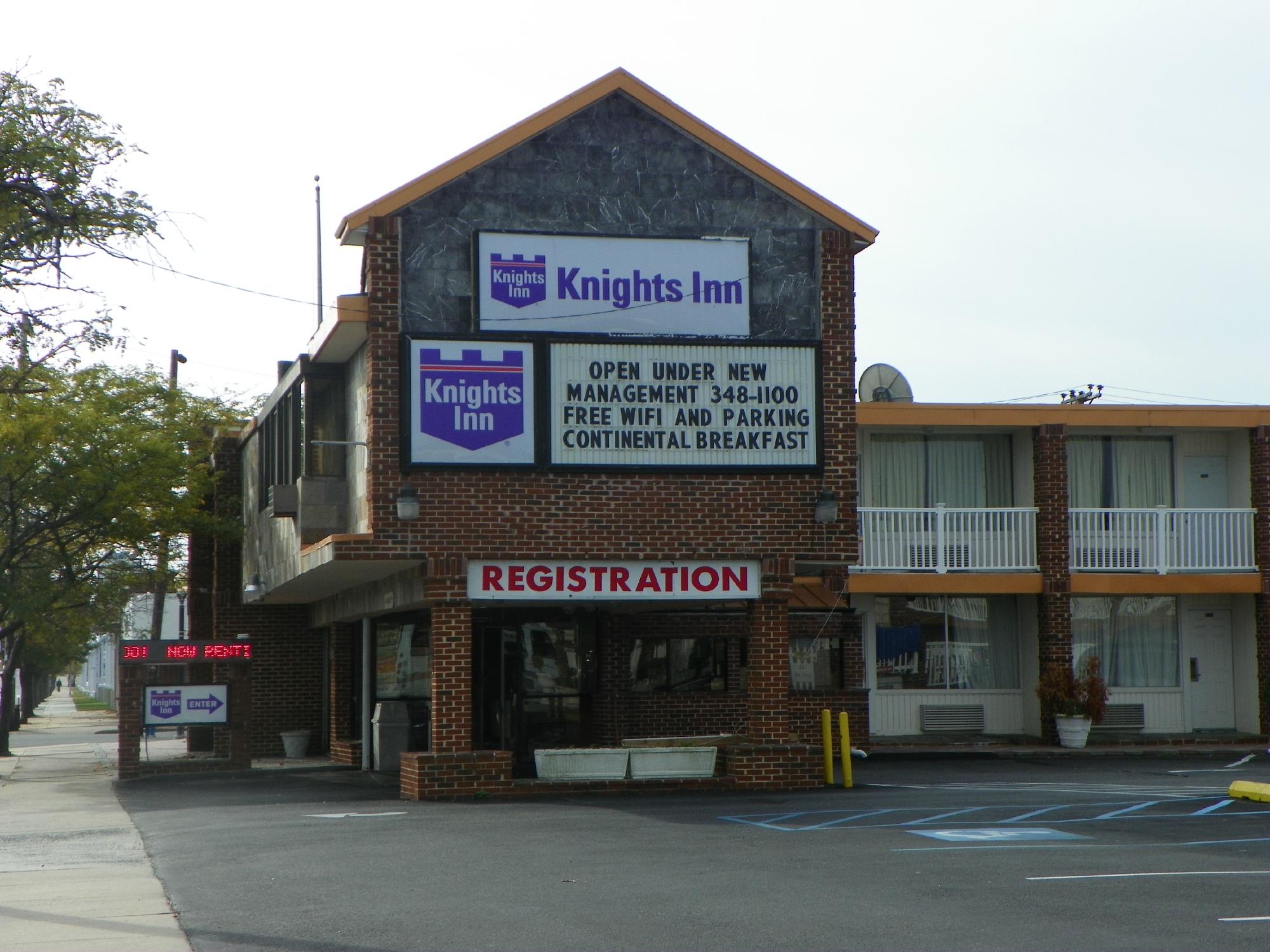 Tropicana Casino and Resort
The most surprising entry on this list is one of the big boys in town in the form of the Tropicana Casino and Resort. If there is one casino that brings the glitz and the glamour to the boardwalk then this place is it. You would be forgiven for thinking you were back in the heydey of good ol' AC when you visit here. The venue still possesses the same character that made it so famous years ago.
Unfortunately, as fabulous as the casino itself is, the hotel part suffers from a lack of quality to the level that is expected. This is perhaps a perspective thing. If this hotel was under a less high-profile brand then it might not draw any negative comments, but this is the Tropicana and it is in Atlantic City. The standards it delivers need to be very high. Sadly, it appears the hotel has not stood the test of time. TripAdvisor comments reflect an experience that has been compared to a kindergarten school or a zoo. The kids have taken over the asylum based on these comments. Other comments slate the presence of bed bugs, lack of a laundry service, and diabolical customer service. If this is the way the big guns in Atlantic City are heading, then the town is already as good as dead.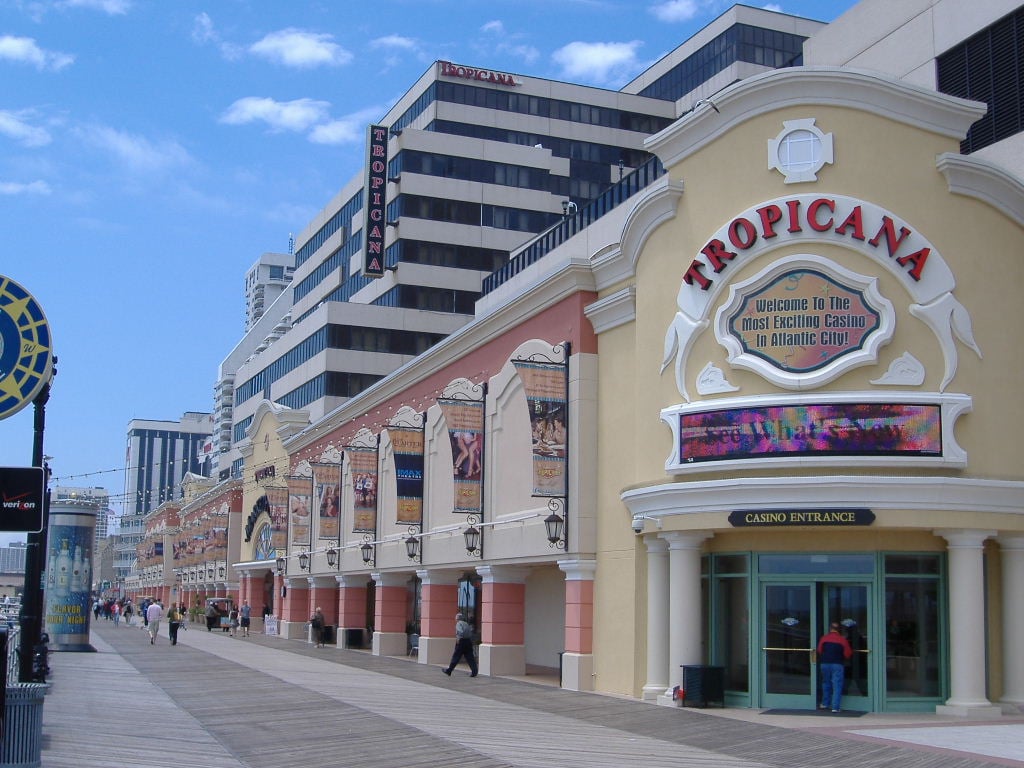 Skyline Inn
If you fancy travelling back in time to the 1970s, but do not have a hot tub time machine or a DeLorean in your possession, then the next best option is to visit the Skyline Inn in Atlantic City. The colors used in the décor are, quite frankly, inexplicable. In fact, the bed sheets look more like a magic eye picture than bedding. Look at them long enough and you will either see the outline of a monkey or have an epileptic fit. It begs belief that someone working at the hotel seems to think that mustard colored head- boards are still en vogue. Whoever was guilty of agreeing to that atrocity should be paraded up and down the boardwalk naked as the crowd shouts "shame, shame, shame!" at them.
One review on TripAdvisor cut straight to the chase with a single word of "Nope". One review conceded that it wasn't the Ritz. Another tried to remain upbeat saying that the price could not be beaten. Unfortunately, if you pay for trash, you're going to likely get trash. Finally, to end on a high, one review stated that this was the "worst hotel on Earth". Is it? Maybe we should find out. Challenge accepted! Now, where next?