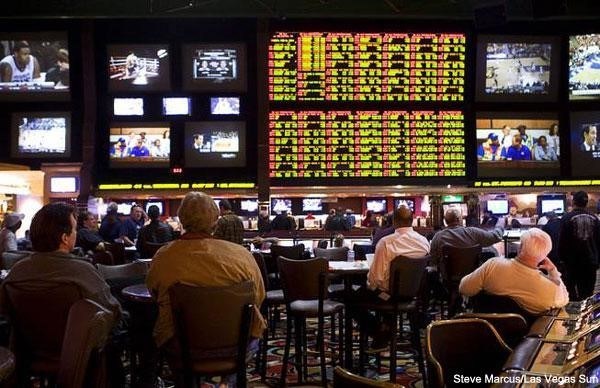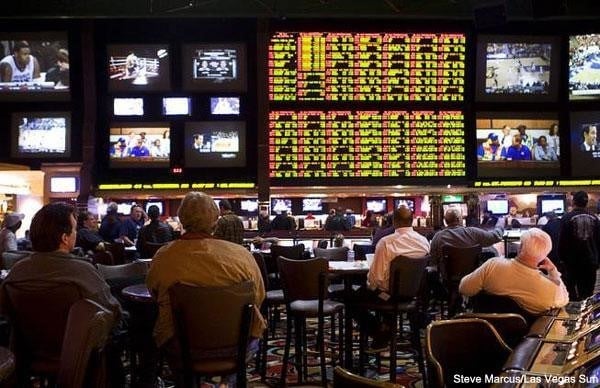 It is very rare that the United States has something more in common with Russia and China than with the UK and mainland Europe. Unfortunately, US legislators have taken a very backwards approach to regularising sports betting in their country and many would prefer this anomalous situation to remain just the way it is.
Sports betting is illegal in all 50 states bar four, forcing millions of American citizens each year to hand between $80 to $380 billion to illegal bookies and online sports betting sites and effectively creating the world's biggest underground sports betting market. For comparison's sake, the handle in Las Vegas on legal sports bets is only $4 billion.
Charting a course towards legal sports betting in the US
Over the past 50 years, the US has seen an explosion in interest in gambling, and in recent years online poker has seen tremendous growth. However, the development of sports betting was put in deep freeze due to the impact of game-fixing scandals and the influence of the country's professional sports league on politicians.
American lawmakers dealt sports betting a lethal blow in 1992, when the Professional and Amateur Sports Protection Act (PASPA), also known as the Bradley Act, was adopted. This legislation banned betting on sporting events except in the states where this kind of betting was already allowed.
Those states numbered four and presently, Nevada, Oregon, Delaware and Montana are still the only states in the US to enjoy this exemption. New Jersey has made concrete efforts to join this group, having missed the opportunity to do so back then.
However, only Nevada has been able to truly capitalise on it to a significant extent since it boasts the high-tech and money required to develop the industry to modern standards.
What follows is a brief overview of the most recent developments in each state where sports betting, or limited forms of it, are permissible.
Nevada
Nevada is the only US state to allow single-game sports wagering. Millions make their annual pilgrimage to Las Vegas, usually just before the Super Bowl, to place their bets and get the chance to win a fortune and turn their lives around.
The state has seized on the exemption from PASPA and put its money and resources into growing the biggest legal sports betting market in the US. According to the Nevada State Gaming Control Board, in January 2015 Nevada sportsbooks took in $20.3 million from sports betting, marking the fifth consecutive month the state has laid its hands on a $20-plus million win.
Oregon
Although Oregon residents are allow to bet on sports events, they can only do so through legally licensed operators, of which there are currently none. Despite having the ability to do so, the Oregon state government has not jumped on this opportunity and there has been no progress made in this direction ever since the bill banning sports betting was passed.
Delaware
Delaware's sports betting business is currently booming, with millions of dollars of profit pouring into the State's pocket that will go on to translate into concrete benefits for residents of the First State. The state offers only NFL-based parlay betting since previous efforts by the state to introduce Vegas-style single-game sports wagering have been shot down by the federal courts.
Montana
Like Oregon, the state of Montana has yet to start taking advantage of their rare position in being able to offer legal sports betting options to residents and visitors. The state does not seem too concerned with making that happen for now, with only a very limited sports-related betting options available for punters such as sports tab games and sports pools.
New Jersey
Even though federal law allowed the Garden State to join the group of states which could offer legal sports betting, it failed to meet the requirements to do so within the one-year time window it was offered. In a bid to overturn the decision, NJ residents voted in favour of the introduction of sports betting in their state and Governor Chris Christie signed a bill which allowed it.
However, the final hurdle is now Congress, which is resisting this development despite pressure by professional sports leagues supporting the change.
The debate about sports betting in the US rages on
The prohibition on sports betting in the US has created a shadow industry consisting of offshore betting companies, office pools and illegal bookmakers. The money being poured into these operators could easy be flowing into the state's coffers if taxing bets were possible. Moreover, sports league could use data compiled by legitimate betting houses to track events for any signs of corruption.
The controversy continues as sports betting in the US stumbles on due to the obstacles being laid in the way of its growth by people who wield a lot of influence at Capitol Hill. However, the recent developments mentioned above indicate that the wheels are slowly being set in motion and legal sports betting across the US could finally becoming a reality by the end of this decade.