Roulette or Craps?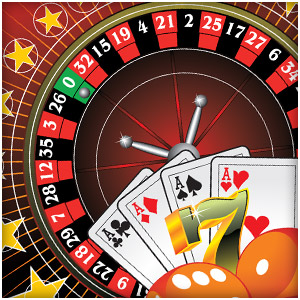 Nothing is more emblematic of casino gaming than a classic roulette wheel.  The game has been played in its current form for almost 250 years, creating a noble association that adds to the excitement of playing roulette.  Rolling dice, on the other hand, requires almost no special equipment, thus evolving as a portable common man's counterpart to formal casino games. Modern craps tables are certainly more sophisticated than pick-up dice games, but even today the game has a workingman's sensibility attached to it.
Which game should I play?
In the end, gaming preferences are personal choices, but there are specific things to consider about each of the various casino games that pique your interest.  Your goal, after all, is to win some cash while you play a game you enjoy.  While this might be possible at the roulette wheel and the craps table, there are features of each game that make them a better fit for certain players.
Roulette offers an immediate simplicity that allows curious gamers to begin wagering without significant learning curves.  Red/black and even/odd bets are easy entries into the game, which allow newbies to get a sense for roulette by placing uncomplicated wagers.
Roulette is user-friendly for those players who wish to explore more elaborate betting options, because no matter how you wager at the roulette wheel, the house edge remains consistent. Technically, the two green spaces on the wheel, 0 and 00, provide the only house edge in roulette, so no matter how you slice your bets the 5.26% house advantage remains the same.
Unfortunately, while the casino advantage in roulette is steady, it is one of the least favorable for players when compared to other table games.  Some relief is found on European roulette wheels, which contain only one 0 space, thus providing a smaller house edge than American wheels.
Inside bets in roulette include long-odds wagers like single numbers and narrow bands of numbers.  Outside bets, on the other hand, have smaller payouts and better odds, because they include larger samples like color, even/odd and wide pockets of numbers.  To consistently grow your bankroll, play outside bets that include blended odds.  In other words; place some even-money bets, but also play some 2 to 1 or better action.
Know Your Game
At the craps table, the house edge varies depending on which particular type of wager is placed. The pass and do not pass line bets, for instance, offer one of the best advantages for players, while later-round bets increase the house edge. For players who like more betting choices, craps provides a diverse canvas of wagering options.  And while the excitement of being the shooter is not quite the same online, the interactive nature of the game still comes through.
Craps is a complex game that has a steeper learning curve than roulette.  It is important to play within the scope of your experience as you learn the nuances of the game.  Focus on the pass line bet early on, to familiarize yourself with the flow of the game and get comfortable with the come out round.  The language of the game is also unique, so it pays to observe craps action to help you absorb the terminology and jargon used in the pit.
Roulette and craps each offer appealing gambling opportunities for novice and experienced players.  Basic strategies can be successfully deployed by rookies, but the complexity of each game can also be expanded by applying diverse wagers and advanced betting systems.  In the end, both games provide authentic casino experiences online.