Online Gamblers Should Be Responsible: Are the Companies Following Suit?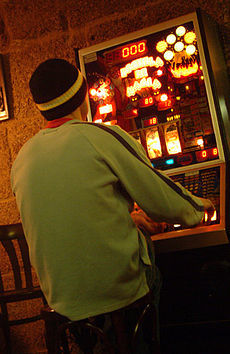 Last November, a commercial for the Health Lottery in the UK was banned by the country's ASA (Advertising Standards Authority) on grounds it could cause irresponsible gambling.
In case you didn't see it, the ad for the National Lottery rival – which appeared on a video on-demand channel, offered to refund players' tickets from the first two weeks of play if they signed up with a direct debit.
The ad went on to promise that players would get as much as £160 ($242) refunded, and this is where the ASA came down hard on the Health Lottery – an organisation that raises money for good causes via its lotto ticket games.
"We considered that this emphasis on a £160 refund, which required a commitment of £320, was likely to encourage consumers who would not normally have spent £40 on twice weekly draws to spend more than they otherwise would have done, to their detriment in some cases," the ASA stated.
"We therefore concluded that the ad was irresponsible and condoned and encouraged gambling behaviour that could lead to financial, social or emotional harm."
In effect, the Health Lottery was encouraging players to spend more than they would have done normally.
While the ad was pulled, and the Health Lottery pointed to its internal review policies and promotion of the gambleaware.co.uk organisation on its homepage, the case highlights a problem facing the industry in 2015: can the online gaming industry continue to make money and be profitable whilst also protecting real-money players? And what happens when the lines become blurred?
It's not the first time an online betting giant has been taken to task for misleading punters.
In August last year, the Australia Competition and Consumer Commission (ACCC) launched court action against British firm bet365 for misleading its customers with promises of "free" bets and "bonus" offers.
The ACCC alleged that the betting firm failed to display properly the bonus conditions attached to various free bets. Gamblers, it said, would have had to wager huge amounts of their own cash in order to qualify for the bonus money.
The Rise of Online Gambling
Good casino sites promote responsible gambling and a sensible approach to stakes, while also looking out for problem gambling – but are all the companies themselves fighting fair?
There's no doubt that online gambling is becoming more socially acceptable. Gambling on PCs, phones or tablets has never been easier, and the UK has seen a huge rise in mobile gambling, due in no small part to a relaxation of gambling advertising rules.
Since British TV advertising laws were relaxed in 2007 following the implementation of the Gambling Act 2005, ads for gambling have risen exponentially. Television regulator Ofcom published research in 2013 that indicated a 600 percent increase in adverts for gambling firms in the six years since the change. The Under-16 audience was exposed to 211 ads each.
Five years ago, many gamblers who may not have set foot in a casino now know which are the best progressive jackpot slots to play, where to get their next fix of bingo, and who has the best roulette games.
The post-9pm watershed has been – for want of a better phrase – a watershed for Internet gambling firms and casinos, all desperate to draw in the next new casino punter.
Meanwhile, in the US, the first green shoots of legalized, regulated, online gambling are being seen in states like Nevada and New Jersey.
Corporate Social Responsibility – How do Online Betting Sites Stay Responsible?
Despite those who may bend the rules, sites today have to commit to corporate social responsibility (CSR) to protect their customers.
Since the new Gambling Act came into force last year, there has been a review into gambling advertising rules. A four-strand review of advertising is being undertaken, with a Remote Gambling Association (RGA) to make regular recommendations to the Government on the suitability of advertising after the 9pm watershed.
In addition, the Committee of Advertising Practice and the Broadcast Committee of Advertising Practice will "evaluate the latest evidence in relation to gambling advertising and problem gambling to consider what regulatory implications arise as a result."
Broadly defined, CSR is what the public expects of businesses.
Can The Industry Be Socially Responsible?
In a survey by ResearchGate.net, entitled 'Can An Industry Be Socially Responsible If Its Products Harm Consumers? The Case of Online Gambling' the paper's authors took 209 student online gamblers who took part in the survey, and analysed their online gambling habits.
What the survey found was that problem gambling was specifically related to time spent on the Internet, drinking and the accessibility of online gambling.
The paper's authors, Mirella Yani-de-Soriano and Shumaila Yousafzai, argued that, "companies in this controversial sector cannot reach the higher level of CSR achieved by other industries.
"As online gambling companies must be responsible for the harm related to their activities, we suggest that CSR policies should be fully implemented, monitored and clearly reported."
In addition, "all forms of advertising should be reduced substantially; and unfair or misleading promotional techniques should be banned."
As problem gambling is a "health issue", harm related to gambling, the report concludes, is a public health issue.
Gambling Companies' Duties
Under the 2005 Gambling Act, three key licensing objectives are practised by major online sites today: keeping crime out of gambling, protecting children and the vulnerable, and making gambling fair.
Some of the big firms have formed "Corporate Responsibility Committees" or similar bodies to ensure a level playing field, while many sites also donate to charitable causes.
Responsible gambling practises can cover various areas, such as allowing gamblers to apply deposit limits, employ self-exclusion tools and giving staff specialist training in assisting customers who may have a problem.
Respectable sites will also list phone numbers and addresses for Problem Gambling organisations like Gamblers Anonymous and gamcare.
A Growth In Responsibility
But for all the Health Lottery scares, and the dramatic rise of availability, the growth in the industry has arguably seen a rise in responsibility too.
In fact, as highlighted in academic studies – such as research done by the Cass Business School in London – some commercial gambling operators are starting to collaborate with academics to advance research into problem gambling.
The majority of online gambling sites have to adhere to a strict set of criteria in terms of advertising and a duty to their players.
Arguably the industry has gotten more stringent in the way it oversees any possible abuses by firms. As more people gamble, especially those new to gaming, companies are under even more pressure to be seen to be socially responsible. That's why we will see even more charity enterprise, more academic partnerships, and – at least, in the long-term – a more responsible approach to problem gambling.
Of course, as more gambling sites appear, the bonus offers and deposit promotions will continue to multiply as sites fight for new customers. The bet365 and Health Lottery stories may well be repeated in 2015.
The hunt for short-term profits may well unearth scandals from companies keen to cut corners who don't see player protection as conducive to earning a quick buck, but online customers are far more savvy these days.
As long as knowledgeable, paying gamblers care about a safe and fair environment to play in, we should see the companies towing the line.