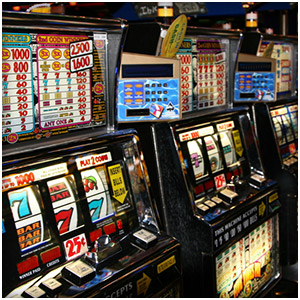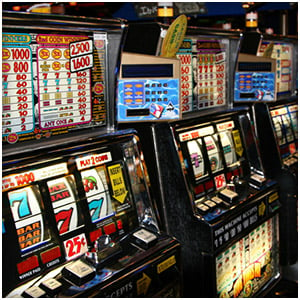 With amazing graphics, entertaining themes and real-life sound effects, you can now get almost the same experience playing blackjack or slots online as you can in brick-and-mortar casinos (minus the smoke and the drunk patrons). But which one offers you the best return on investment? Let's take a look at how you can improve your odds of winning (without cheating at the casino), which games give you the best chances, and what you need to know to have the best time playing online blackjack or slots in the comfort of your own home.
The good news is that if you've ever been to a land casino, you should find little difference between the setup and rules for these online blackjack and slots versions from what you have found there. Top-of-the-line graphics, sounds and jackpots equal more fun and more payouts in these exciting games. In addition to classic blackjack offered at virtually all online casinos, some are spicing up the game with new variations, such as Perfect Pair (you win special prizes for matching two pair from your dealt cards); Spanish Blackjack (eight decks with no tens); Blackjack Switch (a game of strategy that allows you to switch cards from two dealt hands to increase your winning odds); Double Attack Black (you can add an additional betting round); and Double Exposure Blackjack (both house cards are dealt face up).
Whichever version you try, be aware that to win at blackjack over time, some knowledge of the game and strategy is imperative. That being said, if you know what you are doing, there is plenty of payout potential for online blackjack, and some versions even allow you to receive half your stake back if you choose to fold your hand. Buy ins and betting parameters, as with land casinos, will vary from low to high, and there should be something for just about every pocketbook with hundreds of online sites to choose from.
If you want a shot at potentially huge wins, but in a basically random, pure-luck game, then slots is the way to go.  Because they use random number generators, online slots wins are based purely on your luck factor on any given day; there is nothing you can do to affect what comes up on the reels. Slots often offer progressive, pooled jackpots with potentially enormous payouts, so the chances to win big, while infinitesimal, will at least be a great pay day if you do happen to hit one.
There are a few things you can do to mitigate your win/loss ratios at slots (or at any gambling game, really), and that is bankroll management. Determine your maximum betting bankroll for any given day, and stick to it firmly, not allowing yourself to lose more than that pre-determined amount. It is always tempting to up this figure after a good win, but remember that random luck is just that, and it is all too easy to "chase" losses with more losses, possibly leaving you in the red, even after what began as a winning day. Establishing discipline and sticking firmly to pre-set bankroll allotments for a given day will give you a much better shot at being a winning player in the long run at online casino games. Another key to winning is to keep a time "bankroll": know how long you can stay focused at any given game, and don't play past that point where you might start making sloppy decisions. If you enjoy playing both blackjack and slots online, play blackjack first, as it requires more concentration and decision-making clarity; then relax with slots afterwards.
One great way to dip your toes into online casino gambling is to try some of the slots or blackjack tournaments that are offered; many are freerolls, but pay real money. Others have very low buy ins of from $1-$5; typically the prize pools will be bigger for tournaments with an actual buy in vs a freeroll, of course.
What about your odds of winning? Most experts say that the house has an 8% to 12% edge for random games of chance online (slots) or about a 5.24% edge for American Roulette; and a 2% to 5% edge with blackjack. However, if you can master some basic blackjack strategy, you can potentially reduce the house edge to around .5 %.
To sum up online casino games: Choose blackjack vs slots based on your willingness to master game strategies; watch your cash and time bankrolls carefully; and pick a stake level that matches your comfort level. Most importantly, have fun, and hopefully you will end up with some extra cash to boot.