The summer holidays are fast approaching and we thought it would be great to talk about gambling while the weather is fine and you have time on your hands.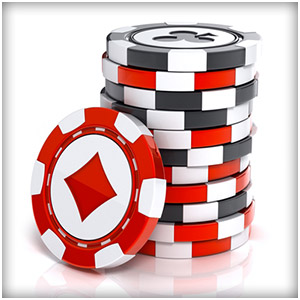 Holidays are great because we often have more time for our hobbies and entertainment. For those that like a little wager, or a spin of the slot machines, they can offer you the chance to sit down and try out new games and strategies, or even take place in tournaments that normally run while you are at work.
Holiday Online Gambling Fun
There are a lot of advantages to enjoying some online gambling in the holidays. What advantages?
You have the time to try out new sites and earn new sign up bonuses
You can test out new strategies
You have the opportunity to learn new games and variants that might have better odds
Holidays often see online casinos offer big promotions
You can try out tournaments you might otherwise miss
Don't Forget To Stay in Control
However, more time to gamble can, for some, result in spending a little too much at the tables. Online gambling, especially, offers games running 24/7 which can be accessed from the comfort of your own home. Thus those who might find it tricky to get a handle on their gambling, should try the following statements on for size – gambling should always be fun. It is not, and never will be, a way to invest money.
Always limit how much you are willing to lose, as well as how much time you spend gambling.
When you get ahead, quit. Don't feel pressured to gamble with winnings to win more; be satisfied that you came out ahead.
Realize that any money you bet you should be able to afford to lose.
Never gamble just because you are bored or to decrease stress.
Maintain other interests and hobbies other than just gambling.
If you lose money one time gambling, don't gamble another time with just the intent to win the money back. Once it's gone, it's gone.
If you can honestly answer compliance with these seven statements, then you are probably have your gambling under control.
There is absolutely nothing wrong with some online gambling in the holidays. Just always remember to only gamble money you can afford to lose.
Have fun at the tables and may Lady Luck smile on every spin you make!