These Are The Most Wish-Listed Airbnbs In Vegas And Yes, You'll Want To Stay At Them All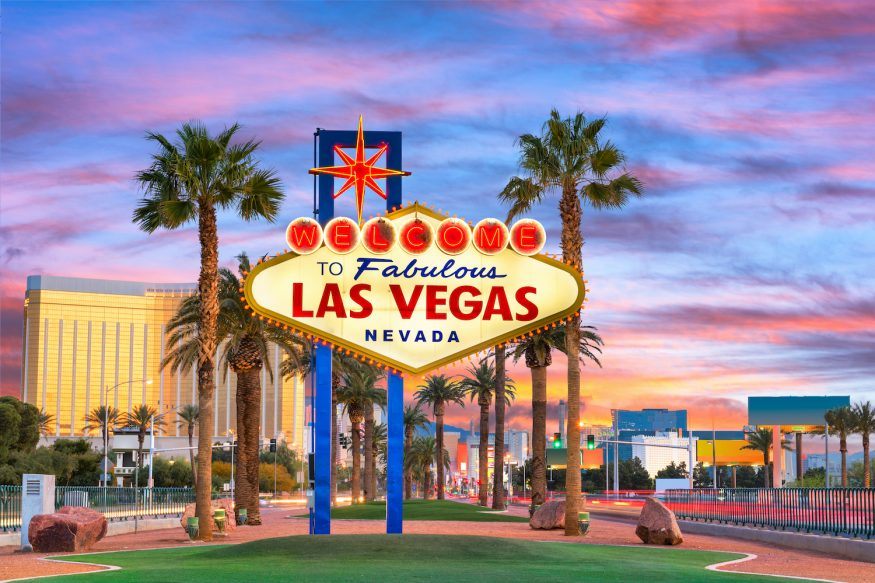 Traveling hasn't been on the cards this year. But there's nothing like dreaming about, or even planning, your next vacation.
If you're fantasizing about a future visit to Sin City, check out our top Airbnb wish-list properties in Las Vegas. Think pools, hot tubs and penthouses, for starters. After the year we've all had, we want to dream big.
There are some real 'wow' rentals here that we think you'll love – even if it's just to have a peek inside.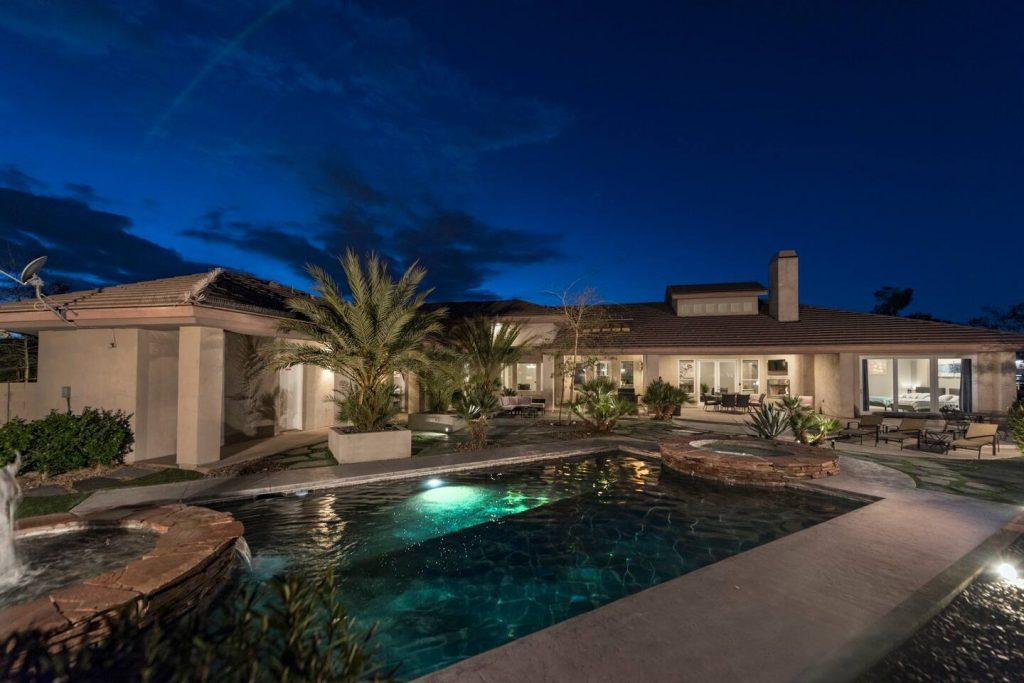 Per night: $825
12 guests can stay at this sprawling estate house with Strip views.
Get a load of the full-length sports court, indoor games room and outdoor fire-pit. It's just gorgeous and offers a slice of tranquility amid the bright lights and action.
2. Four-Bedroom Villa Next To Golf Course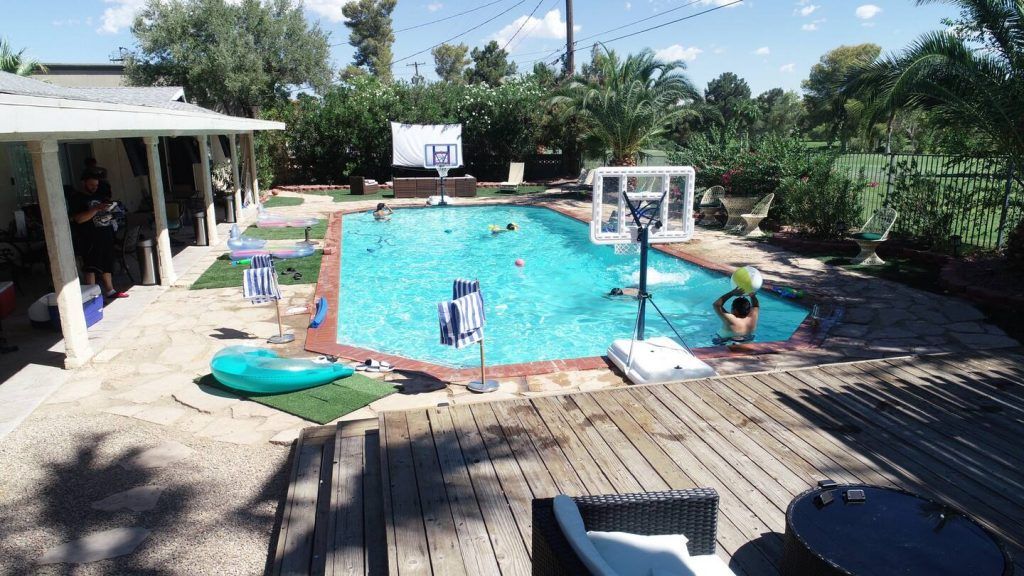 Per night: $1,233
With its pool lounge, outdoor home theater, water volleyball nets and basketball hoops, this feels more like a celeb hangout than a holiday home.
We're dying to try out the air hockey table too. And did we mention there's a TV in almost every room?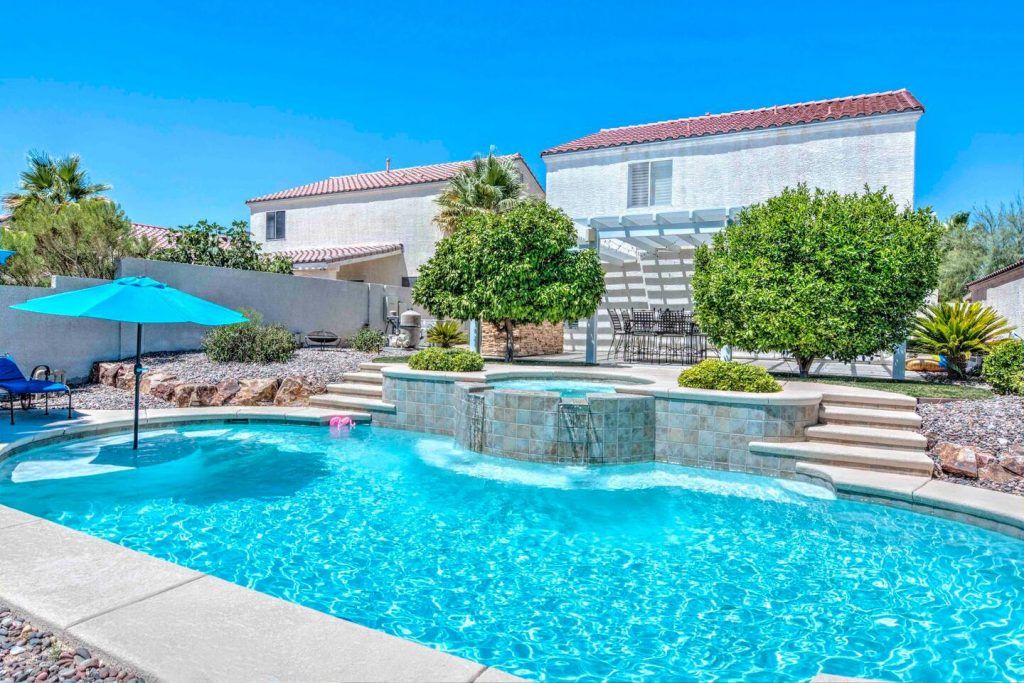 Per night: $616
We'll be dreaming of this huge two-story home, which sleeps eight, for a while.
The peaceful property has a large turquoise pool and spa tub that makes it look like it belongs in Beverley Hills.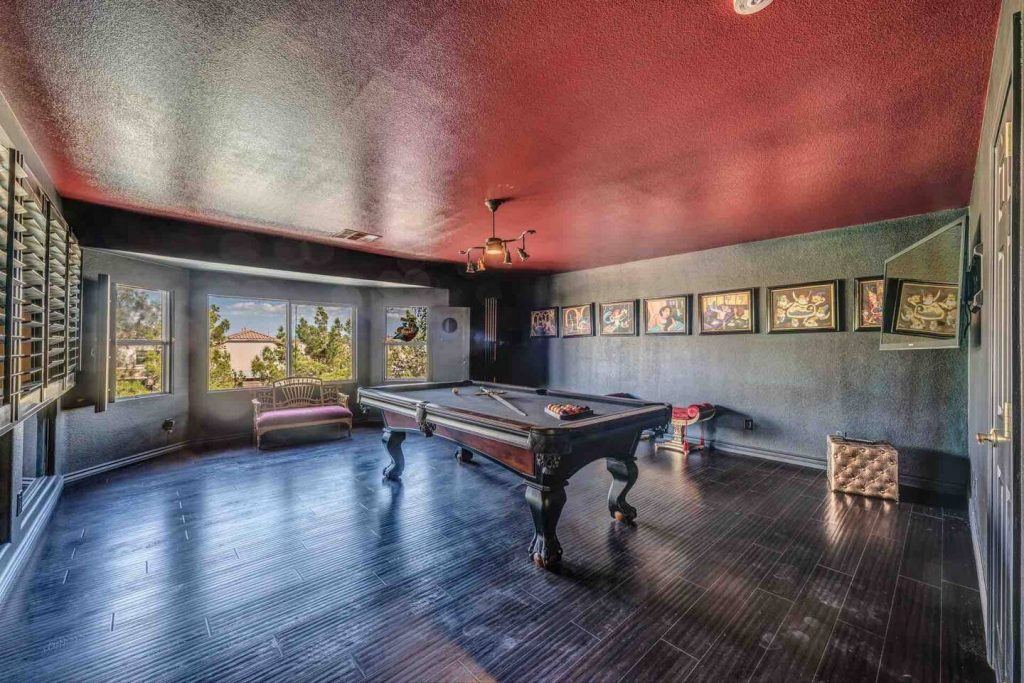 Per night: $792
When in Vegas the idea is to live like a king/queen, right?
So what we love about this castle-themed property is not only the quirky Medieval decor and royal dining room, but the en-suite jacuzzi and the basement movie theater too.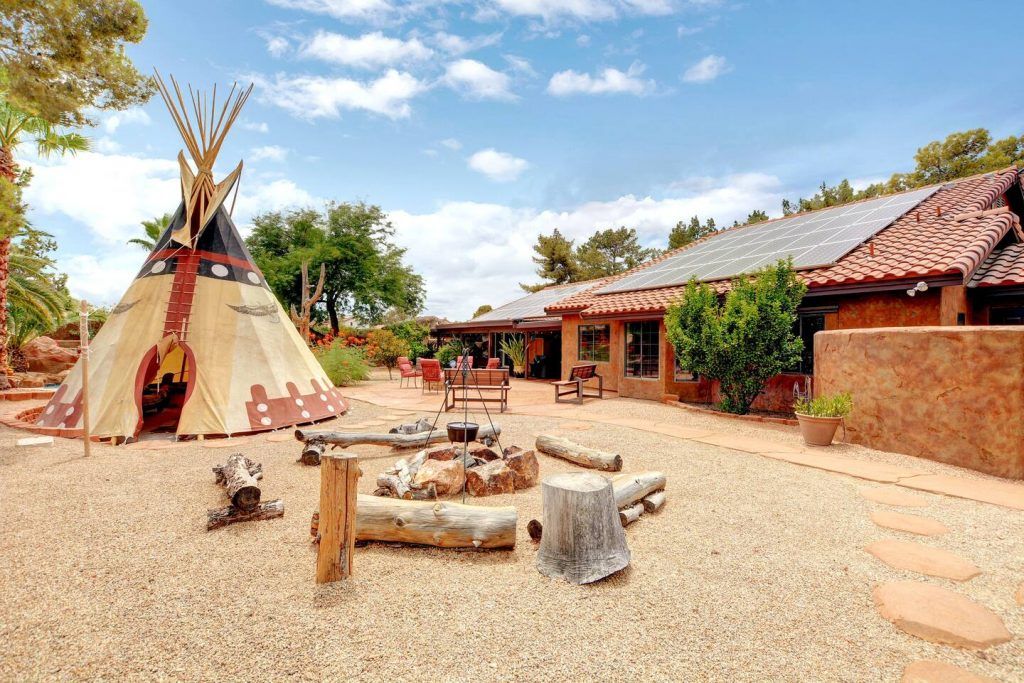 Per night: $630
It's the 'hacienda' style, outdoor desert theme and the chance to spend one of your nights sleeping under the stars in a spacious tipi by the fire pit that gets this dream home a place on our wish-list.
There's also a heated pool and waterslide that's perfect for a pre-breakfast splash.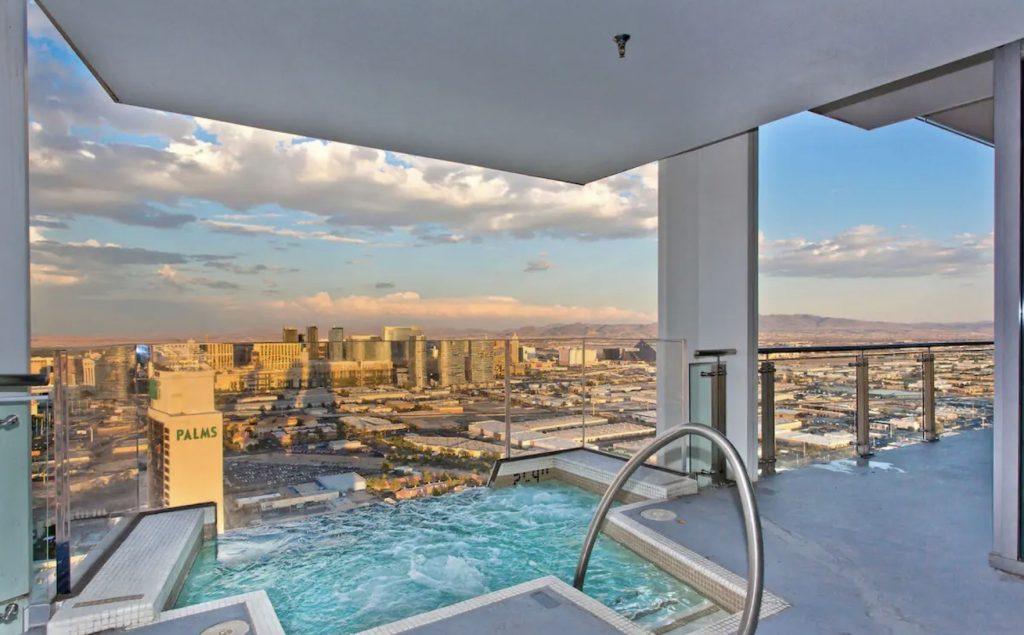 Per night: $1,499
We can imagine unwinding at this 57th floor penthouse after an evening at the casino.
There's nothing like sipping a glass of bubbles in an infinity hot tub from over 500ft in the air and with neon Strip views below. As long as you're not scared of heights that is…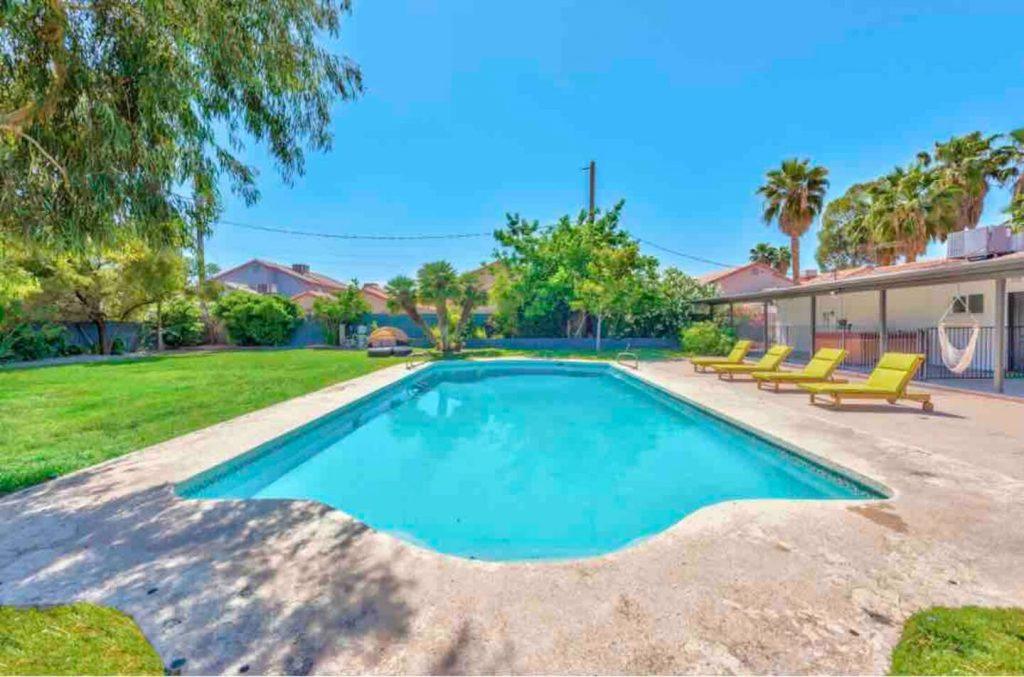 Per night: $1,100
Set across over half an acre, this mammoth villa can sleep up to 18 guests.
Pool and hot tub? Check. Palm trees and hammock? Check.
But what we like best is the combo of bar and blackjack table. Some days you won't even need to go to the Strip.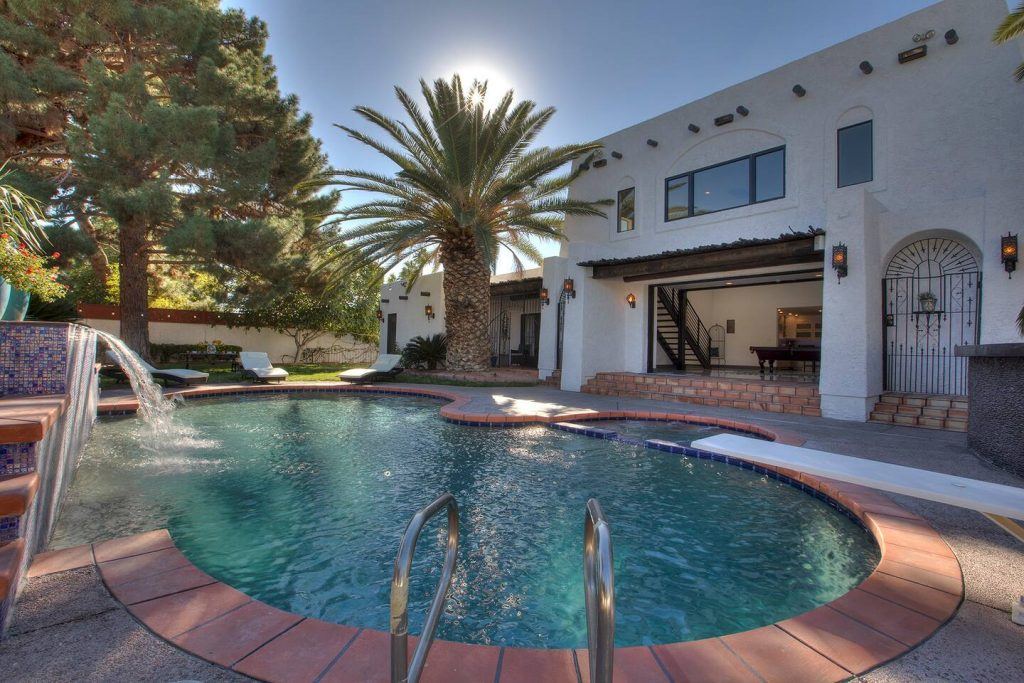 Per night: $995
This spacious, remodeled home oozes modern chic.
We adore the open-plan space and contemporary decor. But really, it's the trimmings —wine fridge, waterfall, soaking tub and oversized pool-spa — that have us hooked.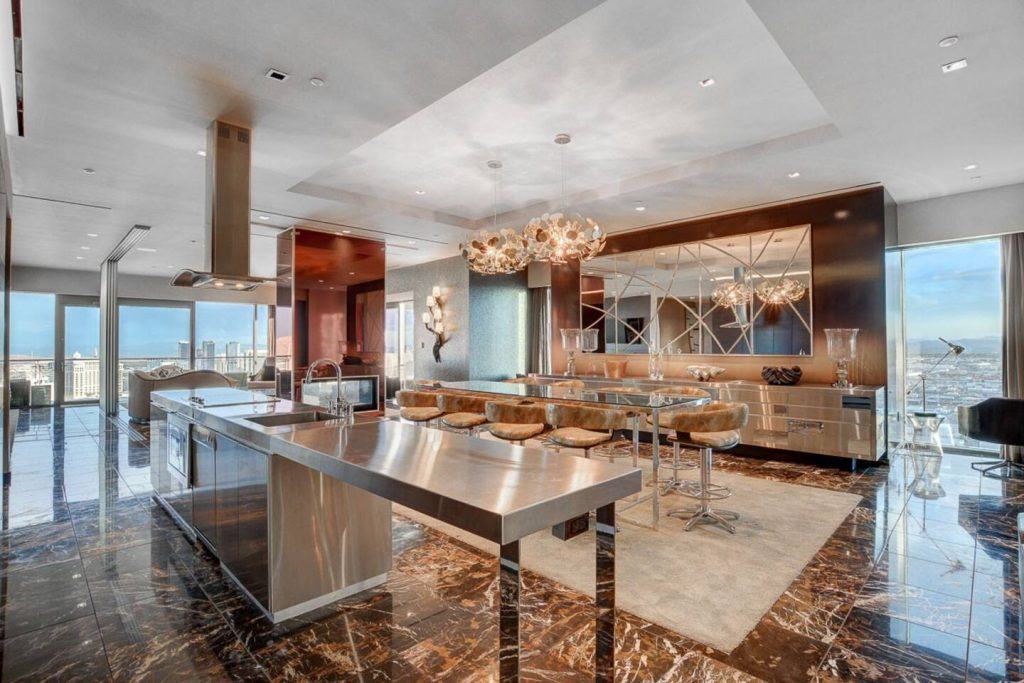 Per night: $1,647
Who doesn't fancy taking a dip in an infinity-edge spa overlooking the Strip? We love the glass walls for those incredible views too.
It's Vegas, VIP-style and if it was good enough for Mayweather, it's good enough for us.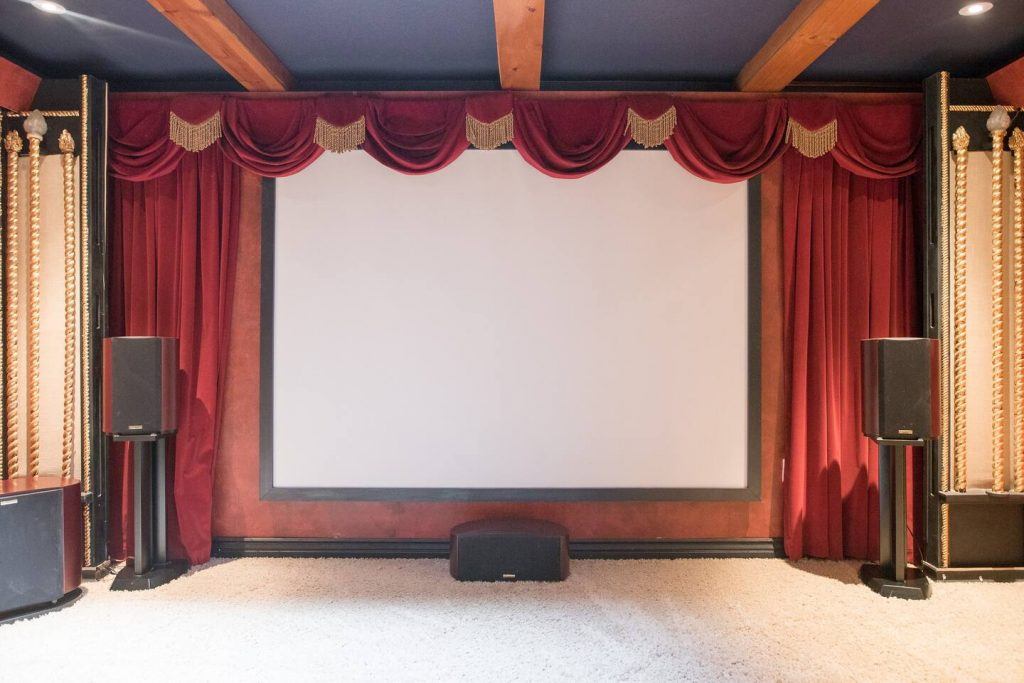 Per night: $999
Fancy a 5,000 sqft villa to yourselves? It's got everything you could ever want: a pool, indoor hot tub, theater screen, fire pit and pool table.
There's even a putting green for a round of golf. And someone has painted a giant moon on the wall in true outlandish Vegas style. Sign us up.
What Happens In Vegas
On a tight budget? If these are a little out of your price range, check out our list of the top 10 Airbnbs for something more affordable.
Plus, figure out finances before you go with our Vegas nightclub calculator which works out how much a night out will cost you in Sin City.
NB: All prices correct at time of writing but subject to change. Prices dependent on date selected and based on spring 2021.