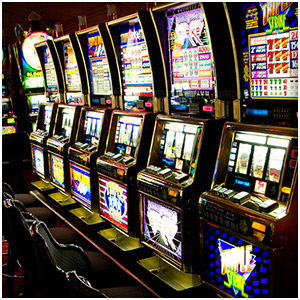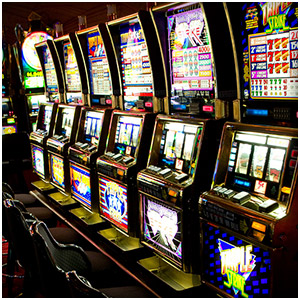 If the fun of playing slots online is what brings you to interactive casinos, you'll be happy to know there are lots of new games just out to entice and excite you this year. Major developers like Microgaming and Playtech keep raising the bar when it comes to visual appeal, sound effects, and overall gaming fun; so let's take a look at some of the newest entries in the online slots panoply.
Microgaming 2013 Slots
Microgaming, a company known for having the most extensive offering of online slot games, has brought out more than 300 titles over the years, and is constantly adding new releases to their collection. Following up on their recent hits Untamed Wolf Pack and The Dark Knight, the developer launched two new video slot games at the start of this year:  Sure Win and The Finer Reels of Life.
Sure Win has a horse racing theme, and allows players to pick their pony in the Free Spin feature, which subsequently determines how big a prize pool they will earn if their horse wins the race. The fun game offers all kinds of new choices that players can select out of predetermined options. Base game winnings of up to 35,000 coins possible and free spin winnings of up to 216,000 coins possible promise lots of excitement and, if not a "sure win," at least a shot at winning big with plenty of chances to do so.
If elegance and sophisticated graphics are your thing, The Finer Reels of Life should be right up your Beverly Hills alley.  You'll find you have 243 possible ways to win on each spin of this 5-reel game, and you'll get to fantasize about your dream life while you play, with images of everything from fine bubbly and dazzling jewels to more mundane luxuries like rich chocolate and expensive coffee.  You can enjoy all kinds of bonuses and free spin features that are automatically generated as you play; if you are lucky enough to land three or more bonus stars on any spin, you will have entrée to the game's Finer Features area, and get more free spins and up to a 5x multiplier on any wins in this section. You know what they say: the rich get richer, and you'll have a shot at winning up to 1,800,000 coins with this soignée game that is also rich in visual appeal and excitement.
Other new Microgaming offerings to hit online casinos very soon include Starlight Kiss, with a Valentine's Day theme that includes roses, the requisite chocolates, and best of all, tons of rewards.  Finally, Jason and the Golden Fleece, based on the famous Greek mythological character and his quest, teams players up with the Argonauts to try to win back their throne as they follow a magical journey.  The game's synchronicity with its story line is clear as it gives you opportunities to find real life gold using wild symbols, free spins and scatters to find the Golden Fleece that could pay you off in cold, hard cash.  You'll even get six bonus games that deliver the most rewards in a video slot game ever, according to the developers.
Playtech Slots For 2013
Not to be outdone in the dazzling new games arena is slot game creator Playtech with their appealing animations, swank graphics and impressive sound effects.  Adding to their fun Marvel™  Comics slots collection this year, Playtech has brought in new additions such as Ghost Rider and Thor. Ghost Rider features 5 reels and 25 winning paylines, and is based on the movie version of the same name starring Nicholas Cage.  Players will find traditional card symbols like 9, 10, J, Q, K and A amidst the game's Scatter Symbols: an eerie Flaming Ghost Riders' Skull, and Wild Symbols: the game's Ghost Rider logos.  This slots game features four progressive jackpots to vie for, with each one's value posted clearly above its reel.  They range from a Power Jackpot all the way up to an Ultimate Power Jackpot; the latter generally being the Big Whopper of payouts.
Another Playtech newcomer is Thor, now available in both desktop and mobile versions.  A 5-reel, 30-payline adventure, players get to join Thor and his allies in a cyber search for treasures of nine Nordic realms; the game features many of the movie's favorite antagonists, such as Heimdall, Loki, Laufey and the frost giants.  In Thor, you'll enjoy cool features like lightning re-spins that reward you with up to five wilds; Thunderstorm re-spin that freezes the second reel and covers it with wilds; a Rainbow Bridge that gives players the option of switching back and forth between the two modes; a Jutenheim free game feature that has the frost giants freeze winning combinations for your next spin; and an Earth free games option that has the Destroyer bellowing flames on random reel positions to multiply your wins.
As you can see, the potential for big money wins and lots of slots excitement is bountiful in all these games, so sit down at your favorite online casino and start playing your heart out!