15 Bits of March Madness Merchandise You Never Knew You Wanted… Until Now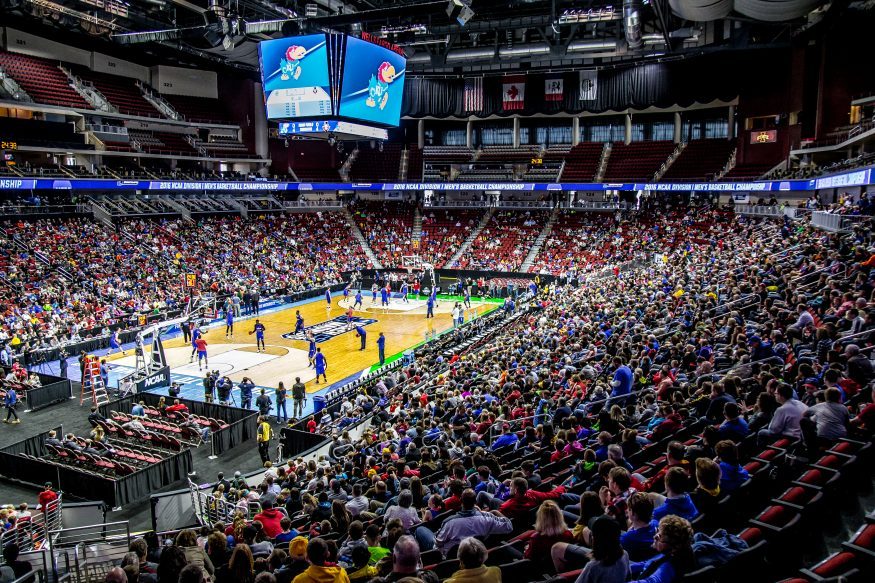 With March Madness on the horizon it's time to get yourself kitted out from head to toe in everything from T-shirts to stickers, so the world knows you're ready too.
You can buy pretty much anything you can think of.
So, we thought we'd round up a selection of our favorites. Check out this list of items for sale on Redbubble right now that you never knew you even wanted (or maybe even existed).

Why use paper to fill out your 2020 bracket when you can use a t-shirt instead?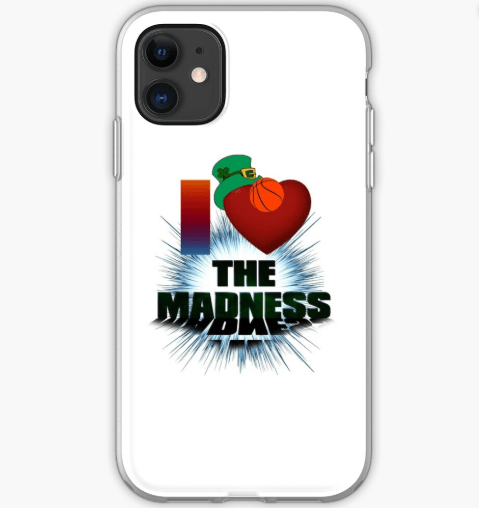 We love this phone case as much as we love March Madness and there's a bit of Irish luck thrown in there too for good measure.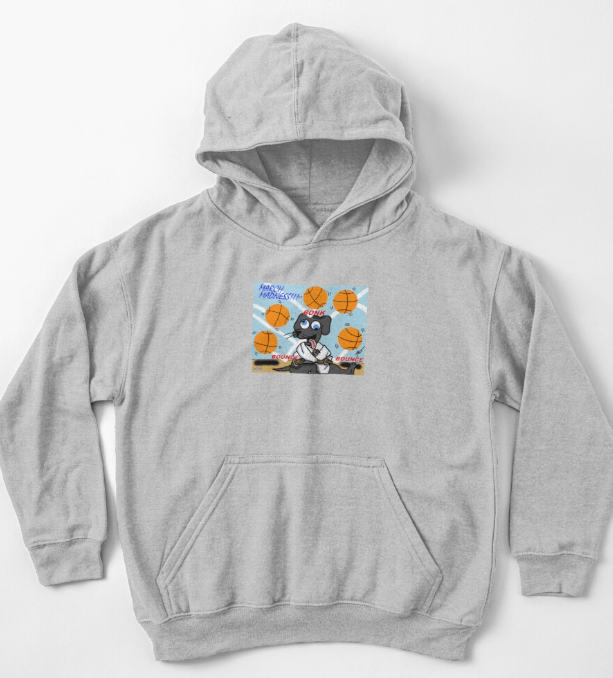 Ethically sourced, and adorable? We're sold.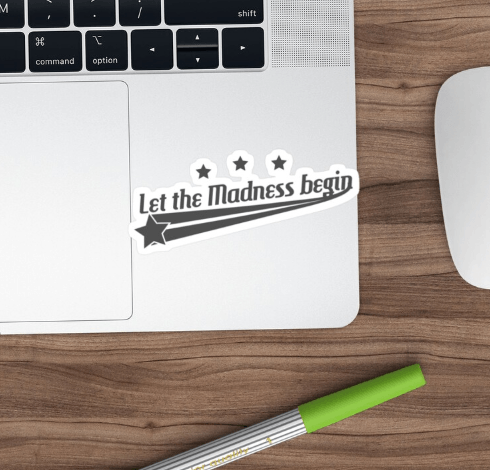 We love stickers 'cause you can put them anywhere – laptops, windows, notebooks. And these are super cheap when you buy over 10, so stock up!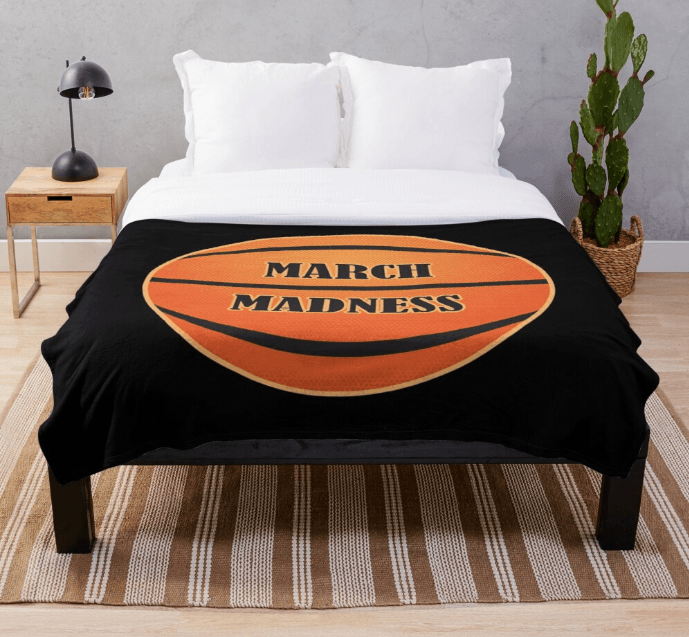 Snuggle up and stay cozy with this multi-functional throw.

If you don't have this mug, are you even a fan?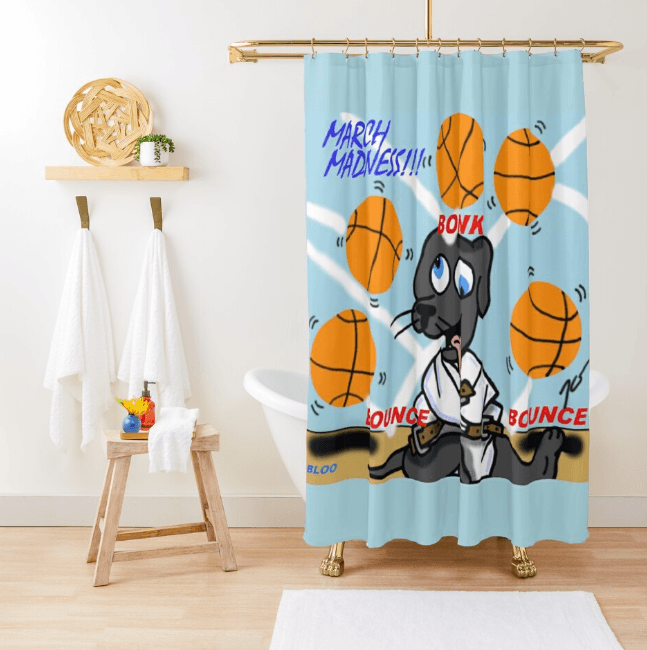 Say goodbye to your dreary, plain shower curtain and welcome this baby into your life.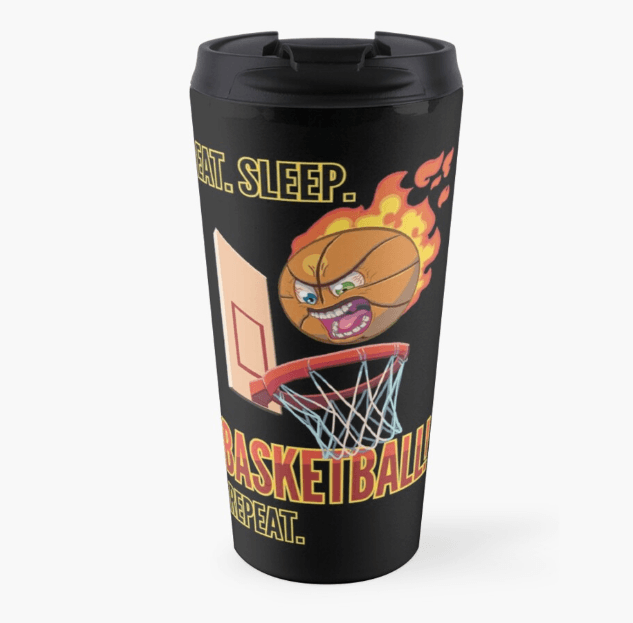 This re-usable travel cup is perfect for any drinks you'll want to take on the road with you.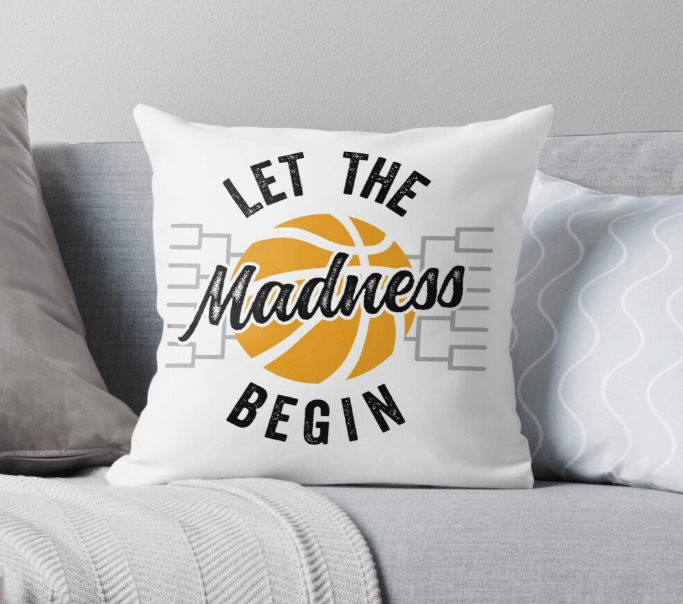 The ideal gift for any basketball fan.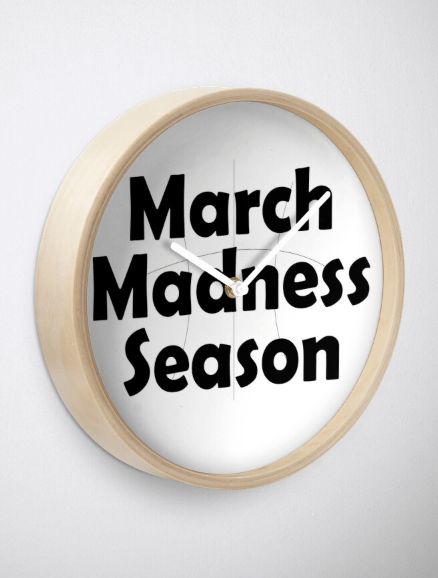 You'll never end up late to see a game with this bamboo clock hanging on your wall.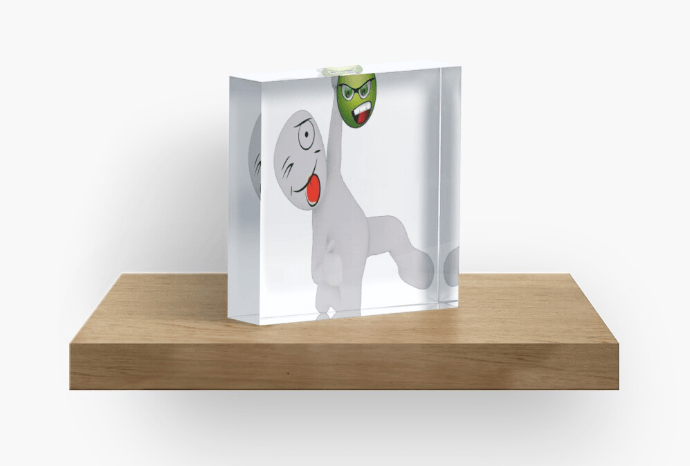 The creators of this acrylic block make hundreds of designs, but we'd want this one to get hyped for the madness.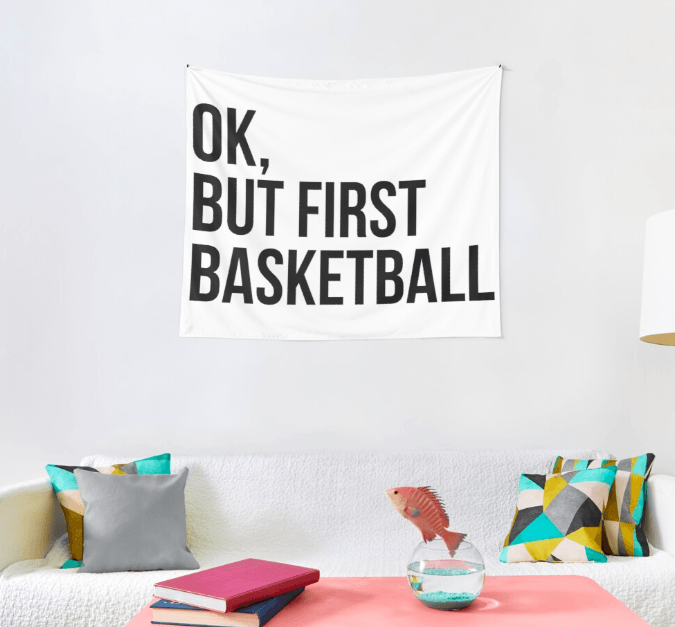 This tapestry is lightweight and machine washable so any out of hand beer pong games won't harm it.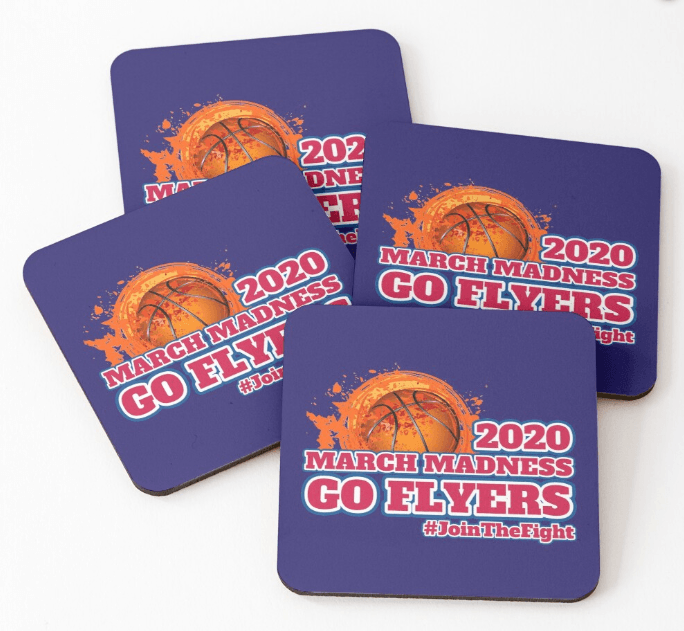 Protect your polished tabletops from any pre-game drinking madness with these coasters.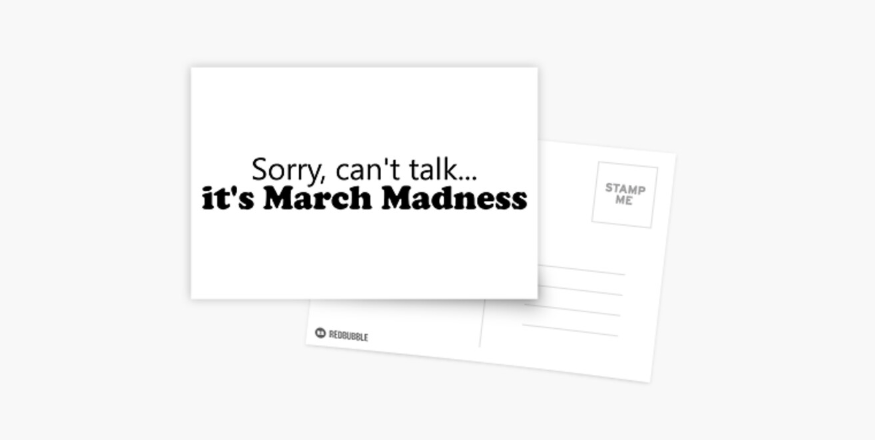 Send these postcards out right now, so people know why you've gone AWOL over the season.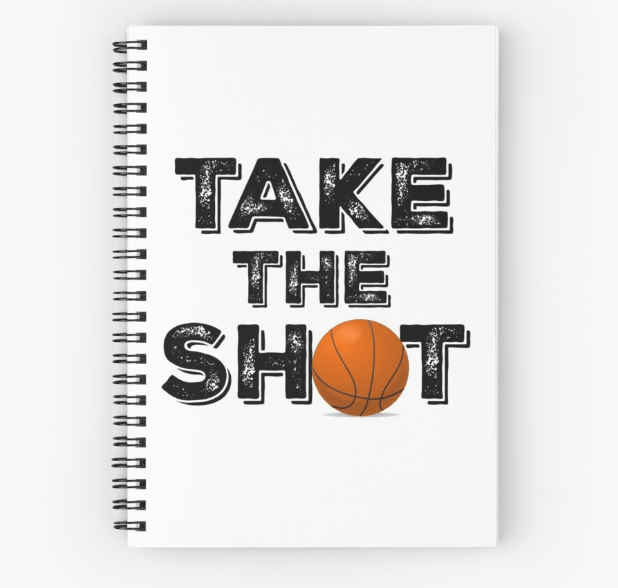 Keep track of all your to-do lists with this basketball inspired spiral notebook.
So there you have it, all the merchandise you could need and want for the best season in sport. Hope you're feeling as hyped as us now!
Sources:
Redbubble.com