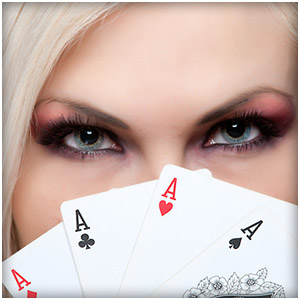 Casino gambling continues to evolve as the proliferation of technology links users and online gaming providers in innovative ways. Just as video gamers appreciate improved graphics and progressive developments that enhance their experiences playing games, online casino patrons value the most cutting edge interactions allowed by existing levels of technology.
Traditional live games have historically been adapted into video simulations that only go so far in capturing the spirit of their original versions. As internet gaming technology moves along, it aims to make up for shortcomings that separate online casino gambling with true to life brick and mortar experiences.
More Live Dealer Games
Interacting with a real dealer is an important feature of land-based table gaming, so its absence online caused a significant fissure between the quality of live games and their internet casino counterparts. Advances in video streaming capabilities and the proliferation of high internet connection speeds have increased the popularity of online casino games that include live dealers.
The approach improves the casino experience by maintaining the pace and timing of genuine live games and preserving the table rituals that characterize land casino play. High definition feeds are broadcast in real-time, so the live dealer casino platform provides the most life like representation of actual casino scenarios. As a result, more and more online casinos are including live dealer games in their portfolios.
Perception is reality, so without live dealers, casino patrons are sometimes troubled by the authenticity and reliability of random number generators. Without real cards and genuine roulette balls there is less tangible assurance that chance is really at work in determining every online casino outcome. While the technology has been in use for several years, today's live dealer games are unrecognizable when compared to earlier versions.
Looking Ahead
The future of live dealer online casinos is limited only by the technology that delivers glitch free streaming video to widespread users. Improved computer savvy and access to reliably fast internet connections bring live dealer games within reach for most online gamblers already, and those who are trailing are not far behind.
Mobile technology is screaming along, creating a new market for live dealer games. Forward-thinking internet casino operators are partnered with tech companies to provide smartphone compatibility and iPad-friendly live dealer games. IPad roulette is active already, with other games launching periodically, as they are developed. For internet players, Blackjack, Baccarat, Roulette and Casino Hold 'Em are widespread live dealer offerings, so mobile technologies are not far behind in these areas.
Live Dealers Bridge the Gap
Online gambling has enjoyed comparisons to live brick and mortar casino play since its inception. Both camps have advocates, but there is no question that the two approaches are unique from one another. Online live dealer games capture some of the benefits of both types of play, addressing some concerns along the way.
Online play cannot be beat for discretion and convenience. Web-based live and regular dealer games each share the relatively low impact of getting to the tables. Where live dealer games stand-apart from regular automations is in the realistic and personal presentation that amps up excitement levels for those players accustomed to gambling in land-based casinos.