Can Joshua Salvage Career in Defining Ruiz Jr Rematch?
High stakes are on the line as Anthony Joshua faces a decisive rematch with Andy Ruiz Jr on December 7 in Saudi Arabia.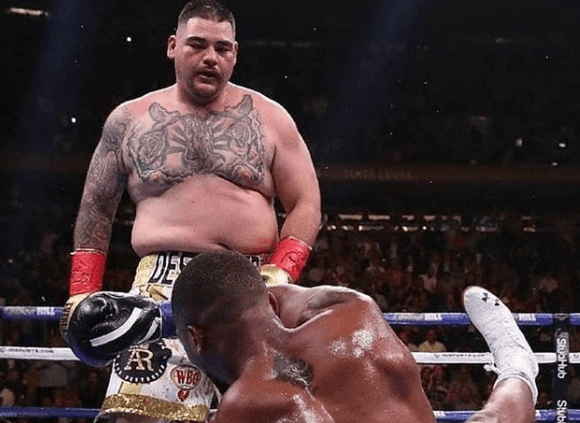 What was supposed to be a grand arrival across the pond for Anthony Joshua; the chance to capture a new American audience and leave a lasting impact on his maiden travels abroad, ultimately became an embarrassing and unexpected hiccup at the vital moment.
Building towards the desired heavyweight showdown with America's own WBC champion Deontay Wilder, British star Joshua took to the New York City stage full of hope and aspirations of easily growing his fanbase on new territory.
But the main character in this hopeful American chapter suffered a damaging high-profile slip-up, with his opposite number Andy Ruiz Jr tearing up any widely envisioned script at Madison Square Garden.
The late stand-in challenger – replacing Jarrell Miller after he tested positive for banned substances on no less than three occasions – played his role as the no-hoper underdog perfectly in the build-up.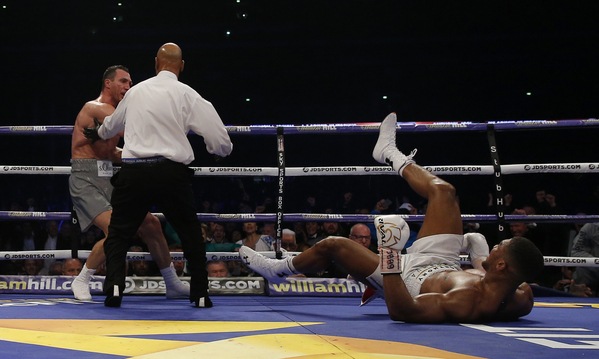 His flabby frame and mellow demeanour only added to calls of disgust regarding his late selection as cannon fodder to ease 'AJ' into life in the United States for his first fight outside of the UK as a professional.
Proceedings were going to plan for Eddie Hearn's leading British money-maker on his maiden venture into the American market up to the third round, when Ruiz Jr was sent crashing heavily to the canvas.
This was it, it seemed.
The encore was imminent and curtains ready to be drawn on a successful ring outing for the British team in NYC. But such a sweet scenario swiftly turned sour as it was Joshua who was soon lifting his chiseled frame off the ring floor.
The Watford-born fighter managed to weather the Mexican-American storm for a further four rounds until evident fears from his team at ringside were realised in the seventh.
Joshua was eventually stopped by the referee in the corner after three further knockdowns, crowning Ruiz Jr the first ever heavyweight world champion of Mexican descent in what is likely the biggest upset in the sport this year.
High stakes for 'AJ' in Saudi Arabia
That devastating defeat at the hands of such an overwhelming underdog on his American debut left doubts surrounding his future at the top level of the division. But that's the nature of heavyweight boxing and upsets can come to fruition.
Joshua has a shot at redemption though.
The awaited rematch is set for December 7 in Saudi Arabia at a purpose-built temporary venue, which will hold up to 15,000 spectators.
A second successive loss to Ruiz Jr could potentially mean disaster and spell the end for him as a boxing superstar, particularly away from home soil.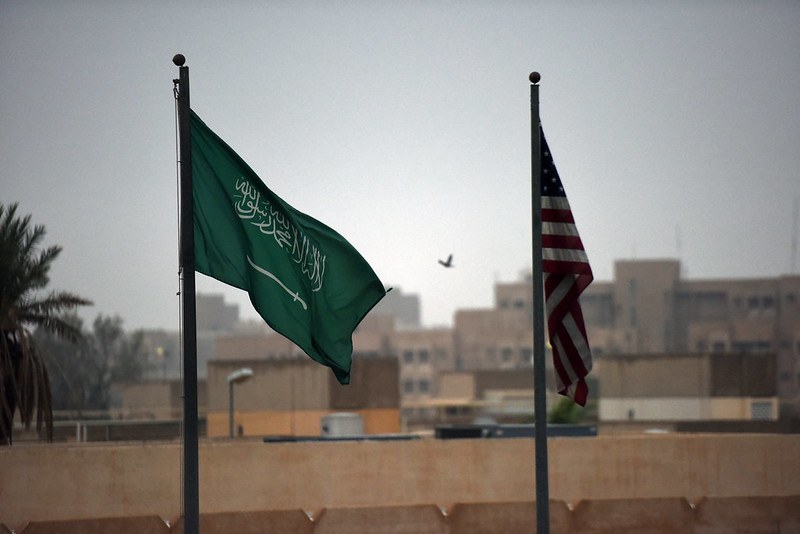 But rewriting his initial wrongs and overturning the result in the rematch dubbed 'Clash on the Dunes' would likely propel him even further up the boxing spectrum.
Victory here in front of the Sky Sports Box Office cameras would also set up even more prosperous super-bouts in the near future, including a Ruiz Jr trilogy and long-tipped clashes with WBC champion Wilder and British rival Tyson Fury.
That latter pair are expected to collide once again in their own rematch next February in what would be a repeat of their dramatic affair from last December. Ukrainian ace Oleksandr Usyk is a new exciting inclusion in the heavyweight division as well, after successfully debuting against Chazz Witherspoon on American territory this year.
The former undisputed cruiserweight kingpin is regarded as the mandatory challenger for the WBO title, which will be on the line when Joshua and Ruiz Jr touch gloves again this winter.
A meeting with Usyk would therefore be another huge event for 'AJ' next year and one that could easily be made in one of the UK's prominent venues, unless he opts to vacate the WBO strap after potentially reclaiming it.
Of course, any such intriguing fights that lie on the horizon will swiftly fade away into the distance for the Briton if he is unable to deal with the matter in hand in Diriyah.
Repeat or revenge in 'Clash on the Dunes'?
Joshua's reputation lies in the balance in this highly-anticipated second encounter with his maiden conquerer.
As is often the case at the top level, a defeat can actually work in a fighter's favour long term. If 'AJ' can make the right adjustments in his gameplan with trainer Rob McCracken and secure a rematch victory it would see him get back on track after such a drastic mishap.
A lot was made of Joshua's body language in the ring before the initial loss, sparking a flurry of rumours and reports of problems in camp in the lead up to the fight. Those claims have been shot down by Joshua's team since, but the fighter himself has vowed to be "more switched on" this time around nevertheless.
He will be aiming to return to winning ways and finish the year with his former world heavyweight titles back in his possession.
As well as being more mentally focused heading into battle, there are several keys to victory for the dethroned heavyweight champion.
Ruiz Jr will have had a longer and proper training camp in order to prepare for Joshua this time out; with his leaner frame in recent work outs showing the graft he's been putting in and highlighting what could be another tough night's work coming up for the champion-turned-challenger.
Keys to rematch victory for Joshua
While this could just prove to be a bad match-up of styles for Joshua, there are still certain elements that could swing fortunes in his favour. Keeping a better distance, especially in the early rounds, will be key against the shorter and faster reigning champion.
Using his size advantage more effectively with primarily long, straight shots is therefore beneficial, meaning a snapping jab in the face of Ruiz Jr should be rewarding. The Mexican will want to get on the inside and work Joshua's body again, so his coach McCracken will undoubtedly be calling for a more encouraging distance to be set from the opening bell.
Patience is vital too and establishing a strong early jab will help settle him into this latest massive PPV event. 'AJ' rushed in for the finish after dropping Ruiz Jr in June and paid the ultimate price; taking a thudding hook and being unable to fully recover.
When Ruiz Jr does come forward with his quick combinations at a closer distance, Joshua will want to tie the smaller champion up in the clinch as much as he's permitted by the referee and lean all his weight down on him.
Joshua was tentative with his own jab and straight right hand this past summer, leading him to concede ground as Ruiz Jr closed the gap comfortably. A more assertive approach here could subsequently make a decisive difference when the pair trade leather again on December 7.
Following a stuttering and ultimately unsuccessful first performance against Ruiz Jr, Joshua now has a second take coming up. A consecutive upset in Saudi Arabia could see the curtain call on his overall significance in the division's landscape.
But victory in December would hand him a speedy career revival and derail any lingering doubts over his credentials. More momentous showdowns loom large with success but these are fine margins and Joshua can't afford any calamities here in the most pivotal chapter of his career to date.
Sources:
https://www.theguardian.com/sport/2019/aug/09/anthony-joshua-rematch-andy-ruiz-jr-saudi-arabia-7-december?fbclid=IwAR313pevFW4I-eKv0emwZU1EOvLz-NuBJ7bJaAc5Jt3rSE-EZASnGmvCIbQ
https://www.mirror.co.uk/sport/boxing/anthony-joshua-vs-andy-ruiz-20584256
https://www.mirror.co.uk/sport/boxing/anthony-joshua-likely-vacate-world-20567008