Interview: James and PaulyG, SportsCastr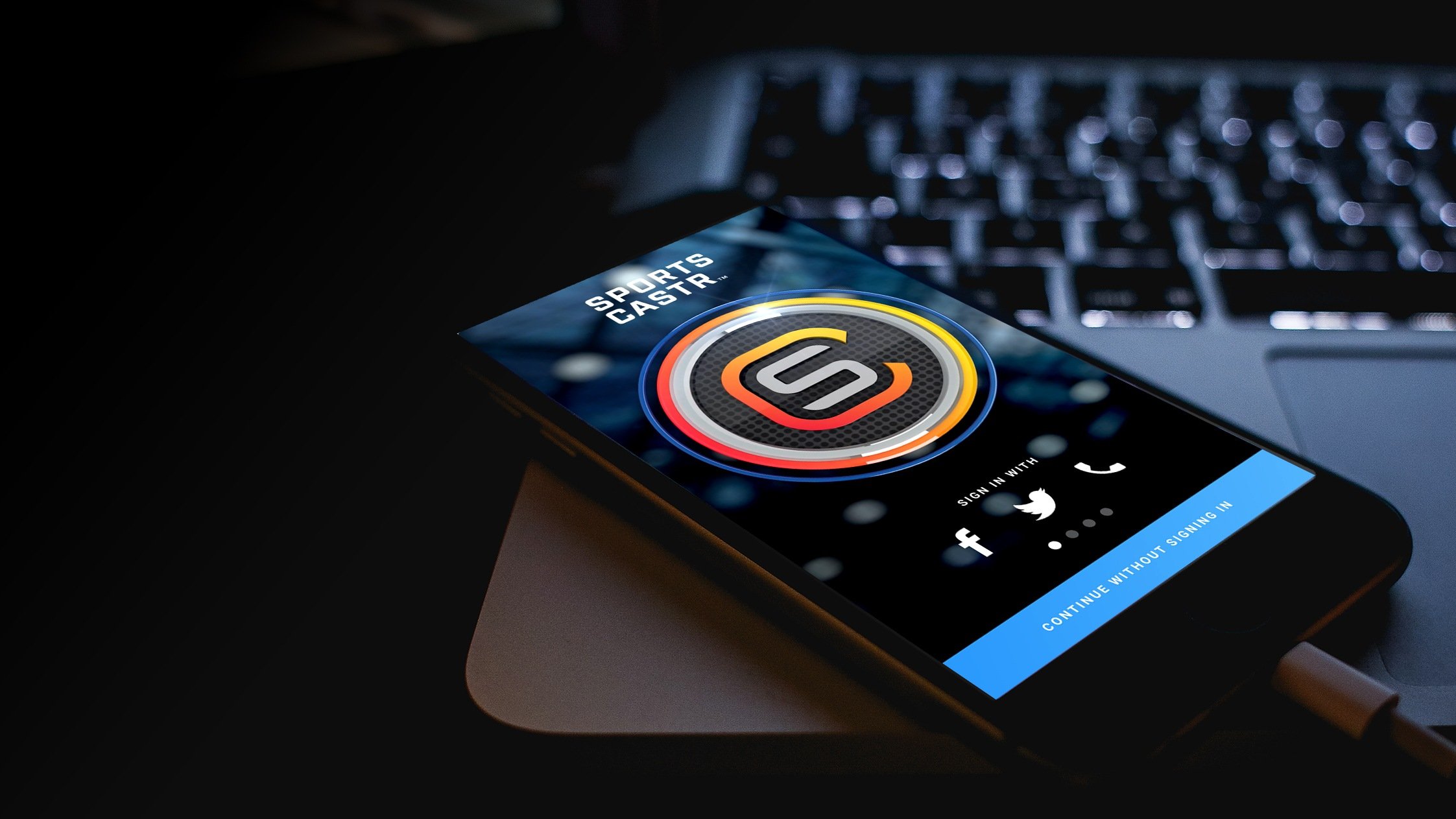 Casino.org chatted to James and PaulyG, a broadcasting duo who are regulars on the SportsCastr leaderboard with a channel that's already had over 48K views since September 2018. Read on to discover how it all began, their biggest successes so far, and the plan for ditching the day jobs to become sports commentators full time.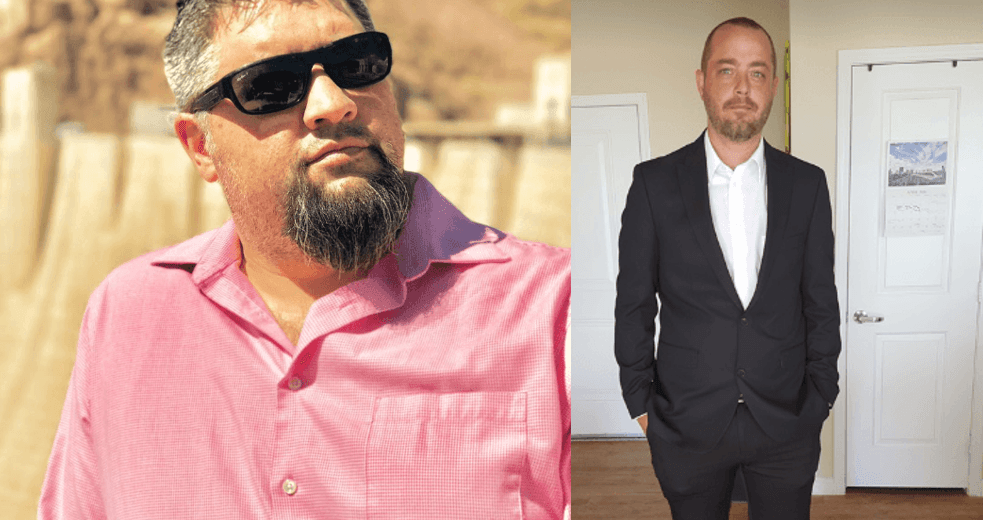 How did you start out as a SportsCastr Commentators?
A: We were turned on to SportsCastr in August of 2018 when we saw someone talking about the site on a Golden Knights Facebook fan page. The way SportsCastr were marketing themselves at that time was primarily as a second screen experience for play-by-play.
We saw that some other people were using the platform as a talk show type format, though, and with the Golden Knights about to get their second season started, it felt like a great way to get into the broadcasting side of things. James contacted Pauly G. to see if he would be interested and that is how the idea was born. We have known each other since our days in Junior high school in California.
Have you always commentated as a duo?
At the beginning of this adventure, every broadcast was done as a duo. There is a reason why so many sports content shows, both on television and on the radio are done with a team of people. It allows more banter, and less monotone talking. It also keeps people more engaged and offers listeners multiple perspectives at the same time.
That all being said, as March of 2019 came, several play-by-play broadcasts have been done solo by both James and Pauly G. But the Talk show format has been, and forever will be done, as a duo.
You've had an impressive 48K views on your channel, how long has your channel been running?
Since September of 2018. However, that can be misleading, as our first show, "All things VGK W/James and Pauly G." was on for one hour, once a week, and that was the only broadcasting we did up until February or March of 2019.
We have since diversified, allowing a broader base of topics to be covered and more time for broadcasting, which has resulted in far more views in the last few months.
You're #2 on the leader board – Is this the highest you've ever been on the SportsCastr leader board?
We finished 1st in February. We have finished 2nd multiple months. Since the Leader board began in November 2018, we have only finished out of the top 5 once (6th).  Both Pauly G and I are extremely competitive people, going back to our days as athletes.
How does your SportsCastr channel fit around your day to day lives?
James currently works around 60 hours a week. Pauly G. works over 40 most weeks. We fit our broadcasting schedule around our current work schedule. Creating sports content is a labor of love, though, so the hours we spend broadcasting doesn't feel like more work.
It just feels as though we are spreading our love of sports, our love of doling out opinions, and our passion for inspiring the current generation along with the next generation to think differently when it comes to sports.
We are not your "cookie cutter" broadcast streamers. We do things differently. If we did things exactly the way broadcast television has done it for decades, it wouldn't be fun to do it after a long day of work.
Where do you see your commentary career in five years' time?
Idealistically, in five years, this will be a full time "job" for both of us, whether by virtue of streaming content online or being picked up by an established company. Online content creation has seen a meteoric rise over the last half a decade. You see with Twitch just how much interest there is in personalities and "outside the box" content. Online Sports content creation is really just in its infancy.
You see the Bleacher Reports and Barstool Sports of the world and their ability to infiltrate the market share of the big boys in the industry on the article side, and it's only a matter of time that the video aspect of online sports content creation really takes off. The generation now growing up, (9 – 18 years old) doesn't want to be told who they have to listen to to get their sports news or play-by-play/color commenting from.
This has created an opening and an opportunity in the market to capitalize on it. The early adopters of this market change will be ahead of the curve to be able to take advantage of it financially, and that is what we are in the process of doing. Trying to make our set more aesthetically pleasing, polishing up our online personalities, upgrading equipment and more.
If the market does in fact move in the direction that we hope and expect, then we feel that in five years' time we will be able to do this full time. This is also the main reason that we have re-focused our brand from simply "All things VGK" to "All things Sports."
As we find out what people are most interested in seeing, we can continue to tweak our approach to suit the market demands and try to capture an audience that will allow us to make this our primary source of income.
What was your most successful commentary video and why do you think it was so successful?
That's a tough question to answer.
The Super Bowl every year is considered the highest rated television show of the year, but it doesn't necessarily mean it was the most successful. We have short form videos that we've done that we put hours of research into. We really did our homework on it, feel we presented the information in a fun, engaging way, but it only garnered a few dozen views. Then we have broadcasts that have gotten hundreds of views that we weren't prepared for and seemed amateurish when we look back on it.
I would say that many of the episodes of "All things VGK W/James and Pauly G." would be the most successful in that the amount of time we used to prepare for it, the banter back and forth, and the overall reception we got from those people that viewed it.
The episode we did toward the end of March in which James let the cat out of the bag on a gigantic crush he had on a former U.S. Olympic Gymnast (Dominique Moceanu) and revealed he had sent her a mix take back in high school, along with many other very entertaining things on that time in his life, would rank right up there with one of the more successful broadcasts. It was just before the NHL playoffs this year, so after embarrassing himself for 20 minutes, to come back and talk hockey was great content.
What's your favorite sport to commentate on?
Baseball, because the game is so deep with both technology and stats that you can really make that sport your own. We started with hockey, and we will continue doing "All things VGK" during hockey season but that's just one team. As far as overall sport goes, it's baseball.
You mentioned you're both highly competitive and used to enjoy sports at high school. Tell us more about that!
Both James and Pauly G. played sports up to and through High school. Baseball for James, baseball and football for Paul. James had an opportunity to play professionally in Australia in the early 2000s, but with a daughter just being born, he was unable to. Pauly G joined the military shortly after high school.
Beer league softball is about all we are good for now as we approach the age of 40.
James actually threw his back out sneezing last year, so any high -level sports are probably out at this point in his life. You know you're getting old when you throw your back out sneezing. We both still enjoy being active, however – just not organized sports.
Are there any commentators you look up to or admire?
Pauly G: Vin Scully, as I'm a huge Dodgers fan, but also the duo of Mark Jackson and Jeff Van Gundy. The chemistry those two have together is amazing to listen to.
James: Not necessarily commentators, but there are content creators that I look up to. Dan Lebatard for my money has the best sports show in the world. His ability to entertain you and keep you engaged is the best I've ever seen. I would love to get to that level one day talent-wise.
Locally here in Las Vegas, there is a show on radio called "Cofield and Company". Steve Cofield and Adam Hill have some of the best chemistry of anybody in the business. My style is more in line with Steve Cofield. While my overall style of broadcasting is a mix of so many different personalities, I will actively listen to that particular show to try and improve my craft because of how much respect I have for their ability.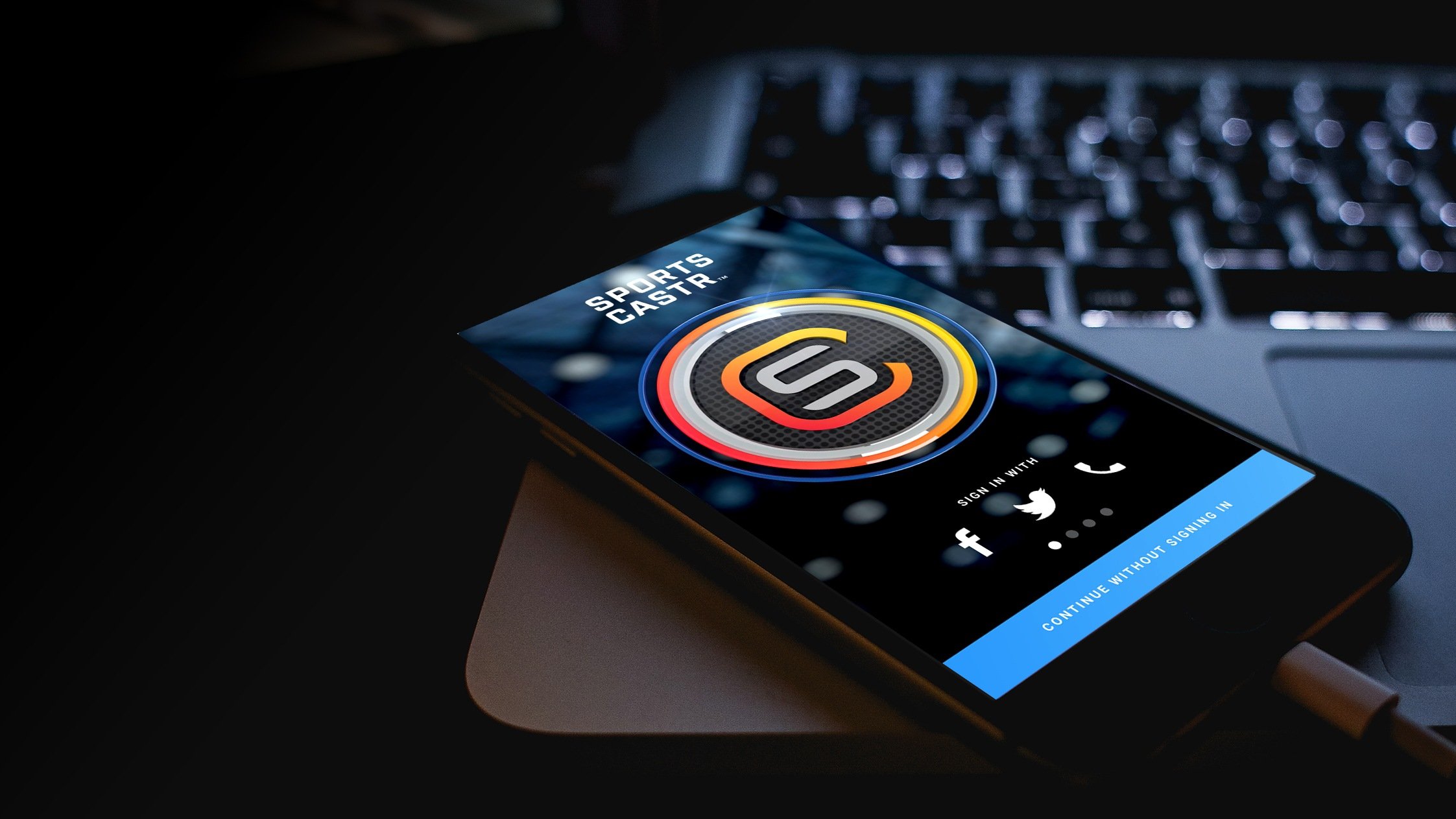 If you'd like to keep up-to-date with the dynamic duo, head to their SportsCastr channel, their website AllthingsVGK.com, or follow them on Twitter or Facebook.
Feeling inspired? Find out how you can get into sportscasting in our post on Spalk and SportsCastr, two platforms that give you the chance to have a go at commentating. Who knows, you might just end up on the leaderboard!