What it's Like to Play in The WSOP Main Event
From playing with poker pros to washing socks in his hotel room, Ian Kalman tells Casino.org what it's really like to enter the WSOP Main Event – and come home with nearly $50K. Ian is the Founder and Writer at Bald Guy Greetings and plays regularly in poker tournaments.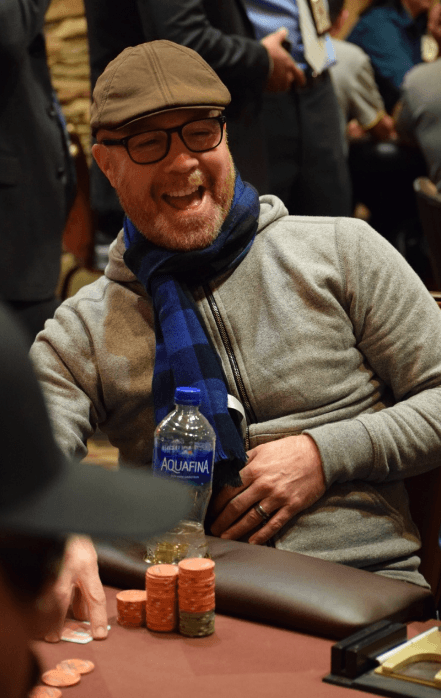 Tell us more about your day job at Bald Guy Greetings and how you got into that.
I started Bald Guy Greetings in 2005. I was going to a friend's birthday and somehow I was put in charge of picking up his cake from Baskin-Robbins. It was mint-chip with white cake and it was delicious, but that's not important right now. They asked me if I wanted something written on the top. I thought about it for a couple of minutes and had them write: "Happy 35th Birthday. If this were the 1700's you'd already be dead."
When we gave him the cake that night, people loved it and jokingly said that I should write greeting cards. We all laughed it off, but I got to thinking, "Yeah, I can write greeting cards for people looking for an alternative to overly sappy Hallmark Cards."
And that's pretty much how Bald Guy Greetings got started. I wrote about 60 cards on a flight from San Francisco to New York and ran them by my group of friends. We narrowed it down to 16 cards and I started a greeting card company. Now we have over 300 cards, but to be honest, two of them aren't very funny.
When did you start playing poker?
I've always played poker. I remember playing with my grandparents when I was seven years old. But we would play 7 card stud or draw poker. I didn't get into Texas Hold 'em until 2000 or 2001.
I joined a friend's weekly poker game and that's all they played. I was used to carnival poker games, like deuces wild or Baseball, where threes and nines are wild and you can buy an extra card if you got a four. I did well that night and I became a student of the game.
I read everything I could on the subject: Doyle Brunson's Super System, Mike Caro's Book Of Tells, and Dan Harrington's trilogy Poker Tournaments and a bunch more, of course.
How did you get in to the WSOP?
I used to play on Full Tilt Poker and they offered satellites to the 2006 WSOP main event – I played in a handful of those. I won my entry plus $1,500 for travel expenses. I only played the one year, but I made it to Day 4 of the tournament and took home $47,000 for 167th place.
I keep meaning to play again, but it's difficult to run my business and be away for 10 days. But yeah, it's getting ridiculous. I need to go back this year. Thanks for the reminder.
What hand did you lose on?
It was mid-way through the day and I had a good stack and was happy with the way I was playing. I picked up two jacks and raised from the button in an un-opened pot. The big blind looked down and immediately went all-in. The play didn't make any sense.
I had about 60 bb and they had about 70 bb. I figured that the big blind had put me on a steal, because I was on the button, so I called. He flipped over 66 and I flipped over my JJ. I was a 4 to 1 favorite and was happy…until I wasn't. The flop was safe, but the turn was a 6 and I was down to two possible cards in the deck. I didn't get a Jack, so I was out. It was an amazing experience, except for the final hand.
Did you find your style of play was affected by how big the buy-in was, and how big the prize money was?
I definitely thought about the buy-in, but it was a satellite, so it actually didn't cost me $10,000. Ideally, the cost of the buy-in shouldn't affect the way you play and it doesn't anymore. If it does affect your play, you're probably playing in too big of a tournament.
What's the craziest thing you've ever seen at the WSOP?
This is a tough one. I'm sure I saw crazy plays and such, but I see those every time I play poker. To be honest, I can't think of anything too crazy that stands out. Poker attracts people from all walks of life, so it's always amazing people watching. But that's whether it's the WSOP or an $80 tournament at Planet Hollywood.
What's the best and worst thing about playing in the WSOP?
The best thing is the excitement. It really is the best poker tournament structure I've ever played in. You start with a good amount of chips and the levels are two hours long.
You're playing with the best in the world and the worst in the world. It's always exciting to see a Phil Ivey or a Daniel Negreanu sit down at your table. Until you realize the reason you are star struck by them is because they're really good at poker.
Did you play against any poker pros?
Sure. It's hard to play in the WSOP and not play against any poker pros. I played with Daniel Negreanu, Phil Ivey, Huck Seed, Mike Sexton and so many more. It was an unbelievable rush for me. I'm sure they didn't feel the same.
What's your favorite snack at the poker table?
I don't really eat at the poker table, but when I do, it's usually some sort of nut. I'll eat almonds or roasted peanuts. I try not to get a sugar high, because I don't want the crash. Especially, when I'm playing 12 hours a day. I also drink a lot of water to stay hydrated.
Have you got any lucky charms?
Not really. I don't usually intend to bring a lucky charm. If I wear something and win a tournament, I guess I do try to wear that to the next tournament.
In the 2006 WSOP, I would wash my socks every night after we played in the sink of my hotel room and hang them to dry. Yeah, I know that sounds crazy, but everyone has their thing.
What's been your single biggest win?
My biggest win was in August of 2018. It was $57,000. I've had a handful of wins in the $50K range, but technically, this one was the biggest. It was an $1,100 tournament at Bay 101 in San Jose, CA.
And biggest loss?
This is a hard one to say, because I'm a tournament player. I don't really play cash games. The amount I lose can't be more than tournament cost itself.
So, I guess the biggest loss I've had was $12,000. It was the Bellagio Five Diamond last year. I played in two satellites and didn't win an entry, so I decided to buy in. So that was $1,000 for each satellite and then the $10,000 entry fee. Thanks for bringing that up.
What's been the biggest mistake you've ever made during a poker game?
I guess the biggest mistake I made was that I didn't see how many chips another player had. I called their all-in, thinking they had much less than me, but they ended up having more chips that were hidden behind their smaller denomination chips.
I don't make that mistake anymore, but I see it happen all the time. It's easy enough to take the extra second and confirm what is being bet (of course).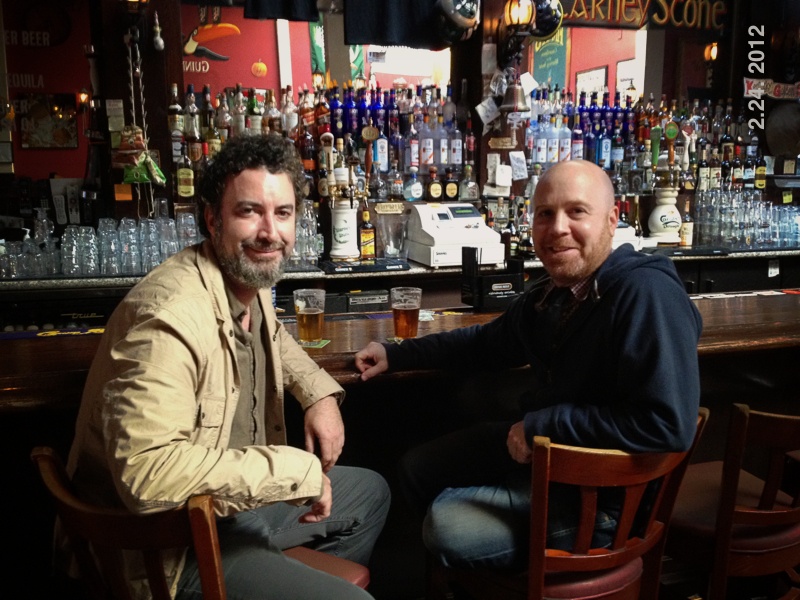 Ian is offering Casino.org readers a 20% off promotion on his greeting cards. Just head to Bald Guy Greetings and enter the discount code "POKER" to redeem the offer.
You can follow Ian for guaranteed entertainment on his various social channels:
Facebook: facebook.com/baldguygreetings
Twitter: @BaldGuyGreeting
Instagram: @baldguygreetings