Interview: Roland August, The Elvis Mobile Minister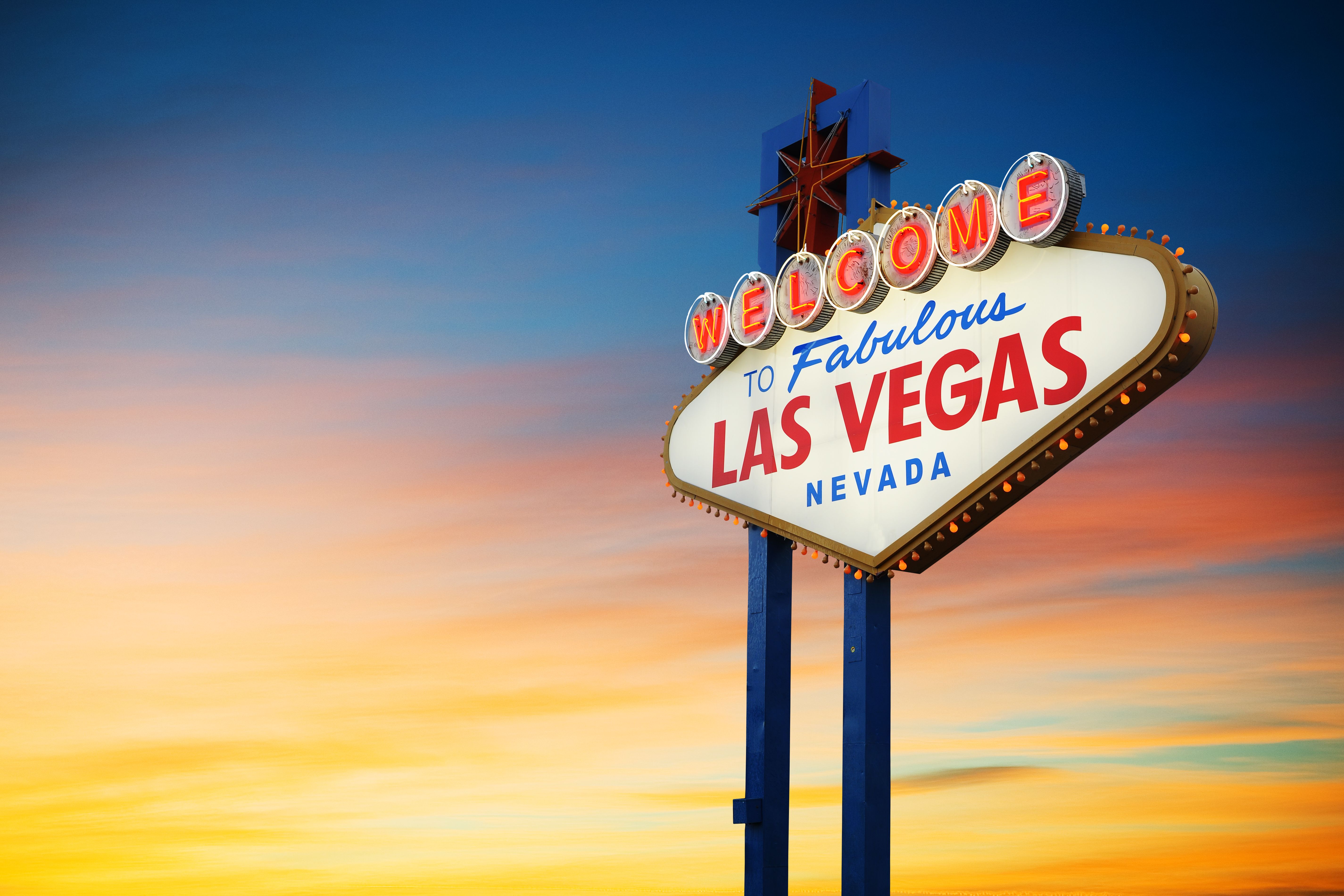 Casino.org chats to The Elvis Mobile Minister, a Vegas-based wedding officiant who's married almost 15,000 couples in 15 years. From couples tying the knot in the nude to saying "I do" in a trapeze performance, he's seen just about everything you can imagine.

What made you want to become a wedding officiant in Vegas?
I became seriously interested in becoming a wedding minister after singing for weddings at the Viva Las Vegas Wedding Chapel. On a very busy day the owner asked me if I would perform the ceremony and I asked him what character I was supposed to be. We did themed weddings at the chapel, which meant I would sing it as Elvis or perform a ceremony as a pirate, or perhaps Dracula, or even the Grim Reaper.
He said he wanted me to just be myself! I didn't understand because I wasn't a licensed minister, but he said: "Just do the ceremony and then the licensed minister will sign the paperwork afterwards. Just talk about love or something like that – you'll be fine!"
So I went in and I looked in the couples' eyes and I saw the unconditional love that I see in every couples' eyes that I marry. I saw the commitment, their devotion and their gratitude for finding the love of their life – and I was so overwhelmed that I began to cry!
I came out of that wedding knowing that I had to become a licensed minister so that I could do real weddings all the time, instead of just being a costume character and singing for themed weddings.
It took me about or year to accomplish my dream because back then you had to actually be a minister in a real church in Las Vegas.
Is this your full-time job?
I have been working as a minister in Las Vegas now for 15 years and I have married close to 15,000 couples. This is my full-time job and I am available seven days a week. I marry an average of 20 couples a week!

With a background in musical theater, have you always wanted to be an Elvis impersonator?
I did not always want to be an Elvis impersonator. My dream was to sing and dance on Broadway, which I was fortunate to do back in the 80s. I then moved out to Los Angeles to continue my acting career and was fortunate to be on the old soap opera Santa Barbara, The Tracy Ullman Show and The Golden Girls, as well as a number of other TV shows at the time.
I moved out to Las Vegas to open my own restaurant, thinking that I was finished with show business. Little did I know I would be asked to sing in the annual Golden Rainbow show, a non-profit organization that provides support to people living with HIV/AIDS in Southern Nevada. We rehearsed at the Viva Las Vegas Wedding Chapel and that's where I began singing for weddings as Elvis!
What makes Las Vegas weddings so special?
Las Vegas weddings are special because of the spontaneity and the casual element of people just coming to Las Vegas to have fun and get married at the same time! The energy is just so positive you can't help but get swept up into it.
What is the most unique place you have hosted a wedding in Vegas?
I've hosted several unique location weddings in Las Vegas. There are couple that stand out in my mind, though.
The first: a Britney Spears concert, where two gentlemen got married because they had met at a Britney Spears concert one year prior… And she was gracious enough to allow us to perform the ceremony before the concert!
Another was marrying a couple on a trapeze in Summerlin. They had been practising to be trapeze artists and I went up there with them, swung out on the trapeze and married them! Crazy fun.
Hot air balloon weddings are fun and I work with a skydiving company where we marry couples skydiving. These are all pretty cool, fun things that you would not find someplace else.
How much would a typical Vegas wedding cost?
My weddings through The Mobile Minister website cost between $175-250. Weddings for the various hotel chapels run between $500-$1,000.
Where is the most common location to get married in Las Vegas?                     
It would probably still have to be the wedding chapels but more and more people are moving to outdoor locations because they look so great in your wedding pictures! I love doing weddings outside the Bellagio Fountains, Caesars Palace, or  a balcony at the Cosmopolitan with a spectacular view of the Strip.
What is the most memorable wedding you've ever hosted? 
My most memorable wedding is actually a wedding where the couple wanted to be nude for their ceremony. We did the wedding in Red Rock Canyon, early in the morning, so we would be out by ourselves.
The couple was so amazing and totally in love. The whole thing was really sweet, and honest, and loving –  because of that it did not seem as strange as it sounds!
What is the weirdest request you've ever had at a wedding?
The weirdest request I ever had for a ceremony was when a couple wanted me to dress up as Lady Gaga and marry them on the roller coaster at the New York New York Hotel! I did it on a New Year's Eve several years ago.

How many Elvis outfits do you own?
I own five different Elvis outfits.
Have you ever married anyone famous?
I married Katy Perry in her video Waking Up in Vegas. She chose me because I was a real minister and she comes from a minister family.
Any wedding disasters you've witnessed?
The only real wedding disaster I encountered was a young bride being left literally at the altar on her wedding day, with her whole family there not knowing what was going on. They had all been happily partying the night before at the rehearsal dinner and then the day of the wedding the groom and his family did not show up. It was very sad.
What are the most popular packages people tend to purchase from you?
People tend to purchase my silver and gold wedding packages. About 50% is my traditional ceremony and the other 50% is me as Elvis.
What is the furthest someone has traveled to be married by you?
People come from all over the world to get married here in Vegas so literally people from China and Australia, Russia all come here. I travelled to Madrid in Spain to marry 60 couples for the Saint Valentine's festival there as Elvis several years ago. This June I will be traveling to Zürich in Switzerland to marry couples at their annual LGBT festival.
Have there been any major changes in the industry over the past 25 years? And do you have any predictions in trends over the coming years?
I believe the wedding industry is changing for the better in Las Vegas. People are moving away from the small cheesy chapels and are expecting a higher level of service for their wedding now.
Couples are still looking for an inexpensive way to get married in Vegas that is still fun, but at the same time I have seen an expansion of high-end weddings coming here because there is so much to do in Vegas and entertaining your group could not be easier. You can literally turn your whole wedding party loose and just say: "We'll see you tomorrow for the wedding – have fun!" – and they can go crazy!

Image credits: The Elvis Mobile Minister