How do the world's top tennis pros handle the transition from clay to grass?
Tennis has the fairly unique demand of its players that you must be able to perform on different surfaces. Granted, horses can be raced on turf or dirt courses and long-distance runners go on roads and cross-country circuits as well as tracks, but no other sporting discipline asks you to play on clay then switch to grass midway through the season.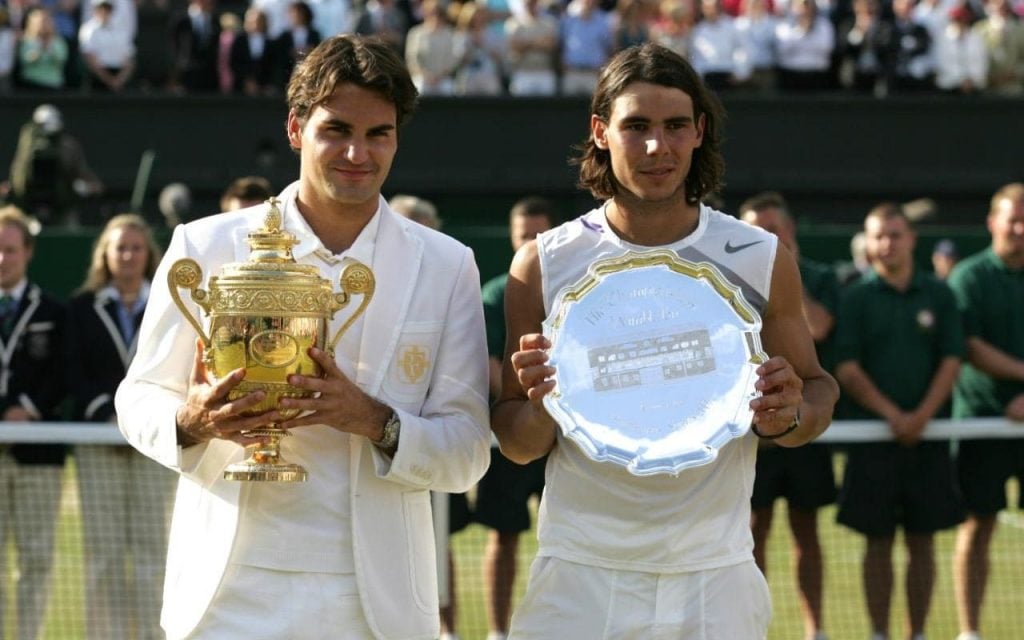 That's just the tip of the iceberg with tennis. Major events on hard courts – both indoors and outside – bookend this sport's annual programme, and some tournaments even take place on carpet! What this means is if you want to reach the top of the tennis world, then you need to be able to make successful transitions and adapt your game accordingly to what's underfoot. It's a lot easier than it sounds.
Four Grand Slams are contested every year; the Australian Open in Melbourne, then the French Open at Roland Garros, Wimbledon and the US Open at Flushing Meadows. These are natural targets for the best in the business, but the middle two of those majors come in quick succession.
Hit the Grass Running
It used to be just 15 days between the French Open ending and Wimbledon beginning. A scheduling change to both the ATP and WTA World Tours introduced in 2015, however, means there's an extra week for players to adapt from changeable clay court conditions in Paris to the slick surface of lawn tennis at the All England Club.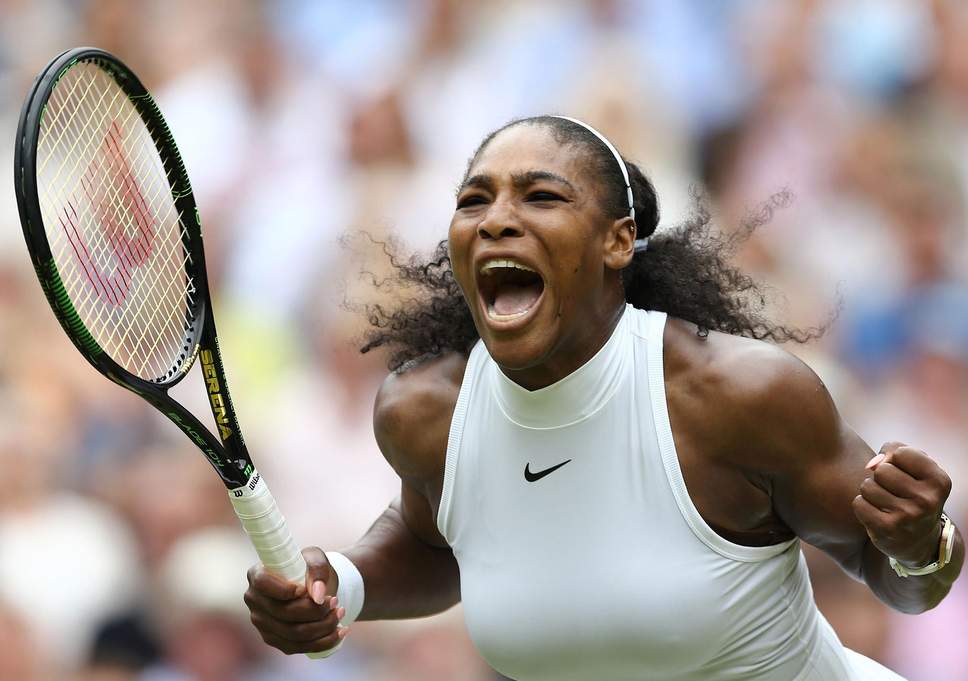 Those additional seven days haven't helped anybody, save modern day women's great Serena Williams win at Roland Garros and then Wimbledon in the same season so far. The powerful serving, hard-hitting American is one of 11 tennis players in the Open Era (which began in 1968) to have landed both Slams back-to-back. Williams is in esteemed company as one of seven ladies to do the clay and grass double in the same year, while four men have also achieved this:
Rod Laver (1969)
Margaret Court (1970)
Evonne Goolagong (1971)
Billie Jean King (1972)
Chris Evert (1974)
Bjorn Borg (1978, 1979, 1980)
Martina Navratilova (1982, 1984)
Steffi Graf (1988, 1993, 1995, 1996)
Serena Williams (2002, 2015)
Rafael Nadal (2008, 2010)
Roger Federer (2009)
Doubling up the French Open and Wimbledon was commonplace in the first 15 years of the Open Era, with seven different men and women managing this feat 10 times between them. It's a quirk of sporting achievement alone that Grand Slam dominance of both surfaces hasn't happened across the sexes in the same year yet.
Winning at Roland Garros and in SW19 has become rarer with just three players managing it a total of five times this century to date. Besides the face of women's tennis Williams, who did the double aged 20 in 2002 and again over a decade later in 2015, how about the two men who have defined a generation?
King of Clay Nadal Not So Nifty on the Lawn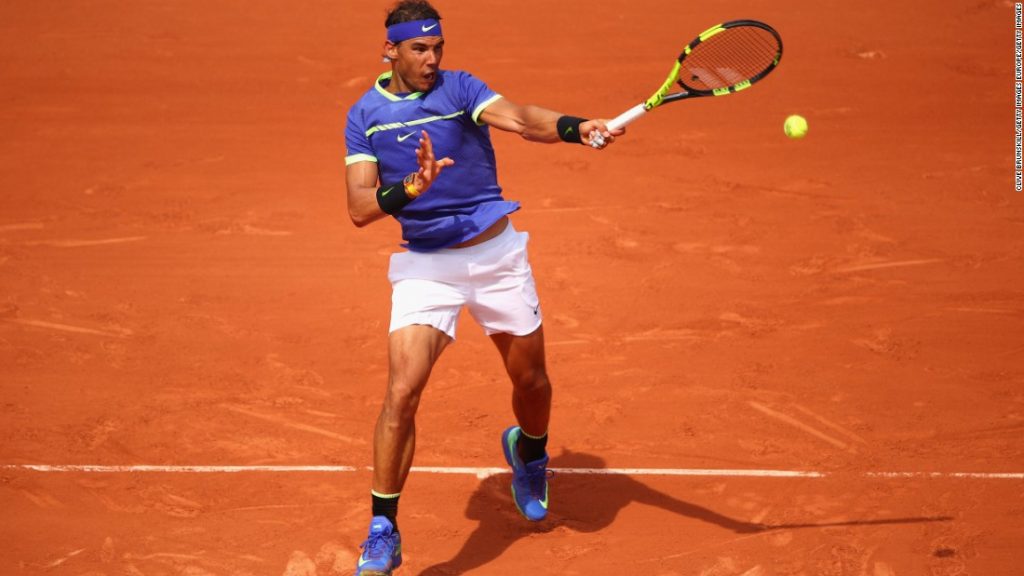 One popular quiz question about 11-time French Open winner Rafael Nadal is to name the two players that dared denied him on the red clay of Roland Garros where he has reigned supreme? It's Robin Soderling (2009) and Novak Djokovic (2015), but an even more curious stat is that – having sent the Spaniard packing from the surface he is unsurpassed on – both men went on to make the final and lose!
Clay just fits Nadal's game like a glove. The only other time he's bowed out early in Paris was after he picked up an injury. When you're the absolute master of a playing surface, anything else you might achieve while experiencing different conditions underfoot is a bonus, yet Rafa completed the Career Grand Slam of winning all four majors in 2010.
He's also had a further six successes across the Australian Open, Wimbledon and Flushing Meadows. As he's got older, however, Nadal has struggled to adapt his game to grass as injuries and age begin to catch up with him. Split the last dozen years and you'll see there's a marked drop in performance since 2011.
Prior to that watershed Nadal made five finals in six years winning the SW19 Slam twice completing the Roland Garros double in 2008 and 2010, yet he hasn't even made a Wimbledon quarter-final in any subsequent grass campaign. His levels on clay certainly haven't dropped, as Nadal has won five French Open tournaments losing just one match there in the same period.
There's no shame in concluding he's not the force of old on grass. Nadal may be the king of clay, but he bows to another when it comes to lawn tennis. Our focus now shifts from Spain to Switzerland.
Federer Doesn't Need to Play on Clay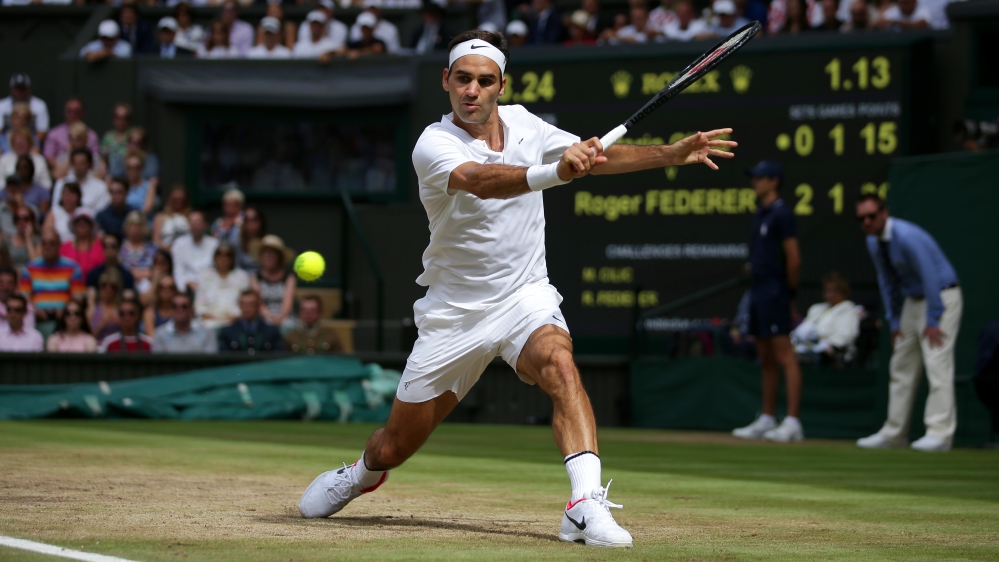 Roger Federer is the measuring stick on grass as an eight-time Wimbledon winner, yet he's had the least career success on clay with just one victory from five finals at Roland Garros. Who stood in his way four times? Nadal. Federer capitalised on the Spaniard's shock early exit in 2009, however, to ensure he at least has the French Open on his CV and went on to double up in SW19.
In recent years, the Swiss superstar has decided to rest during the clay campaign under pretext of prolonging his career in tennis. A more cynical interpretation of this may suggest Federer feels and has accepted that he cannot beat Nadal when the ball is in the Spaniard's preferred court.
Whatever reasons lay behind this decision don't matter, because Federer has nothing to prove to anyone. He might not have been seen to best effect on clay, but he unlike contemporary and fellow modern great Nadal has certainly handled the quick transition needed from that surface to grass.
An unparalleled record of 20 Grand Slam wins – six at the Australian Open and five from Flushing Meadows completing the haul – means we're dealing with a serious candidate for best tennis player of all-time when we talk of Federer. Since he first won Wimbledon back in 2003, his performances there speak for themselves with just one failure to reach the quarter-finals in 15 years.
If nothing else vindicates Federer leaving clay to Nadal, then it's surely adding that unprecedented eighth grass Grand Slam aged 35 in 2017 without even dropping a set! Nadal has managed that at the French Open twice before to his credit, but Federer's artistry on the lawn is no less beautiful. When even the greats of tennis can only rarely deliver on both clay and grass, you appreciate just how challenging this game is.