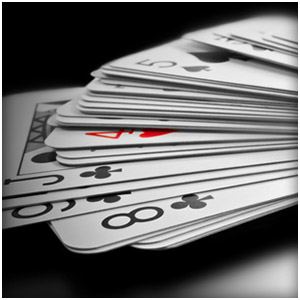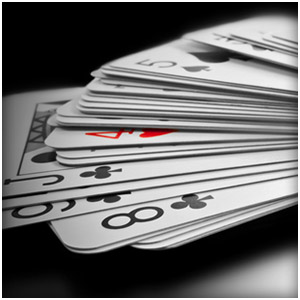 So you've decided to dip your toes into the exciting online casino market, or perhaps you've already played online, but want to expand your repertoire.  Where do you look for advice and feedback as to which sites are the most trusted, offer the widest variety of games, and give you the most bang for your buck? Let's explore the options for online casino review sites.
First of all, be aware that there's a lot more to know than just where the most action is. On casino review sites, you can learn about things you may not even have known existed, such as "no download" sites, where to get the best bonuses, Mac-friendly casino sites, legal U.S. sites, fastest payout sites, and best mobile gambling sites. Think of these review centers as your workhorse, because they've done all the legwork for you.  All you need to do is read, try and play!
One such site is Casino.org, an extremely user-friendly site that offers all the above and more. With everything clearly categorized and right at your fingertips, you can easily find whatever online casino information you seek. Just a few examples:
Where to legally play online if you're a U.S. citizen: yes, as an American, you can play online at many Internet sites with no problems whatsoever, but why take any risks when someone has already assessed which are the safest and most reliable for you?  You will find frank answers to all your questions about the legality and safety of play for Americans online, as well as direct links to the sites that have already been carefully vetted for you.
Mac-compatible casinos: did you know that generally speaking, casino sites do not offer Mac-friendly software, so you must play with No Download versions if you are a Mac user? Casino.org can guide you to your best options and make you the "Mac Daddy" of online play! You no longer have to be "PC" to have fun on Internet casinos.
VIP Programs: Just like in a land casino, online counterparts like to take very good care of their "whales": the players with big bankrolls who bring in lots of action. Casino.org has analyzed which online houses offer you the best ROI in terms of cash back, special game invitations, and even things like travel benefits for your hefty deposits and action play.
Online casino site reviews: There are so many factors to consider when selecting a great site to play on, including security, speed and ease of payouts, graphics and game selection. Rather than find out the hard way by hit-or-miss play, let a trusted casino review site that's been around for almost 20 years do all the hard work for you.
Mobile gambling options: As if the PC vs. Mac issues weren't crazy enough, when it comes to our mobile phones, you practically need a technology Ph.D. anymore to figure out what games will run on which platforms. Between Apple's iOS, Google's Android, and Blackberry, you need to make sure you have the right programs running to work correctly on your chosen system. Casino.org spells it all out and gives you easy-to-access links as well, so all you need to do is select your system, click and play.
There are many more excellent guidelines on review sites such as  Casino.org, but that's just the tip of the iceberg. Besides all the reviews, you will find things like Top 10 Tips for Playing in Online Casinos; links to all online games (remember, it's not just poker; you can also play slots, roulette, blackjack and many other classic brick-and-mortar games online as well); interesting blogs and the latest casino industry and player news; and in-depth FAQ sections and even an area discussing the benefits of online play. You can also find play money links if you want to "try before you buy;" many sites offer both options, and this way, you can see if you like the graphics and other aspects of play before you invest your hard-earned dollars.
Perhaps the best reason to use a site like Casino.org is that it is unbiased, so the reviews are impartial and honest. It's really no different than what you would do before buying a car or any other major purchase: you read reviews, see what experienced players have to say, read peer comments, and use all that helpful information to ultimately invest your own money wisely for the best possible results. No reason to fly blind when you can have a bevy of great wing men at your helm!