Find Out How to Open Your Own Online Casino
How to Set Up an Online Casino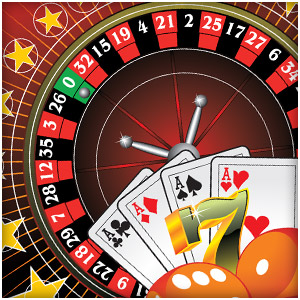 So you've seen what the big boys have done but now you want to breakaway and set up your own online casino? There are many places to do just that, but the UK is attractive because it has a long history of regulation and an open market. Of course, its tax rates might not be the best, but that's a whole other article.
The legal landscape in the UK is certainly one of the most inviting for both operators and punters, but before you hire a software developer and apply for a licence there's a few things you need to know.
In this article we're going to take a quick look through the process of setting up an online casino and alert you to some of the potential pitfalls.
The Basics
Setting up any online venture is tough, but trying to crack the online casino world is even tougher. With the industry filled almost to the point of saturation, it will be a struggle for any fresh faced operator to break into the market and generate any revenue. Indeed, because the majority of major operators have long histories in the gambling world (and millions of pounds in the bank), it will be almost impossible to loosen their stranglehold on the industry.
However, this isn't to say that there isn't a place for a new online casino; it simply means you have to be smart about things. Playing the established brands, such as William Hill, Ladbrokes and Paddy Power, at their own game is a losing strategy. If you want to be successful you need to find an edge, an angle you can exploit, in the same way a canny gambler tries to beat the odds.
So what can you hook your venture on? In reality this is the million dollar question, but one of the most important things online gamblers like to see is bonuses and promotions. While you'll no doubt want to offer as many traditional casino games as possible, the one area in which you can innovate is your bonus program. Whether it's deposit bonuses, reload offers, loyalty payments or free bets, these sorts of offers always appeal to punters. Thus, if you really want your online casino to succeed, you need to develop this area of you site and possibly take a lower profit margin in order to offer more attractive deals.
The Law
If you want to set up and advertise an online casino from within the UK you'll need to apply for a licence from the Gambling Commission. Designed to ensure the safe and lawful status of all online operators serving British customers, the GC updated its Gambling Act in 2005 to cover the increased demand for remote gaming. Now focused on all forms of virtual gambling – across the internet, mobile, TV and radio – the legislation is something all new companies will have to abide by in order to receive a licence.
So how can you sway the GC in your favour? The first thing you'll need to do is meet certain technical standards. In a nutshell these standards cover operational and security procedures and are designed to ensure all customers (and their respective details) and protected. This means your online casino will need to have the necessary software to protect player funds, uphold the components of each casino game, take reasonable steps to avoid cheating and impose certain restrictions on players (in terms of age, betting limits and stakes). On top of this, every online casino must make sure its games are fair and its random number generator (the software controlling each game) is certified by one of the industry's recognised testing authorities, such as eCOGRA (e-Commerce and Online Gaming Regulation and Assurance).
On top of this, all UK-based online casinos must ensure they are financially robust and able to cover player balances. This often means having segregated accounts for operating capital and player funds. Moreover, all online casino operators need to ensure their money is protected from money laundering and any other criminal activities. Beyond this you will need to pay the UK Gambling Commission an annual fee for a remote casino operating licence. This amount will depend on your gross gambling yield and will range from £2,993 up to £63,671 per year.
The Costs
Arguably one of the most prohibitive aspects of setting up an online casino is the costs involved. Indeed, on top of developer costs and advertising expenses, every online casino will need to pay an annual fee for their remote gaming licence as well as a share of their profits to the British government.
To get your online casino off the ground you'll first need to hire a programmer to create a basic shell for your site. The cost of a coder can vary dramatically depending on quality and experience, but in general you should expect to pay £50+ per hour for an experienced programmer.
Once you've got the basic outline of a site you'll need to employ the services of a software supplier. These companies (such as Microgaming and Playtech) are experts in creating and operating casino games, as well as handling large networks of players. Indeed, if you want to open an online casino you'll need to pay an initial start-up cost which will start from £100,000+ as well as a cut of your annual profits (this can range from 10% up to 35%). Additionally, you'll need to give away a slice of each player deposit to a payment processor (this is usually around 2%-5% of each deposit).
Once you've got your site, paid a software supplier and covered your processing fees, the British government will want a slice of your action. Thanks to a recent shake-up in the law all online casinos that serve UK players will be subject to a tax rate of 15%. This means that anything you make beyond your operating costs will be subject to a levy of 15%.
The Punter
The final thing you need to consider when you set an online casino is the customer. Far from being a homogenised group of players, the British gambling public is split into a number of factions. Indeed, while some punters will enjoy traditional casino games, others will want the latest technology (such as live dealer games or mobile betting).
Thus, if you want your new venture to thrive, you need to ensure all of your members are catered for. Additionally, bonuses and promotions form a big part of the online gambling industry and if you want to be competitive you need to focus heavily on this area of your site. Providing added value and giving punters something in return for their loyalty is a must in the ultra-competitive gaming world.
The Finished Product
As you can see, setting up an online casino is not only complicated but costly. To successfully put together a legal operation you need weave your way through a maze of red tape, satisfy the UK Gambling Commission and pay a lot of people a healthy sum of money.
However, if you're able to roll with the punches and put something of value together, you can expect impressive returns. Indeed, recent projects estimate that the British gambling economy will grow significantly by 2015 and casino revenue will hit an estimated $1.3 billion. In comparison to other European and North American markets, this increase is impressive and the reason why the UK is one of the best places to set up an online casino.