R. Paul Wilson On: It Ain't Paranoia If They're Really Out To Get Me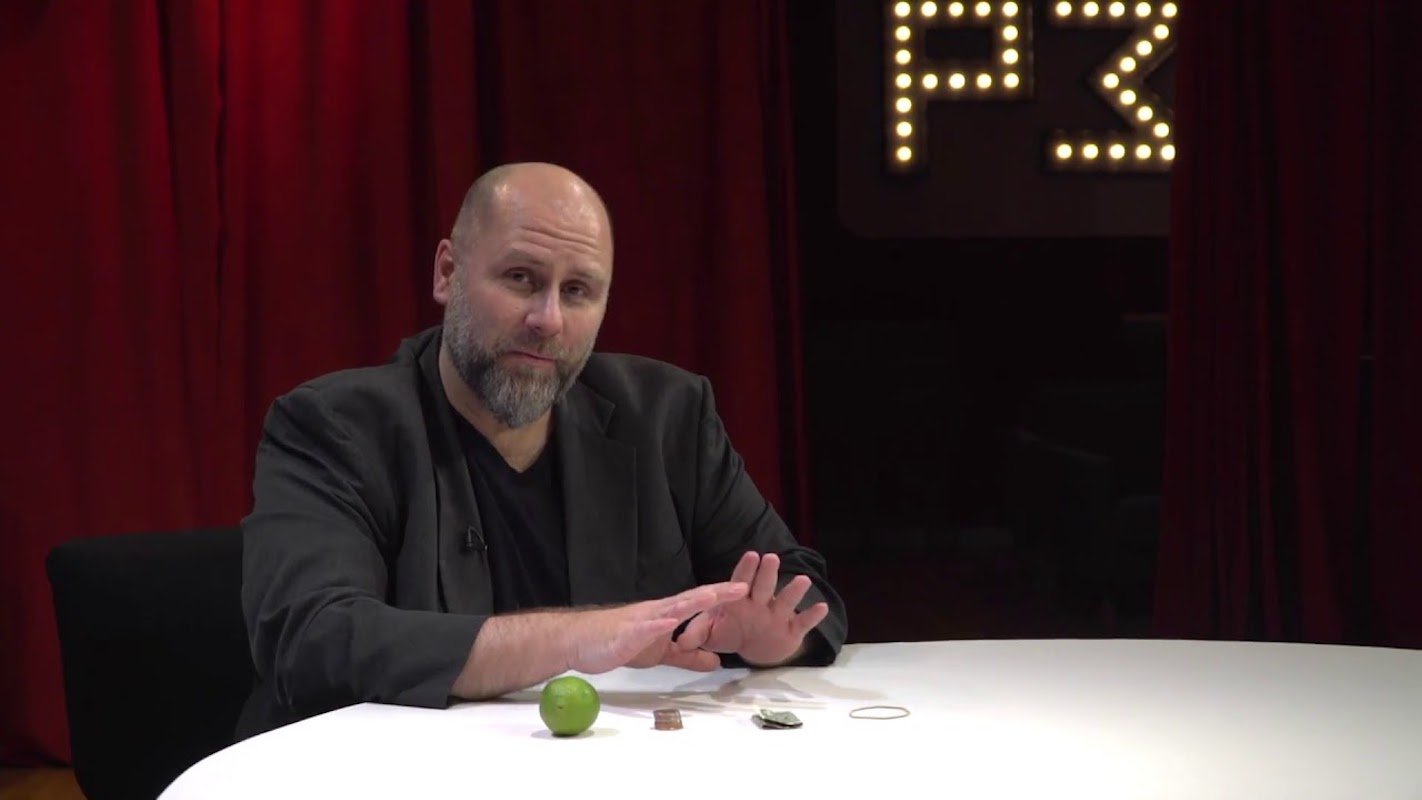 A question I'm often asked is, "Have you ever been conned?"
Of course the answer is "yes" – and I've even described some examples in these articles.
This surprises some people since I regularly advocate that knowledge is your best defence against all forms of deception so if I can be scammed, what chance do people have if they're not equally obsessed with cons and scams?
The principles of self-protection are pretty simple: accept that anyone is vulnerable to the right scam, take an interest in how cons and scams work and most importantly, get on with your life.
This last piece of advice ("get on with your life") is the most important but for many of us, almost impossible.
Fear In The Driver's Seat
After watching Jaws for the first time, it's almost impossible not to hear that ominous theme music the next time you're in the water and for some people, that might include the bathtub at home.
Learning about cons and scams can have a similar effect, causing people to query every little interaction or to suspect everyone they meet of being a con artist or imposter.
This can be a real problem and have a severe impact on your life since trust in others is part of a shared contract with any type of community where feelings of suspicion can quickly create a negative atmosphere within a group.
Distrust of others is difficult to conceal and can be easily sensed by those with whom we interact, leading to conflict or mutual animosity.
In business, caution and skepticism are understandable but when entering into any kind of agreement there has to be a feeling of respect untainted by obvious distrust if that business relationship is to endure.
The problem isn't maintaining a healthy degree of caution, it's when people (like me) allow their suspicions and fears to drive every action and interrupt every decision without consideration of others or themselves.
Spoiler Alerts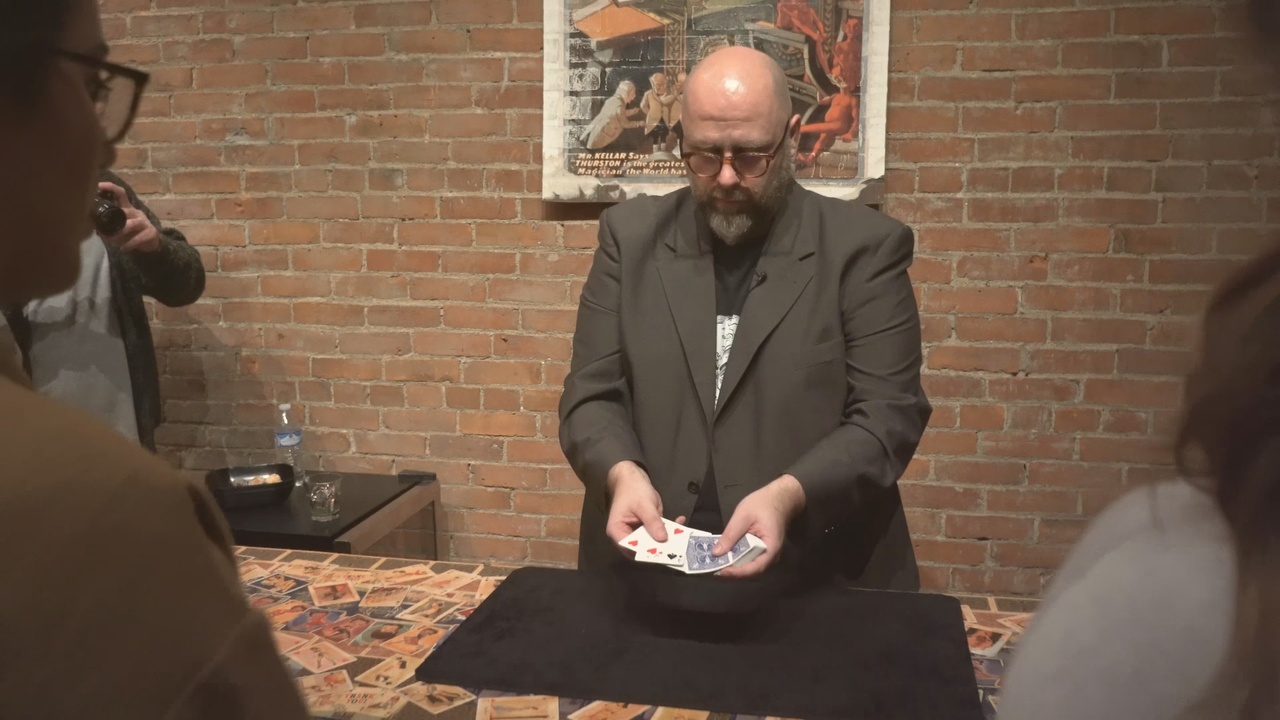 Suspicion is a corrosive state of being that can poison both sides of any human interaction and I feel it's important to illustrate how bad it can get from my own experience.
This is not about being scammed.
It's about how my over-active suspicions affected and almost ruined a positive experience.
About 15 years ago I was on a speaking tour of the United States and before setting off, I had called all of my hosts to discuss hotel arrangements, travel plans and what types of venue I would be speaking at.
All was fine until I called my host in Florida.
My agent for the tour understood my requirements and assured me he had conveyed these to everyone booking my talk but when I called the Florida contact, I learned the booker was unavailable and had passed me to a member of their institution to organise the event instead.
Here's where it all seemed to fall apart.
I immediately switched to 'alert mode' as my contact explained how, instead of a train or plane, he had arranged to have me driven from my previous engagement in Alabama to Florida, passing me from one driver to another halfway and then taking me to a small town where I was to be accommodated at his house instead of a hotel.
This was not the deal at all and to make things worse, the contact's wife was yelling at him through the whole phone call!
To be clear, this was not a scam, but it seemed to be a clear violation of my terms in an attempt to save money (which has happened before on the speaking circuit) and given the extremely strange travel arrangements, the lack of a comfortable hotel and the arguing couple who would be my hosts, I was both suspicious and angry and suddenly on guard concerning this leg of my tour.
As it turned out, the tour was a lot of fun and Alabama was a highlight where I got to meet a new friend who had agreed with the Florida host to drive me halfway and pass me over like a piece of contraband.
Sure enough, a few hours later I met the Florida host in the car park of a service station and was bundled into his car for the drive south where I found him to be friendly, funny and amiable but I remained on my guard and when I arrived at his house, which was both large and lovely, I learned that the venue for my talk would be his living room!
It got worse since I found that attendees would also bring their partners and given that a large aspect of my talk was technical, I knew this was going to be a long, difficult evening and felt seriously railroaded by the client and my agent.
But what could I do?
As I fumed quietly in my room, I heard people arrive and my host asked if I wanted to join them for dinner as they had gotten a local restaurant to cater but I made my excuses and stayed in my room until it was time to give my talk and get it over with.
When the time came, I found the living area (which was vast) packed with friendly people, so shrugging off my butthurt I went ahead and gave my talk, complete with demonstrations but I kept the technical stuff to a minimum and made it more like a show.
They were great.
All of them, including their wives and husbands and partners.
It was a fun night despite all of my fears and when it was over, my host asked if I had any materials to sell but everything had been sold before I got to Alabama and I was out of notes and video materials.
He asked if I had any in storage which I did (in California) so everyone bought my package and I had it all shipped to my host to distribute to his members.
After the talk, I realised that this had been a fun, profitable and positive experience tainted only by my own fear of being short-changed or swindled, when all I had to do was go along for the ride and enjoy myself.
As I considered this, my host knocked on my door and told me the restaurant had delivered fresh food for me since I didn't want any earlier.
The food was fantastic and my host's wife, who had been yelling at him during our phone call weeks earlier, proved to be a real class act who made me feel entirely at home.
Not only was it a good speaking event, it was almost my favourite from that tour and I almost ruined everything due to unwarranted suspicions and distrust.
A few months later, a fellow speaker had the exact same experience but he decided to say something before his talk and complained about the lack of hotel, the venue and the inclusion of partners and according to my friend, he wasn't at all polite about it.
The host (who had made me so welcome during my visit) stopped him and threw him out of the house and he had to walk miles out of the tiny peninsula town to find transport!
A few months later, I told this friend how my experience had panned out and he realised that he had actually spoiled a great event for himself.
Lesson Learned?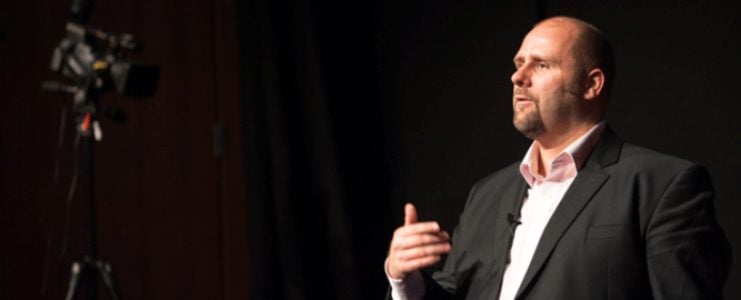 This friend and I both have an understanding of deception and were both wary of others in unfamiliar surroundings but as I've learned, it's sometimes better to switch off a little and be less careful and particular and to let life happen without interrogating every little thing that tries to happen.
It's a dilemma since this hyper-awareness has also protected me but I can think of many times when it has made me seem distant and disconnected.
There's a necessary skill to balancing healthy caution with getting on with your life and the last thing I want to advocate is being more like me in that sense.
But the truth is that some people are out to get you and you do need to know enough to recognise the signs when you're in a scammer's sights but strangely; the more you know, the more you can relax and let your subconscious alert you to anything that's not right.
Otherwise, you're only a few steps away from walking down the street while avoiding the cracks in the pavement.
Lead image: YouTube