Enjoying Macau – Minus the Gambling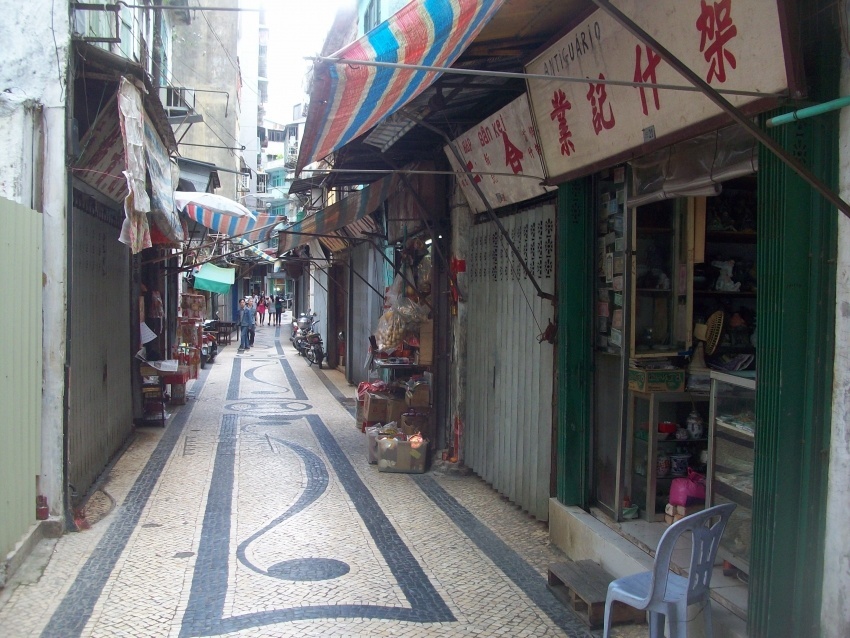 While Macau in recent years has become one of the premiere gambling destinations, it is also a culturally rich city that is home to many tourists' spots and activities. For those readers looking for adventure, culture, food, and a gorgeous location, Macau has much to offer away from the casinos. The city lies within the People's Republic of China, across the Pearl River estuary from Hong Kong. Until 1999, Macau was an overseas territory of Portugal and is now one of the world's most populated spots. It was one of the earliest European colonies in China and was the last to be relinquished. Thanks to blended European and Asian cultures, a thriving economy and prime location, Macau has much to offer the non-gambling traveler.
A Rich History
Besides the city itself, Macau also includes two islands, known as Taipa and Coloane, which are connected by bridges and a causeway. The Chinese city of Chuhai borders Macau to the north, and significant traffic moves between the Macau and Zhuhai populations. Today, the dominate languages are Cantonese, Portuguese, and English. Travelers should note that English might be spoken in hotels, shops, and restaurants in Macau, but nowhere near as much in Hong Kong.
In the 16th Century, China allowed Portugal the right to create a settlement in Macau in exchange for clearing pirates. Thus, Macau became the first European settlement in the Far East and was a Portuguese colony after a treaty was signed in 1887. On December 20, 1999, the city became part of China, ending over 400 years of Portuguese administration.
Recently, Macau has seen its economy boom thanks to the opening of gambling licenses and its proximity to Hong Kong. Tourists come in abundance daily to Macau from all over the world and thanks to the thriving economy, the standard of living in Macau is practically on par with some European countries. The tourism industry, aside from the casino business, is booming as well, as Macau promotes historical sites, culture, and cuisine to entice visitors.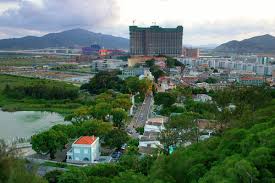 Places to See
Macau has a plethora of cultural spots to visit, courtesy of 400 years of European and Chinese influence into the area. Visitors are highly encouraged to walk around and visit churches, temples, fortresses and other buildings that beautify the city. There are hundreds of narrow alleyways that form a maze in the older section of Macau where people carry out businesses. If the dense population ends up being a bit much, the city has many gorgeous gardens and islands to visit.
Perhaps the most interesting statue in the city is the Bodhisatta Avlokitesvara, which is located next to the Sands Casino. The statue is of a Buddhist deity, but the statue is distinctly European in design and resembles statues of the Virgin Mary found in Europe. Many scholars point to it as a defining tangible symbol of the city's fusion of cultures.
The Rua de Tercena is the most popular locale for art, antiques and flea market style shopping. It's a little off the beaten path and has less Chinese tourists than other spots. Located near St Paul's and Senado Square, visitors should find the shops, tailors and other merchants charming and interesting. Consider this spot the go-to place for those unique keepsakes to take back home!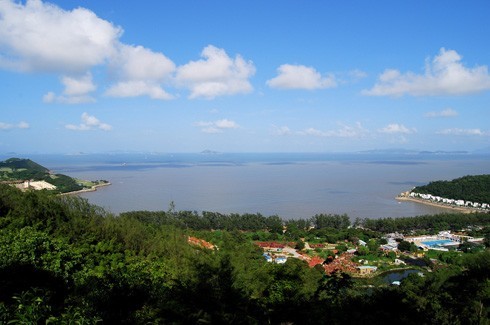 Things to Do Not Requiring Gambling
For those not interested in the gambling side of Macau, there's plenty to do as well as see. Much of the adventure type of activities are on the wild side. Those thrill seekers in Macau are recommended to visit the Macau Tower, which measures 233 meters (765 feet) tall, making it the second highest bungy jump in the world. There is also the "Sky Jump" which is a little more protected and is not a free fall.
For those looking to enjoy a trip to the water can enjoy Macau's two famous beaches, Hac Sa and Cheoc Van. Both are located on the southern side of Coloane Island and are extremely popular by both locals and tourists. For those looking for a swim without the beach, there are several public swimming pools, but tourists are recommended to enjoy the luxurious pools located at each of the high-end hotels.
If hiking is up your alley, there are many scenic opportunities for both a good hike as well as for cycling. Both islands, Taipa and Coloane, are relatively rural and offer some great trails to explore.
Some Final Must-Read Travel Tips
When planning your trip to Macau, there are some tips you absolutely have to keep in mind before making reservations. First, there is a great risk of typhoons – the same weather event known as a Hurricane for the Atlantic and Northeast Pacific. Typically they occur between July and September.
Second, crime is relatively low in Macau compared to other comparable cities in the world. However, there are plenty of pickpockets in crowded tourist attractions and at the border stations. They usually come in groups and use one person to distract while the others lift. There are also many groups that hand out fliers, with some of those groups being flagged as illegal in China. Being caught with their paperwork could be considered smuggling.
Finally, Macau has a huge taxi shortage. Sometimes, taxi drivers will ask for inflated prices without turning on the meter and even refuse to take passengers to undesirable locations.