Drive-By Shootings in Vegas: What Are The Odds?
Maybe it's because Tupac Shakur was famously killed in a drive-by shooting in Las Vegas, but there's a strange link between this particular form of homicide and America's playground.
Las Vegas is filled with fun and excitement, with some of the most luxurious casinos in the world. But are the roads a potential death trap? What are the odds of there being a drive-by shooting in Vegas? Don't worry, it's not as bad as you might imagine.
What is a Drive-by Shooting?
As the name implies, a drive-by shooting is when the perpetrators literally keep driving, shooting out of the window of a car at the targets. This is most notably a gang tactic, used a lot in the '90s but tapering off in recent years.
Los Angeles used to be one of the places that saw the most drive-by shootings in the country, but gangs have increasingly changed tactics to both minimize shootings in general, and make more targeted attacks called "walk ups" instead.
Of course, they do still happen, but they are less common than they were. California is the state with the most drive-bys, with Nevada and Las Vegas not even making it onto the top 5 list.
In the past five years, there were 88 shootings classified as drive-bys in Las Vegas. Let's look into the details a bit more to determine how likely they are to happen and if there are any common features in these attacks.
The Deadliest Parts of Las Vegas

Most people think of the Las Vegas strip when they think about Vegas. The massive hotels, the flashing lights and all the glitz and glamour. But there is a lot more to the city, with suburban sprawls, industrial districts, a downtown area that's a bit worse for wear, and other typical cityscapes. We noted this side of the city's life in our piece on hot spots for 911 calls in Vegas.
The deadliest parts of Las Vegas are far away from the Las Vegas strip, which is literally a neighborhood called Paradise. The majority of the shootings happen in the Las Vegas downtown areas, including North Las Vegas, Sunrise and the Northwest.
As a result, if you're spending time on the strip, you have a negligible chance of seeing or experiencing a drive-by shooting. You're more likely to hit that massive progressive jackpot on the slots than to see a drive-by on your next trip to Vegas.
How Deadly Are Vegas Drive-by Shootings?

Of the 88 drive-by shootings, 29 of those incidents killed someone. 20 incidents resulted in no injuries at all, with the remaining 38 drive-bys causing some injuries to victims. As a result, you're looking at a 33% mortality rate when it comes to drive-by shootings in Las Vegas.
This means that, while there are relatively few drive-by shootings in Las Vegas, if you do end up near one, you've got a 66% chance of survival.
Who Are the Victims?

Men seem to be the targets of drive-by shootings more often than women. Of the people killed in drive-bys, 25 were male, with only 6 female. The men tended to be in their late 20s to early 30s, with the women also more likely to be in their 30s. But the youngest victim was tragically one month old, and the oldest victim 62.
The female victims were spread evenly across ethnicity, with two each being black, caucasian and hispanic. For the male victims, the majority were hispanic, with 12 out of the 25 fatalities being of Latin-American descent.
When Are Drive-by Shootings Most Common?

As you might imagine, the majority of drive-by shootings take place over the weekend. While the stats show Saturday and Sunday as common days, it's important to keep in mind that a shooting late at night on a Saturday, such as 2 am., ends up being classified as a Sunday shooting.
Drive-by shootings are most common in the evening and overnight, which is what's expected considering usual crime stats. Combining the figures, weekend evenings and nights are a clear common time for drive-bys, as compared to during the day on a workday.
Finally, there are also trends from month to month. From June through August, there is a spike in drive-by shootings, and again in January and February. September through December is relatively quiet, as are March and May, with an unexpected spike in April. Could it be because of the heat in the summer, or the financial constraints of the beginning of the year? To understand the timing of these shootings, it's best to look at why people carry out drive-bys.
Why Do People Shoot in a Drive-by?
In most parts of the country, drive-by shootings have been a part of gang culture. While this is still the case to an extent in Las Vegas, it's much more common that it's a personal or business dispute. These aren't always reported as specific gang events, and could be incidents of domestic violence or other altercations.
Of all the fatal shootings in Las Vegas, only one was a known road rage incident. Another was noted as a suicide by police. While only 4 were officially known to be gang related, the 17 personal or business disputes could have included gang activities.
Your Odds of Seeing a Drive-by in Vegas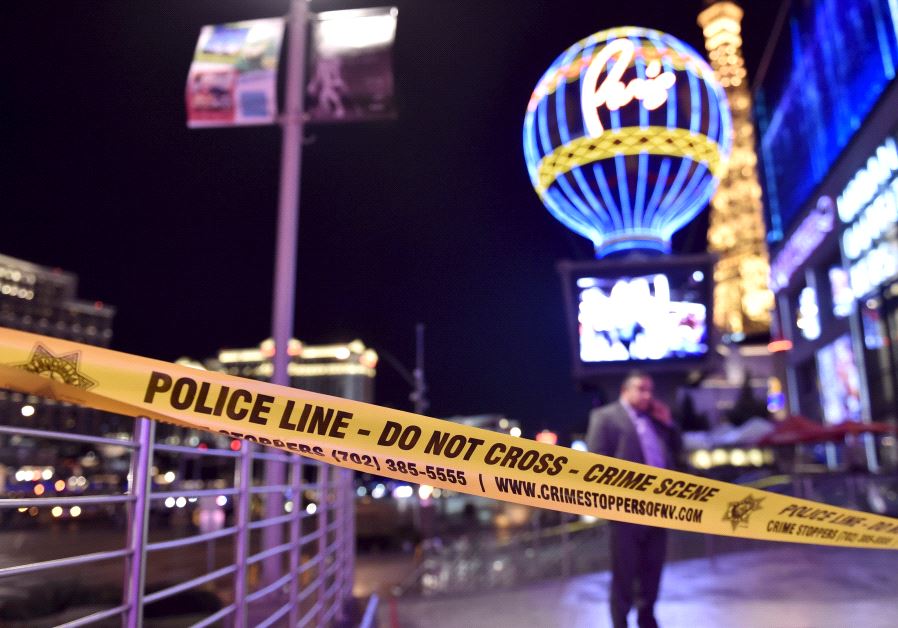 Planning a visit to the gambling capital of the world, but wondering at your odds of being gunned down in a drive-by shooting? Truly, the odds are very low. Most shootings occur off the strip, during the weekend at night. If you're a tourist in the city, you'll most likely be enjoying the incredible night life on the strip, not touring the downtrodden areas of the city.
While drive-bys do happen in Las Vegas, they aren't nearly as common as you might think. So unless you're in a gang, or becoming a famous rapper, chances are that your odds are slimmer than the chances of getting that perfect result in Keno.
Sources:
http://homicide.latimes.com/post/drive-by-shootings/
http://vpc.org/press/press-release-archive/national-state-by-state-study-of-drive-by-shootings-reveals-data-on-victims-time-location/