Craziest Bets Pro Gamblers Have Ever Made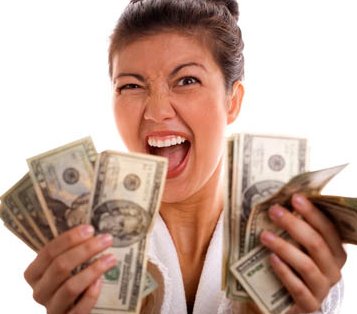 Gamblers are a funny lot, and professional gamblers are the strangest of them all. Most didn't win huge tournaments against fields of thousands by lacking moxie and bravado, so it should come as no surprise that many a pro gambler has made some whacky prop bets against their buddies. While many of these guys are pro poker players, most enjoy a bevy of other gambling activities as well (sometimes to their detriment, we might add).  Let's take a look at some of the truly most insane prop bets these guys have ever made with each other, and see who took the short end of the stick when all was said and done.
1) Running 70 miles on a treadmill in 24 hours
We have to admit, we're a bit skeptical on this one, as 70 miles would be equal to 2 1/2 marathons run in one day and one night. Since even elite athletes are wiped out after one marathon, we just don't know about this, but presumably, it was all web-cammed.  So the story goes that Ashton "theASHMAN103" Griffin, obviously a kid with more energy than he knows what to do with, laid out 3:1 odds on himself of being able to do this, meaning if he'd lost, he would have paid out three x the bet. By some miracle, he pulled this off, won $300K, and avoided having to shell out $900K.  How does a young player like this have access to a potential $900K anyway is what we wonder about. By the way, Griffin finished the 70 miles with 45 minutes to spare; that's a lot of Red Bull.
2) John Hennigan vs. Des Moines, Iowa
We can think of way more desperate places we couldn't stick it out in than a fairly metropolitan midwestern university town, but apparently two-time World Series of Poker winner John Hennigan is just a tad more sophisticated than we are; he couldn't make it more than two days. The bet was for him to survive six weeks there, and honestly, we think for six weeks and a six-figure payday, we could park ourselves at a Starbucks and just WiFi our way through it. Apparently those who took the prop bet knew Hennigan well, as he had to pay up multiple times, we are told.  Good thing he's won more than $3.2 million in lifetime poker tourney winnings, is all we can say.
 3) $10K for a Vegetarian to Eat a Burger
Knowing how bloodthirsty Lederer can be when it comes to his fellow poker players, we might not have made this bet ourselves; but fellow player David Grey obviously didn't have our special insight.  He bet Howard Lederer (now persona non grata for his ties to disgraced online site Full Tilt) that he couldn't down a real meat hamburger. Clearly, Lederer was no more committed to his lifestyle choice than he was to treating other players fairly, because he wolfed down the burger easy breezy.
4) Man Who Got Breast Implants on a Bet
This one, of course, is almost mythic by now, but we couldn't not include the craziest bet ever made, bar none. Magician and high-stakes gambler Brian Zembic bet in 1996 that he would get breast implants and keep them in for a year for $100K wager. We think he was selling himself cheap for that, but hey, it's almost 20 years ago. We understand Zembic got some plastic surgeon to do this for free in exchange for forgiving some gambling debts; there's a surgeon we hope never to encounter.
The craziest part of this story is that Zembic apparently became so enamored with his fake boobies, he never had them removed. Talk about a cheap date.
As bizarre as this one is, it wasn't his only super crazy wager situation though. He also once bet for $14K that he could live in a bathroom for a week, but the people he bet against became so horrified, they bought him out at half-price before the week was up.
Apparently, it wasn't a bathroom in Des Moines, anyway.