Compared: Total Cost of Premier League Match Days
Six of the world's 10 most expensive football clubs play in the English Premier League.
The Premiership also owns the richest TV deal of any football league in the world, a figure so high that Football Supporters' Federation chairman Malcolm Clarke says that the league "could afford to let every single fan in free for every game and still have as much money as they had under the previous deal."
Given this high revenue, it makes sense that the league has a reputation for being one of the most expensive to go and watch, too.
But the good news is that top flight football is still affordable in many areas, even for some of the more prestigious clubs.
Read below and use our interactive match day cost calculator to see exactly how much a day at the local ground will cost you and your family, compared to the rest of the league.
Getting Into The Ground
Not surprisingly, the cost of a club's ticket is indicative of how much they win.
Five of the top six finishers in the 2016-17 Premier League season have the top five most expensive tickets, ranging from £41 for an adult ticket at Spurs and United to £75 for an Arsenal match.
If you're old enough to remember the days of paying 60p for a cup final, these prices will certainly seem high, but the £8.3 billion global TV deal signed before the 2016-17 season actually brought down the average ticket price for the first time in years.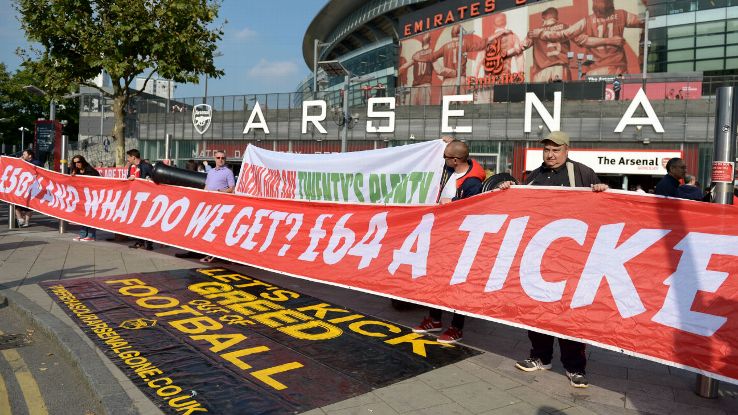 Thankfully, at most grounds bringing a child is still affordable.
Twelve different clubs (including big ones like Arsenal and Liverpool) price their children's tickets at £15 or lower.
Chelsea, United, Spurs, and West Ham can't be bothered with that kind of charity however, preferring to profit off the young lads and lasses with their tickets priced between £22-26.
Those prices are for general seating however, and can fluctuate based on the opponent.
If you live for away days, you'll be pleased to know that the Premier League capped away tickets at £30 before the start of last season.
On average, this makes away Premier League matches cheaper to attend than even Championship ones.
Bringing The Family
If you just care about seeing the match and don't mind sacrificing some of the atmosphere around you, bringing the whole family to the footy can end up saving you some money.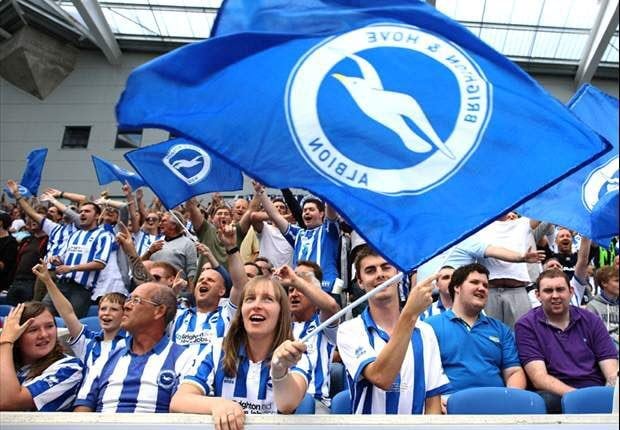 At most sides' family seating areas, you'll find cheaper tickets for both adults and kids.
If you're a family of four, the most economical grounds are Brighton's Falmer Stadium (£56 for four) and Stoke's bet365 Stadium (£66).
If your children are Everton supporters maybe leave them at home (or take them to the pub instead), as tickets at Goodison Park for two adults and two kids in the family area will set you back £126.
If you must drive to the ground, luckily there's no need to break the bank. Except for at Brighton (£15) this won't cost more than a tenner and you'll pay £5 or less at nearly half the league's grounds.
Food And Drink
Some would argue that if you didn't enjoy a pie, pint, or chips at a match, did you even go?
The price of football's signature concession, the pie, has an average cost of £3.50 at all grounds (though true connoisseurs know all pies are not created equal).
Same goes for chips which have just a small difference between the PL's most (Old Trafford, £3.3) and least expensive (London Stadium, £2) as well as for hot dogs (£4.50 at three grounds, £2.20 at Burnley).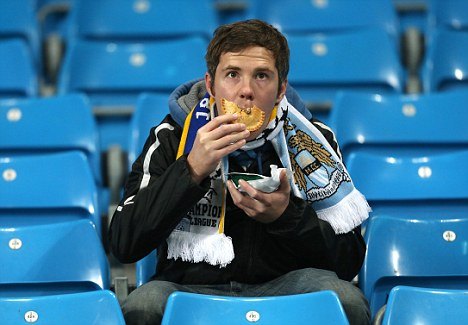 Even as beer prices in UK pubs go on the rise, they've stayed reasonable at football matches (unless you happen to be an Everton supporter begrudgingly drinking the £5.90 beers at Goodison Park).
Bournemouth, Brighton, Burnley, Huddersfield, and Newcastle all do their part to keep supporters quenched with beer priced at £3.50 or lower.
Souvenirs, Scarves And Shirts
Death, taxes, and matchday programme prices. There's some things you can always count on and even as football's prices for everything else continue to climb, programmes stay affordable.
No matter who you support, learning the latest about your club and getting a nice keepsake costs £3-4 everywhere.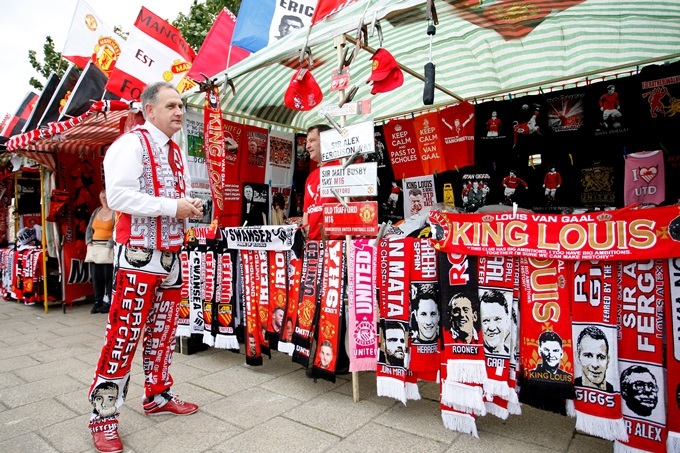 Scarves are a different story.
For as much as everything else costs at the Emirates, you can walk away with certain Gunners scarves for as little as £3. That's a steal of deal compared to Manchester United, where their £14 scarves cost over half as much as child gameday tickets do.
Chelsea, Everton, Newcastle, and Southampton all also charge a pretty penny (over £12) for the iconic souvenirs.
Shirt cost is equally as volatile, with the best deals being at the Huddersfield and Burnley team stores (£40 each).
Even though seemingly every casual football fan in the world already owns one, Arsenal, Chelsea, City, and United, Spurs are all keen to make even more off shirt sales, at £55-60 a pop.
The Most And Least Expensive Matchdays
So, if you are strictly after the most budget friendly matchday experience, where should you head?
Taking the average price of one ticket, parking, a pint, one pie, a scarf, and shirt, the cheapest top flight match days for adult visitors in England belong to Burnley and Huddersfield Town.
If money isn't a worry, head to tnorth London for an Arsenal gameday, which is by far the most costly in the league. United and Liverpool are first and second runner ups.
It's not a stretch to say the Premier League's wealthiest clubs got that way for a reason: by building a brand able to get away with charging prices higher than the competition.
If the Prem is out of your price range right now, keep in mind that all bubbles burst and until then there is always non-league football (and the pub).