Cashless Casinos – How The Coronavirus Is Making Casinos Modernize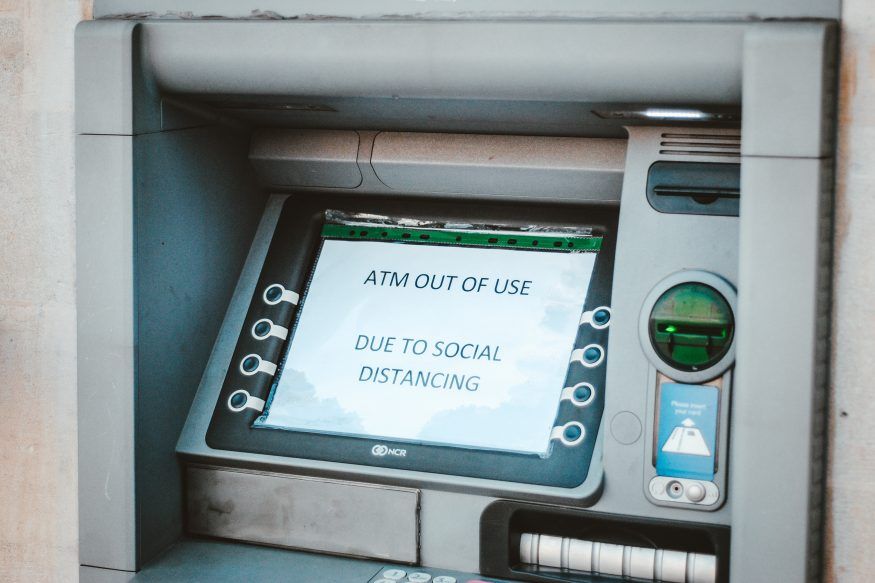 When we think of casinos, we often think of James Bond movies where Bond and the villain sit eye to eye over a pile of cash on the table.
But as we head into an increasingly cashless world, we've wondered when the casinos will follow suit. Well, casinos could be modernizing faster than they'd planned, thanks to the current coronavirus pandemic.
Slot machines haven't functioned using coins for well over a decade now, so it was only a matter of time before the other areas of casinos became cashless too. Cashless wagering was in the pipeline already, but concerns about hygiene and patron safety are speeding things up.
For players, casinos going cashless certainly has its appeal. If you've ever tried to withdraw money at Las Vegas ATMs, you'll be aware that the fees can be hefty, especially in casinos themselves, when charges can be up to as much as $10 per transaction.
But while cashless wagering seems like a no-brainer, others are arguing against it – we'll explore those concerns shortly.
The First Steps Have Been Approved
Despite more than a few concerns being raised, the Nevada Gaming Commission approved the first step towards cashless gaming in casinos by backing the removal of a prohibition on cashless systems.
It's only early days – and any cashless wagering system must be tested and approved by the Nevada Gaming Control Board first – but it's a big step in the right direction.
So, What's The Problem?
The concerns about cashless casinos revolve around the safety and security of both player and casino. Let's have a look in more detail:
1. Problem Gambling
Part of the rising gambling addiction problem is thought to be the ease of gambling online, being able to simply click a button to top up your online account. It often doesn't feel like you're using 'real' money and you can quickly lose a sense of how much you're spending.
So the worry for some is that cashless transactions in land-based casinos will lead to a rise in problem gamblers. They argue that it will be too easy to make bets and players won't physically see the money they're spending.
Although players will have an option to apply limits to their cards that would prevent them overspending, not all players practise good bankroll management.
2. Risk Of Fraud And Theft
Others raised concerns to the commissioners about the potential for various fraudulent activities.
For example, the worry of a player accidentally leaving a card in a machine that could lead to theft, or various other credit card scams.
Others are more concerned about the measures that would need to be in place to prevent money laundering.
But, just as in online casinos, there would be strict requirements in place to regulate digital payments that keep both players and casinos safe.
We spoke to Kate Lowenhar-Fisher, a leading gaming attorney at Dickinson Wright, Las Vegas, about the matter.
Ms. Lowenhar-Fisher, who counsels many of the world's premier gaming companies on regulatory issues, argues that these issues are predominantly a thing of the past, and that problem gambling needs to be the priority:
"Those concerns are largely obsolete and relate to the early days of digital commerce. In many ways, the sophisticated digital trail of cashless transactions could make fraud or money laundering easier to detect and investigate."
"I think the primary regulatory concerns regarding cashless wagering relate to responsible gambling. Any approved system will likely have to include significant safeguards to address those concerns."
3. Job Losses
Cashless wagering would mean more job losses. Casinos would no longer need as many staff to handle cash, leaving many people out of work permanently.
Unemployment has already sky-rocketed due to the pandemic so this would only bring further job losses in traditional areas of a casino.
What The Experts Think
The American Gaming Association (AGA) has spearheaded the campaign to modernize casino transactions.
While the rest of the world moves more towards cashless and online payments, casinos have stood fast, but the AGA are saying that needs to change.
While the coronavirus has certainly sped up these actions, Bill Miller, CEO and president of the AGA, said the advancement of digital payment opportunities was already one of the Associations "top priorities".
The pandemic has only proven how important having a cashless wagering option is to reflect the modern world we live in.
The AGA also produced a list of principles that shows the benefits of cashless wagering for both casinos and patrons alike, including counterarguments to problem gambling concerns.
Ms. Lowenhar-Fisher agrees that advances into cashless wagering systems were inevitable, saying:
"The regulated casino gaming industry was inexorably heading in this direction anyway. However, public health concerns related to the physical handling of cash and chips certainly accelerated adoption of these measures."
"It's important to note that the Nevada Gaming Commission has not yet approved any system for electronic transfers of money to games and gaming devices."
"At its most recent hearing, the NGC merely removed the prohibition on such systems, and the Chair now has the authority to approve new cashless wagering technology. There is still a way to go, but the NGC and Nevada Gaming Control Board have signaled their openness to such innovation".
Cashless Is The Way Forwards
The world is moving further and further away from cash, and there will be a point when it comes to a case of join in or get left behind. There's no date set in stone, but cashless casinos are coming.
Cue the Bond movies where we'll see the suave spy using a debit card to buy into a high-stakes poker game…