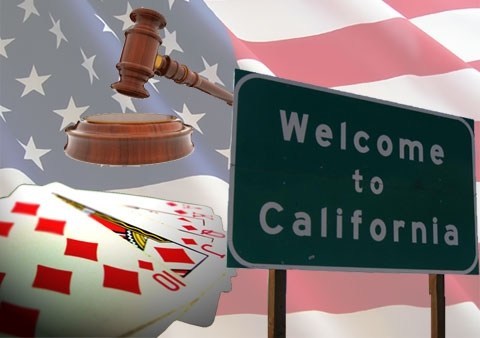 California has been at the forefront of computer and technology innovation for decades, but when it comes to online gambling, America's most populous state has been severely lagging. With several cities filing for bankruptcy and the state facing approximately $227 billion in long-term debt, costs, and liabilities, many experts believe bringing Internet wagering to the Golden State could drastically assist in its financial recovery.
Over the past few years, several lawmakers brought ideas and propositions to the floor, but time and time again they have either failed or been shelved. That being said, parties from all sides of the debate seem to be drawing closer to compromising on a bill that could be signed into law in 2015.
California's Gambling History

To understand how California got to where it is today, it's important to first review where it came from. State law doesn't necessarily permit or prohibit gambling, but instead allows certain forms of betting to take place. These forms fall into four distinct categories:
Card Rooms
Poker is the primary game players participate in at a card room or "card club." Variations of other card games, including blackjack, are also offered. One distinct difference is that the house does not participate in any hands, but simply charges a nominal service fee or rake.
Native American Casinos
Casinos based on Native American reservations have much more leniency due to their self-governing nature. Because of this, Native American casinos can offer slot machines, bingo, card games, and more.
Lottery
From progressive lotteries to scratch and wins, over 21,000 locations sell California Lottery tickets.
Horse Racing
Although largely considered a dying sport, Californians are permitted to place wager
Due to the state's and the federal government's rather murky laws regarding online gambling, PokerStars operated in California even after the Unlawful Internet Gambling Enforcement Act was passed in 2006. PokerStars argued poker wasn't a game of chance, but a game of skill. The world's largest cardroom continued its operation until April 15, 2011, online gambling's "Black Friday."
Ever since federal prosecutors shut down online poker and gaming in 2011, California has been searching for an answer. Today, residents can purchase marijuana by simply showing a "medical card" and buy an Uzi 9mm gun, but online gambling remains illegal.
Poker: Current Legislation

Although gambling consists of many games, poker is the undisputed king when it comes to online gaming. California Assemblyman Mike Gatto has spearheaded the campaign to bring online poker to the state's 38 million residents. Since 2008, there have been two to six legislative proposals each year, but zero signed into law. Gatto's latest bill, AB 9, also known as "The Internet Poker Consumer Protection Act of 2015," seems to have the best odds of altering that pattern. Gatto introduced the act in December of 2014, although it was almost immediately met with opposition from several key parties.
The leading concern was the bill's "bad actor" language that, while not specifically naming any companies, targets PokerStars. The clause stems from PokerStars operating between 2006 and 2011 in California, an old brawl numerous lawmakers refuse to let go. The "bad actor" provision would restrict card rooms that profited off residents during that time from being welcomed back to the state under a new online gambling law. For any bill to gain approval from these lawmakers, "bad actor" regulation must be included. A collation of Indian tribes came to PokerStars' defense, as did the Poker Players Alliance. The PPA released a statement through Executive Director John Pappas who said, "The bill has too many flaws right now to support it… Any bill that seeks to establish artificial competitive advantages for some, while denying Californians the best online poker experiences, will only serve to divide the community and will be opposed by our coalition."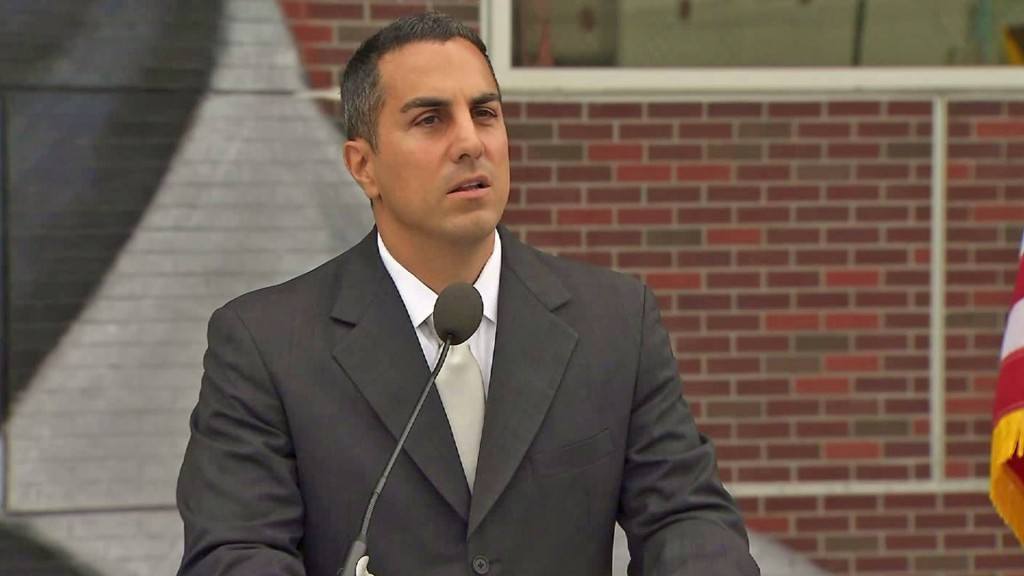 Another divisive component of Gatto's authored measure is the notion of requiring users to open their online gambling accounts and make initial deposits at a physical card room or casino that holds the online gambling license the user plans to play at. Gatto explained that the concept would better prevent underage wagering and increase foot traffic to brick-and-mortar establishments. Following resistance from various groups, Gatto announced on January 15, 2015, that he is willing to implement amendments into AB 9. "My goal remains creating a sensible framework for a new California industry," Gatto said. "That will involve a thoughtful process of consultation with all of the key stakeholders. I pride myself in listening; I expect this process will continue throughout the year."
The first amendment will remove the in-person sign-up requirement, instead making it an option. Gatto explained he reached this decision after meeting with security experts and industry professionals, and now believes online poker would be "best served by making in-person registration an option rather than a requirement." Gatto did not address amending the "bad actor" clause, but his willingness to compromise is a positive sign.
Tribal Online Casinos

With the state failing to pass online gambling legislation, the Iipay Nation of Santa Ysabel, a reservation consisting of over 15,000 acres, decided to take matters into its own hands. The tribal group located in North San Diego County opened an online bingo website in November 2014 and an online real money poker site in December. However, the U.S. District Court for the Southern District of California ruled against the tribe, ultimately closing its online gaming operations.
Native American tribes are permitted to run casinos through the Indian Gaming Regulatory Act passed in 1988, but the three classes of licenses do not address online gambling. The Iipay Nation understood the absence of any laws prohibiting it to offer online gaming as allowance, while the state says the absence of laws permitting online gambling makes it illegal.

Potential Financial Benefit
The road to online gambling in California is undoubtedly a long one, but with so many vested parties keen on seeing legislation passed, 2015 might just be the year the state with a larger economy than Russia and Italy finally embraces Internet gaming. If it does, California stands to reap the benefits of an estimated $729 million in gross iGaming revenue in its first year.