Bubble Or No Bubble? That Is The Question…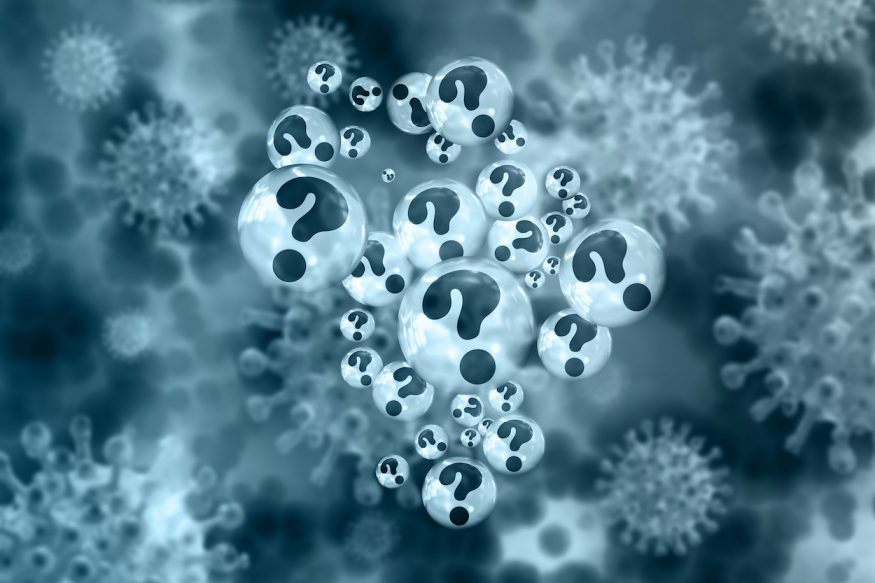 The 2020 NBA Finals are upon us, with basketball big guns LA Lakers and Miami Heat battling it out.
But it hasn't always been the on-court action grabbing the biggest headlines — it feels as if we've been hearing a whole lot more about the team bubbles.
As a way to resume the regular season and playoffs, following suspension due to Covid-19, NBA bigwigs dreamt up the idea of a mega-bubble to house the majority of its teams at Walt Disney World, Florida.
And with fans looking unlikely to be back in stadiums en-masse just yet, and group-living seemingly having lost its shine, the specter of bubbles is hanging over the start of the next sports seasons, too.
So we decided to take a look at the pros and the cons of pro teams bubbling up. How effective has it been? And will the NBA's experiment work for other sports too?
Life In The Basketbubble
Described by the New York Times as a "corporate retreat crossed with a space mission" that was "a refuge of competence, normalcy and transcendent play", it's hard to grasp the magnitude of an NBA bubble that reportedly cost over $170 million to create.
But being confined to Disney World sounds like everyone's dream, right?
Far from players living their best lives in a magical world of rides and daily changing popcorn flavors, or sneaking bubble outsiders into rooms, elite basketball's reality seems to have been the complete opposite.
Orlando Magic's Terrence Ross gave the Pat McAfee Show the lowdown on life inside the bubble, hilariously complaining about lack of 24/7 room service, high school-style meals and general boredom. As well as a serious lack of freebie food.
Nope, it's not quite what were imagining either:
However, despite daily life sounding more than a little dull, we're currently in the midst of enjoying the Finals.
And, according to NBA Commissioner Adam Silver, no player has currently tested positive for Covid-19 while being in the surreal shielded environment, despite the eventual inclusion of close family into the safe zone too.
As some non-NBA staff unfortunately did test positive for the virus, the lack of infiltration into teams is a big thumbs up for all involved.
Measures in the bubbles included masks being worn at (almost) all times, a 'snitch hotline' for reporting rule breakers, plus the use of Disney's 'MagicBands' to help with check-ins, access to restricted areas and contact tracing.
Yet the strict rules and the overwhelming willingness to follow them, with just a few exceptions (some players just have to satisfy those cravings for chicken wings), meant fans were treated to a fantastic end to the season, including moments like this:
Is The NHL Bubble About To Burst?
So we've seen how hard but rewarding bubbles can be with the NBA.
And the pros are obvious:
Games to continue so competitions can conclude as fairly as possible
Covid-19 cases stay low in what could otherwise be hotspots events
Audiences are entertained at home in their own bubbles
Pro-athletes keep doing what they do best and staying fit in one of the safest environments on the planet.
So far, so good.
But this only works when your superstars are kept content.
And according to an ESPN report, this wasn't necessarily the case for the NHL.
Nine sources reportedly revealed a sense of disillusionment at being kept apart from family and friends, failed promises on food, activities and excursions, a lack of fresh air, and perceived inequality with other teams when it came to meals and facilities.
The NHL of course hit back at the story, but a report by Sportsnet featured quotes from Dallas Stars coach Rick Bowness, who also revealed that things can be tough away from the ice.
While current Vancouver Canucks player Louis Domingue did sound appreciative of the facilities he enjoyed, including a mini rink and outdoor screen, he did emphasize the personal cost of being away from family.
So the NHL probably best depicts how tricky it can be to keep the balance between the pros and the cons.
According to reports, over 33,000 Covid-19 tests for almost 1,500 personnel yielded no positive results, ensuring an exciting end to the season for fans, across a jam-packed 65 days.
But at what price?
Such regular testing and health monitoring via technology like the NBA's wristbands and proximity sensors proved to be a masterstroke for getting sports back on screens. But it also sounds more than a little dystopian.
Surely players, kept apart from families in the NHL's case, can't be kept isolated from the outside world for a full normal season?
'Trapping' pro-athletes in hotels risks clubs and the league treating their stars like commodities rather than people.
And Tampa Bay Lightning players certainly seemed to relish their freedom after scooping the Stanley Cup…
Beyond The Bubbles…
But not every elite sport has opted for the bubble route. So, is it worth it?
The NBA and NHL, despite discontent in some corners, can claim overwhelming bubble success. While the major US sports that chose not to opt for bubbles — the MLB and NFL — have had mixed results so far.
Despite initial success, the NFL was recently forced to postpone two games — Steelers@Titans and Patriots@Chiefs — after players tested positive.
How this will pan-out in the long-run will be interesting for NBA and NHL bosses, planning their next steps, to see.
The NFL does have a role model in the MLB, as elite baseball chose to firefight early season outbreaks and weather the storm, ultimately completing its season and with playoffs still to go ahead.
Its decision has been met with conflicting views, but the league recently reported no new player positives for over 30 days.
However, every contact sport is different.
And it seems like some athletes struggle to stay apart even on the pitch:
Over in the UK meanwhile, Premier League soccer has also had its players operating in soft club 'bubbles' of sorts.
Regular testing has revealed odd batches of infected players, who then isolate away from the rest of their squads so matches can go ahead.
But breaks for international duty with a few breaches of discipline, and players having to quarantine after holidays, has added to what has already been a bizarre start to the league season.
Differing levels of fitness among players and clubs, a lack of a pre-season for some and a transfer window potentially impacted by financial implications, have arguably contributed to some surprising scorelines, results and standings.
So… Do Bubbles Pay Off?
They certainly have so far.
But it doesn't seem possible to implement in the long-term. It'll certainly be interesting to see how it, er, plays out across 2020/21…