Boxing Through The Coronavirus: A Collection of Interviews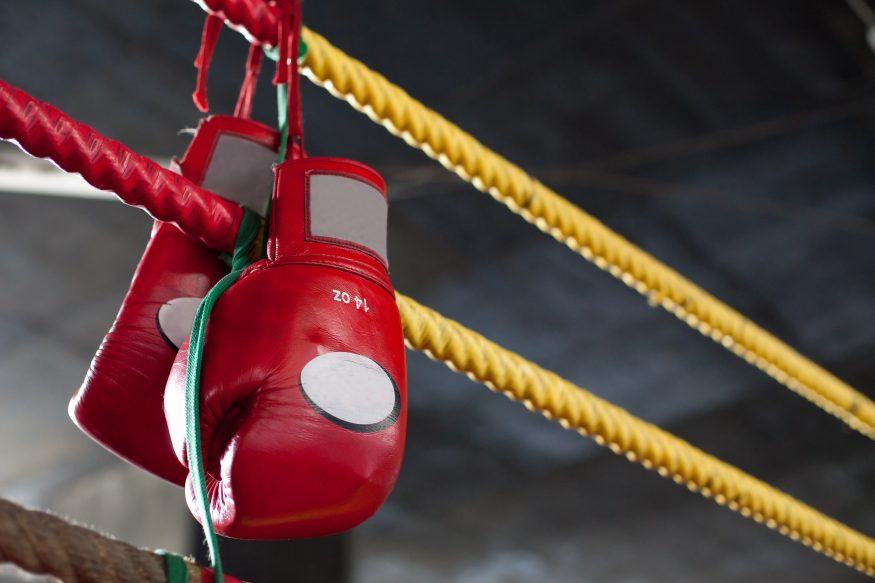 As the world attempts to deal with the global pandemic, boxing is one of the sports taking a hit during the threat of the coronavirus. Lee Gormley speaks exclusively to fighters and coaches to find out how they've been affected.
Boxing has been rocked. The sport is standing on wobbly legs after feeling the full force of the ongoing global pandemic.
The coronavirus continues to cause chaos to everyday lives; while more harrowingly taking them too.
Sport too has taken a hit, particularly prize-fighting.
These are unprecedented times. Governments attempt to maintain control of an uncontrollable situation. Gyms are shut. Fighters are in lockdown. Coaches too. Diets are an afterthought, as supermarket shelves are stripped bare. Training is limited to households and back gardens.
Fights are off the table for the foreseeable future. Which means, for pugilists below the money-laden elite level, a devastating financial blow to many livelihoods. Crucially, no fights means no pay for the majority of those battling each day to forge out a career in the ring.
Brutally, even cherished long-serving sponsors are shutting off due to the financial burdens they themselves are facing during uncertain and worrying times.
It's an uncertain period for fighters and coaches alike, as they all aim to maintain their discipline during lockdown, remain motivated at home and keep spirits high personally.
So, how are those from the boxing world doing during such worrying times? Many fighters and coaches spoke exclusively to Casino.org about how they have been affected and how they're managing to cope with the subsequent stresses. Here's what they had to say.
Michael Conlan (Professional fighter, Ireland)
"I'm enjoying the time off with my family and being able to do things that I don't normally have the time to. I've started baking to kill boredom and have realised I really enjoy it. Other than that, it's hard being locked down, not really being able to leave the house and do things with the kids but we are doing OK with what we have here at home."
"I'm lucky enough I've a fully equipped gym in my garage so I can keep up on my training and just enjoy time in the gym working on things I need to improve on. Maybe that's the good things about this virus, it has kind of stopped everything and gave us more time, whether it be family time or time to improve in part of your game or sport."
"It's hard not knowing what's actually happening next or when the next fight is because that's when the next pay cheque is – and I missed out on my last pay cheque because of all this madness."
"So if I think about that I could get annoyed but I try not to focus on it as it's out of my control. All of it is out of all our control so we just got to go with the flow and live each day as it comes. Hopefully it will be over sooner rather than later and we can resume with normal life and my journey to become a world champion."
Gary Cully (Professional fighter, Ireland)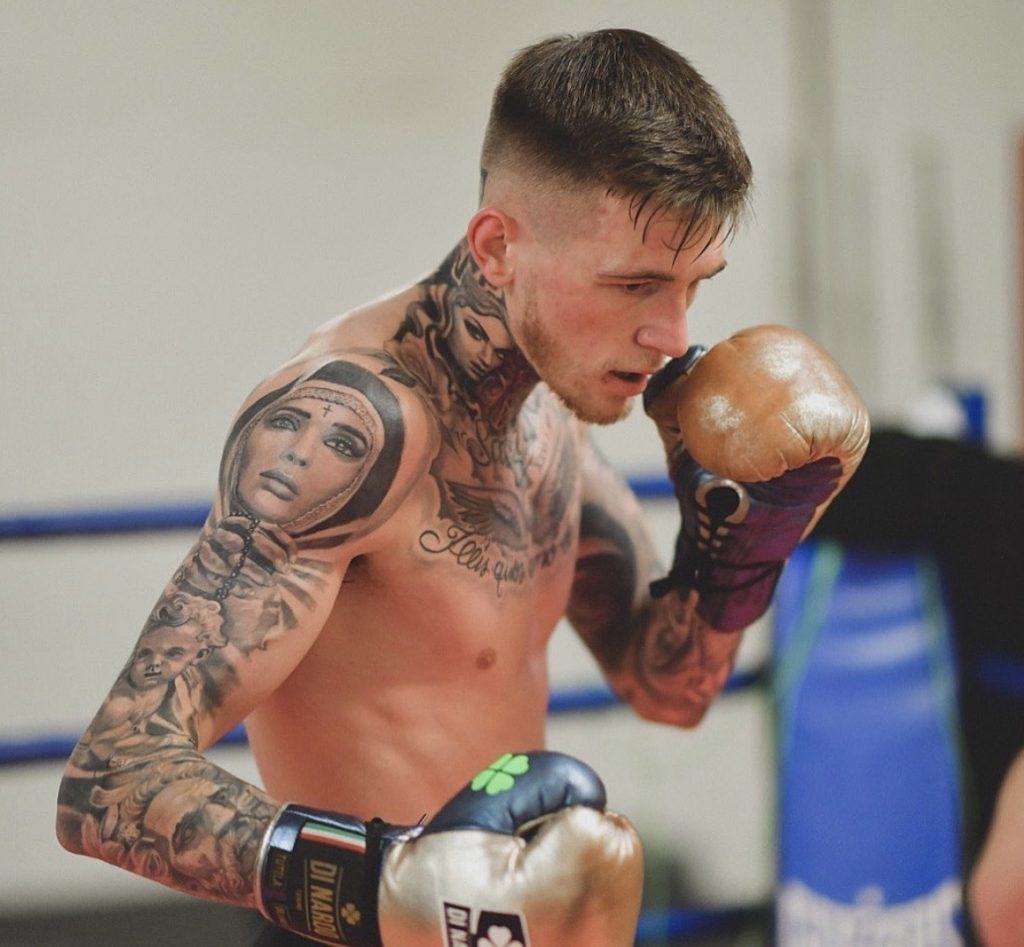 "It's affected the whole world I think. Everybody's life has changed. For me it's put my career to a bit of a standstill for a while. No shows means no fights, means no money. So it's tough as I box full-time and it's my only way of income."
"Hopefully it's not around for too long. I'm staying focused and still keeping structure to training. It's an opportunity for me to take some time to improve as a fighter, work on different things, get fitter and get stronger. Using the time to improve as a fighter is how I'm dealing with it."
Luke Jackson (Professional fighter, Australia)
"Well to be honest from September to January I was at the lowest I've been. I thought about killing myself daily. I managed to somehow train and work everyday and was drinking a lot to try and numb my pain. This didn't work, it only made things worse."
"I finally dragged myself out of the hole I was in and I haven't had a drink for two months now. So to be honest, none of this has really affected my mental state because I'm so happy within myself now. I'm still training very hard two or three times a day. I have a bag set up at my house and I've got some weights and I also can run."
"Obviously I'm disappointed I can't fight like I was supposed to but we're all in the same boat. We will see who can stay dedicated and disciplined through this hard time. I've told my manager Mike Altamura that I'm ready to go against anyone, anywhere as soon as we get the green light to fight again."
"I've lost most of my work just like everyone else so times are tough for money but I'm staying very positive because I'm just happy to be in this head space. I'm using this time to give back to people and helping people that might need some help with training from home and might need some motivation. This is what makes me happy right now."
Steven Ward (Professional fighter, Ireland)
"It's not ideal but it is what it is. There are obviously bigger issues at the minute. But I'm ticking over with all the gyms being closed. I've got some basic weights at home. No garage, so I'm not one of the lucky few who can hit the bag in the garage. I'm missing punching more that I thought to be honest."
Stevie McKenna (Professional fighter, Ireland)
"We travelled back to Ireland due to the coronavirus. Everything in LA was in near lockdown. As we could not use any of the public facilities we were training outdoor and we continued to do our running and also training in the park doing shadow boxing, pad work and sparring with my brother Aaron."
"Now that we are back in Ireland we have a full gym right at the back of our house with everything we need, including a boxing ring. So while we are at home it doesn't really affect our training. It is frustrating not being able to fight but we are continuing to train as normal and staying ready and hopefully this will go away soon."
Anthony Cacace (Professional fighter, Ireland)
"This virus has stopped everything for me at the moment. I haven't got a gym to train at and I was meant to be boxing three times before the summer was out. Along with that, financially it hasn't been easy as boxing's my sole earner. I'm just hoping all our loved ones are safe and this blows over as fast as it started."
Sean McComb (Professional fighter, Ireland)
"It's affected my training big time as I've no equipment at home to train with. I leant dumbbells to work with and I've been running every second day. But it's not good enough. It also tests you physiologically. But it's going to take positive attitude to get through this pandemic."
Liam Gaynor (Pro fighter, Ireland)
"After getting my first loss as a professional two weeks before, I had a week off training. As the coronavirus was all going on the government decided to shut all social places such as gyms. I was really looking forward to getting back into the gym and training towards my next fight and working on my flaws I need to fix."
"Even though the gym is closed and it's hard to motivate myself I still manage to train every day. I do not have a punching bag or a pad man to use but I am working around it. Using my body weight and a few weighted materials such as water bottles and bags of potatoes for most exercises. I feel like it's a rocky style of preparation."
"I'm still enjoying my training because rather than being told what to do as I would in the gym I'm making my own challenges and pushing myself to my limit. Plus I do not want to step back in the gym and die five minutes in!"
"While everyone is in self-quarantine I'll be keeping fit and keeping safe under the government's guidelines. I hope everyone else is too."
Adam Ridge (Professional fighter, England)
"Well because of the coronavirus my fight got cancelled four days before it was scheduled to happen. I trained hard every day for three-and-a-half months for it."
"But I've took loads of positives from the situation. I looked back at where I was this time last year, drinking every day and getting myself into trouble. I'm so glad I've left that lifestyle behind me now and I'm fully focused on boxing for the first time in my career."
"I live in Leigh but due to the lockdown I've come to live in Warrington for a few weeks so I can see my daughter. But because I'm new to the area I've just been doing my own bits of light training and ticking over in the back garden, skipping, shadow boxing, light weights etc. I'm gutted about my fight and all the other fights being cancelled but at least it gives me a little more time to improve and work on little things to make my fight game that little bit better."
Alex Matvienko (Former professional fighter and gym owner, England)
"Well it's a bit different to being non-stop. It was a bit strange shutting the gym (Elite Boxing, Bolton), as in 17 years we haven't hardly shut, only on public holidays. So to be forced to shut, which we was obviously willing, has been a bit surreal. I've always had things to do; organise sparring, training sessions, the kids etc, for shows each weekend for amateur and pro. But obviously none of that is happening now either."
"I've just been able to catch up on bit of housework, training regular each day, like starting running daily again which I haven't for years. I guess the situation had just let me have some time to recharge as I never often have nothing to do. So there's kind of a bit of self-development involved too."
Greg McGuinness (Professional fighter, England)
"I just feel very lucky to have been able to fight on March 14th, the last date possible really before all the fights were cancelled. After that date I was taking a few days off, went back to the gym and all this business forced it to close. On the positive side of it I've been able to rest my left hand, which it needs more of, so I've been doing more running and cycling as always."
"I can handle this situation for a few weeks but when they're talking about months, that's when I'm worried but at the moment I'm just glad to get a good win on the 14th and I'm keeping as sharp as possible with my brother and the pads and the deference work etc. at home."
Jack Flatley (Professional fighter, England)
"I've been alright, just been trying keep myself as busy as I can with training and stuff at home. It's been hard because I can't run or anything just yet with the injured foot but hopefully another two weeks and will be able to. I'm keeping my eyes on all the dates that Eddie Hearn and Frank Warren are eying up so I can be ready as soon as we're back up and running."
Caoimhin Agyarko (Professional fighter, Ireland)
"I was meant to be out mid-April and June. That'll be six months out of the ring then I have six months to then try and add them two fights into the year that was planned out for me, which I don't think will happen."
"So I'll lose out on money as well as experience. My sponsors have remained on board which I'm so thankful for, although some have had to cut their monthly sponsorship, which is understandable."
Muhammad Ali (Professional fighter, England)
"I've been affected by the coronavirus because I've recently joined a new gym (Oliver's) and management team (MTK Global). I made my debut with my new coaches and management on the December 20th in Bolton. It was my best performance until today. MTK were very happy with my performance and I was expecting to be kept busy in 2020. However, this virus has caused a disruption to all the shows. It's resulted in my training coming to a standstill. I was learning a lot and getting better each day."
"I hope everyone is safe during this crisis but we all have to follow and respect the guidelines of the government so there isn't a further spread. Let's all do this so that we can restart our normal daily routines."
Ryan Greene (Former professional fighter and gym owner, Ireland)
"It has affected me a lot. As a gym owner (South Paw Boxing and Fitness Club) I have no income coming in. There's nothing I can do. I'm trying to think positively. Hopefully a few months and we can be back to normal."
Jose Haro (Professional fighter, America)
"I normally train from home so it hasn't really affected me at all. The only thing though is just sparring, that's when I go to the gym when I need to spar. But other than that I'm fine. Maybe this is for the best for me not to spar for a bit to save my brain cells!"
Yuri Foreman (Professional fighter, Israel)
"Well it's clearly affects negatively not just boxers but all the athletic world. In the boxing ring you have to adapt very quickly to the challenges that your opponent is throwing at you. In this situation of a lockdown, first and foremost, as a referee says before the fights starts 'protect yourselves at all time'."
"So it depends what part of US you live. For example, I live in Brooklyn where the situation is very bad. I do my running outside and keeping my safe distance according to the guidelines. I do regular training at home too."
Though boxing looks more than capable of rallying in the late rounds to once again have its hand raised, following what is proving to be a relentless onslaught.
But those involved in the sport will hope to hear the final bell in this ongoing battle sooner rather than later.