Autumn Slots Jackpots 'Fall' As Players Cash In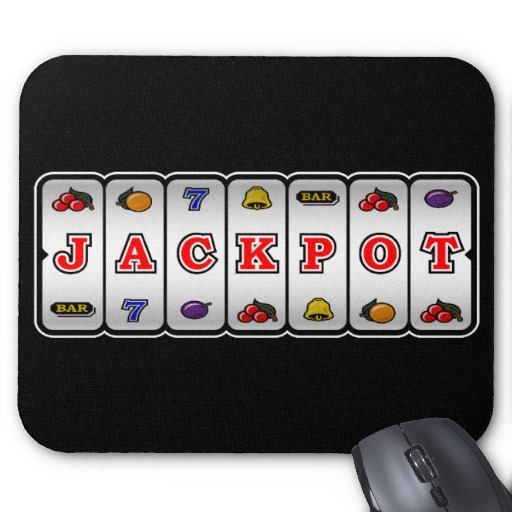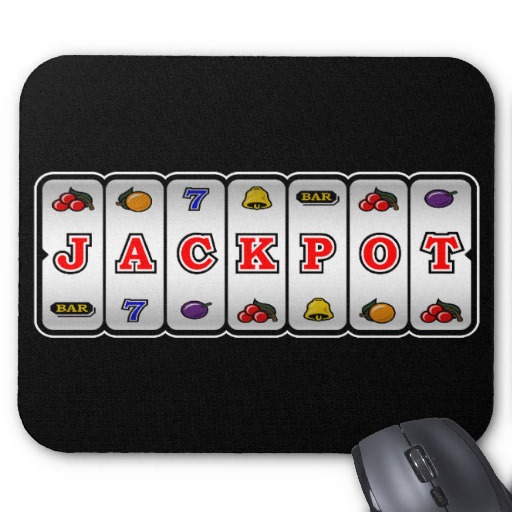 "Pride comes before a fall," goes the saying. Well, for online slots players, it was certainly a case of jackpots coming during the Fall as many major progressives were taken down in the run-up to Christmas.
Over a three-month period, in fact, at least three lucky punters made it big with life-changing jackpots worth more than $500,000 each.
The winners remain anonymous but we can be sure that wherever they are they are enjoying the spoils of their head-spinning, reel-spinning victories. (And guys, don't forget to send us a postcard from whatever tropical island you're spending Christmas on, yeah?)
October-Jackpot-Fest
After what looked like an interminable dry spell during the first half of October, the jackpot bells started ringing like crazy as a new massive jackpot win was being reported practically every other day during the middle of October. This culminated in a frenzy of big cash prizes at the end of the month.
On October 15, a handsome $220,119 payout was made from the Treasure Nile slot machine at the All Slots Casino.
The lucky punter who scored this big win is David M., an Australian bloke who hit the jackpot whilst playing from his All Slots account on his mobile phone. His big win came after only placing eight bets on the game.
Barely a week later, a player identified as Dean S. hauled in a big catch of $216,000 while playing Wild Alaska slots at WinADay Casino. Wild Alaska is a progressive slots machine that averages around $180,849 per win.
Dean S. commented later that he stumbled upon Wild Alaska slots while switching in between games to find something new to play and expressed his surprise at the lucky turn of events.
Gods of More…
A flurry of big wins took place in the last two weeks of October, with an epic €3,246,327 jackpot earned on the appropriately-named Mega Fortune slots machine.
The lucky punter who became an instant millionaire on October 22 is still unknown. The win was recorded at Paf Casino and this is the fifth largest progressive payout from the popular video slot which has a history of paying out post-million Euro jackpots.
Hot on the heels of the above win, an absolutely divine payout of €6,413,972 was made at the Hall of Gods slots just a couple of days after our mystery win. The winner – a Scottish man – is still to be named.
Hall of Gods is a 5-reel, 20-payline slot hosted by Net Entertainment, and this win marked the second large hit for a Net Entertainment slot in a week, after the €3.2 million hit on Mega Fortune we mentioned. The game has a history of awarding massive jackpots, ranging from €2.6 to €7.7 million. October's win was the fourth largest take on the Norse-themed slot.
Another huge jackpot of $1,917,458 was scored at PartyCasino just a day later. User "Mvintem1" was spinning the reels of the Melon Madness slot when they made the win that would change their life.
Deck the Halls…Of Gods
Hall of Gods slots are like London buses: you wait days for one, then two turn up at once!
Just a few days after the 6 mill haul from our mystery Scot, one lucky punter bagged a jackpot of €608,749. The jackpot was the smallest recorded so far on Hall of Gods, as well as the fastest back-to-back win to happen on the slot.
Mega Moolah Makes A Millionaire…Again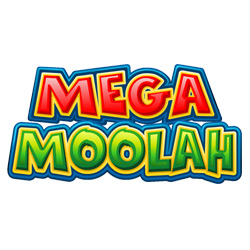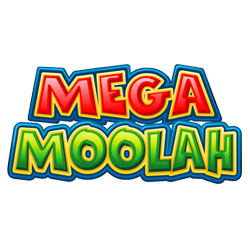 Moving into November, and it certainly was a lucky day for the player who struck an incredible $1,898,920 jackpot in November while playing Microgaming's Mega Moolah 5-Reel Drive video slot.
If you're a keen slots follower you'll know that Microgaming's flagship slot is a famous millionaire-maker, and that win was just one of the success stories that have followed the game in recent years.
The jackpot on Mega Moolah is hit every couple of months, and the average payout is around $2.8 million, making November's mystery win a rather conservative one by previous standards. On May 12, 2009, a Greek businessman known only as Georgios M took down an incredible €6,374,434 jackpot while playing at the River Belle online casino.
Millionaire's Club Adds New Member
November wasn't done for jackpot payouts, however, as another anonymous button-basher took down a $833,544 haul on the Millionaire's Club game.
As we head to the end of the year, there are still no details about the precise date and time when the win took place, nor is the identity of the winner confirmed yet. Most probably, the slot was played on either InterCasino or VIP Casino, since those two sites are the most popular ones to host the Millionaire's Club slot.
A Marvel-lous Jackpot!
Sorry, did we say we were done with big slots wins in November?
Just one more – promise.
A jackpot hunter took down a massive $568,391 win by playing Playtech's Marvel Ultimate Power in the middle of the month.
The comic book-themed slot had already paid out two super-sized payouts in the month prior to this win, including a cool million-dollar prize that was grabbed in October.
If you're keen on hunting out some Marvel madness, you'd better get your skates on. Reports are coming in that Marvel's new owners, Disney, are planning to scrap Marvel online slots down to the company's distaste for un-family friendly gambling games. Booo!
Christmas Cheers For Ice Queen Winner
Christmas is a great time for winter-themed online slots, and this month was no different as a very tasty jackpot of $182,782 was taken down in the progressive jackpot game, Ice Queen, by developer, Slotland.
Based on the Hans Christian Andersen story, but featuring some slick graphics that recall The Lion, the Witch and The Wardrobe, and Northern Lights, among others, the 5-reel, 21-payline slot has a tasty progressive jackpot which pays out some nice, regular wins.
The winning punter, known only as Charles N, commented on his win:
"I've always wanted to try skydiving, and I've dreamed of visiting Peru. But we'll see – the first thing I'm going to do is host a big celebration with my family and close friends."
Whatever Charles chooses to do, it's sure to be a very happy Christmas indeed.
Playtech Pay Out With Second Gold Rally Jackpot
And before we go, there's still time to tell you about another big jackpot win at the Playtech-powered slot, Gold Rally.
A haul of $277,228 was won by a mystery punter at the generous slot, but if you think that payout was pretty sweet, it's nothing to match the payout of $6,347,118 which hit on the same game just a couple of weeks ago.
Massive Online Jackpots Round-up (October 2013)
Oct 15 – $220,119 – Treasure Nile
Oct 21 – $216,000 – Wild Alaska
Oct 24 – €3,246,327  – Mega Fortune
Oct 28 – €6,413,972  – Hall of Gods
Oct 29 – $1,917,458 – Melon Madness
Oct 31 – €608,749 – Hall of Gods
Massive Online Jackpots Round-up (November 2013)
Nov 4 – $1,898,920 – Mega Moolah 5-Reel Drive
Nov 4 – $833,544 – Millionaire's Club
Nov 14 – $568,391 – Marvel Ultimate Power
Nov 18 –  €111,226 – Mega Fortune
Nov 18 – $128,075 – Wall Street Fever
Massive Online Jackpots Round-up (December 2013)
Dec 2 – $6,347,118 – Gold Rally
Dec 2 – $868,265 – Gladiator
Dec 3  – £330,248 – Deal or No Deal
Dec 4  – £176,854 – Tiki Temple
Dec 9 –  $277,228 – Gold Rally
Dec 13  – $156,739  – Diamond Valley
Dec 13  – $473,466  – Everybody's Jackpot
Dec 14  – €2,626,790   – Mega Fortune
Dec 16 – $1,665,522 –  Mega Moolah
Dec 23 – $540,919 – Gold Mega Jackpot
Dec 23 – €4,159,181 – Arabian Nights Jackpot