The Best Ice Creams in Vegas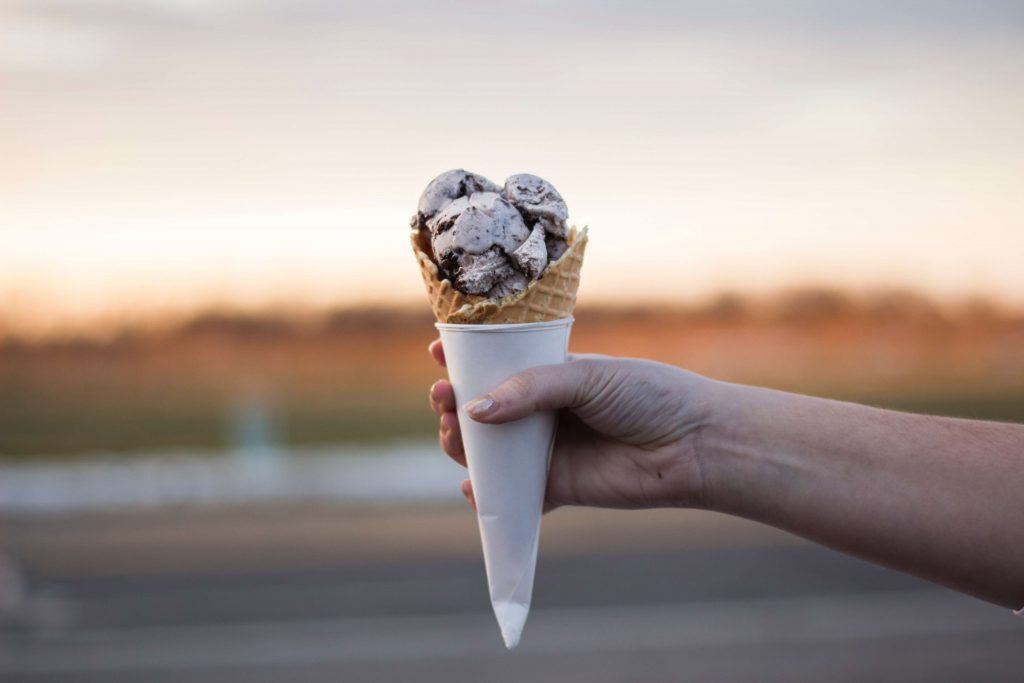 Las Vegas is renowned for a number of things. Gambling, partying, gangsters, and Elvis. However, it's unlikely you will have heard ice cream being mentioned in that sort of list. Well, that's all about to change.
Here is a look at the top 5 ice creams you can taste in the City of Sin. Prepare to drool!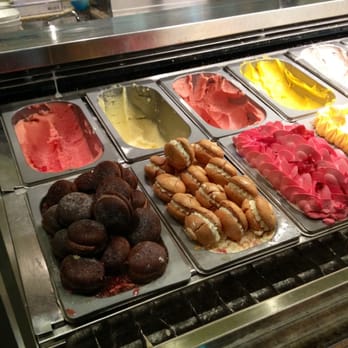 5. Bacchanal Buffet @ Caesars Palace
3570 Las Vegas Blvd S
Caesars Palace
Las Vegas
NV
89109-8924
The city is packed full of ice cream parlors so it is a huge credit to the Bacchanal Buffet that it makes this elite list. If you're wondering why it is on this list then you needn't look any further than four words of "all you can eat".
Let's throw in another three words to take things up to a whole new orgasmic level. "Ice cream sandwiches". If your heart is not racing with excitement overload right now then either you're dead inside or you're simply not crazy enough about your ice cream.
That is the beauty of this all you can eat buffet. It offers ice cream but it also offers more than that. It is very dessert-orientated with 80 different dessert options available to sample. The ice cream sandwiches are just the start. Cookies, crème brulee, mini souffles, and whoopie pies are just some of the other delights you can stack on your plate during your visit here.
Never before has the phrase "go hard or go home" been so true. What are you waiting for? Grab your plane tickets and a spoon! Right now!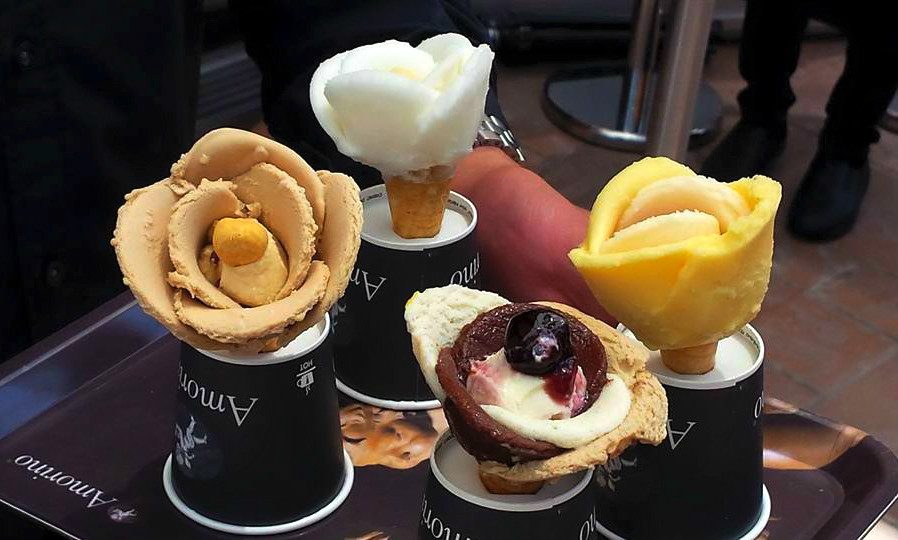 875 S Grand Central Pkwy #1258
Las Vegas
NV
89106
Bringing a sense of elegance and sophistication to proceedings is the Italian-themed Amorino Gelato. The company was established by two childhood friends by the names of Cristiano Sereni and Paolo Benassi. The first store was opened back in 2002 in the heart of Paris but finally made its way over to Las Vegas.
The flavors on offer will tingle every tastebud. This is intended to not simply be a dream for the sweet tooth but an experience for the entire pallet.
The flavors are listed in Italian so make sure you know what you're ordering. You certainly want to be able to differentiate between your Caramello al Burro Salato and Fragola Camarosa.
Waffles, crepes, macaroons, and hot drinks can all also be purchased. A range of gourmet products can also be sampled if you wish to push the envelope on your visit. One of the more lavish parlors around but certainly ice cream you will never forget.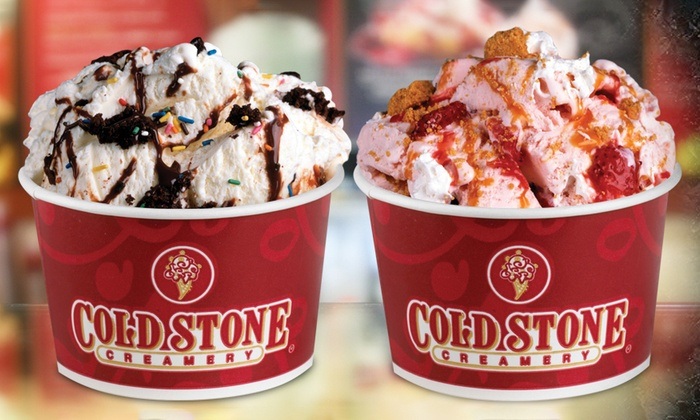 9350 W Sahara
Suite 140
Las Vegas
NV
Sweet baby Jesus, the name alone is enough to get your stomach growling for some ice cream.
Cold Stone Creamery is one of those places that should be located in every city in the world. The franchise was initially founded in 1988. The first store opened in Tempe, Arizona and the brand has continued to expand ever since.
If there is one ice cream specialist on this list that comes into its own in the creative game then it's this one. The menu is an ice cream fanatic's dream. Signature creations include Birthday Cake Remix, Oreo Overload, Peanut Butter Cup Perfection, and The Pie Who Loved Me.
Customers can also make their own creations. Other delights such as ice cream cakes, ice cream cookie sandwiches, and frozen yoghurt can also be devoured.
The only downside is that there is so much choice you might end up fainting and not eating any of it. So, make sure you go there with a plan and don't get distracted by all the wondrous treats available.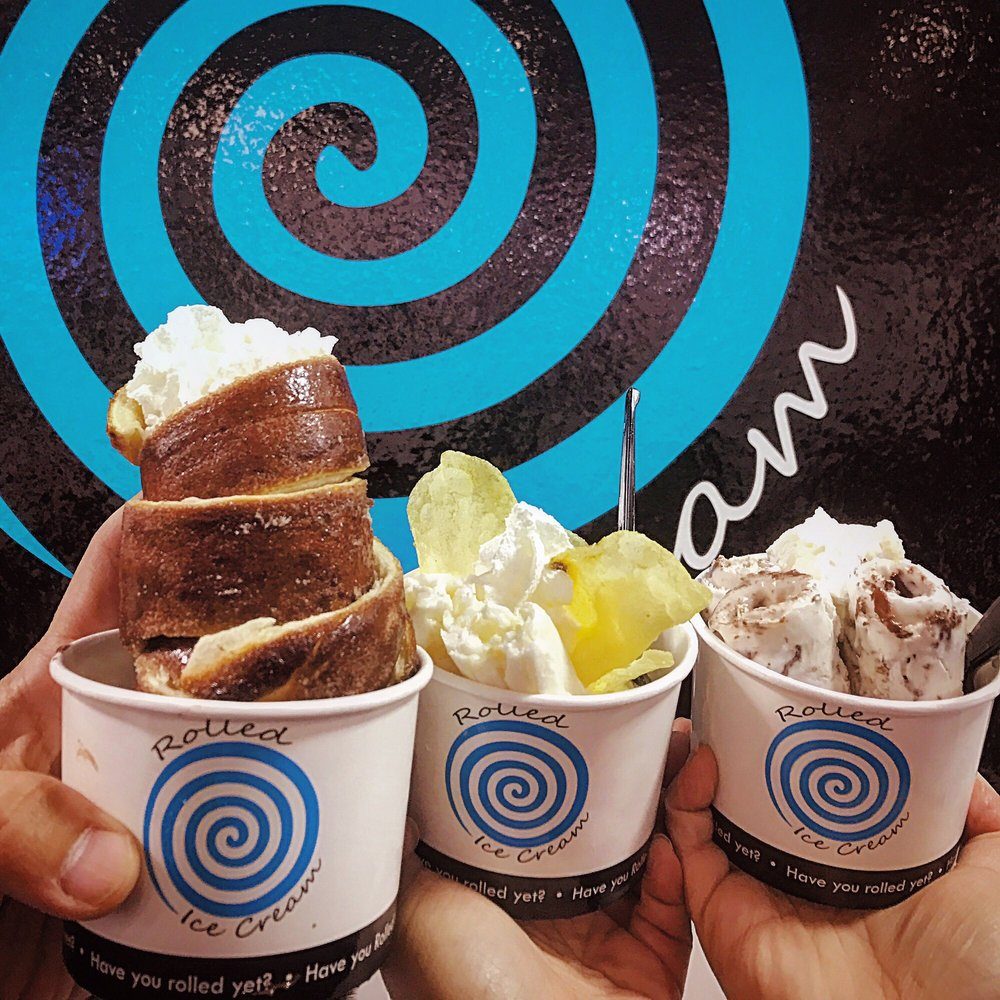 9484 W Flamingo Road #165
Las Vegas
NV
89147
The sign of a popular and outstanding ice cream parlor is growth. Rolled Ice Cream certainly ticks the box of that criteria, with the company announcing it is planning on opening five more stores across Las Vegas over the coming months.
The emphasis at this ice cream joint is on using only natural ingredients and that's what's helped to put the parlor on the map.
A wide selection of flavors are on offer from Rolled Ice Cream. Some are even Las Vegas-themed such as The Elvis. In case you're wondering it consists of house cream, peanut butter, banana, whipped cream, and nutter butter.
Some are more traditional such as the Coffee N' Donuts made up of coffee cream, donuts, and whip cream. Others are a bit more leftfield like the Cereal N' Cream. Yes, it is basically your favourite cereal covered in ice cream.
The Fruit Creations are also a real treat with Pineapple Delight, Banana Split, and Mango Madness standing out.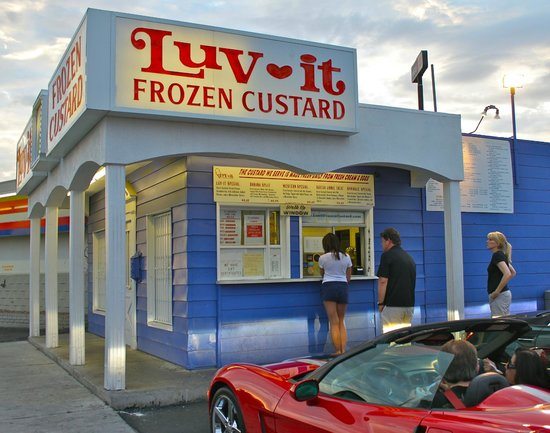 505 E Oakley Blvd
Las Vegas
NV
89104
OK, before you walk away, just wait a minute. It might say frozen custard on the front of the parlor but this is not just all about the custard. This is so much more than that.
Luv-It Frozen Custard has been a part of the Las Vegas terrain since 1973. The shop was initially set up by the great grandmother of the current owners Brittany and Brandon. She originally owned a shop in Milwaukee, Wisconsin before making the move to Vegas.
Luv-It is an institution in its own right. The Late Late Show has filmed there, comedian Carrot Top has stopped by before, and Girls Next Door's Holly Maddison also popped in.
Special sundaes, custard drinks, cones, cups, and heavy shakes are all available in a range of creative flavors. The Flavors of the Month are also something worth keeping an eye on. Rocky Road, Fresh Banana Nut, and Blue Moon are just some of those available.
This ice cream parlor is repeatedly voted the best in Nevada. Try it for yourself and see.