Industry Interview: Bede Gaming Says The Future Is Adaptable
Want to know where the gambling industry is headed over the next few years? We sat down with some of the biggest names in egaming to discover what they've got planned.
First up is Chavdar Dimitrov, Head of Platform at Bede Gaming. Bede Gaming is one of the leading platforms available for online gambling sites and handles millions of transactions every month.
Q: How do you see the current state of online gaming and how have you seen it change over the last few years?
A: The rise of live casino has been incredible and the innovation in this space is fantastic and there have been some great variations on the theme.
Q: What changes do you see happening in the next few years?
A: I think convergence between the retail experience and the digital experience will continue to move forward.
There are a lot of interesting innovations in Virtual and Augmented reality which continue to gain traction in the market. Couple that with live casino products, and companies will be creating more and more immersive gameplay.
Q: Are there games that you feel always remain popular with players? 
A: I think players will always have their favorite game, like Rainbow Riches for example. This seems to have baffled some people in the industry for a while but it shows that the success or popularity of a slot game isn't dictated by shiny buttons or fancy animations as much as familiarity and comfort.
Slot game players generally tend to stick with what they know, so games which have been around for a long time will always remain popular.
Some players also have a perception that they win more on certain games, so they naturally lean towards those.
Q: What games are you most looking forward to releasing in 2018?
A: We don't supply games as such but we're adding a lot of great features to our Bingo product, the new client looks amazing and so easy to use.
It's been updated to have the same pizzazz as all our products and is such a good customer experience, with progressive jackpots and all device support.
Q: What are your thoughts on incorporating skill into slot games?
A: It's a tough one really because would it make it more exciting for the player or more frustrating?
Going back to why some games will always remain popular, it's really all about the player experience and enhancing it.
The main issue with introducing true skill into slot games would be the effect on the RTP. At the moment, this number is fixed depending on the game – the introduction of skill would skew this, making it difficult to assess how much a particular game would return in any given period and it would probably result in unpredictable big swings.
I think any skill element would be best reserved for a 'special feature' within a slot game, rather than at the core of the game itself.
Q: Do you see licensed content being key to the industry and will such content play a bigger part in casino games? For example, allowing players to 'unlock' unique-to-the-game clips or characters on movie-themed slots?
A: Definitely, players are looking for bespoke features in the different brands that go beyond the standard games providers offer. This, in my opinion, will be a key theme in the next years.
Q: What trends do you think will carry over from console and pc gaming into casino gambling?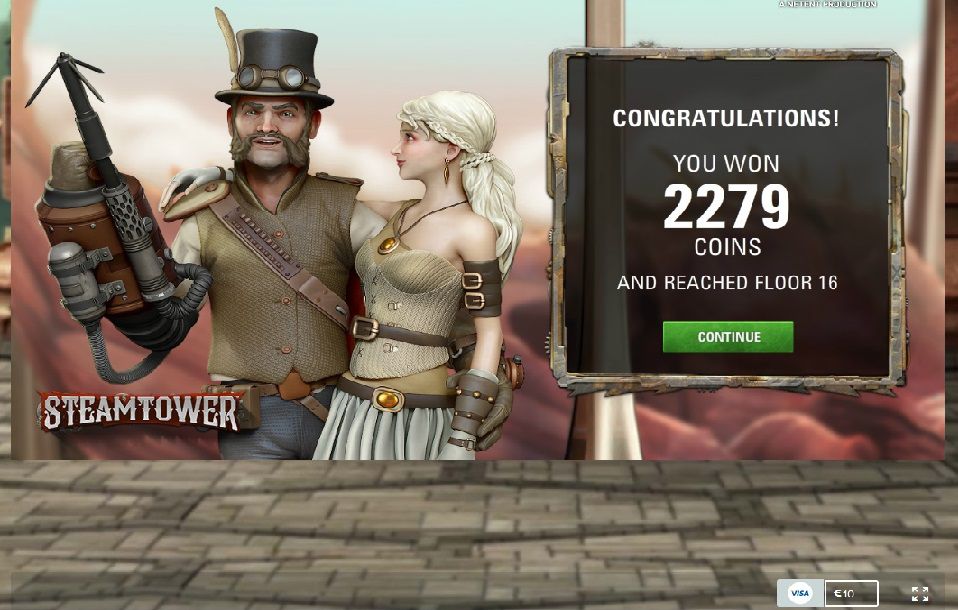 A: We already see requests for features that are close to the gaming world – gaining loyalty levels and unlocking special rooms for example. This will continue to be developed further.
Q: How do you see VR growing within the industry and do you think it will be implemented by developers? how long do you think it will be before/if it becomes mainstream?
A: VR is already a thing in the industry – it's a matter of time before it gets more popular. Live casino games are among the most popular ones and some providers already offer VR version of them.
Q:  Progressive jackpots are always a big crowd draw. Do you envisage any changes to these, such as bigger jackpots or new ways of presenting them? 
A: Bigger jackpots will always be a crowd draw and companies will come up with creative new ways of presenting them.
An exciting example of how progressive jackpots are being offered in new and innovative ways includes the daily jackpot feature, from Red Tiger.
I also like the idea of awarding real prizes for jackpot wins, such as cars or holidays.
Q: What important lessons do you feel you have learned over the past year and how is the company implementing that learning?
A: The entire market dealt with gaming compliance changes in 2017, particularly in the UK. Bede Gaming has been at the forefront of implementing these changes and as the industry evolves, we are going above and beyond what regulators require, in order make sure players and operators have the tools they need to keep gaming fun and safe.