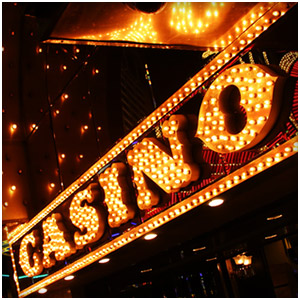 Free cash! Who doesn't love free cash? While many gamblers dream of being handed a bucket of free money to play with, online casinos actually offer you that very opportunity.
But is there truly such a thing as a free lunch? I can almost hear you all asking, "Where is the catch?"
There is a condition, rather than a catch. You see, when you get your free money, (and the amount you get depends on the amount you deposit – the more you put into the casino, the more free money they give you), you are expected to use it to gamble in the casino. No one is going to give you free money, only to see you instantly withdraw it.
That is where the "play through" condition comes in. Normally you have to wager your total deposit (the money you put in and the money the casino gives you for free) several times before you can make a withdrawal.
This is best explained with an example: Let us say you deposit $100 in an online casino and that casino matches it with another $100 in free cash, giving you $200 in your account. That particular online casino has a play through factor of 20. Therefore you must make bets worth $4,000 in order to make a withdrawal.
Calm down, calm down – I can hear your screaming from here. It is not as bad as it sounds at all. Most online casinos have a payout percentage in the region of 95% to 98%. That means for every dollar you gamble, you are likely to win 95 to 98 cents back. Of course, you can also get lucky and win big. Or you can get unlucky and lose the lot. But it does mean that – if you are careful with your game selection – you can gamble your way through a considerable amount and withdraw your money that hopefully still has some bonus left.
However, online casino bonuses have also started to come in a whole new flavor – free play. Online casinos using this method credit your account with a fixed amount, for example $500. You then spend an hour gambling away and get to keep any winnings. It is nice and simple and lets you enjoy the casino's games while you use your bonus. Again, game selection is important here to try and maximize your wins.
A quick note about table games:
When an online casino hits you up with free money, they are understandably a bit picky when it comes to where you gamble it. If you want to play games like blackjack that have a minimal house edge, expect to have to gamble more to free up your bonus. Slots are often favorites for online casinos, although your fate and that of your bonus is squarely in the hands of Lady Luck here.
Before you get dazzled by the big numbers on a casino bonus, do shop around. The free play is becoming popular, but good old free cash (and lots of it) still rules the roost. Whichever you choose, enjoy playing with all that free money because there are not many industries that pay you to play!
If you want a shortcut to great to some fantastic casino offers, then check out our page of top online casino bonuses. You're sure to find a great deal here!