8 Menu Items You Need to Try in Macau
The fine dining in Macau is subsidized by the gaming industry. The casinos want to create an image of Macau as luxurious and refined, which means that the cuisine must be truly stellar. However, if most visitors simply play high roller baccarat, they aren't spending the money in the restaurants, so the casinos are paying the chefs to stay on no matter how many tables are filled each night.
This can work out in your benefit, as casinos can help comp you meals, and you won't have to fight for a reservation the way you would in Las Vegas. That's not to say the only delicious meals are found in the casinos, though. Here are some of the most outrageous and delicious menu items in Macau.
1. Hedgehog pork buns at The 8
View this post on Instagram
The 8 is simply one of the best Dim Sum restaurants. Its three Michelin stars are testament to the craftsmanship that goes into every dish – each morsel is basically a work of art. From the hedgehog BBQ pork buns to the goldfish-shaped dumplings, you'll want to take your dinner home with you to frame rather than eat it.
Top tip? Go with lots of friends! The more people who eat Dim Sum together, the easier it will be for you to order and try all the different dishes.
2. Secchu Kaiseski at Yamazato
View this post on Instagram
A Kaiseki Meal is a traditional, multi-course Japanese dinner. Using a variety of skills, techniques and ingredients, it is Japanese haute cuisine, and a true feast of delights.
Yamazato has a Michelin star, and you'll see why when the food starts to arrive. Depending on what's in season, you'll get everything from prawn sushi, Oita Bungo beef, grilled eel and so much more. Dive in and try the full thing for a truly impressive Macau dining experience.
3. Anything by Chef Fabrice Vulin at The Tasting Room
View this post on Instagram
The food at this two Michelin-star restaurant whisk you off to France by a world-renowned chef. To whet your appetite, you could expect to eat appetizers like a poached oyster with shellfish tartare, sea water jelly (interesting) with ginger cream and lemon confit.
We suggest you go for the seven-course tasting menu to take you on a culinary journey – if your budget allows it! Maybe one for after you've won big at the blackjack tables.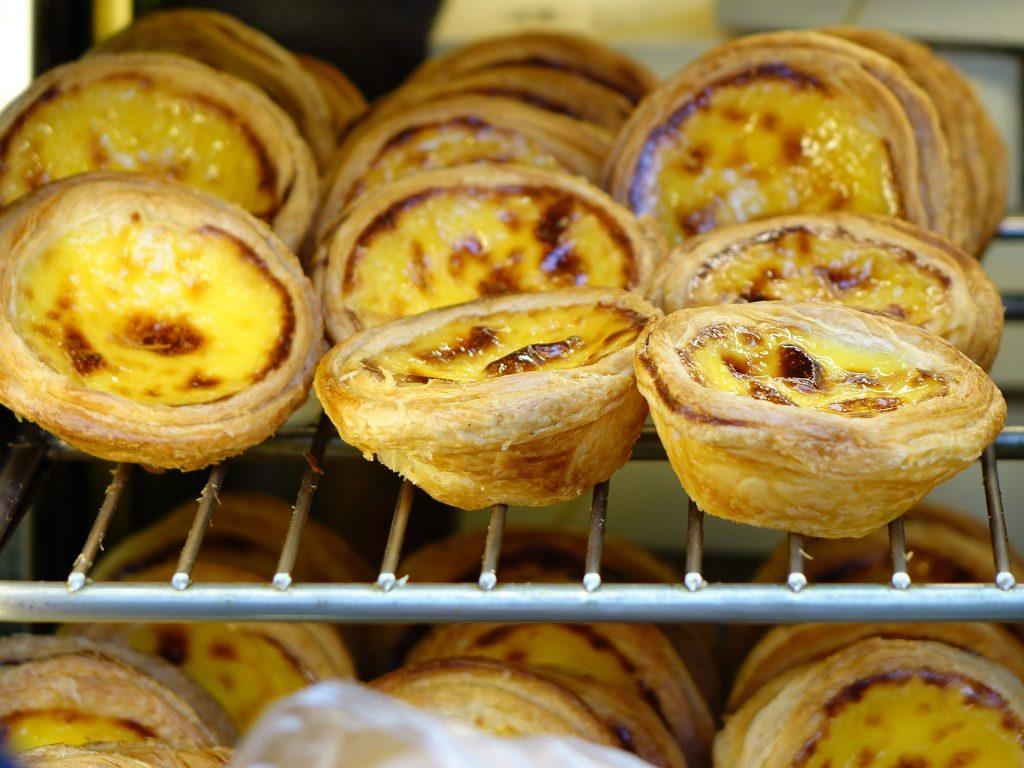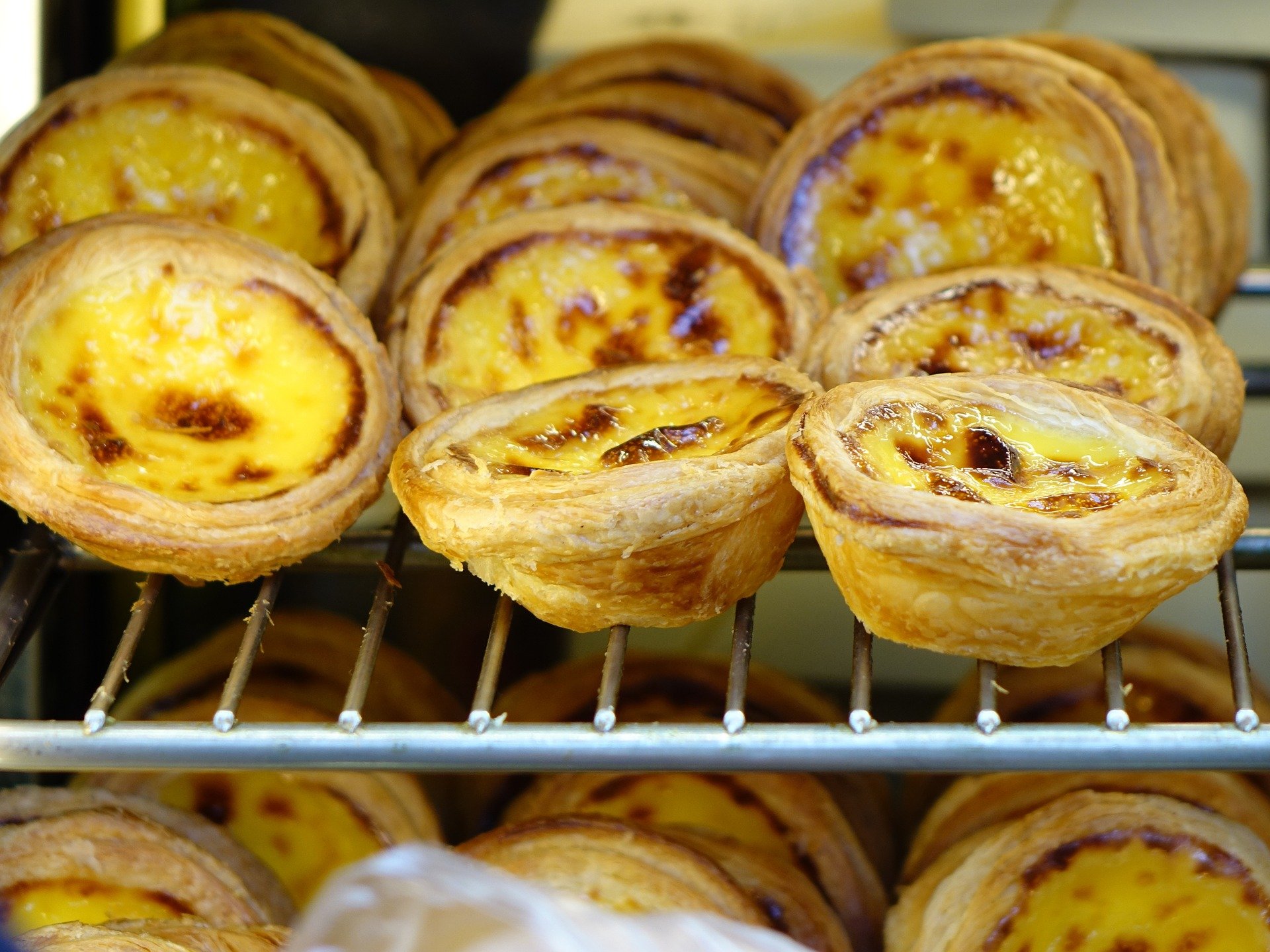 Egg tarts can be found throughout Macau. They're something of a local specialty. But you simply must get them at Lord Stow's Bakery. So, why is this common, delicious and "normal" food on the list of must-try menu items? Because you need to know the story behind it.
You'd be forgiven for thinking that because Macau has Portuguese links, someone back during colonization brought some Pasteis de Nata with them, resulting in the Macau egg tarts.
But this isn't the case. In fact, Englishman Andrew Stow opened Lord Stow's Bakery on Coloane Island, Macau in 1989. He was the one who had traveled to Portugal and decided to create his own version of the iconic pastry, resulting in the Macau egg tart. So much for "traditional"…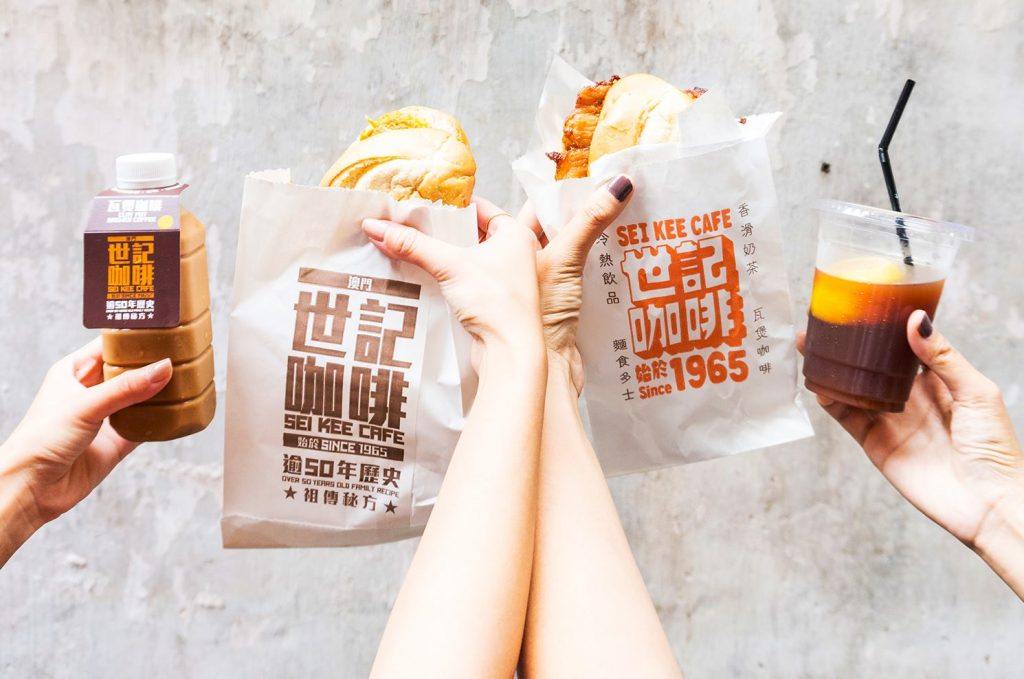 What's that? A pork chop, in a bun? That's not crazy menu food you might say. But this bone-in pork chop might just be the best you've ever had. And the bun has the right combination of chew, softness and flavor. Besides, eating a bone-in pork chop has to be outrageous, right?
Sei Kee Cafe is known for having the best pork chop bun. Other places may claim to have good ones, but don't waste your time with anything but the best. Pair it with a clay-pot brewed coffee for an even more authentic experience.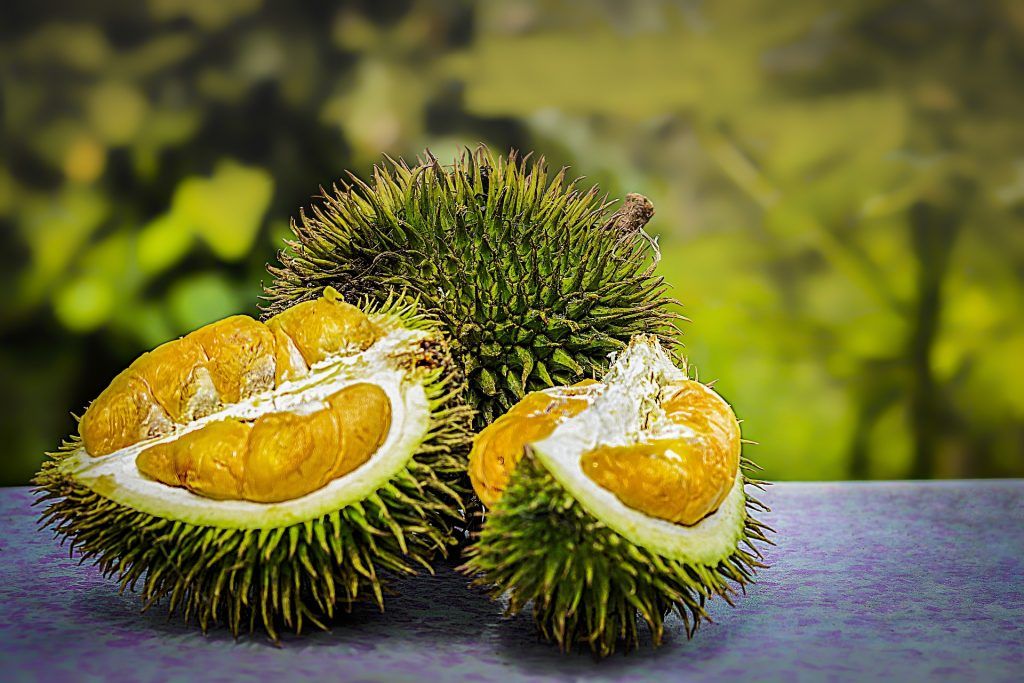 No one can agree about durian. Some say it is the most disgusting fruit, with a smell similar to turpentine, sewage or rotten onions. Others claim it's a sweet smell, similar to rich custard and almonds. But you simply have to try it, at least once. And if you're going to do so, you should try at it Gelatina Mok Yi Kei, as an ice cream.
This ice cream is truly bizarre and won't be to everyone's taste. But maybe, it will be your new favorite thing, along with their other best seller, the sawdust pudding. Hmm, not sure how I feel about sawdust pudding…
7. Crab Congee at Seng Cheong Restaurant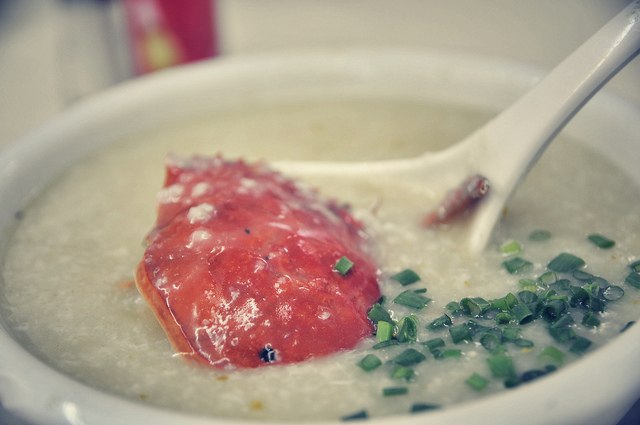 Crab Congee, essentially a crab porridge, is the best at Seng Cheong restaurant. Be prepared that the crab itself is rather small, and it can be tricky to get the meat out. Instead, savor the crab flavor in the porridge and don't get too wrapped up in trying to get meat out. Besides, there are extra pieces of crab meat in the porridge, too.
In many ways, it's similar to the fish and grits or shrimp and grits you might find in America's south. But obviously with a distinct, Macau flavor profile.
View this post on Instagram
Another Michelin three-star restaurant, in the same hotel and casino as The 8, you know the food will be phenomenal at Robuchon au Dôme. Some people claim that you must order the mashed potato here, but we suggest you try Le Caviar.
Imperial caviar is combined with king crab and crustacean jelly – and the result is next level. It looks like a piece of art, thanks to the chef's precision and attention to detail. Yes, this restaurant is a bit pricey, but so very worthwhile.
Only in town for a fleeting visit? Here's how to spend 48 hours in Macau.
Sources:
https://quantitativetravel.wordpress.com/2017/01/10/restaurant-review-the-tasting-room-by-galliot/
https://theculturetrip.com/asia/china/articles/the-top-10-restaurants-in-macau/
https://www.scmp.com/magazines/100-top-tables/article/2136359/fine-dining-robuchon-au-dome-treat-palate
https://www.onceinalifetimejourney.com/reviews/food/review-of-robuchon-au-dome-macau/
http://mcphersons.homestead.com/index.html
https://www.hotelokuramacau.com/en/taste/yamazato
https://www.taipavillagemacau.com/directory/sei-kee-cafe/
https://www.justgola.com/a/mok-yi-kei-1978064460
https://hangingwithahung.wordpress.com/2014/09/04/seng-cheong-macaus-famous-crab-congee/