6 Famous Brands Get A Paddy's Day Redesign – Just For The Craic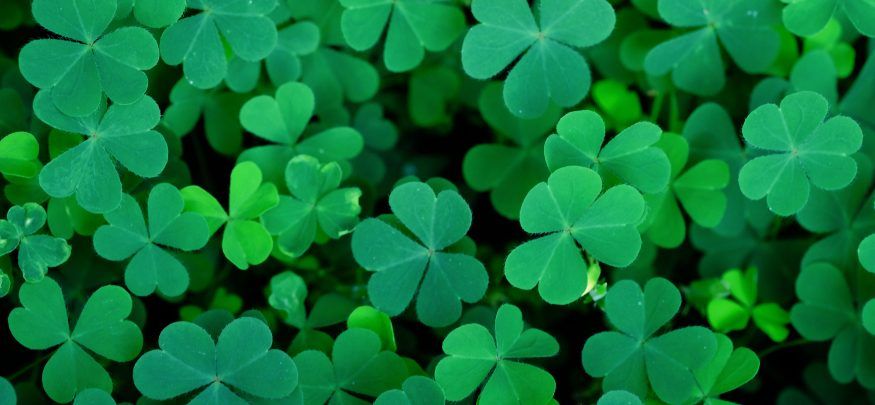 Here at Casino.org, we couldn't let St Patrick's Day pass without a celebration of sorts.
Paddy's Day 2021 will obviously be a little bit different. There may be no street-long parades or Irish pubs full of partygoers this year – but there are still plenty of ways to embrace Ireland's culture and heritage.
For our part, we've decided to paint some of the world's biggest brands green, in honor of St Paddy himself. Take a look below to see how we've reimagined these famous logos with an Irish twist …
Pizza Hut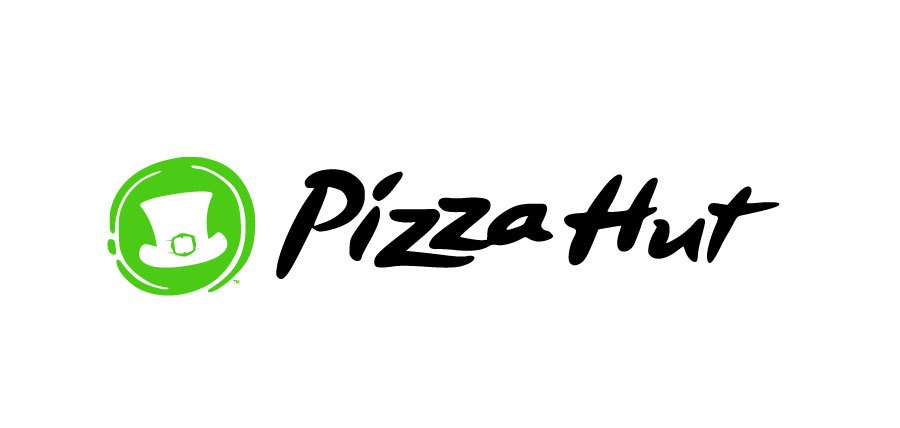 It wouldn't be Paddy's Day without the unofficial Irish drink of choice – Guinness. And pizza pairs perfectly with a pint or two of the good stuff.
We've added a hoppy hit to Pizza Hut's famous red roof logo, by swapping it for an over-sized Guinness hat instead. Everyone knows you can't head out – or stay in – on the big day, without one.
As for Pizza Hut – the 'is it a roof? Is it a hat?' debate has been raging since the restaurant first topped the logo text with an odd red shape back in 1974.
If you ask us, it's definitely a UFO.
KFC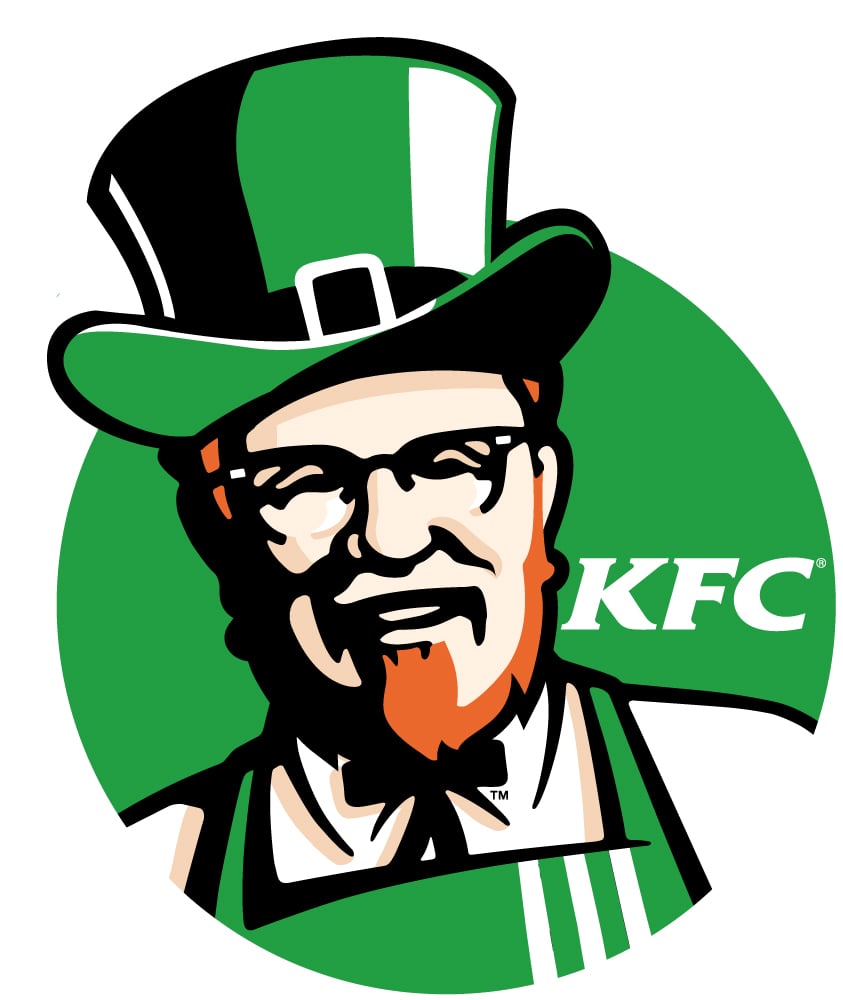 When it comes to KFC, Colonel Sanders was the obvious choice for an Irish-inspired makeover.
The chicken takeout brand has kept its visual identity pretty consistent since it launched in 1952, meaning The Colonel has had his face plastered on the side of Kentucky Fried Chicken buckets for almost 70 years.
It was definitely time for a new look…
Land Rover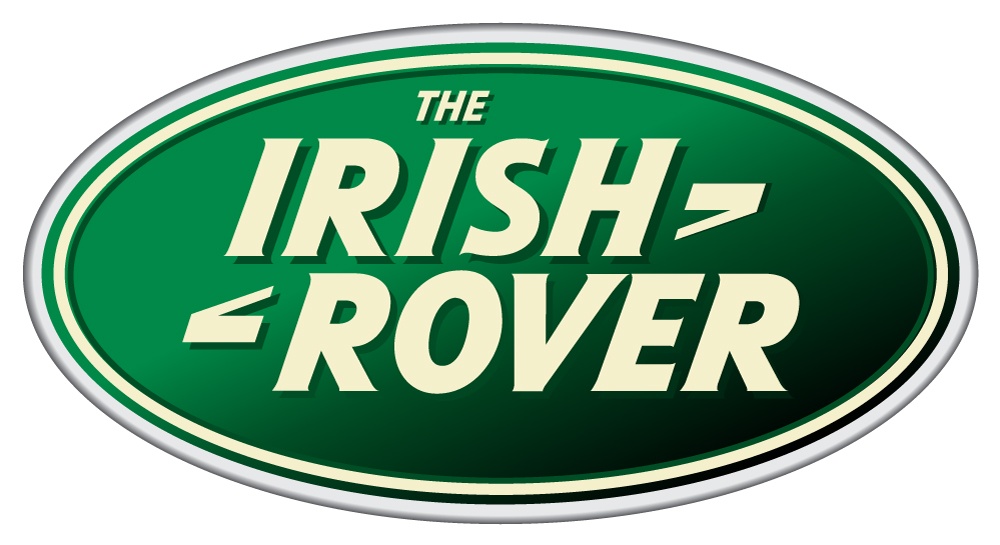 The official Land Rover logo had already done most of the hard work itself, with a brilliant Irish-green background.
All that was left to be done was to change the name to that of the iconic folk song 'The Irish Rover', which tells the story of an ill-fated ship headed across the Atlantic to New York.
You know the one… it's an essential part of any Paddy's Day soundtrack.
Sprite
The Sprite logo has changed a lot over the years but, more often than not, it's remained fun, mischievous and featured plenty of green – a nod to the fairytale meaning behind the name – which makes it perfect for a themed do-over.
We've kept the iconic 'S', as well as the excellent emerald and white color scheme, but added a more appropriate phrase for the big day – Sláinte – which is 'cheers' in Gaelic.
Let's drink to some good luck – and good health – for 2021.
Airbnb

The original Airbnb looping logo is said to depict four symbols in one – a head for people, location icon for place, a heart for love and a capital A for the company name.
This fun-pun 'Éirebnb' redesign ('Éire' meaning Ireland) is much simpler with a single shamrock to represent faith, hope, love and…of course, luck.
Plus, it's also a nod to that famous Irish warmth and hospitality.
Adidas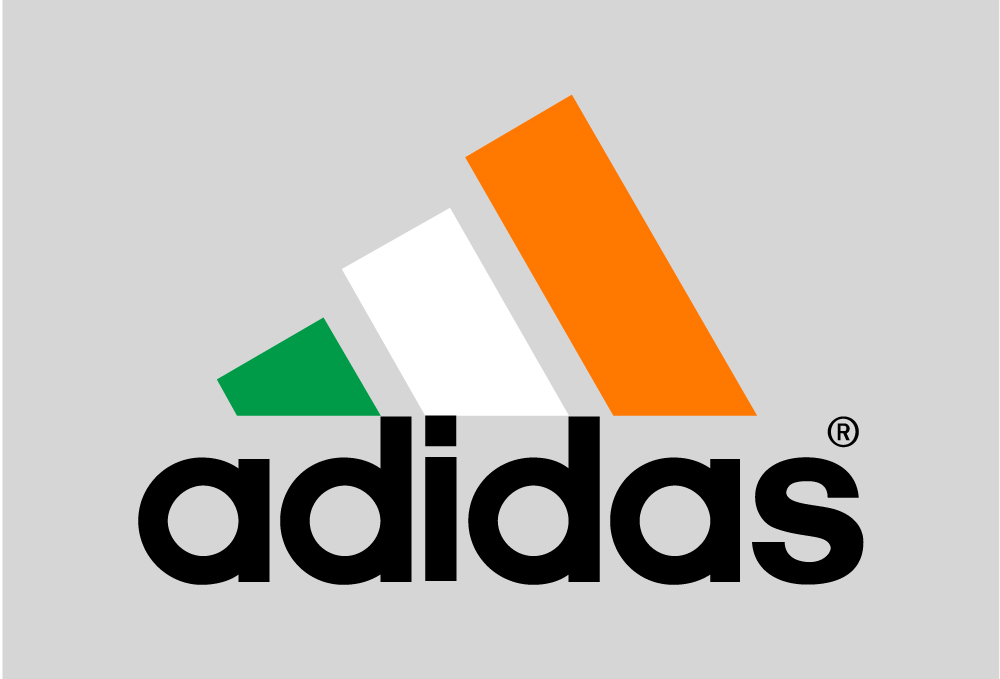 To round up, we decided to put the Republic of Ireland's national flag at the top of the Adidas three-stripe mountain logo.
The green represents Irish nationalism, the orange represents Ireland's Protestant minority and the white stands for the lasting peace between the two.
The flag also has an interesting story behind its history that is well worth checking out.
Cheers To That
Of course, we know Paddy's Day is about much more than leprechaun puns, good craic, Guinness and pots of gold.
But this year, even if you can't go out with your buddies to raise a toast to the Patron Saint of Ireland, you can still enjoy a little bit of Gaelic good humor in the day-to-day.
After all, everything's much more fun with an Irish theme and a splash of green.
Legal Disclaimer: The edited images shown above are parody. The brands featured in this article are for illustrative and commentary purposes only. Trademark rights and copyrights relating to the brands featured on this page belong to their respective owner(s), which are not associated or affiliated with Casino.org in any way and did not license rights or authorize or sponsor this article.